ONE FUNNEL AWAY CHALLENGE REVIEW
In this One funnel away challenge review, I am going to tell you everything you need to know, how to join, and the pros and cons of the training.
I am sure it is not your first time to hear of one funnel away challenge, or in that matter, clickfunnels. The fact is, you might be overwhelmed with clickfunnels different products and several ways to use them. There is One funnel away challenge, there is affiliate Bootcamp, and dotcom secrets, and more.
When it comes to uses of clickfunnels, you can sell products with it, you can make sales funnels and landing pages for you or your clients, or you can just promote clickfunnels and make money.
Yes, I agree with you. It was confusing to me, too, when I first started. But let's take it easy and take one thing at a time and break it down.
In my opinion, the One funnel away challenge is one of the best training presented by clickfunnels. If you applied for the course and followed the steps, it would be a changing point for your business. Those words are from personal experience since I went through the training and benefited a lot.
WHAT IS ONE FUNNEL AWAY CHALLENGE?
One Funnel Away Challenge is 30 days of training that allows you to launch your funnel and complete your online business in one month. It is presented by the top three trainers in the industry Russell Brunson, Julie Stoian, and Stephen Larsen.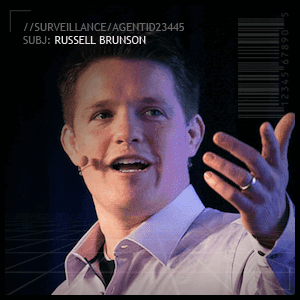 the founder of clickfunnels, author of DotCom Secrets, and a person who made a lot of money doing business online also helped a lot of people just like you, and I start. Our business and make a lot of money. Russell answered the "Why" part of the training, like why start a business? Why online businesses? Why does it this way?….
Russell also worked with big names like Dean Grazioso, Tony Robins, and others.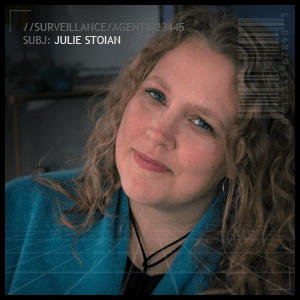 The second trainer. She is a 7 figure entrepreneur herself. She gives detailed and precise step by step video tutorials on how to implement what Russell talked about.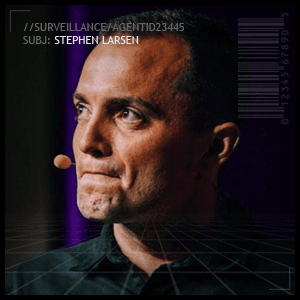 The third coach and conducts live calls with students to make sure pans are implemented, and steps are followed to ensure your success.
One funnel away challenge is five weeks of training that is broken into two. The first week is a mindset training making you believe that there is money to be made on the internet, anyone can do it with the right knowledge and training, and you can do it. All these are shown with proof and evidence.
The second part consists of four weeks with actual hands-on training, homework to be done, and in short, you are building your 6 or 7 figure online business.
You will be getting daily emails with instructions on what to do and how to complete a task. It is essential to complete those tasks regularly because the next job is built on the previous one.
THE OFA CHALLENGE BREAKDOWN
As mentioned above, it is divided into 5 weeks being the first-week set aside for mindset and make-belief.
WEEK 1 – Mindset of the whole process that money can be made online, there are thousands of people doing this kind of business, and most of all, self-confidence and you can do it too. It is essential training with proof and evidence like LadyBoss founder Kaelin.
WEEK 2 – How to create product pages and funnels, how to create a story and different types of sales funnels
WEEK 3 – How to generate hooks, personal branding, self-story, and focusing on the look of the funnel by improving images, fonts, and other factors.
WEEK 4– Setting up squeeze pages, landing pages, funnel sharing, and making the entire offer page.
WEEK 5 – How to promote your business and where and how to get traffic
When you take the course, you will learn from Russell that it is a good idea to include bonuses in any kind of training or simply anything you sell. And one funnel away challenge was not an exception so, here are cool bonuses you get when you sign for the funnel challenge training.
BONUS 1 – "30 Days" hardcover book over 550 pages 30 "Two Comma Club" members answer the question "What would you do if you lost everything?" and give detailed plans on how they re-build their business from scratch. It is a fantastic book, and you are getting it from the best people in the industry.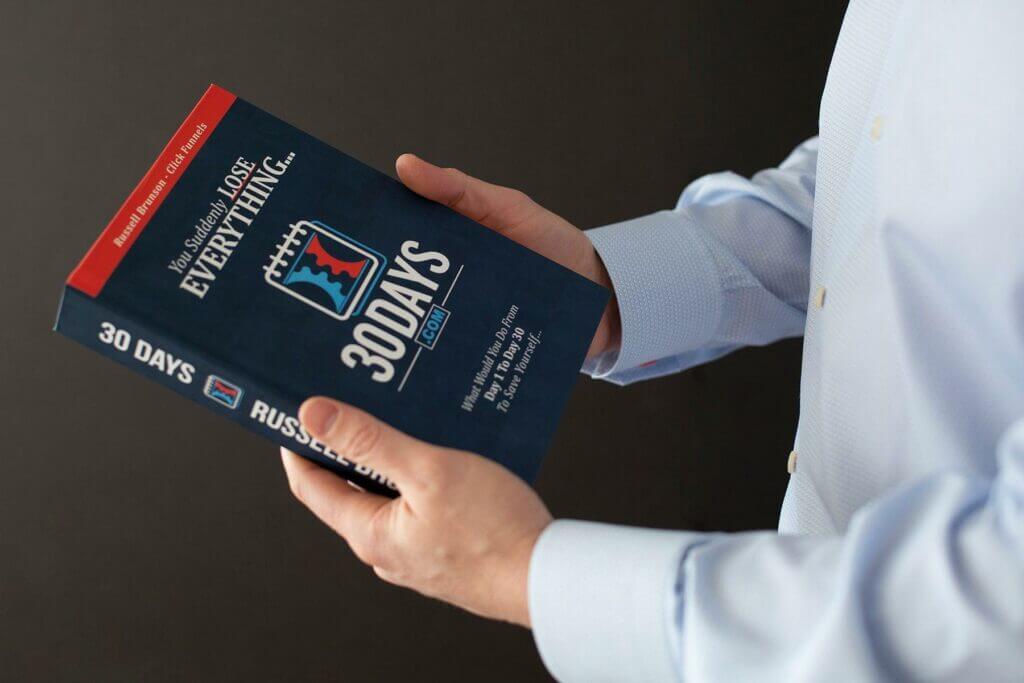 BONUS 2 – One Funnel Away Challenge workbook PDF complete hardcopy printouts of the 30 days task worksheets that can be kept as a reference in the future.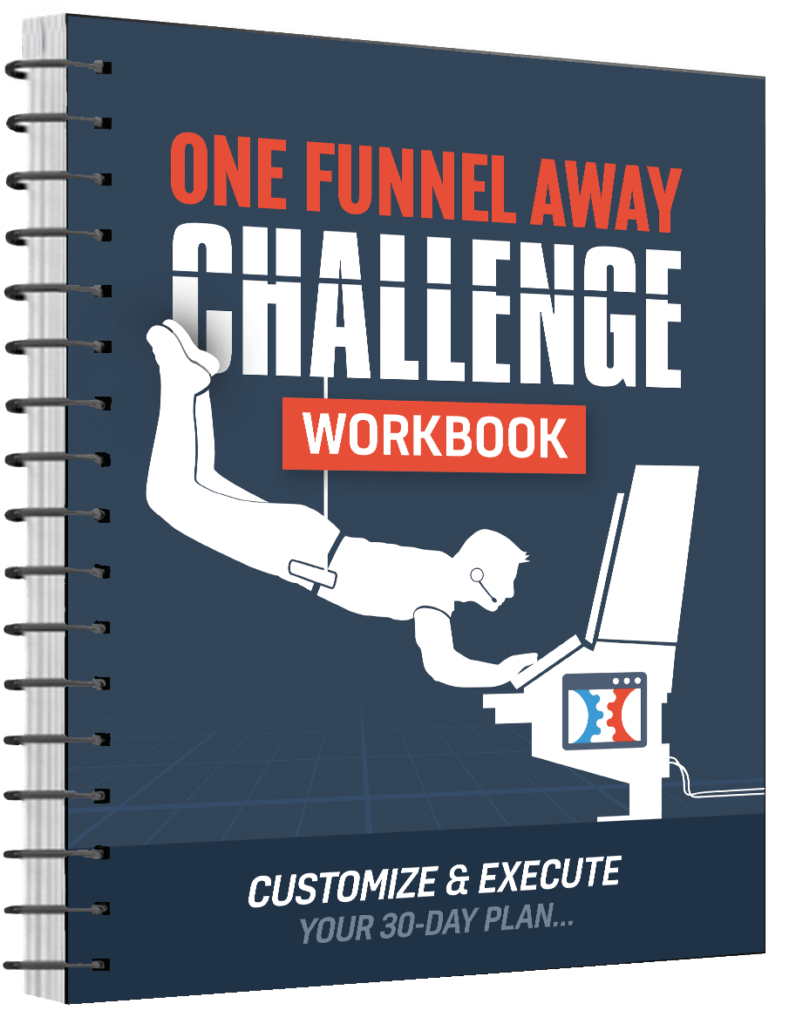 BONUS 3 – MP3 player. In this MP3 player, there are recordings of Russell's training and Stephen's Live coaching calls during the course in the challenge. This is a nice touch because you can listen to the class while walking or while you are at the gym without any restrictions on your laptop or the internet.
BONUS 4 – Affiliate Bootcamp. – You get full access to affiliate Bootcamp videos for life. They are usually available for four days only.
BONUS 5 – My bonuses – see at the end of this article
ONE FUNNEL AWAY CHALLENGE FAQ
HOW MUCH DOES IT COST TO REGISTER FOR ONE FUNNEL AWAY CHALLENGE?
It costs $100 to register for the course. Also, there is a $19.95 shipping and handling fee if you want the physical materials aside to the digital, which is, in the US, or $29.95 outside the US.
The question is, is the $100 justified? I would say yes.
Let's forget the value of the course and how life-changing it is, let's just see the bonuses you get when you sign up. Hardcover book $97, MP3 Player $297, and the course worksheet $97, these alone can justify the $100
OFA also can be found inside Funnel Flix inside the Platinum plan of CF.
DO I HAVE TO HAVE A PRODUCT TO JOIN THE CHALLENGE?
It doesn't matter; the training is perfect for those who have their products or those who want to do affiliate marketing and get commissions out of someone else's product. That is the theme of the course "If I lost everything, no product….."
CAN I JOIN OFA IF I DON'T HAVE MUCH TIME?
If you don't have one hour that you can spare a day for five weeks, then in my opinion, it is not beneficial to join. The training has tasks and worksheet to be completed daily, so, if you can't do that, I don't recommend you to join
IS THERE ANY REFUND GUARANTEE?
Yes, for any reason you don't like the training, or you found out you don't have much time, return the package within 30 days, and Russell will give you the $100 in full no questions asked
WHY IS OFA TRAINING AVAILABLE ONLY FOR 30 DAY?
Let's see the scenario of many people while learning how to make money online; they buy a course, the intent to take it or watch it when they have time, but that never happens, and the money they paid is a waste.
With One Funnel Away Challenge, it is different. You have the course for 30 days, after that it is gone and if you want to take it, you have to buy it again. Which is a smart by Russell. He wants people to be accountable to do the work every day for 30 days so the success rate is higher.
So, make sure that you have an hour to spare for 30 days before you take the course.
WHAT PEOPLE SAY ABOUT THE CHALLENGE?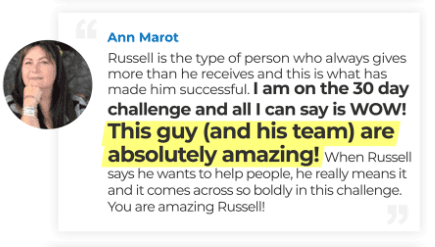 HOW DO I JOIN ONE FUNNEL AWAY CHALLENGE?
You can join OFA in a few simple steps. I will go through the process of joining to show you the steps
Go to the OFA page and click "Join The Challenge Now"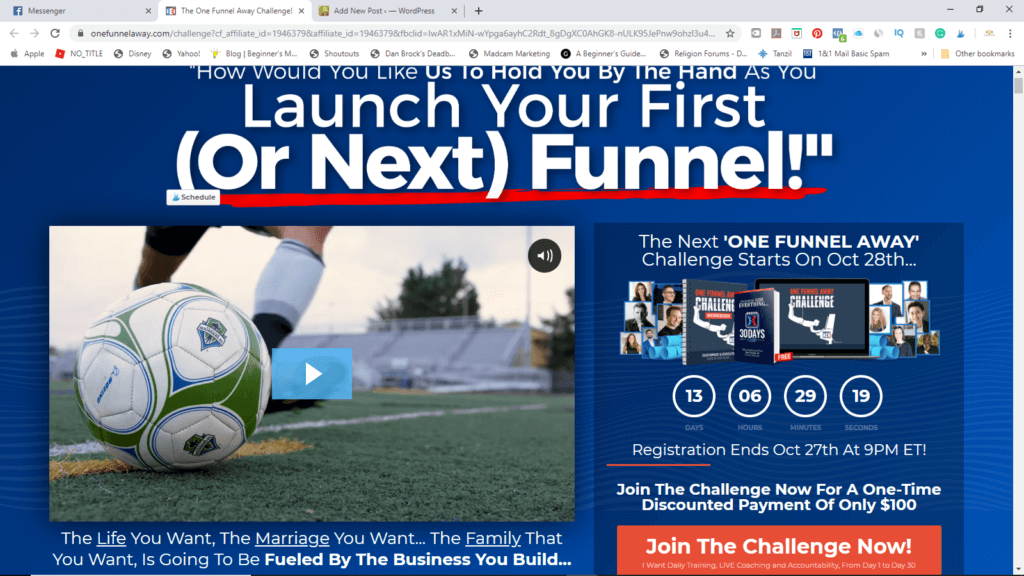 2. Then, choose Digital only or both Physical & Digital – For the second choice, you will have to pay a shipping and handling charge of $19.95 in the US and $29.95 outside of the US then click "Next Step."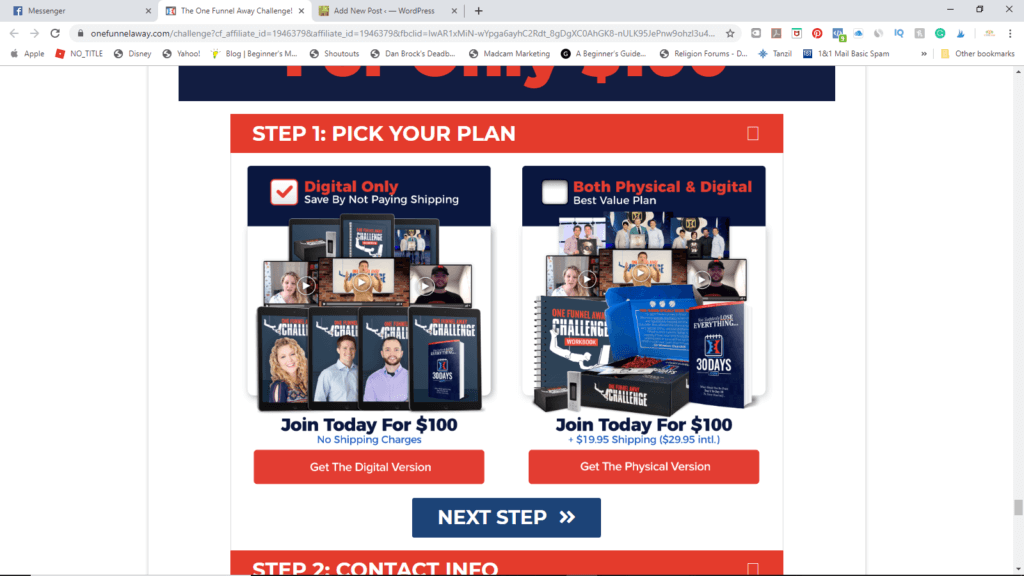 3. Fill in your information like name, mailing address, payment information….etc. then click "Next Step"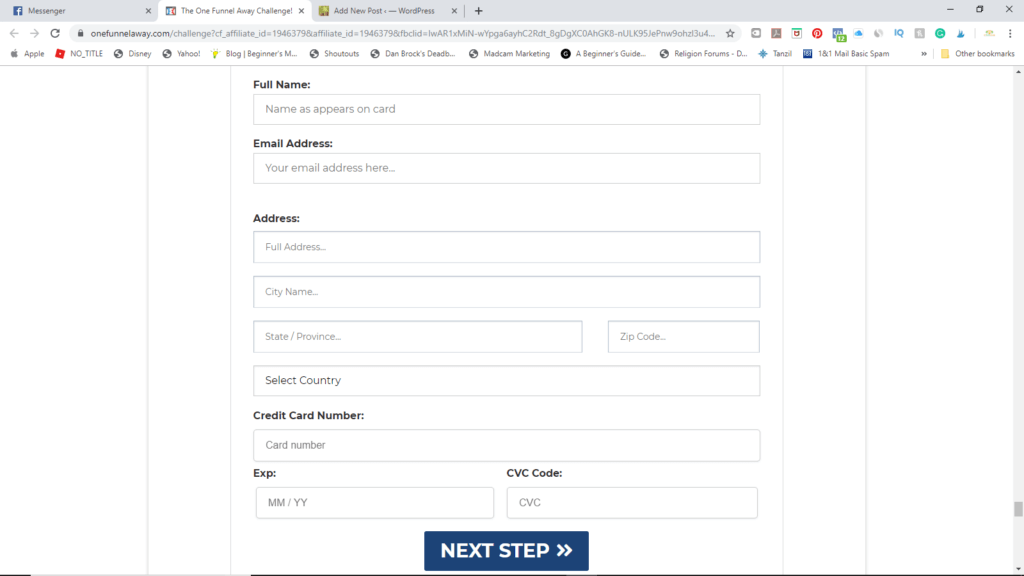 4. Then Russell offers you an upsell for $37, which is Funnel Audibles. That is a great product you can buy if you want. Just click the little checkbox if you want to buy it then click the "Yes! Start The One Funnel Away Challenge!" button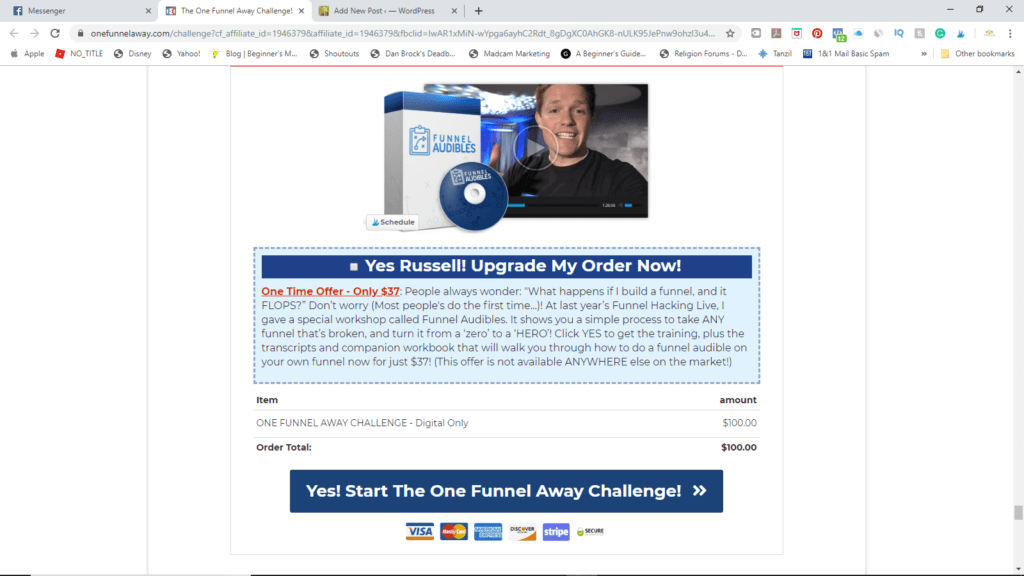 5. Then Russel offers you other products again, which I don't think you need at this time unless it is not your first time you take the OFA challenge.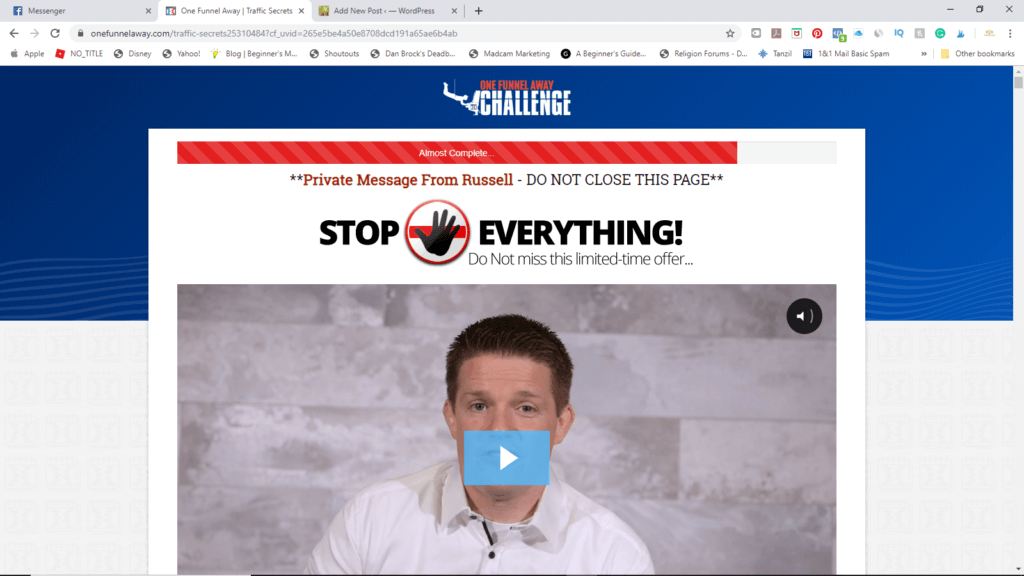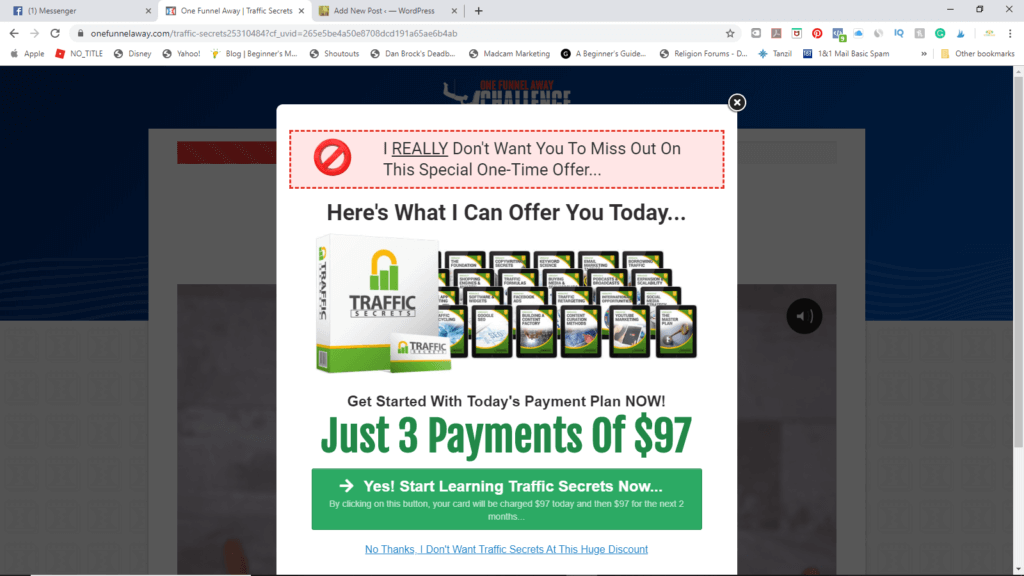 6. click next and that is it. You are in the challenge
Then, you will receive an email from Russell with information to access your member's area of the challenge. Let me show you what member's area looks like
A LOOK INSIDE MY ONE FUNNEL AWAY MEMBER'S AREA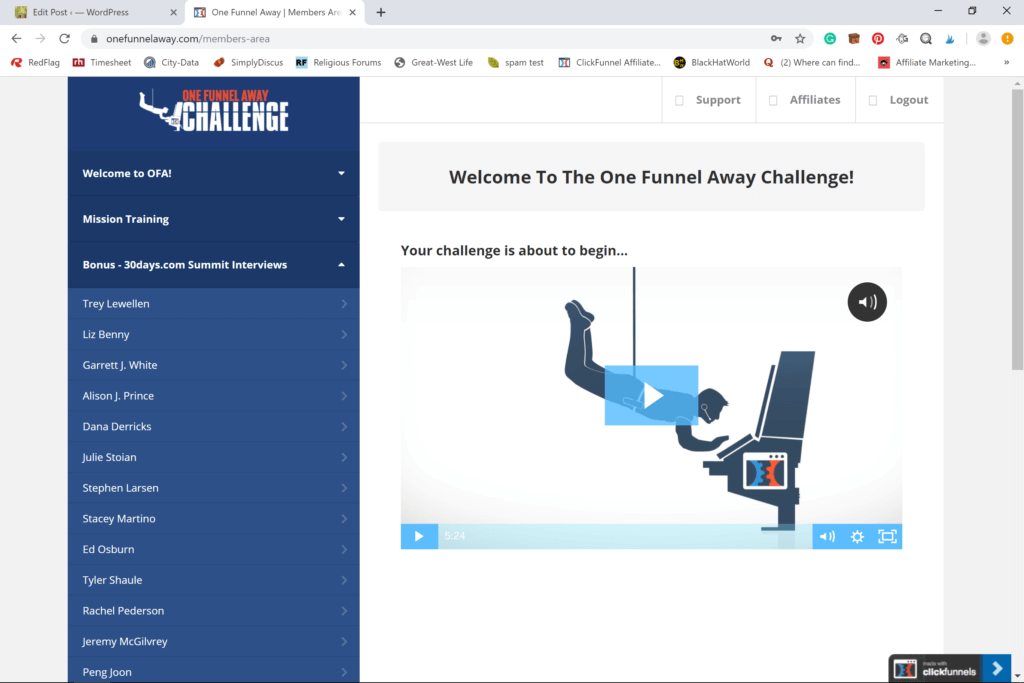 Here is what the member's area looks like. This challenge still starts soon. Also, you get all Affiliate Bootcamp videos free when you purchase OFA
WHY DO YOU NEED TO ENROLL FOR THE NEXT OFA CHALLENGE?
This course is like no other course in clickfunnels history. It is self-destructing in 30 days, which means, in 30 days, it is gone. The course itself is not available to take all the time, and you don't know when it is going to be gone forever. So, you should take this chance and enroll while you can.
HOW TO MAKE MONEY WITH ONE FUNNEL AWAY?
The unique thing about the OFA challenge, as well as clickfunnels, you can take the course and be an affiliate. You can promote the training as an affiliate and earn $100 for every referral you make.
The same thing with clickfunnels, you can use it and promote it as an affiliate to earn money. When you think about this, Russell made it easy for us even to find products to sell.
I hope I did an excellent job with this One Funnel Away Challenge Review and showed you everything you need to know for you to make an informed decision.
In my opinion, the 30 day one funnel away challenge is a no brainer, must-take course if you are interested in building your online empire. Just the thought of it, you pay $100, and you get many things in return, Hardcover book, MP3 player, Worksheet book physically in the mail delivered to your house. Then you get the training offered by the best of the best in the industry who are not charging for their time. And finally, if you don't like it, you get a full refund. In short, there is nothing to lose.
So, I highly recommend taking the training and starting your online business today
When you join the One funnel away challenge, I will give you the following bonuses as a thank you for using my affiliate link.
Just email me (suport@kramarketing.com) the proof of purchase and I send you the bonuses.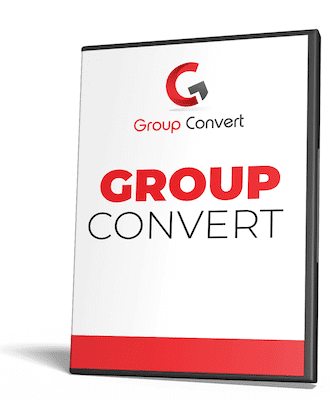 It is a tool (Chrome extension) that collects email addresses of each member of Facebook group and dumps them in your autoresponder of choice automatically.
As you know that you don't own the audience of any FB group but this way you can get their email address and put them into your funnel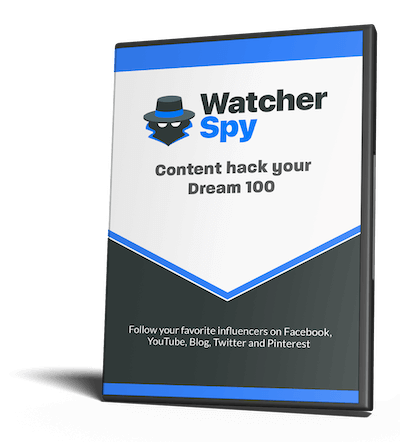 If you have an online business, surely you have people you follow to learn from them.
But, it can be a chore to check if someone from your list has something new.
Watcher Spy is a Chrome extension that tells you about their new blog post, Youtube video, tweet, Pinterest pin, or Facebook post all in one place. So, in short, it keeps you up to date and saves you a lot of time.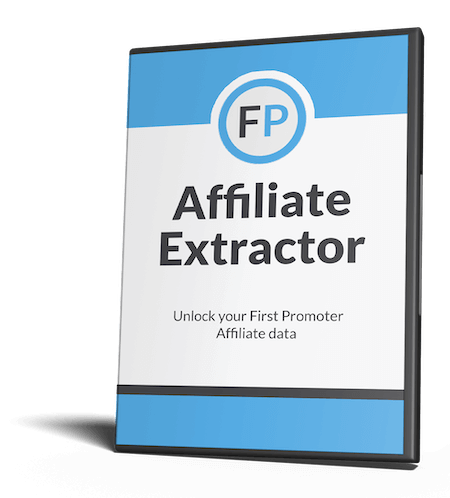 3. FP Affiliate Extractor (Coming soon)
You must know the power of email marketing and follow up with those who showed interest in your offer.
FP Affiliate extractor is a Chrome extension that you can use with all your First Promoter affiliate accounts (Super Affiliate Accelerator, Buildapreneur, SurferSEO, Friend or Foe, Pepper, and many others)
FP AE continuously monitors all those accounts and pushes your affiliate emails to Google sheet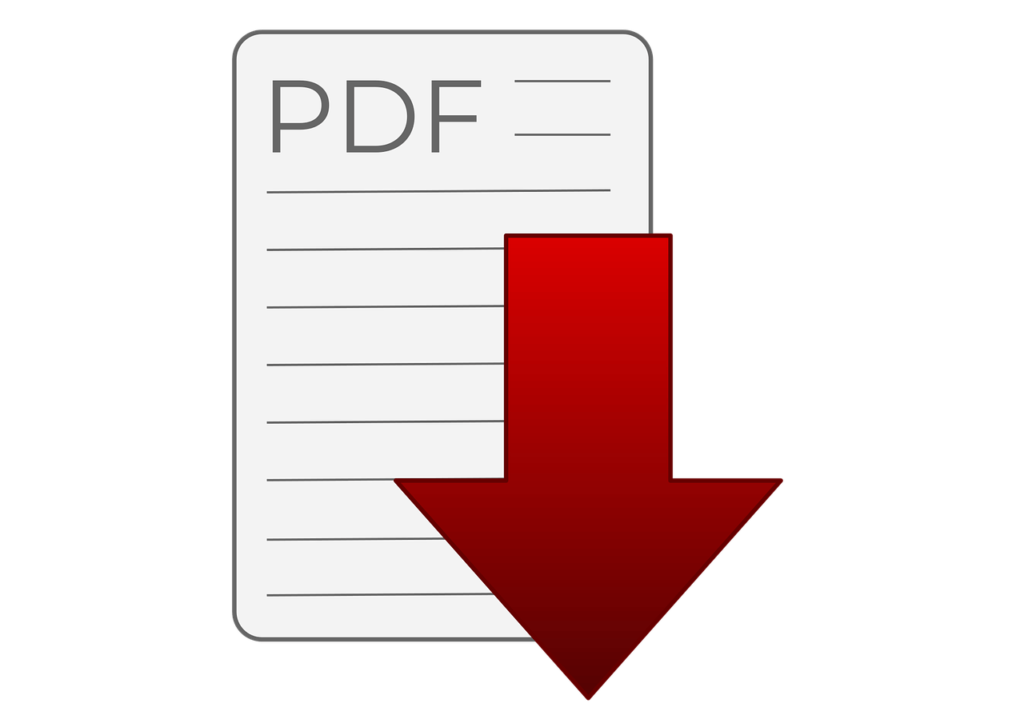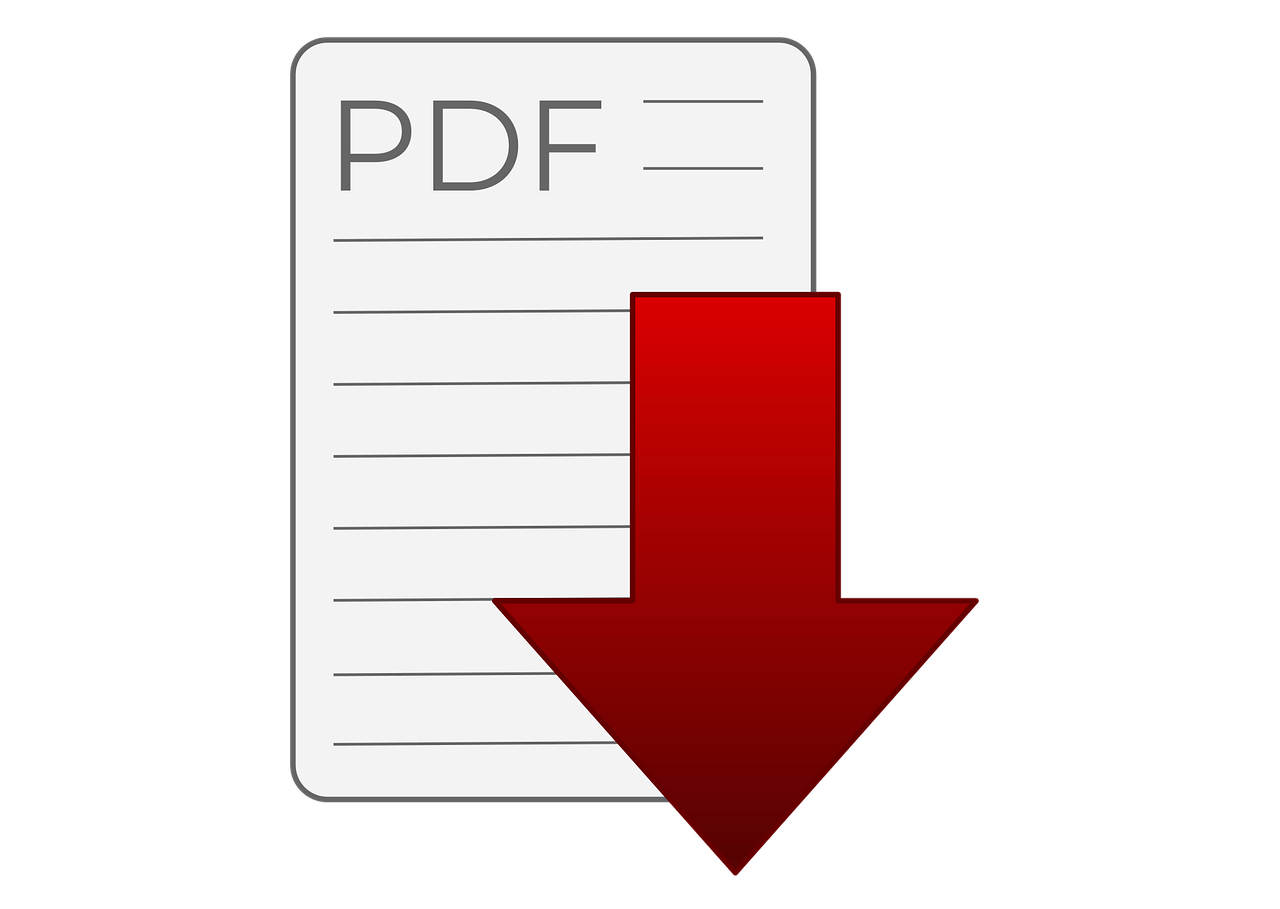 4. 5 Easy Steps To Affiliate Marketing
Free PDF download that simplify affiliate marketing and shows you how to do it in a simple way.
The document is printable and easy to understand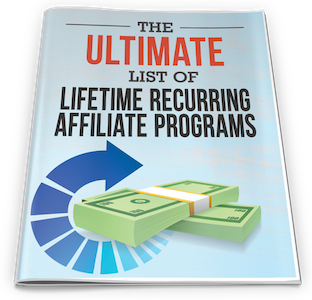 5. The ultimate list of lifetime recurring affiliate programs
This free download includes an unlimited number of affiliate programs that you can join and promot


Disclosure: I am an independent ClickFunnels Affiliate, not an employee.  I receive referral payments from ClickFunnels. The opinions expressed here are my own and are not official statements of ClickFunnels or its parent company, Etison LLC.