Today's article is for beginners, so in this post, I will discuss What Is SEO And How It Works? What are the benefits of SEO? How to do website SEO? So let's get started:
SEO (search engine optimization) is a system or method by which to bring your website or page to the first page in search results based on a keyword in various search engines such as Google, Yahoo, Bing, etc.
Definition of SEO according to Moz
"SEO stands for Search Engine Optimization, which is the practice of increasing the quantity and quality of traffic to your website through organic search engine results."
By visiting every page of all the websites, all types of databases are saved by the Google search engine robot in their database and the results from the indexed data come to us later when we search in the search engine.
The top-ranking page gets the most search traffic only 49% of the time- (Ahrefs)
The more SEO-friendly your website is, the more likely it is to come out on top in search results.
Nearly 93% of all web traffic comes through search engines.
What Are The Different Types of SEO?
We usually know two types of SEO (Search Engine Optimization)
However, there are two types of SEO the right way:
What Is Organic SEO And Paid SEO?
Organic SEO means that if you follow all the rules of search engine optimization in the right way, then the page of your website will appear on the first page of the search engine.
53.3% of all website traffic comes from organic search(brightedge)
Paid SEO also means that you will pay Google and your page will appear first in the normal search results. After searching a lot of time, we first come across some websites which have Ads written next to them. These are paid Search Engine Optimization.
70% of online marketers say that SEO is better than PPC for generating sales(Hubspot)
How Does Search Engine Work?

A search engine is an answering machine. By evaluating with hundreds of factors, its job is to find out exactly which information is correct according to the user's search and display it in front of the searcher.
Any search engine can do this by crawling and indexing the information of various websites associated with it (such as web pages, images, videos, PDFs, etc.).
The information that is most useful to the searcher gradually displays at the top of the search list.
Different types of programs like spiders, robots, etc. are used in a search engine. And these programs store information from different websites and trace hyperlinks.
Search Engines Work Using A 3 Step Process
While search engines differ in their nature, they all use the same step and functionality.
1. Crawling Web Pages
The main thing that happens before the search results are shown is crawling. Web page crawling is a process by which search engines use some crawlers or robots (also called spiders) to create a list or index of multiple contents for a specific keyword.
It also crawls to find new content or to put updated content a little higher on the list. However, a web crawler or spider follows certain things in crawling or finding new content.
Relevance
If you search for basketball in the search engine, you will not be shown the football website. The website will show you about basketball, and that is the main idea of ​​relevance.
A crawler will bring up relevant topics about the keywords you search for.
Authority
Authority judgment ensures exactly how accurate and credible content is for a particular keyword. But how does Google or other search engines confirm this?
When selecting specific content for a particular keyword, a search engine looks at the link. This means that it depends on how many relevant links are attached to your content.
2. Indexing On Search Engine
You must index something to bring it to the search results. In this case, indexing means adding your data to that big database of Google or any search engine.
Search engine crawler divides these data into different categories and brings us in front of the search results. However, if your content is not indexed, it will remain invisible in the crawler.
In this case, if you are going to index it exactly as you want, then the following two things must be kept in mind-
URL Inspection Tool
First of all, we need this tool of Google through which you can add your site to that huge database of Google. And if you ever get into trouble with not getting an index, remember, of course, you can get repeated requests for an index.
Robots.txt
All of your content or pages can be indexed by Google through the above tool. But would you like to show all the content in the serpent or search results? Certainly not.
You can use the robots.txt file to convince the crawler which pages to index and which not. However, there is no fear of losing the site ranking.
3. Ranking
The latest step in search engine performance is ranking. When we search for something, search engine crawlers search its entire database and bring the best and most relevant thing to us.
The ranking is the process of showing results by making a specific list based on relevance.
Why Is Search Engine Marketing Important?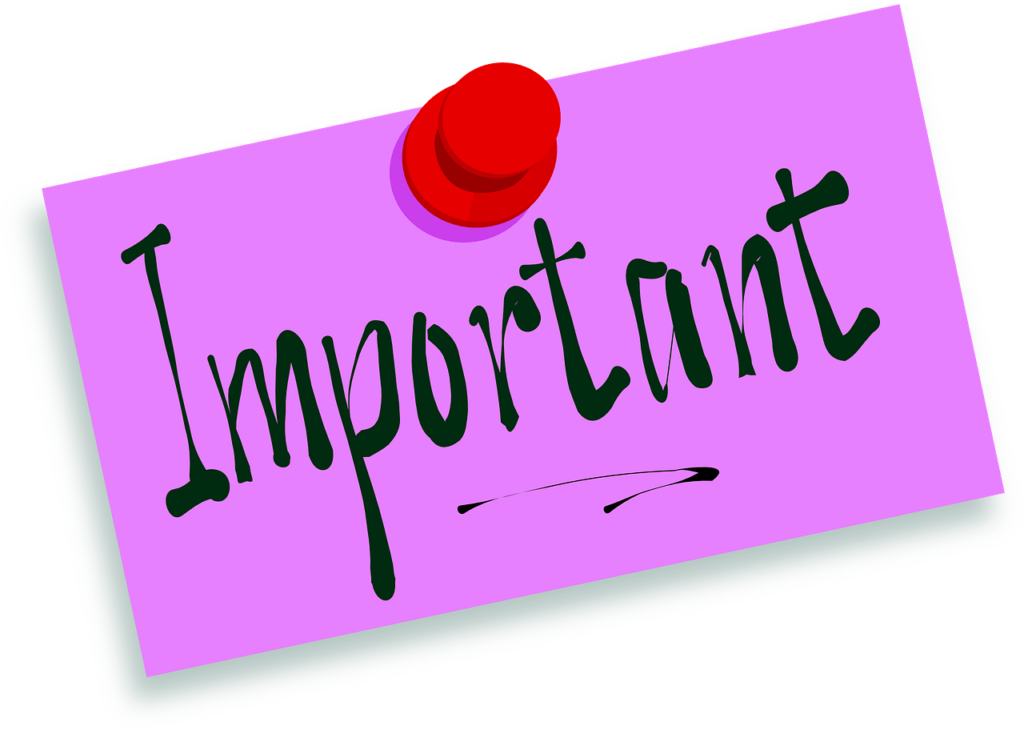 The website is created to promote the company's products. The more people visit your website, the more people will get an idea about your product or service.
Search engines are the main source of visitors to a website. 80% of visitors come to any website through the search engine. It will increase in the future. Search engines are very important for various reasons.
Top 5 Reasons You Should Be Using Search Engine Marketing
Most of the website visitors come from Google search engines. About billions upon billions of searches are made every month. A survey in the United States found that at least 25 billion searches are done every month.
Many people do not know where to find any information they need. For that, they search the google search engines by typing that topic. Then the list of required sites comes to them.
A search engine is a huge source of all information. That's why everyone's dependence on it is increasing day by day. Any information can be found for free, so everyone uses it.
Since everyone takes the help of search engines to find information, all the companies want to put their company's website at the top of the search engine search by abandoning the traditional method of promoting their products.
All the traditional methods of marketing are expensive and less effective in the present. SEO, on the other hand, costs less but is at least 60% more efficient than the previous method.
61% of B2B marketers stated that SEO and organic traffic generate more leads than any other marketing initiative(Hubspot)
How Long Does It Take To Learn SEO?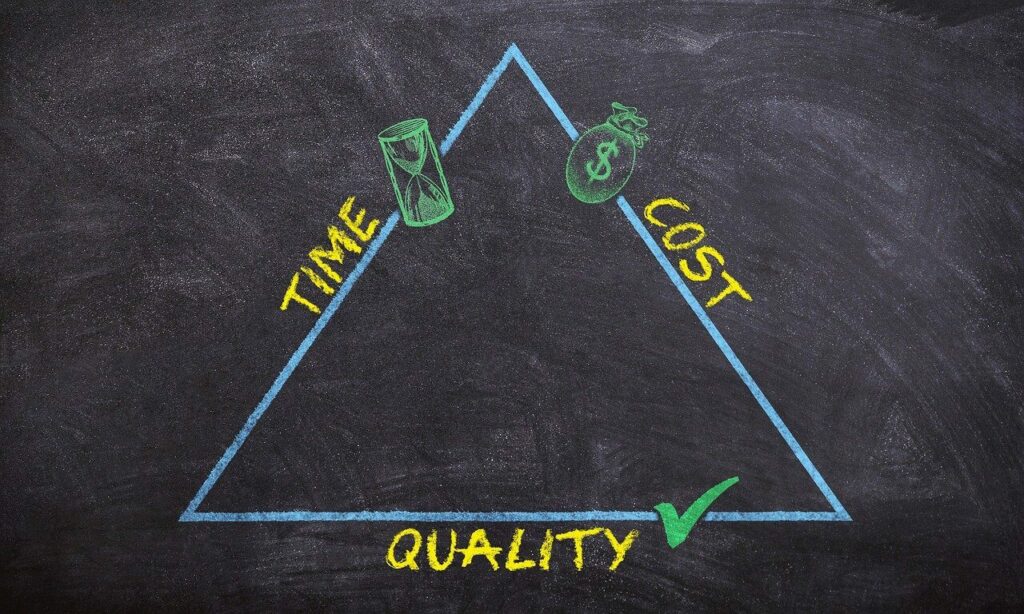 Search Engine Optimization, like technology, is ever-changing. So you need to be up to date on new SEO techniques, Google updates, and website technology.
It only takes about 2 months to complete the basic SEO and it may take you 6 months to 12 months to learn advanced SEO.
However, the secret of SEO, it will take you a long time to get the secret information of SEO.
No one will tell you the secret of SEO, You have to find these yourself.
5 Things You Need To Know To Learn SEO
Keyword research
On-page SEO
Off-page SEO
WordPress plugin
SEO Friendly Content
5 Ways To Make Money With SEO
1. Google AdSense
If you have a habit of writing, you could create good quality articles: You can earn money from Google Adsense through blogging.
If you are an SEO expert, you can easily rank your blog, grow traffic from search engines, and earn smart money from AdSense.
More than 38 million websites worldwide use AdSense.
2. Affiliate Marketing
If you can rank your blog with SEO, you can easily earn thousands of dollars online through affiliate marketing. Through affiliate marketing, you can earn money by promoting another person's product on your website and selling it.
Affiliate marketing accounts for over 16% of all eCommerce orders in the USA and Canada.
Do you know Legendary Marketer is a complete affiliate marketing system that focuses on high ticket products with more than $200 Million in affiliate commissions?
3. Marketplace
There are plenty of online marketplaces like Upwork, Freelancer, Fiverr, PeoplePerHour, etc. You can also earn money by joining them if you want.
Moreover, there is a lot of SEO work in the marketplace. You can also join the team of freelancers with the introduction of skills.
For per-project pricing $501-$1,000 is the most popular pricing tier (Ahrefs)
4. Local Business
If you have an online business or a digital product or want to start a Shopify store, you can add a new twist to the business by promoting those products through SEO to search engines.
Approximately 45% of global shoppers buy online and then collect in-store.
5. Contract Work
There is a lot of work not only in the international but also in the local market. You can work on SEO contracts locally from different organizations or website owners.
Many SEO marketers are earning millions of money every month with client service alone in this 21st century.
In addition to these, there are hundreds of ways to earn money online through SEO that cannot be described here.
What Are The Google Ranking Factors?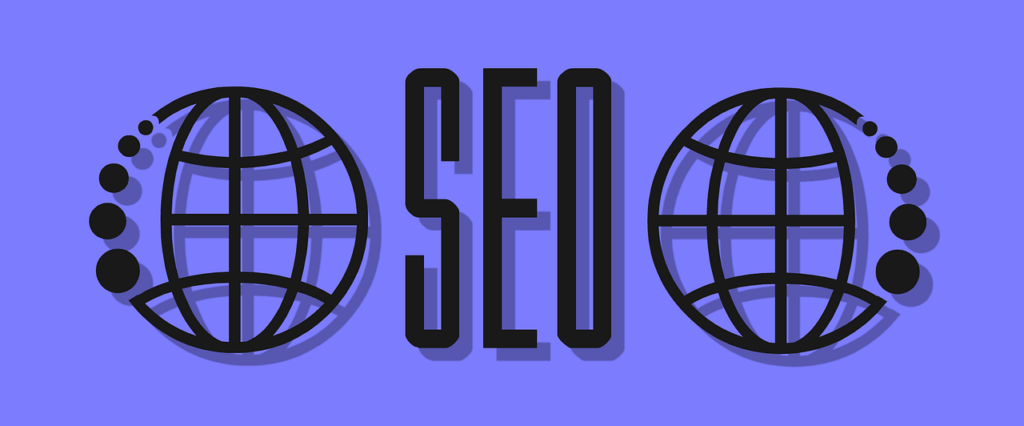 The things that Google's search results show one website first and another later; Those are the things we call ranking factors.
200+ ranking factors according to Google's algorithm. The most proven and proven information about these comes from Brian Dean's blog.
Google's main ranking factors depend on 10 things. Apart from this, there are some minor ranking factors, but these are considered to be the most important ranking factors.
Top 10 Google Ranking Factors
Domain ranking factor
Webpage factor
Website factor
Backlink factor
User interaction
Special Algorithm Rules
Social signal
Brand signal
On-site web spam factor
Off-page web spam factor
If you cover these ranking factors properly on the website, you will come up with a good position.
What Is Keyword Research?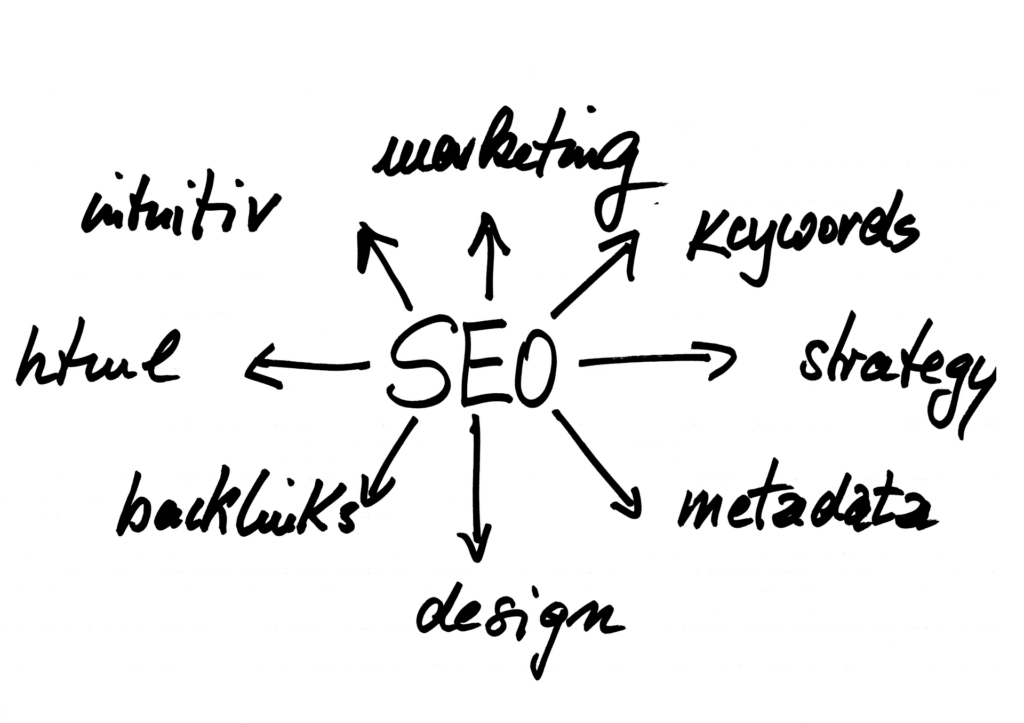 Increasing a website's ranking or success through search engine optimization largely depends on the proper use of targeted keywords.
Keywords are the main words that people type in various search engines including Google, YouTube, Bing, Yahoo. These are also called Search Query.
So when writing an article for a blog or website or an Amazon affiliate blog-based article, first of all, you need to choose the right keywords and their proper application.
There are many types of keywords, the keywords can be divided into two main parts.
Short tail keywords
Long-tail keywords
Why Is Keyword Research So Important?
The main resource of a blog or website is traffic or visitors and keyword research plays a very important role in bringing this traffic or visitors to your blog.
Long-tail keyword searches have a click-through rate of 3% – 5% higher than generic searches.
If you can do keyword research in the right way, you can easily bring your website to the first page of Google. Then the traffic to your website will increase.
Keyword research tools
There are many types of keyword research tools in the online world.
However, most of them are paid tools. That is, you have to pay a certain amount of money to use these tools.
However, there are some free keyword research tools that you can use to easily choose the right keyword for your blog.
5 Popular keyword research tools
Google Keyword Planner
Google Trends
Ahrefs Keywords Explorer
Keywords Everywhere
How I Do Keyword Research With Ahrefs?
Top 10 Competitor Website Average DR 30 (According to Ahrefs) If Ahrefs KD is between 0-3 (Amazon Project) KD 0-10 (AdSense Project).
If there is a social and forum website in the top 10, that keyword ranking will be easy.
See if they have targeted the exact keyword title and URL in the top 10. If not, that keyword will be easy.
Then check the top 10 competitor content length and see if I can give better content than that.
Let's check Google trends (how to search for keywords).
Most of the top 10 index pages are below 500 (index pages must target those keywords) the lower the index page the better.
If most of the above conditions are yes, then you can work with that keyword.
What Is On-Page SEO?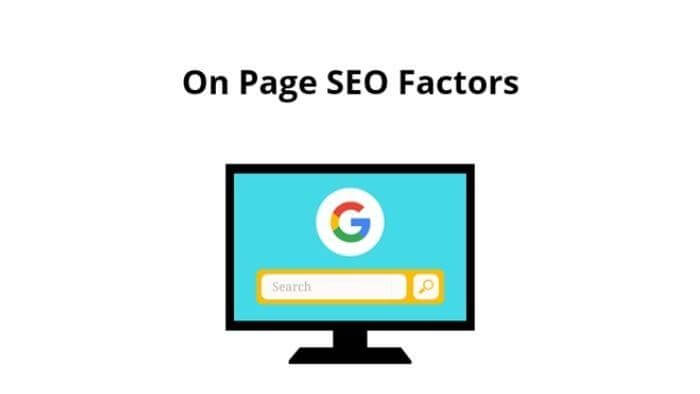 Everything that is needed to make your website complete on-page is done through this on-page SEO.
Nowadays on-page SEO plays a very important role, if you can finish on-page properly, 30% of the work of the SEO is done. so, let's see how on-page SEO works.
How To Do On-Page Optimization?
Set a good headline, SEO title should not be more than 60 characters. (36% of SEO experts think the headline/title tag is the most important SEO element)
Keep URL short: If you keep the URL of your post or page short, you will get SEO benefits.
Use keywords in URLs: You must use targeted keywords in your URLs.
Meta Description: A good meta description (155 characters) is very important for a good user experience, even if it doesn't work in terms of ranking. An interesting meta description will increase the CTR of your page.(43% of people click on a given result, solely based on the meta description.)
Table of Content: If you put a content table in the post, it will allow users to see what is in the content at the beginning of the content. This will give you extra benefits in SEO.
Keep the main keyword must be in the first 150 words.
Use long-tail keywords and supportive keywords in the content. You can't use primary keywords over and over again in content so you can use LSI keywords for the needs of the content or in a natural way
Use keywords in heading titles: Content must use your keywords in h1 h2 h3 heading titles
Keyword Density: In content, you will use primary keywords once or twice in 1000 words.
Image Optimize: Image you have height 800 * width 1200 but keep the image below 100 kb. You must use an alt tag in the image
External link: Provide an external link to the authority website that matches your keywords. In case of an external link, give 5-6 links to the site
Internal link: In the case of internal link, interlink with keywords so that search engines can understand that there is a content of that word on your website
Site UI / UX: UI stands for User Interface and UX stands for User Experience. The visual part of a website that we see is the interface of that website. The more attractive this interface or look is, the more it attracts the audience. And the more the audience attracts, the higher the value of that website.
UX or user experience is how easily traffic can come to a website and use the website or not. The better the UX, the more acceptable the site will be
Responsive siteIf your website is with WordPress CMS, then your site must be responsive. Because all the themes of WordPress are now designed responsively. If the site is not responsive, it is not mobile optimized.Globally, Google accounts for 76% and 86% of desktop and mobile search traffic, respectively.
Speed optimizationAn important SEO factor is the speed of the site. If the speed of the site is not good, it affects the ranking.To increase the website speed Such as keeping the text and code ratio just right. Ensure Image optimization, Some more work including CSS and JS optimization
SSL (Secure Sockets Layer)It is an SEO factor. So it is better to activate SSL in your domain
Engaging contentContent is king. That means Engaging content to make the audience feel good. If you keep in mind the importance of writing engaging content, your site will move in a positive direction and the conversion rate will be very good
Content qualityThe main object is how much grammar error-free the Content is, how it feels to read the Content, whether the audience can understand by reading the Content, whether it is easy to understand.Surfer SEO is a new SEO tool that allows you to optimize your existing content with its SERP Analyzer tool.It will analyze your URLs, audit, and make suggestions of what you can do to develop.(In fact, 72% of marketers say that relevant content creation is the single most effective SEO tactic.)
Content StructureI think the issue of Content structure is very important. Good informative Content easily gets to rank.
Length of articleThe length of the article is important to consider with your competitor. But usually, the buying guides Content length 3k words and the information articles are 1k word plus.The length of the article is not always important. It all depends on the keyword you select.
What Is Off-Page SEO?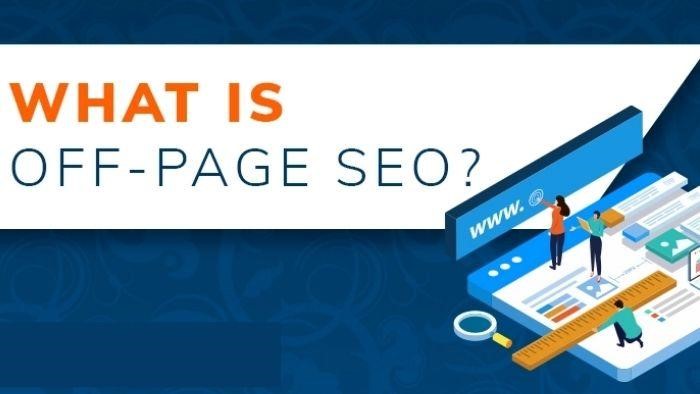 Off-page SEO is a marketing method that is used to spread your website to all levels. Off-page SEO is the process of getting a link for yourself from another site that is relative to your site.
"Off-Page SEO" involves link building. The more link building you do, the higher your Google ranking performance will be. Moreover, link building is the only way to increase the domain and page authority of your website.
(In fact, 65% of marketers say link building is the most difficult SEO strategy. So difficult in fact, that more than 55% of pages have zero backlinks pointing to them)
Generally speaking, the more backlinks a page has, the more organic traffic it gets from Google. (Ahrefs)
Backlinks are made for a site for three reasons.
Increase authority
Improve search engine rankings
Increase website visitors
Authority means that the value of your site will increase.
here are two types of links
Internal link
External Link
These two types of links are very powerful.
Internal Link: When you link another page or post with a page or post inside the website, it will be considered as an internal link. This is called (inbound link)
External Link: When you link to another page with a page or post inside your website, it will be considered an external link. It is also called (Outbound Link)
"On-page SEO is no longer satisfied by raw keyword use. Matching keywords to searcher INTENT is critical." – Rand Fishkin
How To Do Off-Page SEO – Here's Everything You Need to Know
Off–page SEO includes activities done off of a website in an effort to increase the site's search engine rankings.
1. Guest Blogging Or Guest Posting
Guest post is when the authority finds the niche relevant websites, reaches out to them, gets permission to publish the content on their website, and takes a link from that content to the website itself.
Not only this, with the help of this you can build relationships with new customers and visitors and also promote the brand of your site.
(60% of blogs write 1-5 guest posts per month and Only 6% of bloggers publish the majority of their original content as guest posts.)
2. Blog Commenting
Blog commenting is the process of linking to your site by commenting from the comment section at the bottom of the article from your niche-related site.
The blog article you will be commenting on must be relevant to the post. Blog comments increase the number of your backlinks.
3. Web2.0 Submission
This is a very popular method to create backlinks for websites, you can post the content of your website by creating subdomains on the websites of some high-quality domain authorities.
Some Popular Web2.0 Submissions:
Medium.com
Tumbler
Blogger
WordPress
4. Broken Link Building
If there is a 404 error on a page of a site and there is a link to that content, then out-reaching your site or content for a link instead of that link on that page is called Broken Link Building Outreach.
5. Competition Link Building
Research and qualify the links of the competitor and find the link-building opportunity from there and find scope for future link building.
6. Social Media Engagement
Now, most of the time everyone spends on different social media sites and you are on all these social media platforms.
You can easily build site links to improve your site's off-page SEO from time to time.
Share your site content by creating profiles on platforms like Facebook, Instagram, and LinkedIn. You will be able to slowly bring a lot of high-quality long-lasting traffic to your site from these platforms.
(57% of consumers will follow a brand to learn about new products or services while 47% will follow to stay up to date on company news.)
7. Q&A Sites
Yahoo answers and Quora sites are a great way to build your authority or community by creating high-quality content. You can quickly bring a lot of unique traffic by writing content on all these sites and adding links to your site.
See for example my Quora stats below. I have 245K views to my answers with about 7K in a month. My answers include links to my website that gives me valuable backlinks

8. Social Bookmarking
Social bookmarking sites are one of the best ways to get instant or quick traffic and build backlinks. On sites like Reddit, Tumblr, and Pinterest you can save your website or web page link as a bookmark.
See my Pinterest account for example. I am not that active and I don't have many followers, but it brings my traffic and more than 2000 views a month
9. Forums
Forum sites can also be a big part of link building as an off-page SEO strategy. You can also get traffic to your website by answering questions in forums about your topic.
Some popular forum sites: Quora, Hard Forum
10. Image Submission Site
There are currently some popular Image Submission sites where you can get visitors by uploading Images. A great example
Pinterest, Instagram, Imgur, and Flickr
See my Instagram account as an example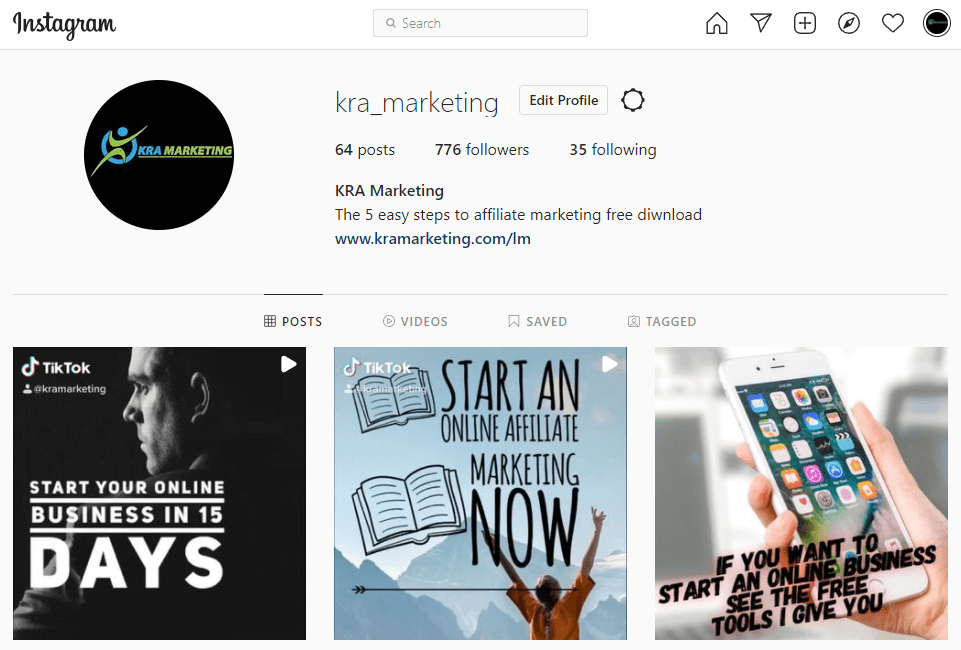 11. Blog Directory Submission
Directory submission means submitting the URL of your website and its description to the directory in a directory under a specific category. Directory submission is an effective site SEO strategy to increase your link building.
Popular directory sites:
12. Article Submission
Article submission is a very popular off-page SEO strategy that you can take backlinks by writing an article about your niche and publishing it on a third-party website. Most sites allow you to insert a link directly to your article or blog post.
Popular Article Summary Sites:
http://www.brighthub.com/
http://hubpages.com/
There are many ways out of this you can easily increase the ranking of the site by creating backlinks to the site.
Competitor Analysis Is Important For Off-Page SEO
To do the off-page SEO strategy of your website properly you need to do your Competitor Analysis. Analysis means checking or analyzing your competitor's backlinks profile, anchor text, keywords, etc.
90% of web pages get no search traffic from Google at all! But if you're not getting that traffic, who is? Your SEO competitors.
Some of the tools that need to be used to perform this analysis correctly:
Ahrefs
Moz Link Explorer
Ubersuggest
Using the premium version of any one of these, you can easily analyze your competitor's website. When it comes to SEO, you can't rule out off-page SEO.
If you want to do something good with your website then there is no alternative to off-page SEO. Make the right plan for your Off-Page SEO and gradually implement all the plans. You will see that after some time your work is giving results.
Technical SEO
Technical SEO is a method that meets the technical requirements of modern search engines to get a website Organic Ranking.
Technical search engine optimization is the process of optimizing a website for crawling and indexing. Technical SEO allows you to access, crawl and publish results on search engines without any problems.
"No website can stand without a strong backbone. And that backbone is technical SEO." — Neil Patel, Kissmetrics.com
When it comes to Technical SEO, there's a lot to think about, including technical SEO work processes:
Website structure & Design
Page Loading speed
Mobile Usability
Sitemap & Robots.txt file upload
SSL certificate
Fixed broken link
Crawler error fixing
URL structure
Structured data
Thin content
Duplicate content
Canonical tags
404-page error fixing
301 redirects
Website Structure & Design
If the website structure and design are good and well organized then visitors will like your website more. Having a good website structure for your website is vital because it provides a better experience to all users. The more visitors feel comfortable visiting your website, the more search engines will like and rank your website. WordPress is easy-to-use CMS offers completely customizable plans suitable for all needs. With no prior knowledge necessary, you can start building your own site for your business.
Page Loading Speed
Page loading speed is very important for every search engine. The ranking of a website depends a lot on the page loading time and every search engine gives much importance to this issue.
Especially mobile page speed because the page speed of your website is slow, the conversion rate of the website decreases a lot and the bounce rate of the website increases a lot.
You can check the speed of the website through GTMetrix, or Google Page Insight tool, and increase the page loading speed after finding and resolving the errors. See an example of this website's speed test below for both GTmatrix and Google.
GTMatrix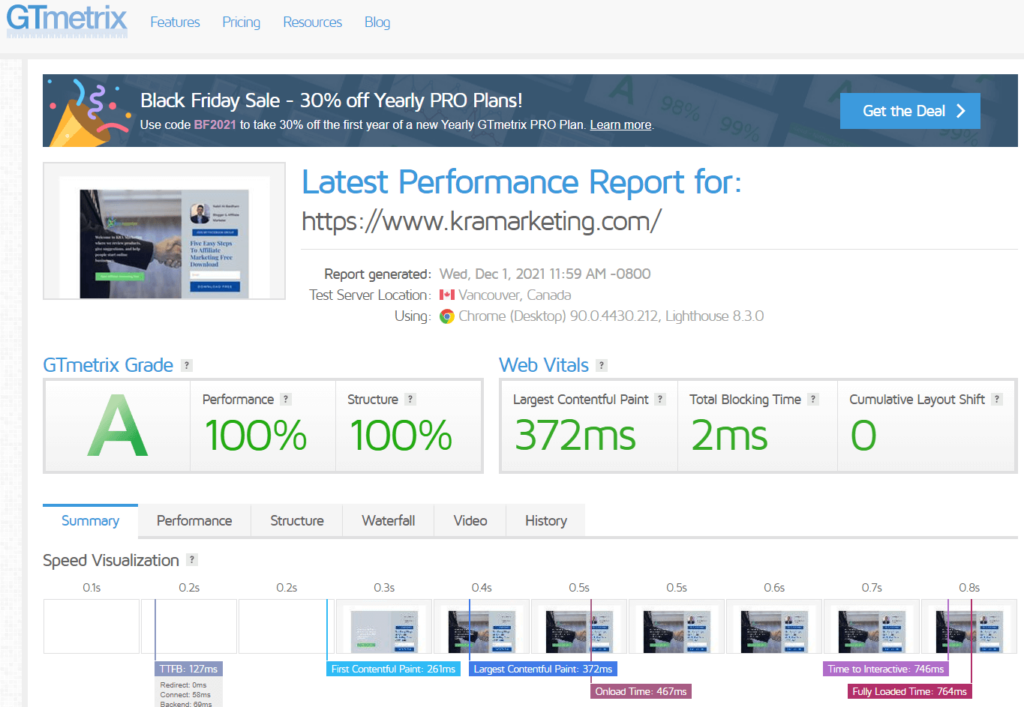 google pagespeed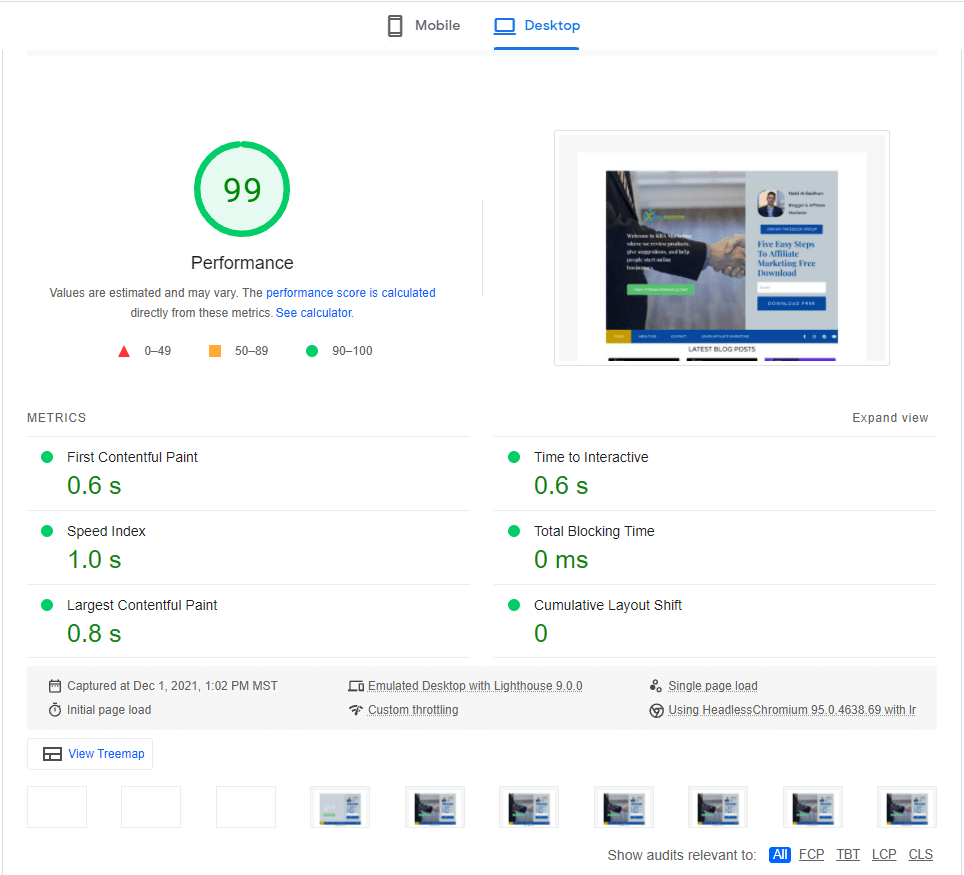 Mobile Usability
At present, the use of laptops and desktops, tablets, computers as well as mobile devices has increased a lot in visiting any website. Websites that are mobile-friendly and have fast loading speeds are given more importance by search engines.
If necessary, you can use a tool called Google Mobile-Friendly Test to do a mobile-friendly test.
SSL Certificate
The full version of SSL (Secure Sockets Layer). SSL Certificate is used to secure a website.
This is a very important issue for website ranking. SSL certificates convert your website from HTTP (Hypertext Transfer Protocol) to HTTPS (Hypertext Transfer Protocol Secure) which increases the credibility of your website visitors and customers.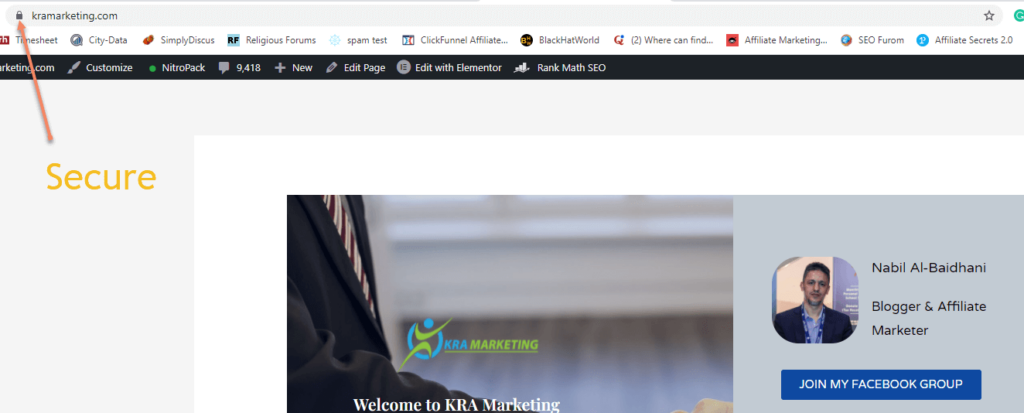 Fixed Broken Link
Broken links are those links that do not work properly are broken links. If there are more broken links on the website, the acceptability of the site decreases with the search engines.
You can easily find broken links with Broken Link Checker tools. Later you have to redirect those links.
Crawler Error Fixing
Keep your website Crawler error-free. Otherwise, search engine bots will not be able to visit your website. As a result, different pages and posts on your website will not be indexed.
Rules for writing a good URL:
Remove Extra Words
Relevant Keywords
Easily Readable
Utilize Hyphens and Underscores
Match URL and Titles
Short URL Is Best
Case sensitivity
Avoid keyword stuffing
Structured Data
Search engines perform a variety of activities to understand the content of a web page. By using structured data on a webpage, you can help search engines understand the meaning of a webpage. Click on this link for details on structured data.
Thin Content
Thin content is the thin content of a web page or blog post if it contains a small amount of content. Users do not have the value of these contents. Even search engines have no value for this content.
Surfer SEO Audit works like a checklist that will help you identify content gaps, structural defects, and easy-to-implement opportunities.
Duplicate Content
Duplicate content refers to content that appears in multiple places on the Internet. If the same content appears in multiple web addresses, you have received duplicate content.
404-Page Error Fixing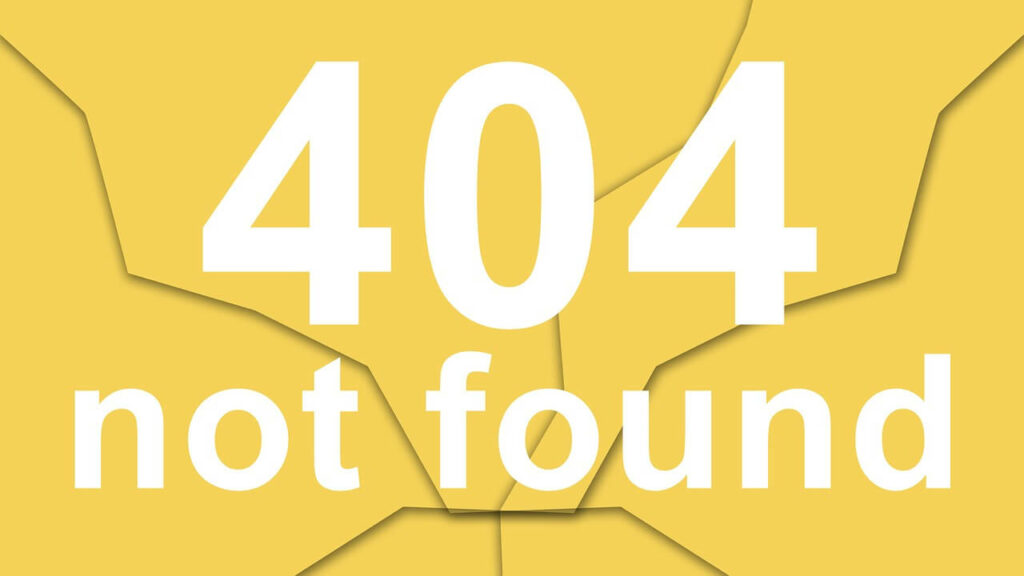 Suppose an unavoidable reason is that a page of your website has been deleted or you have deleted it for some reason.
If the search engines index that page or post, then if someone visits your deleted page or post, they will see the 404 Errors or Page not found message.
If a visitor clicks on that removed or deleted link, he will see a 404 Error or Page not found message and as a result, that visitor will leave the website. This increases the bounce rate of the site and hinders the ranking of the website.
Above all, if you can do the technical SEO work of your site properly, then you will get a good signal and ranking in the eyes of Google.
Best 3 SEO Plugins For WordPress
WordPress is currently the most popular blog publishing application and powerful content management system (CMS). Nowadays most people are opting for WordPress for blogging.
It is free, any problem can be easily solved by using various premium plugins. You can make your site SEO-friendly by using the best WordPress SEO plugins
1. Rank Math
Rankmath plugin is very popular for WordPress site SEO. Enough features to do SEO exist in this plugin. This plugin can be used for any type of web page or content SEO.
More than 6 million people are using this plugin to SEO their websites. There are free and paid versions of the plugin.
See the picture below of how Rank Math gives you your total SEO score and what you need to fix right there while you are editing or creating your blog post on the left column.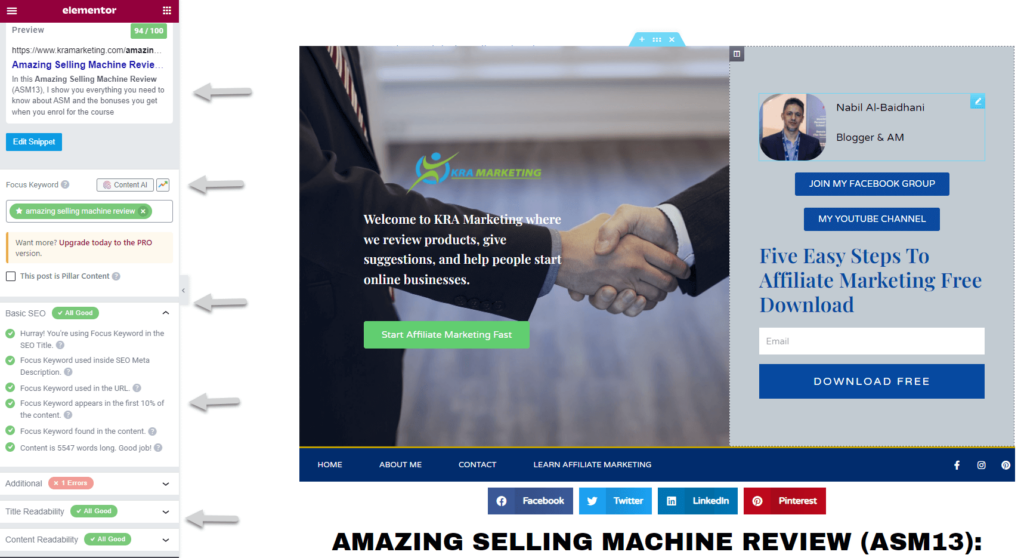 2. Yoast SEO
The Yoast SEO plugin is the most popular for WordPress site SEO. This plugin is the oldest of the SEO plugins. Already 5 million people are using this plugin for their website SEO.
There is also a free and paid version of the plugin.
After Rank Math came out, looks like a lot of Yoast users switched to rank math.
3. All In One SEO
All in One SEO This plugin is also very popular. This plugin already has 2 million + users. This plugin is also very good for website SEO. The user experience of the plugin is good. There is also a free and paid version of this plugin. Although the free version does not have enough features, the paid version has many features. Which will enrich your SEO experience.
Each of the above plugins has its unique features. However, not all the features for SEO exist in all plugins
How To Submit Your Website To Google?
Google Search Console is a free service of Google, through which you can monitor and maintain your blog. You don't have to sign up anywhere to get your blog included in the Google search engine.
Watch this video on how to submit a site to Google – Click here.
Final Thought
By the way, you have learned about how SEO works, why it's important, and how to do SEO.
Last but not least, SEO is an ongoing process. If you can do the on-page, off-page, and technical SEO optimization lessons of your website properly, then hopefully you will see a good position of your website on the search engine result page (SERP).
The whole purpose of SEO is to have your content show up on Google search results.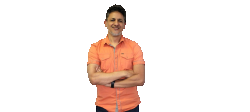 Latest posts by Nabil Al-Baidhani
(see all)