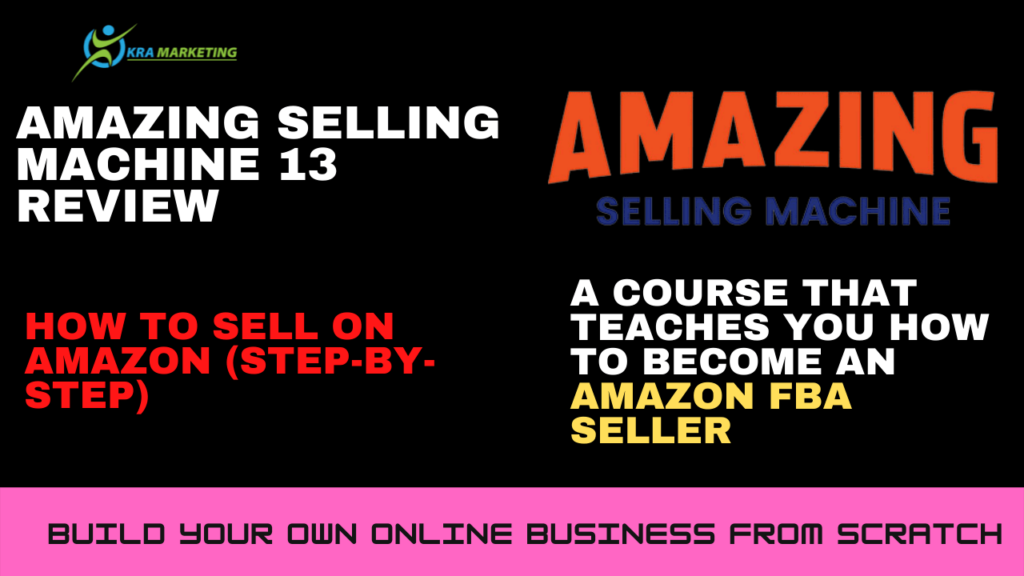 Selling physical products is an attractive form of online business for a lot of people for many factors like Amazon being one of the most trusted platforms worldwide and people being eager to work online.
However, Amazon FBA (That is the name for selling physical goods on Amazon) is a business like any other business that comes with risks, success, or failure if not done properly.
To be honest, there is countless information about Amazon FBA on the internet, the challenge becomes for average people like you and me to go through those overwhelming amounts of content and know what is working and what is not.
There are people who made millions of dollars with Amazon FBA and there are others who lost a lot of money trying to make it happen.
Amazing Selling Machine is a course for those who are trying to make make it with Amazon FBA. It teaches the whole process from product selection to listing on Amazon and making a profit out of the business.
In this article, I am going to review the Amazing Selling Machine, also known as ASM.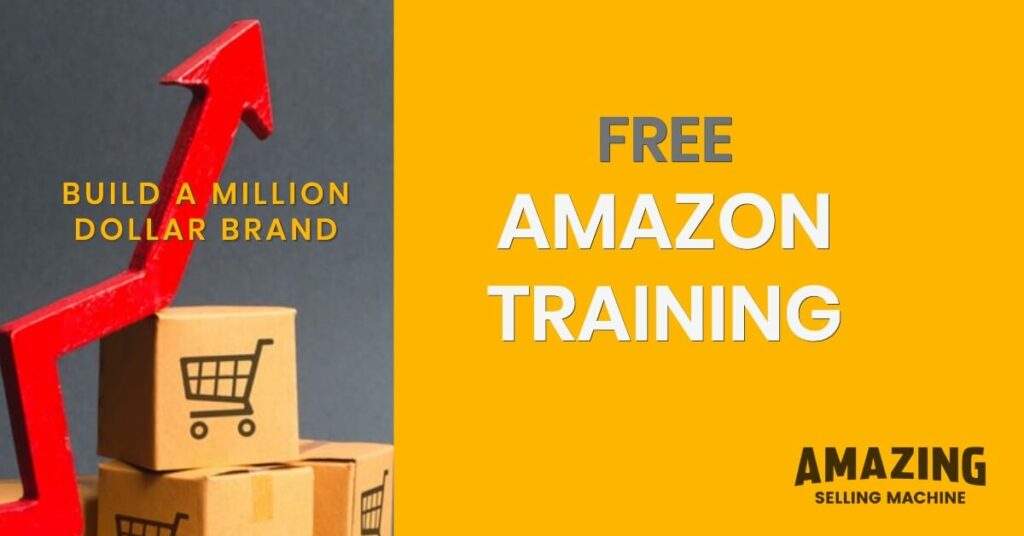 What Is Amazing Selling Machine?
Amazing Selling Machine is a course that teaches selling physical products on Amazon created by Matt Clark and Jason Katzenback in 2012
The course is updated almost every year. With every update, the name changes to reflect the version. For example (ASM1, ASM2, ….and now ASM13).
It is logical to update the course all the time because online marketing in general, Amazon FBA to be specific is changing all the time. What was working two years ago might not work today.
Once you buy the course, you get all the updates at no extra charge on you.
Those updates or versions are different in nature, some of them are updated on what needs to be updated and some of them, are new courses for the whole thing like what happened with ASM12.
This means, if you compare ASM 12 to ASM 11, 12 is a completely 100% new course. The course starts at the very beginning level and goes all the way to profitability. ASM is taught by two instructors Mike McClary and Rich Henderson.
Before we get into details in this Amazing selling machine review, being an Amazon FBA seller is purchasing products, sending those products to Amazon warehouse, and selling them on Amazon. Amazon takes care of all the logistics for you for a fee that you have to pay. ASM teaches you how to do all of that in detail.
About The Founders Of Amazing Selling Machine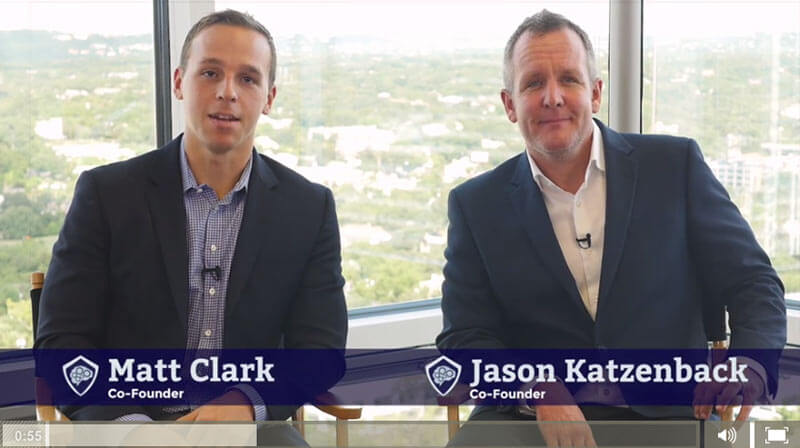 Matt Clark
Matt Clark is the founder of a consulting firm that specializes in customer experience strategy. He has more than 15 years of experience leading teams and managing projects, developing solutions for some of America's biggest brands including Target Corporation (Target Hotels), EA Games Inc., MasterCard Worldwide
2K Sports/Take-Two Interactive Software India Pvt Ltd. His work spans both BtoB companies like General Motors Company as well as agencies such as Red quintantus LLC where he led them through planning new product development initiatives to expand their market share beyond US borders while simultaneously enhancing relationships with all key stakeholders reaching out across Latin America offering digital entertainment services via online platforms
Jason Katzenback
He is the CEO of Archon Media Inc. since 2005. There are not many records about his education on the internet, but what matters is, that he is the co-founder of ASM.
He is a serial entrepreneur since 2005 and has generated more than $120 million in his own companies.
What Is New With Amazing Selling Machine 13?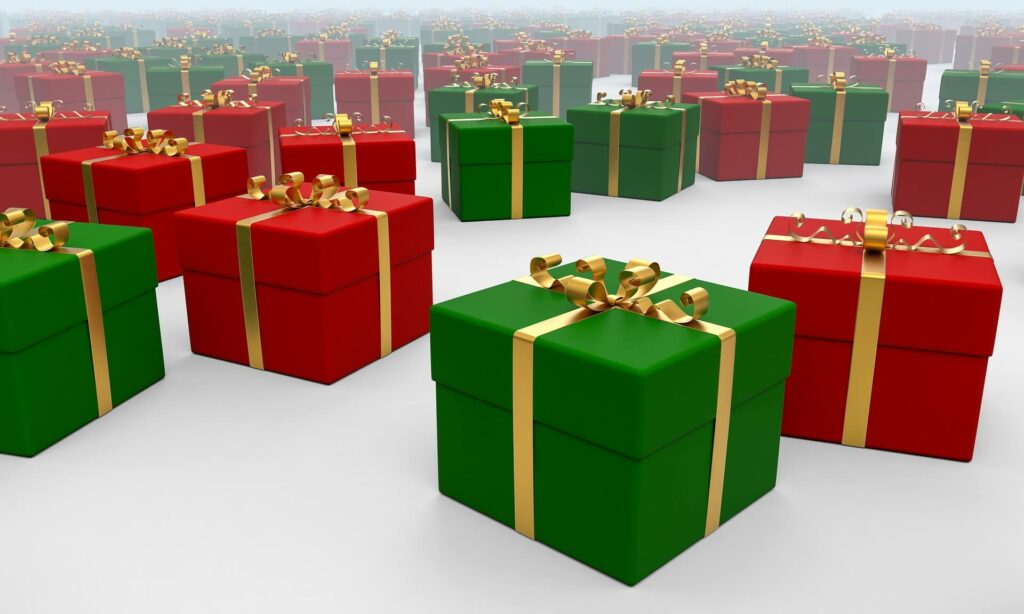 In concept, it is the same course as the previous versions like ASM12 and others. What is new with ASM13 is the following;
New Design – ASM13 platform has been re-designed to be more modern and get rid of some glitches.
Some Automated tools have been added to help students get the most benefits.
Your first listing will be examined and evaluated by an ASM expert to make sure it is correct and doesn't need any tweaks.
ASM Evolution – is another name for ASM13
ASM Evolution is updated so that you can benefit from Amazon. Using it can be a great investment to increase your profits. You can actually have your first list assessed by one of the ASM Mentors handpicked by the founders themselves. Your listing will be tweaked and optimized so as to maximize conversions and rankings. The ASM tool suite has further enhanced its tool software automated tool suite. A new training software platform was also updated. More information about ASM can be found on the website. See more information on the ASM site.
Inside The Amazing Selling Machine
The Amazing selling machine course consists of nine modules that build your Amazon FBA business from the ground up starting at a beginning level. Let's see what those nine modules are and what you can expect.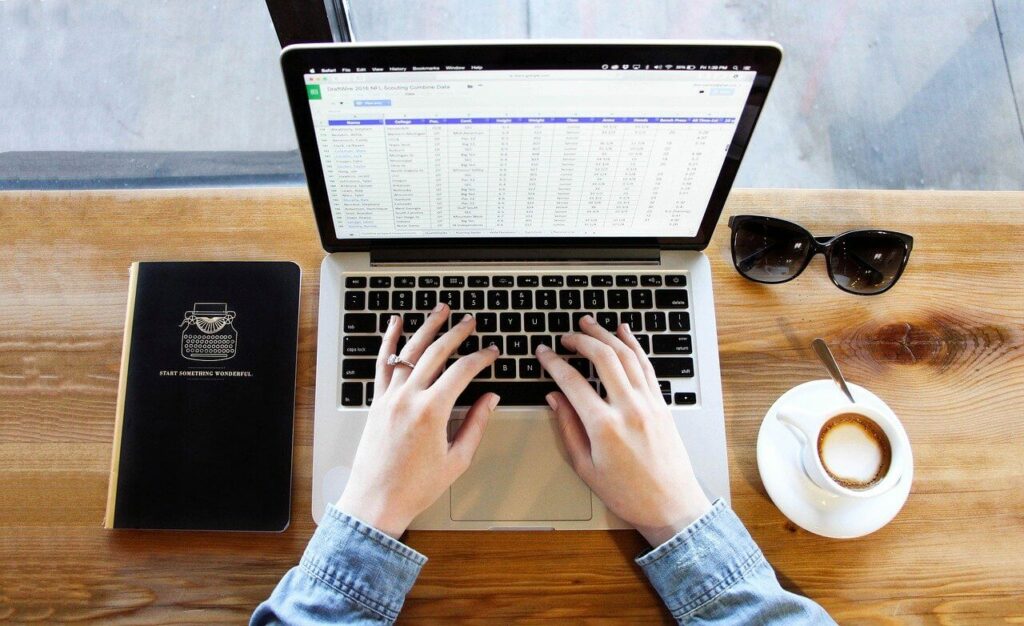 The Welcome Model
You have 20 lessons in the welcome module. The video learning aids give an overview of the course, and the bonuses you can get in this version. It's extremely tempting to skip this module, though I highly recommend that you take the time to watch it. There is an extensive amount of information that is particularly necessary for beginner's training. If you have decided to dive into the money-making aspects of this course without first creating the proper mindset you will fail. If you do not follow the advice of this video, it will be harder for you to understand how to use Amazon FBA business in your own way to build a successful Amazon business
Module 1: How To Choose The Perfect Products
This module focuses on building your brand and selecting potential products you can sell on Amazon. After the initial selection, you use ASM method to narrow down your selection to the best three products. It also teaches everything about the perfect product and why or why not to sell a certain product to maximize your profit.
Module 2: How To Choose The Perfect Supplier
In this model, you learn how to find suppliers to source your chosen three products and how to calculate the price including all the costs associated with buying a product and selling it like shipping, Amazon fee, and others.
Also, you learn the criteria for choosing a supplier because if the right supplier is not chosen, that could break your business.
Module 3: Ordering Inventory & Creating Your Brand
In the previous two models, you learned how to choose your products and suppliers, Samples arrived. In this module, you learn how to order inventory and while waiting for it to arrive, you will learn how to build your brand, build your store, choose a name, choose a logo, and all that branding you have to do using ASM selecting criteria.
Module 4: Building Your Brand Assets
This is all about building your online presence like building your website, social media accounts, Mailing list, creating content, and things similar to that.
You also learn how to build your mailing list using Facebook and how to email them for free promotion of products you are selling.
Module 5: The Perfect Product Page
This module is so important. It is where you learn how to list your product on Amazon and make it a success through keyword research, attention-grabbing headlines and titles, choosing images, pricing the product, and writing product descriptions.
This module has a lot of value that is transferable to other types of online business.
Module 6: The Perfect Product Launch
Now, you have the product, your website is ready, and your product page is ready. It is time to make your business and your website live.
In this module, you will learn how to do all that and you also learn about the Amazon algorithm to rank on Amazon, get reviews, and get sales. Also, you get access to Amazing Selling Machine's internal tools to help you in the process and make things easier on you.
Module 7: Optimizing & Scaling With PPC
This module focuses on ads and Pay Per Click (PPC) advertising that is sponsored by Amazon. You learn the best strategy to do it to get more traffic which translates to more sales and more profit.
Advertising on Amazon is one key foundation in success with Amazon FBA and this module is a crucial one. You learn advertising, bidding, and what works
Module 8: Scaling Your Sales On Amazon
This module covers a wide variety of topics and they are all geared towards achieving the next level of sales and the next level as an Amazon FBA Seller. It is all about growing and coming up with new ideas and new products.
It also focuses on promoting your business to achieve more sales and make more money.
Module 9: Advanced Marketing & Traffic Strategies
This module can be considered a continuation of the previous one. It is all about growing with a focus on getting new ways of getting traffic. It goes to teach advertising outside Amazon, on platforms like Facebook, Instagram, and Google.
ASM team realizes that most people fail because they can't generate traffic to their offers, so this module focuses greatly on getting traffic.
What Else Do I Get With ASM?
Aside from the nine-lesson modules shown above, you also get the following valuable things
1. The ASM Mentor Program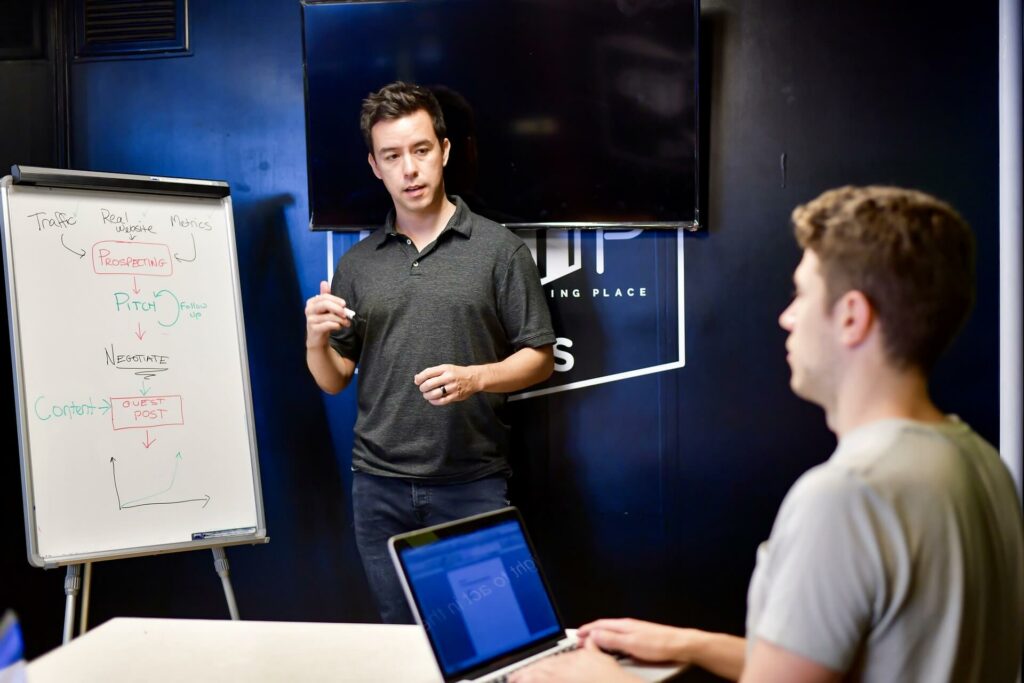 This part is an exceptional value. 5 years ago ASM team contacted people who did really good selling on Amazon to mentor students and 21 of them agree.
So this is a mentorship, if you have any questions as a student or a person who is still learning the process, these mentors are ready to help you and answer your questions. Your question is answered by the best of the best in the market
2. Private Resource Vault
As the name indicates, this area is for resources. For example, you can download a PDF copy of every lesson which can be helpful to use as a reference or to take notes while taking the lesson. Also, there are some templates you can download in this area.
Also, you can download tools and software which I will talk about below.
Amazing Selling Machine Tools
To b successful with Amazon FBA, you need some tools to help you run numbers, analyze the market, and do other stats. These tools are included with ASM 13 and here is a list of them.
You will have access to all these tools for a complete year, after that, if you want to continue using them, there will be a $50/month charge.
1. Product Opportunity Tool
This is a Chrome extension that shows you the following;
Sales number
Prices
Rank
History
This tool makes your decision easier and confident in selecting products to sell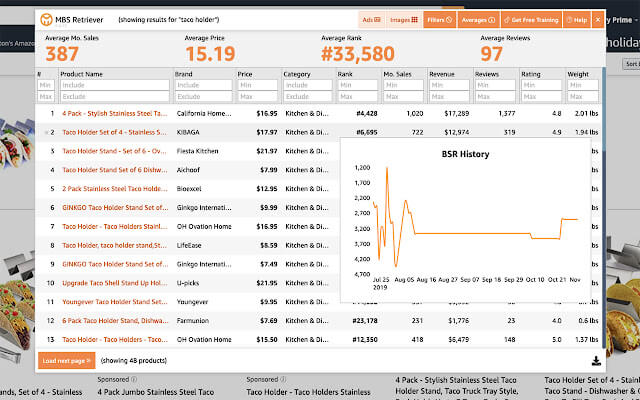 2. Product Analyzer
This tool is like a market analyzer. It performs several marketing tasks to give you recommendations about the best products to sell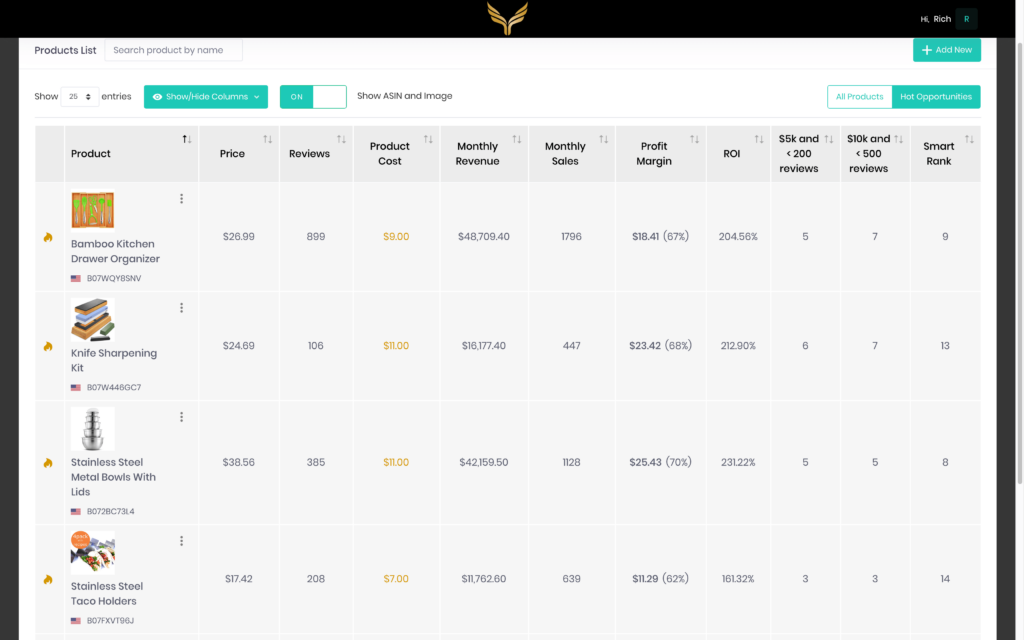 3. Keyword Tool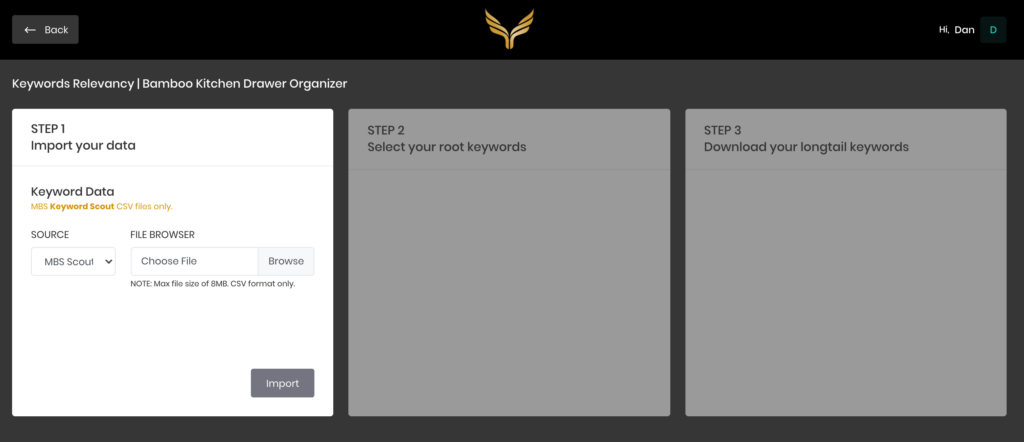 This is a keyword tool to see exactly what words people are searching on Amazon and use them to have the most exposure possible.
This is a time-saver and helps in getting the best ranking and most traffic to your offer.
4. Rapid Product Launch Tool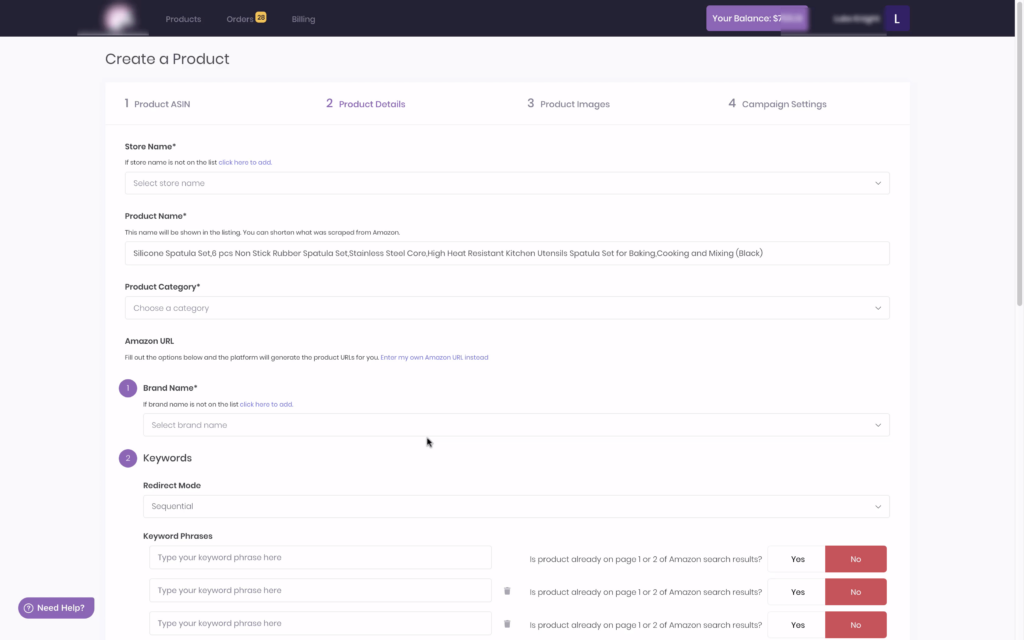 This tool is to access an unlimited buyers database when you launch your site and start selling. With this tool, you have an edge over any competitor who is not using this tool
Amazing Selling Machine Bonuses
Here are the bonuses you get with the purchase of ASM 13.
Also, I am giving away my own bonuses when you buy ASM13 through my link. See my bonuses at the bottom of the page.
BONUS 1: Product Evaluation $497 Value
ASM team will review your product choices and tell you if they are profitable or if you need to choose other products. This is based on their experience in the market and wants to make sure all their students are successful.
BONUS 2: Product Listing Review $497 Value
ASM team will review your product listing and see if it needs tweaks and any adjustments. This is mostly about copywriting. Copywriting includes the words, images, fonts, and colors you use.
BONUS 3 : 1:1 Launch Strategy Session $997 Value
When you are ready to launch your business, ASM team member will discuss with you all aspects of your business start to finish and becomes as a helping hand to you just before the launch.
BONUS 4: PPC Reveiw $497 Value
In 60 days, when you are up and running, ASM will review your Pay Per Click ads and see if there is room for improvement to make you the most profit possible.
BONUS 5: Brand Expansion Session $997 Value
Once you are up and running, the ASM team and Amazon expert will have a private session with you to see how you can expand your brand and add more products.
BONUS 6: Freedom Guarantee $15,000 Value
If you applied all the teachings of ASM and launched your products in the next 12 months, you will be eligible for the following;
Reimbursement of your ASM payments
Up to $5,000 for any unsold inventory
Up to $5,000 in ad spent
This makes it no risk for you because in the worst-case scenario, you get all your money back.
I am also giving valuable bonuses when you enroll in the Amazing selling machine through my affiliate link. Go to the bottom of this article to see the bonuses I am giving.
What I Like Most About Amazing Selling Machine
There are many things I like about the Amazing selling machine, but here, I am going to list the things I like the most.
Actionable Items – The first two modules are mostly theories and mindset. After that, most are actionable items that you can apply while learning. This gives a good hands-on experience that helps in learning the material in depth.
The Community – ASM has a huge community just like you and me, people who are trying to make it as Amazon FBA sellers. They are from different countries around the world and at different levels in terms of their business. The ASM community is a good platform to learn from one another, and a good platform to get motivated. If you have any questions all you have to do is ask the community and they all jump to answer your question and try to help you.
Experts – Each instructor and expert has a store on Amazon and made a substantial amount of money with Amazon FBA. You have access to these experts who practice what they preach.
What I Don't Like About Amazing Selling Machine
Amazing selling machine as it says in the name is an amazing training, however, nothing is perfect including ASM. Here are the things I don't like about the course;
Price – Surely $4,997 is not a small amount to throw on a course. Yes, I understand it is totally justified and worthy course, but still, 5K is not accessible for everyone.
Tools – I feel some of the tools are there just to increase the stack of bonuses and they are not that useful in the business.
Acceptance – The course is not open all year round. They don't accept students all the time. That is because it needs so many resources. To preserve the quality, they accept new students few times a year.
What's New In Amazing Selling Machine 13?

ASM Evolution (or ASM 13) has been updated and lets you leverage Amazon's capabilities. The first listings can actually be reviewed by an ASM mentoring team, selected personally by the Founders themselves. Your listing would be adjusted to optimize conversions to maximum rankings. The Automated Tool Suite is also enhanced with the latest ASM evolution of web training. The assessment of expert listings is a bonus in ASM 13. The team also released a complete automated solution package. You can view more information about ASM on its website
Is Amazing Selling Machine Right For Me?

This is definitely not for everyone. However it is the best course in the market in that matter, but it comes with its own challenges that you need to figure out.
To start, it is not cheap. So, you will be spending a big chunk of money so, you have to be sure this is what you want to do.
Next thing is, that it requires you to take action and do the work. The course is designed in order for you to learn and take action. ASM team gives you everything you need, and the community helps you to be successful, but at the end of the day, it is on you to take action and do the work.
If you are a person who is determined to be successful and do the work, this course is right for you.
Amazing Selling Machine Pricing
One time fee is $3,997
With a coupon code SAVE500 $3,497 (for a limited time)
6 Payment of $997
You will have a 30-day money-back guarantee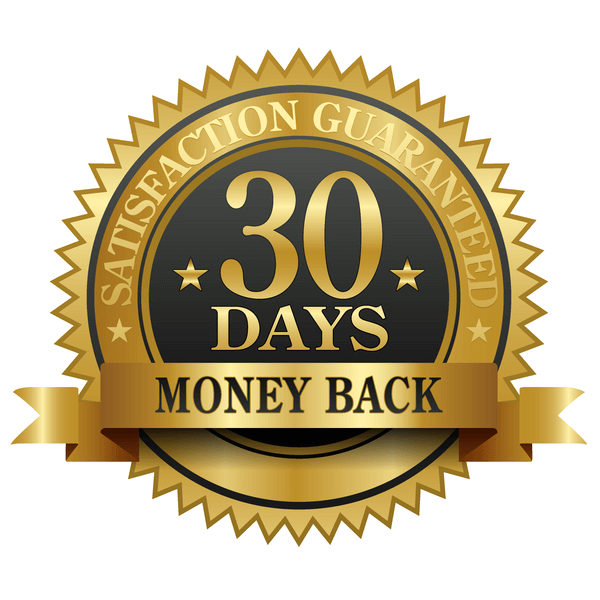 ASM Free Training
Is Amazing Selling Machine Worth The Price?
It depends on who you ask. If a platform that can help me make more sales is what I'm looking for then of course this powerful tool should be considered because like anything else there is pros and cons when utilizing these types of programs but overall they do have their benefits which include increased customer loyalty as well as generated potential clients for any business seeking them out online due to all those new leads coming through from social media sites such.
The amazing selling machine course is a powerful tool for becoming an Amazon FBA seller with clear guidance and clear steps to follow
Amazing Selling Machine Free Training
ASM has free training that is considered to be a mini-course of the whole ASM training. You can access the training here and click "Sign Me Up For The Free Training" as is shown in the picture below.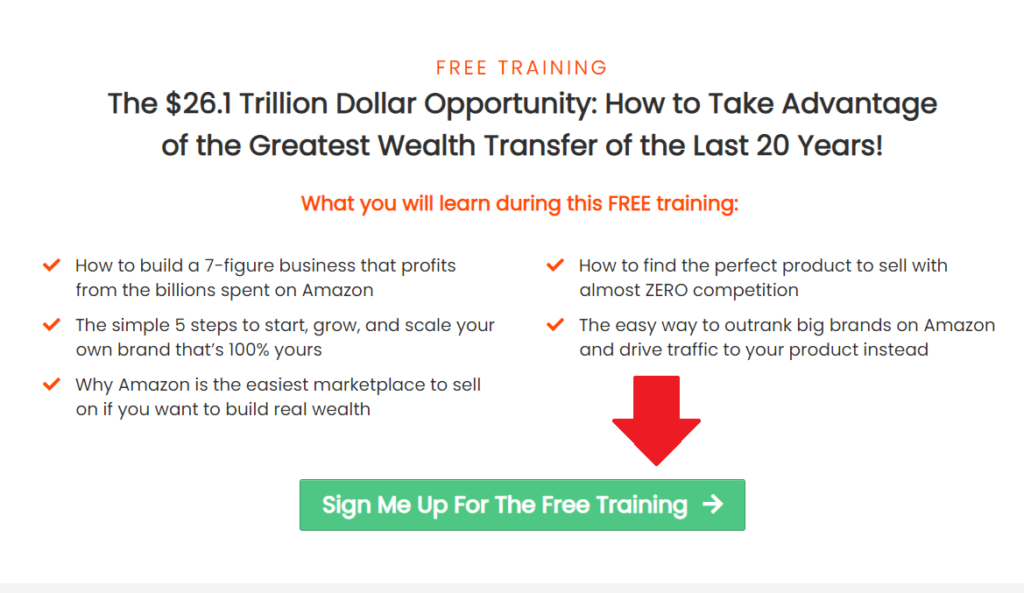 Why Should I Trust Amazing Selling Machine?
This is a good question, especially since the price of the course is not that cheap. So, another question that can be asked is, Is ASM legit?. The answer is, YES, you can trust ASM for four reasons;
You have a 30-day money-back guarantee with no questions asked. If you don't like the course for any reason, simply inform the Amazing selling machine team and you will get your money back in full.
You have 12 months guarantee if you decide you don't want to do this anymore, you get your money back and ASM will buy the business from you plus any ad-spent money.
ASM has been featured in the most prestigious business magazines like Forbes, Entrepreneur, Business Insider, and others. 
Amazing Selling Machine worked with big names in the business like Daymond John from shark tank, Sir Richard Branson, Robert Kiyosaki, and many more

Amazing Selling Machine Pros And Cons
| PROS | CONS |
| --- | --- |
| It works and a lot of students saw big success | Price is expensive, not everyone can afford |
| It is regularly updated to reflect what is working | It opens a couple of times a year for new students |
| You have 12 months to try and you can get your money back if it didn't work for you | |
| It is a complete source of courses, community, and tools | |
Amazing Selling Machine Vs Competition
ASM is not the only training that exists in the market, but there are a few products, and I am going to compare these products vs ASM in different categories like price, experience, value, …etc.
Amazing Selling Machine Vs Marketplace Superheroes
Price – This is the obvious and easy comparison to do. ASM costs $3,997 and Marketplace Superheroes cost $997 Winner – Marketplace Superheroes
Experience – ASM is more engaging and students love the whole experience with it. However, both courses teach up-to-date methods. Winner – ASM
ROI – However ASM costs much more than Marketplace Superheroes, and the return on investment with ASM is much higher. Winner – ASM
Tools – Both courses provide you with the tools you need to carry on business, but the tools provided by ASM go on monthly payment after 12 months Winner – Marketplace Superheroes
Branding – MPSH focuses on selling different products in different niches to make 6 figure income. ASM focuses on building a brand and producing an e-commerce brand to make 7 figures income. Winner – ASM
Community – Facebook community is one of the factors that contribute to success because all members are those who are in the same boat that learns from one another. MPSH's Facebook community is not as active as ASM's community. Winner – ASM
In conclusion, both are good courses, but when they are compared to one another, ASM is a winner for the factors I mentioned above. At the end of the day, it depends on what factor is the most important deciding factor to you.
Amazing Selling Machine Vs Proven Amazon Course
Price – When it comes to price, Proven Amazon Course wins. It costs $29/m or $499 one-time payment. Where ASM costs $3,997 one-time payment. Winner – PAC
Updates – PAC is not frequently updated as ASM which results in some methods taught by PAC being outdated and don't reflect what is working at the moment. Winner – ASM
Experience – Some of the training with PAC can be overwhelming and include PowerPoint-style videos that tell you how to do things instead of showing you how to do them. Winner – ASM
Coaching – There are some students who complained that coaching service was offered as an upsell instead of being part of PAC – Winner – ASM
In conclusion, ASM wins against the Proven Amazon course for the reasons I mentioned above. When it comes to any online business, being up to date is a vital factor to be successful because things are changing at a fast pace. PAC is missing that factor.
Amazing Selling Machine Vs Private Label Masters
Price – PLM costs $5,000 or $3,500 if the course is bought on a call. ASM costs 3,997 and there is always a discount provided. Winner – ASM
Refund Policy – PLM doesn't have a clear refund policy. This is not super good, especially when spending a chunk of $5K. ASM has a clear refund policy with a 30-day money-back guarantee and a 12-month buy-back offer. Winner – ASM
Reputation – ASM has a good reputation. That can be seen with a simple Google search. PLM doesn't have that good reputation. In fact, many people say it is a scam, but I can't confirm that since I have not taken the course. Winner – ASM
In conclusion, ASM wins against Private Laber Masters. PLM is missing clarity and trust even from people who took the course. $5,000 is not cheap to spend on something that is not clear.
In conclusion, Yes, ASM is a bit more expensive than some of the other similar training in the market, but what makes ASM stand out and unique is the following;
They have a track record of students who took the training and have good things to say about ASM. There are also students who made a lot of money as Amazon FBA sellers after taking the training.
The training is high quality, well-designed, and easy to go through no matter what level you are and no matter what kind of experience you have.
The instructors are Amazon FBA sellers. That means they put their money where their mouth is. They know what they are talking about and they are the best people in the market when it comes to Amazon FBA.
ASM has been around for a decade since 2012. It is well respected by other businesses and has many testimonials from other entrepreneurs.
It focuses on branding and making its students e-commerce leaders rather than just making money.
Amazing Selling Machine Testimonials
You will find many ASM testimonials by students who took the training and saw results. Some made a lot of money, and some didn't make any, but the common thing is, that they are all happy with the course. There are also many amazing selling machine reviews on the internet that the vast majority of them recommend it. Let's see some of these testimonials. 
"Going on vacation out of the country twice a year is not something I need to think twice about now… People still cannot believe what I was able to accomplish in such a short period of time, totally on the side, with just a few hours to spare"
Ana Silva
"The Holiday season was excellent for me even though I was having health issues and had to be hospitalized. I was still able to generate $50,000 in sales in December while working 1-2 hours a week at most"
Arpi Agoyan
"The past week was incredible… We even raised the price by a dollar. We sold 250 units of our second inventory order just like that! I feel like we cracked the code to success here, and if we could do it, so can everyone else."
Criticism Against ASM
One of the criticisms I see against Amazing selling machine is about the money-back guarantee which is 30 days. People say all the training included in ASM is general and the good stuff doesn't start until week five of the course. By that time, the money-back guarantee period is over and you can't get it back.
In my opinion, while that is true, there are two things to keep in mind.
All that general training is necessary to go through the course and people need to understand the general concepts before diving into advanced techniques. So all that general teaching is an important factor to be successful with the rest of the training.
Another thing is, even if the 30-day money-back guarantee period is over, with ASM you still have the 12-month buy-back guarantee. That means, after 12 months, if you implemented all the techniques taught with ASM and you didn't like it for any reason, ASM will buy back your store for 100% of the money you paid, with some extra if you were running ads.
Amazing Selling Machine Products
Amazing Selling Machine has many products some are free and some paid. Here is a shortlist you can take advantage of.
ASM Affiliate Program
However, this Amazing Selling Machine review is not about affiliate marketing, but I want to show you other avenues where you can make money with ASM. If you are an affiliate marketer, ASM can be exciting with its affiliate program. I like it for two reasons
It offers a big commission percentage
The product is well-known worldwide, so you won't have issues promoting it.
The only thing is, they don't accept everyone who applies. I don't know what is the criteria they are looking for, but I applied a few months ago and I was not accepted, I applied again a few weeks ago and I was in
Amazon FBA Vs Affiliate Marketing On Amazon
There are a lot of people who are confused between Amazon FBA and Amazon affiliate marketing business on Amazon. There is a big difference.
Amazon FBA is selling products on Amazon and that is the topic of this article, but affiliate marketing on Amazon is promoting other people's products for a commission. I have a different article on that.
What Is A Private Label?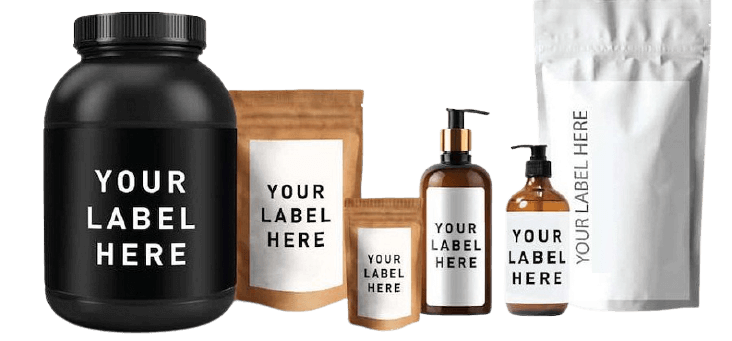 Private label is the core teaching of ASM and it simply means finding a supplier that sells unbranded products and putting your own Logo and name on that product to make it your own.
The only problem with this method is, that almost everyone is doing it today, and become extremely competitive in the market. What you have to do is, find unique products or offer a bundle that contains several products. If this is done right, you can see significant success.
Final Thought
Amazing Selling Machine is one of the most popular courses on Amazon FBA, it is also one of the most expensive. However, seeing what they have to offer, and seeing results from its students, is well worth it if that is the thing you want to do for a business.
To taste the water, you can take their free training and see if it is for you. Even if you purchased the training, you have a 30-day money-back guarantee and a 12-month buy-back offer on the table.
If you are looking for a course that teaches you how to become an expert Amazon seller, Amazing Selling Machine is the most comprehensive and up-to-date training course on selling on Amazon. Taught by successful FBA sellers, ASM will teach you how to find products with high-profit margins, sell them successfully with great marketing strategies, ship your items properly so they arrive in perfect condition at customers' doorsteps, and much more!
I hope in this Amazing Selling Machine Review, I gave a complete picture of it and helped you to make an informed decision.
ASM Free Training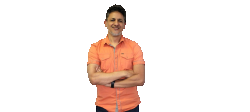 Latest posts by Nabil Al-Baidhani
(see all)