Amazon Affiliate Marketing is a business model where Amazon.com (AMZN) participates in a marketing relationship with a merchant. When a customer clicks on an Amazon link to purchase something, Amazon may earn an affiliate commission.
Affiliate marketing for beginners can be overwhelming to pick a niche or category and create a website. The information on the internet can be overwhelming as well. This post will cover the basics of picking a niche, finding affiliate links, and creating your site to sell products on Amazon.
But what are the actual mistakes people make? It's hard to tell because there are so many affiliate marketing courses out there and so much advice, that it's hard to sort the good from the bad. And the truth is that affiliate marketing is one of the best ways to make money online today…if you do it right.
What Is Affiliate Marketing?

Affiliate marketing is a way to make money on the internet by promoting products. Now I know there's a lot of confusion around this subject. You might think affiliate marketing is just another form of paid advertising or just another form of selling other people's stuff. But it's not: affiliate marketing is a business in itself that can bring you steady income for years as long as you're committed to promoting other marketers' products every chance you get.
What Is Affiliate Marketing With Amazon?
Amazon is a place (Website) where you find products like household, gardening, clothing, office, babies, and every product you can imagine.
The idea is that you recommend products on your website for sale on Amazon. Then, when your visitors click the link and buy the product, you will earn a small commission without doing any of the work yourself. You simply have to set up a website (called an affiliate site) and then place links to the products on Amazon. When visitors buy those products through your links, you earn a commission of 4-8% of every sale.
The Amazon affiliate program is one of the most popular affiliate programs out there. It's very well respected, and many marketers have built successful businesses around it.
So why do people make mistakes?
For one, they give up too quickly. They start promoting affiliate products on their site, get no sales, and then quit before they really get started. Or they spend months promoting products that don't convert well and then give up totally. Others get lost in all of the advice out there and don't even start in the first place!
Steps For Making Money With Amazon Affiliate Marketing On Amazon
To start making money with affiliate marketing, with Amazon here are four easy steps:
1. Find a niche and create your website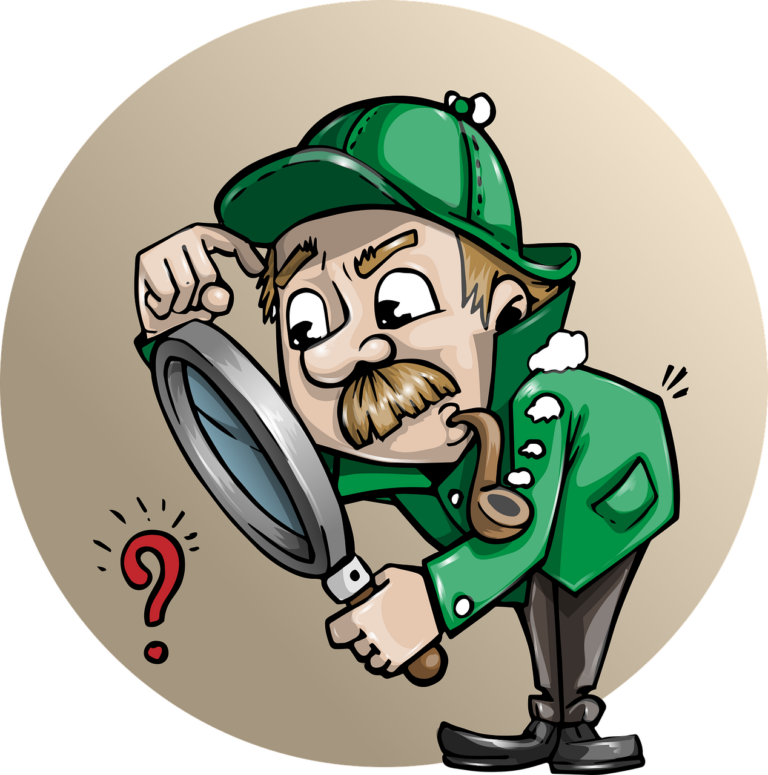 The first thing you have to do is find a product that you think your visitors might want to buy. Then, research which affiliate program will give you the highest commission.
Amazon wants products that sell, so they pay out commissions at a rate of 4-8% of every sale. They also want products that are likely to sell, so they pay higher commissions in the first month than they do during the second month and on into the third month. If you sell a product that is too expensive, Amazon has strict limits on how much money a merchant can earn.
So you have to find something that people might want to buy but is not so expensive that it isn't worth promoting. The most important thing to remember about affiliate marketing on Amazon is that it's not like selling someone else's products. You're recommending one of your own products. It has to be something the market wants or people won't buy it.
2. Find products to promote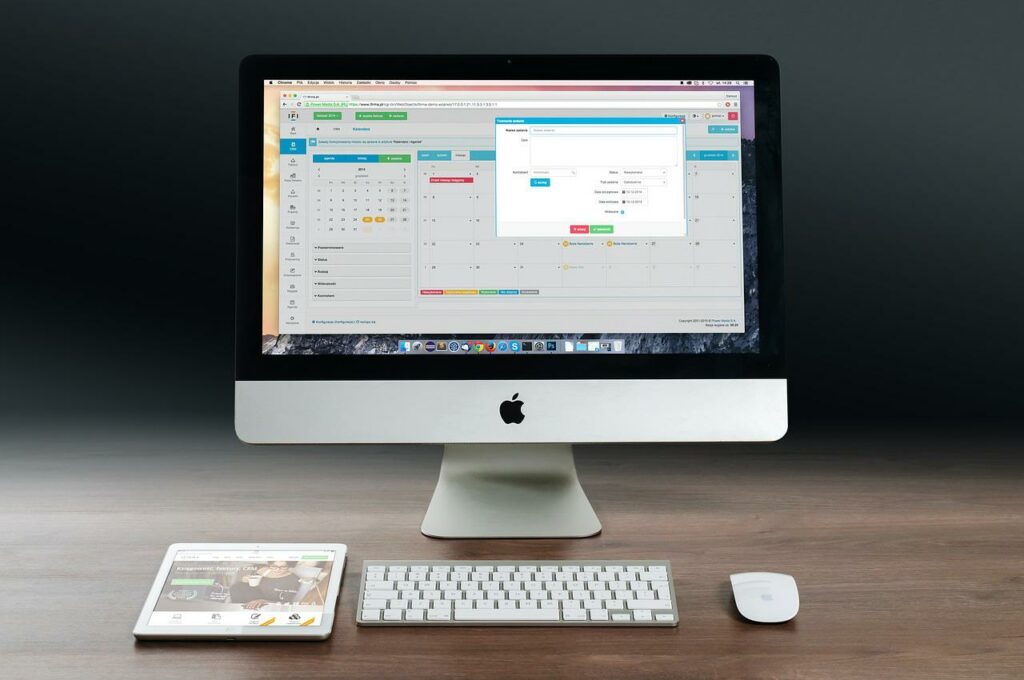 There are two ways to do this:
Pick a niche or category and research affiliate programs (it's usually easier to decide on a niche first and then find products to sell within that niche).
Go straight to Amazon and look for products that you like, plus they might be selling well. Products can be broken down into two categories: physical products or digital products.
Physical Products: are normally single items that you can hold in your hand like books, t-shirts, shoes, jewelry, etc. The advantage is that this is what you see on Amazon. Physical products are also normally sold at a small cost of $50 or less, so it's simple to get your commissions up to 4% quickly.
Digital Products are normally information products, such as ebooks and courses. They're not really products you can hold in your hand (although they can be like pdf files) and they sell at higher prices, so it takes longer to get up to 4% commission on every sale. But digital products are more likely to sell.
To do the research for either of these, start looking in your niche for products that you think your audience might like. But don't just rely on what's already out there. Remember that new ideas are always the best thing out there! Be creative and think of ways to improve on things people already love to buy (ebooks, course materials, etc).
3. Create links to those products
The next step is to set up links to your products on Amazon. The easiest way to do this is through an Amazon affiliate link. But it's not just about choosing the right affiliate program for your product. You also want a good link and one that you won't get messed with too much by Amazon and other sellers. The reason for this is giving away your commissions isn't fair to the visitors you send and the ones who visited through your link!
So here are some things you want from links:
A really good link title. The first thing that people will see when they click on your link should be something that's interesting to them. The title of your Amazon affiliate link is where they will see this so this is important!
A good text that explains what the product is, why it's good and how the person can get it. Again, this is going to be for their first impression of what you have to sell and why it'll be useful for them!
The link should be to the 'buy page'. When people come across your link, the first thing they will do is go to Amazon. This will take them to the buy page which is under the product name. If you put the products on a different page than the buy page, it makes it look like this is all one big sales pitch and tricks people into buying something.
People will want to know what's included in your affiliate commission. This is important so they don't buy the product, realize that they didn't get something they thought they were getting, and then leave bad reviews on Amazon.
4. Make sure you are ranked high in Google for your products
To make the most money with Amazon affiliate commissions, you need to rank for that particular product in Google. People need to be able to find you, read your content, and actually want to buy your product. This is why:
a) When people search for a product or the brand of a product, the number one result is normally the buy site. So that's what people will go to. If you're not on the top, then your link won't be clicked.
b) You need to be on the first page for the particular product (not just the brand) so people can see you're talking about Amazon or another affiliate program and that it isn't a common word or phrase. This will also help increase your rankings on Google.
c) You need to be highly ranked in Amazon's internal search engine. The reason for this is that it's going to make people more likely to buy because of the trust. If you have a really good ranking Amazon is going to show that on the product page, so if people see your link higher than other links, they are more likely to just click on yours.
d) You want a lot of visitors. The more visitors you get the more profit you're going to make off of each visitor from your link. This is why it's important to rank high on Google and get visitors to your site.
5. Choose where you put ads
Choosing the right place to promote your products is hugely important. It can be hard to find where people searching for the product are. But you need to make sure you have a high ranking on Google, so Amazon can show up on top of that search when someone searches for the brand or product. So if you advertise on places that don't make a strong showing on Google, Amazon isn't going to rank high for your products (and probably not spend much money advertising them).
Keep in mind that there are different search engines that people use for different items. Your goal is to get above all of these search engines, so you can rank high on Google. If you don't know how to do this, try YouTube! They have a lot of good tutorials on various things like:
Put on other sites. If you're doing Amazon affiliate marketing, you should already know that Amazon is the place to promote products that are already on their platform or ones that they sell directly. You should also know that Amazon has other sites where they sell products or products that aren't on their main site (such as food and baby items). These are called 'affiliate sites'. You can promote products on these sites as well.
Not every site is a good place to put adverts on. In fact, it's a pain to try and make money by putting ads on every site that you can think of. The goal should be to find the most converting affiliate sites out there so you can get traffic from a lot of places with just a few ads!
6. Getting traffic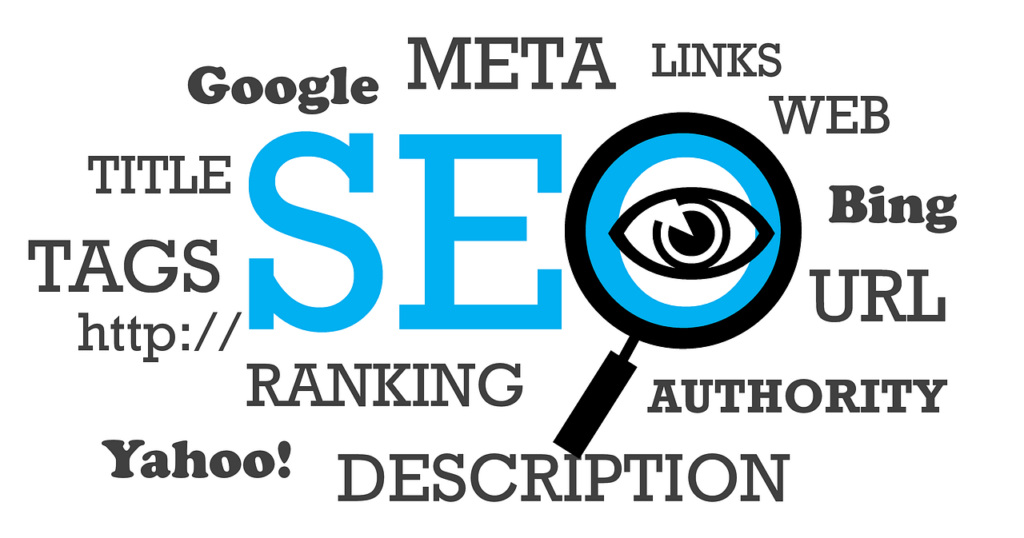 You need a lot of traffic so you can make the most money with affiliate marketing on Amazon. You can do this through social media, email, SEO, and a lot of other different ways. It all depends on your niche and what people on your website are interested in. Getting traffic should be one of the first things you do when you get started with affiliate marketing!
How Does Amazon Affiliate Program work?
Many websites use Amazon Affiliate programs that the sites and Amazon make money from. People are encouraged to click on the links in blogs, forums, social media posts, and more to purchase items through an affiliate link. The person doing the clicking is usually given a percentage of a sale made through an affiliate link so they can promote products without having to spend their own money on advertising/marketing/publicity.
The blogger is able to promote other people's products without building up inventory or marketing costs. Below are the basic steps when getting started with an Amazon affiliate website:
1. Sign up
The first step is to sign up. This is absolutely free. They may ask you to complete a survey asking you specific questions. They also monitor their affiliate program to prevent fraud and illegal activities.
To sign up, go to the bottom of the Amazon website and click on "Become an Affiliate" then follow the instruction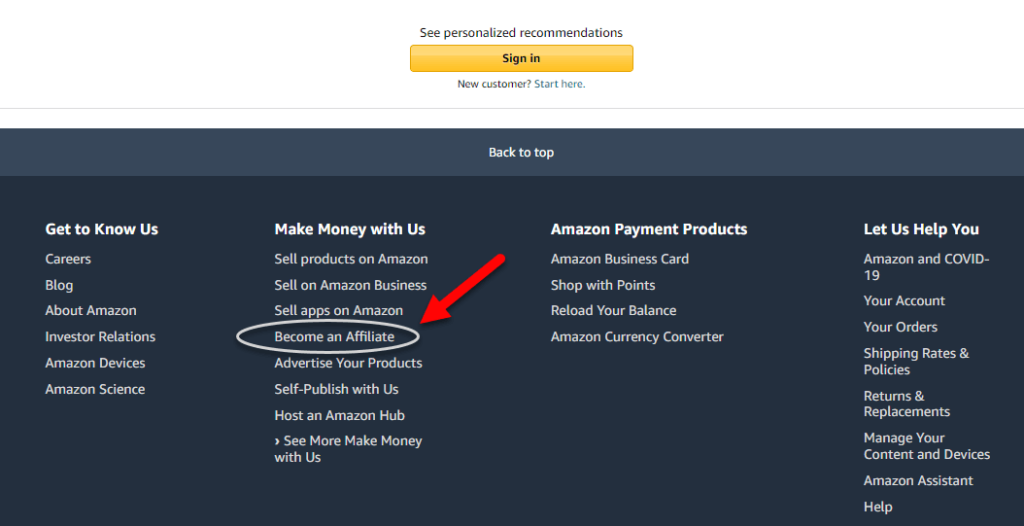 2. Get approved by Amazon
You will be notified if your account status is changed. The best way to ensure that you are approved is to sign up for the email newsletter. This is absolutely free and this way you can learn what products are most popular and just how much money you can make from an Amazon Affiliate program.
3. Connect your blog/website
To connect you must have a website and then you need to enter some information about your site. The Amazon Affiliate program will ask for your URL and how long you have been using your website. It is very important that you keep the links on your site active. If you disable any link at any time, your account will be terminated.
4. Create an Amazon Affiliates Account
The final step before getting started is creating a separate account with Amazon Associates. This is necessary because you need to have a separate bank account for affiliate commissions. Otherwise, Amazon will not pay you directly and will ask that you deposit the money into their account.
Once you complete this step, it's time to promote products. The basic things needed to do this are:
a) Add links in your content
You should always include the affiliate link in your content so people can visit your site and purchase a product from an Amazon Affiliate program. You should include the link as you write. For example, if you are talking about radio and they make a model that fits with your car, then it would be smart to include the link to Amazon in your text.
b) Investigate other people's products
You don't have to limit yourself to writing on products you already have in your inventory. In fact, this is one of the best ways to get started because it will help you learn what products are in demand from your website as well as others. By looking at what other people are doing, you can see where your business is going and will also learn where you can save money.
This will save you money because you don't have to pay for shipping and handling or any other costs. You only need to set a certain amount of money and if you make the sale, then Amazon will give you the remaining amount for free. This free shipping is only good for one year from when it was acquired.
5. Promote your product
This is the part you really like because you are creating content to help other people. When writing, put in common words and phrases that people might use when searching for what they need. Make sure to include a link section at the end of your post so they can visit your website and purchase a product. You should also include backlinks in all of your work so that more people know about your website and can read more of the content on it.
Most affiliate websites will have a link to sign up for the service in their description and you can use this to create your product. The opportunity is also available so you can post all of your work on other sites, but remember that you need an Amazon Affiliate account before doing this.
6. Promote your products with social media and other websites
These are great methods to promote what you are selling because they generate traffic to your website. The process of using social media is to create a Facebook and Twitter account with your company name and then use that to promote the links. You should be very careful not to spam people because that will make you look desperate and people do not like doing business with desperate companies.
7. Manage your Amazon accounts
It is often overlooked, but managing your Amazon account can be a fairly profitable use of your time. When you have more than one product, then do not forget to add the product to your cart. When reviewing which products to sell, then try and select those that have both a high-profit margin as well as low price tags. Unless you are a big enough company that people will buy anything regardless of price, then start with these in mind.
The Amazon Affiliate program is best for beginners because it allows you to do very little work, but still, collect money from other businesses and consumers.
How Does Amazon Pay Affiliates?
There are 3 ways Amazon pays affiliates. They are:
1. Direct deposit
This is a very popular method of payment because it's easy and fast. When an order is completed, Amazon will deposit the commissions into your account.
When you receive a direct deposit, then you will see a credit to your account or debit to your bank account in as little as one business day. If you have any questions about this, just call them directly and they will give you any information that you need. Most of their representatives speak very good English and are easy to talk to.
2. Gift cards
This is the second most popular payment method because it can be used to purchase anything from Amazon. You only need to log into your account and go to the gift card purchase page and pick out what you want and how much you want to spend. Then Amazon will send you physical or digital gift cards for the amount you spend.
Most of the time it takes about five days for the cards to arrive at your home, but if you live outside of the US, then it will take longer than that. When Amazon sends you the gift card, they will also notify you by email.
3. Check
This is the third payment method because it is not very often used, but can be very helpful if you do not want to deal with another payment method. Once you receive a check, then you need to deposit it in your bank account and wait for the money to arrive. The total amount of Amazon's payments depends upon how much money you receive.
The time it takes for the money to come out of your bank account depends on your bank and the specific check you receive. The best way to make sure you are paid correctly is to keep track of how many orders have been made, so you know how much you have earned.
How Much Can You Make With Amazon Affiliates?
The amount of money that you will make with this program is based on what type of content you are promoting. If you are selling products like books, then the commissions will be very small, but they can be anything from $100-$500 per sale. If you are selling a new product, then you can expect to make anywhere from $50-$10,000 each month.
The amount of money that you make will also depend on how many people visit your website. You can expect to earn $200-$300 in the weeks following a product launch if the company or promotion is successful. This income will last for months as long as there is an ongoing demand for your product and it is not out of date.
How Much Commission Does Amazon Pay?
The commission depends on the product and every niche or market has a different commission percentage.
The commission is anywhere between 1 to 20%
That might not be much, but remember Amazon is the most trusted e-commerce store and you won't have a problem selling on it.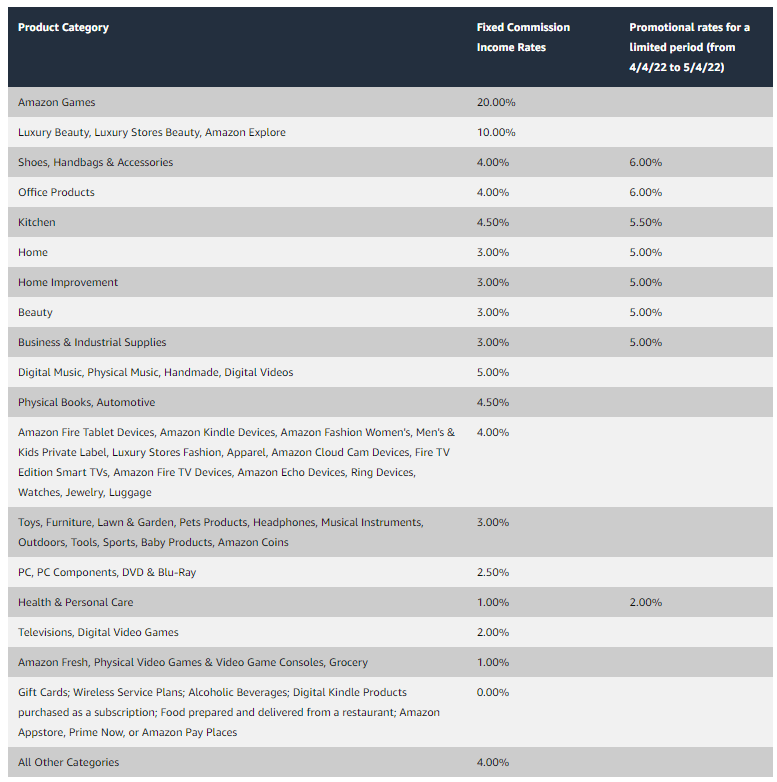 You can be successful once you understand how this program works. If you are promoting a product to your audience, then the money that is made by Amazon will be passed on to you. The better the product is, the more money will be made and that means more for you. When promoting a sale, then make sure that it lasts as long as possible so more people can buy it.

Is The Amazon Affiliate Program Safe?
There is no doubt that working with the Amazon Affiliate program will attract scammers and spammers. However, when you start to do it and make a little money, then they will leave you alone. Once they find out that you are making money, then they will come back and try to trick you into writing reviews for their products in exchange for a great deal of money.
When it comes to the Amazon Affiliate program online scam, there are three main areas of concern. The first is that scammers might try to get your personal information or identity so they can use it for other fraudulent activities. The second is that they might try to get you to sign up for their products as an affiliate, but then they will not pay you. The third is that they might try to trick you into giving them a product that is worth more than the amount of money they have offered to pay you. They will ask for a refund and then get your personal information, use it against you and then never pay you. This can be a very serious issue, but when you are doing something legal and everyone is watching, then it is not as much of an issue.
One of the biggest things to keep in mind when you are working with the Amazon affiliate program online scam is that security comes first. When you get started, then you need to make sure that your computer is protected all the time. This means that your computer needs virus protection and a good firewall because all of this slows down hackers and allows you to have some peace of mind. Another great way to prevent hacking is by changing your password on a regular basis and never leaving your computer unattended.
Another important thing is to not give out any personal information while you are signed in and working with the Amazon Affiliate program. This includes your bank account number and social security details, among others. If you do not want to give out this information, then you will have to give them another way of getting paid, such as a gift card or check.
Recording your income with the Amazon Affiliate program online scam is essential to keep yourself safe. You should make sure that you get everything in writing, so when things start going wrong, then you can take legal action. The best thing to do when it comes to dealing with this problem is to record everything that happens and then take legal action.
When Do You Apply For The Amazon Affiliate Program?
Amazon Affiliate program has no time of entry. So, you don't have to sign up with an application form before starting to earn money. You can start right away and create your own account. However, you need to have a bank account for payment and a Virtual Private Server for privacy protection.
What Are The Amazon Affiliate Program Requirements?
The Amazon affiliate program doesn't have entrance requirements. Anyone can sign up for an Amazon Affiliate account and start making money with it. However, you will need to have some of the following:
A bank account for payment.
A good security program.
A Virtual Private Server for privacy protection.
WHAT ARE THE AMAZON AFFILIATE PROGRAM BENEFITS?
Free to join:
There is no cost to sign up and set up your Amazon affiliate account. The only cost you will incur is if you want to enroll in the Pro Plan on the site, which gives you additional tools and access to more products from Amazon's catalog.
Pro Plan:
Affiliate Pro Plan has many added benefits that you as an Amazon Affiliate can utilize. These include the following:
Amazon Widgets:
You can install and use widgets on your site to promote higher commissions. As an Amazon Affiliate, you will get the highest commission rate when someone clicks the link that you created for your widget. Widgets are special graphics that are able to be placed on your site and will encourage visitors to click through them, resulting in a sale. They are simple to use and promote, giving you access to higher commissions and more sales.
Mobile Site:
Life is on the move these days and people are constantly looking for ways to make the most of their time. With Amazon's Mobile Site, you can now promote your choices while they're on the go, using their phones or tablets to shop. This makes it simple for them to find what they need at a moment's notice without ever leaving their screen.
Amazon Affiliate Program Pros And Cons
Pros:
Easy to join and that can be done in a few minutes.
Amazon is trusted worldwide and affiliates won't have difficulty promoting products on Amazon
Once you refer a potential buyer, you get a commission on everything the buyer buys, not only on the product you are promoting.
Amazon has a wide variety of products in different niches
Cons:
You have to make at least three qualifying sales every three months to keep your affiliation status active.
Amazon has strict rules about using their images, prices, and the work you use
Commission percentage is low compared to other affiliate programs
The Amazon Associates Program is a great way to make a profit and you can see that with little effort. When you are ready to promote the program, then the best thing you can do is to use the tips above and go forth. Remember that the longer your sales period, then the better your income will be. Refrain from posting different links on other sites unless they are related in some way. The main purpose is to drive traffic to your site, but also to bring new people into the world of affiliate marketing.
It is important to know the difference between the Amazon affiliate program and Amazon FBA.
An affiliate program is promoting other people's products through your affiliate link, while Amazon FBA is selling your own products on Amazon.
You can also take a look at a list of affiliate programs you can join and promote.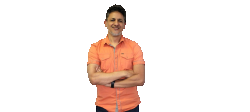 Latest posts by Nabil Al-Baidhani
(see all)