How To Start Affiliate Marketing For Beginners 2022
This blog post should answer all questions like Affiliate Marketing for beginners, How to start Affiliate Marketing, what is affiliate marketing, and how it works.
How to start affiliate marketing for beginners is a question that has been asked a lot all over the internet. I am assuming here that you know what affiliate marketing is, if nor, simply put, it is selling someone else's product for a commission.
Today, this form of business can be done online, in the comfort of your home, can work anytime anywhere, as long as you have a PC/laptop and an internet connection. This doesn't cost you anything to start, you can learn all about it for free. You don't need to go to school to learn, you don't have to spend money on knowledge.
here, Let's see what are the steps and what is the process in starting affiliate marketing so when you start, you have the right foundation to help you make money with this business.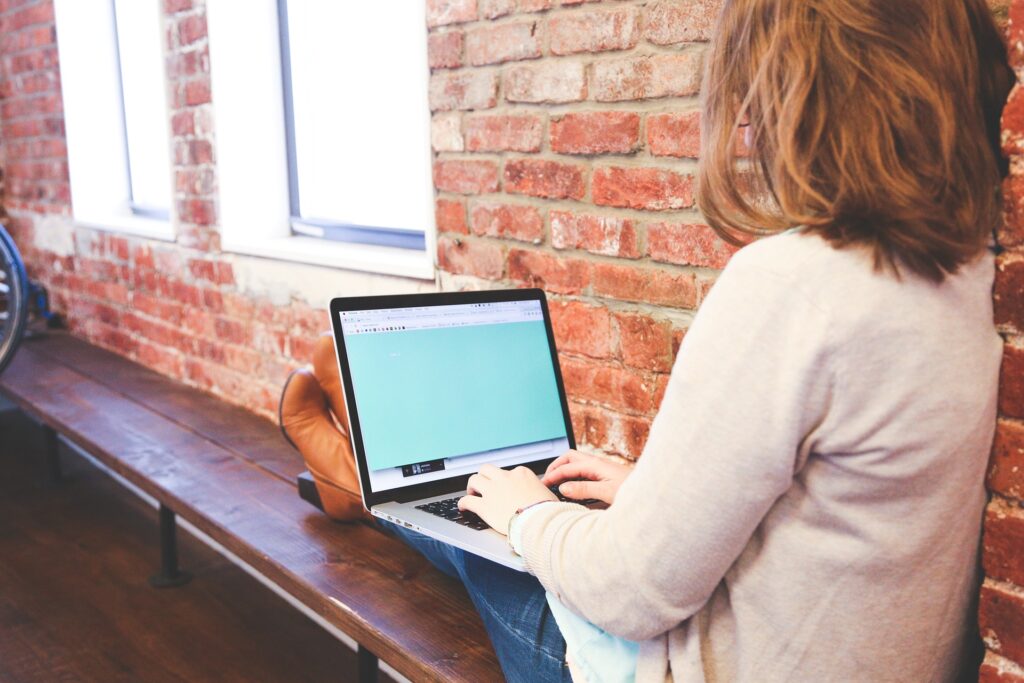 5 Steps involved in affiliate marketing
Affiliate Marketing is not totally effortless, but it is a great way to earn residual income with an investment of time. There are 5 steps from which you can start affiliate marketing.
1. Select the right niche
This is the most important part of the whole process and I will tell you why.
When choosing a niche, you don't just choose what you love and enjoy, because that factor alone doesn't make you money. Remember, as an affiliate marketer, your number 1 goal is to make money. So when choosing a niche, you have to consider the following: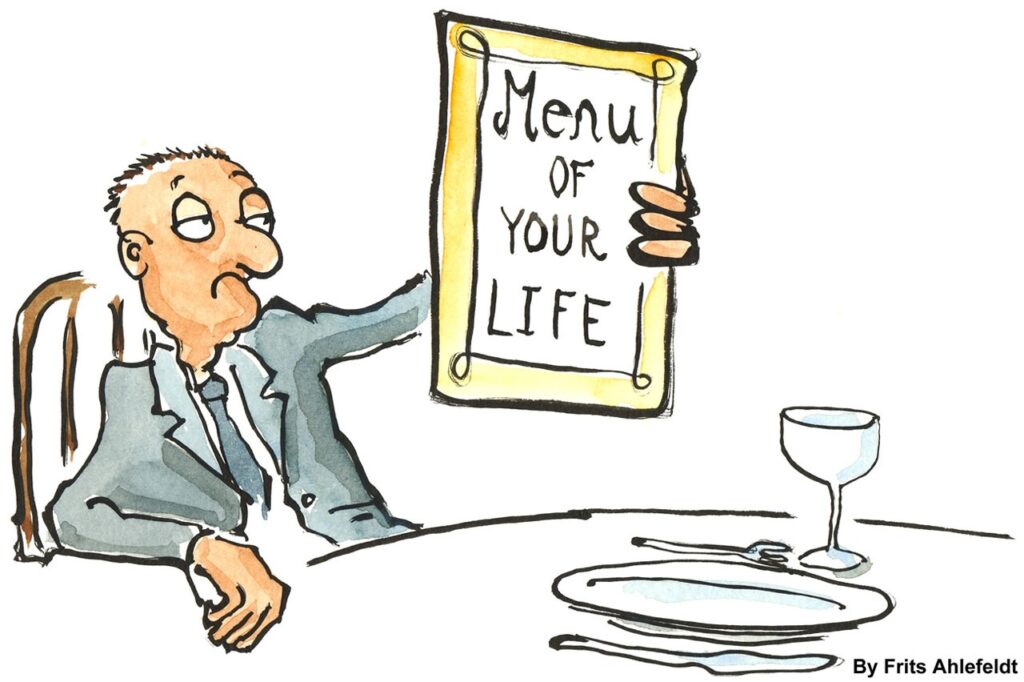 Passion – You have to be passionate or at least know about the niche you are choosing. Imagine if you are writing a blog, or recording videos, that means you do that process a lot in order for you to have an authority blog, site, channel,….etc. If you are not passionate about the topic and enjoy talking about it, you will eventually get burned out and bored, then you will give up.
Passionate Audience – Also the niche you are choosing must have a passionate audience who buy products and make you money. Otherwise, you can still do it, but you won't be making money.
Salable Record – The niche must-have products that you can promote an affiliate and make money.
2. JOIN AN AFFILIATE PROGRAM
The fact is, there is no shortage of affiliate programs that you can promote. When choosing an affiliate program, consider the following factors:
Quality – The quality of the product you are promoting must be high if you want to establish a long-term business, otherwise, customers won't come back to your website again.
Support – The company that you are affiliated with must have great support to their affiliates and they can give all the help that is needed.
Believe in the product – You must believe in the product you are promoting and be honest about it otherwise, you won't be successful. Remember, Help people and money will follow. You must try to answer the question that people have, you must try to solve their problems, look at your customers like humans and not as a source of income.
BEST AFFILIATE PROGRAMS TO JOIN
Here are some of the best affiliate programs to join as a new affiliate…… But there are a lot more that are not in this list
Amazon Affiliate Program – While Amazon doesn't provide great affiliate support and its commission is not that high, but it is a very good program to join because everyone on earth knows Amazon and no one hesitates to buy from them. Remember, your job is not to sell, your job is only to recommend and get potential customers to Amazon's website and let them do the selling part. So with Amazon, there is a top sales team and a huge trust.
Clickfunnels – It is online software that is used to make Landing pages, Sales funnels, and squeeze pages in minutes. Is it a marketing software made by marketers for marketers? They provide you with everything you need to promote their products. They provide all the tools like Images, banners, training, email swipes, and a great support team.
Clickbank – This is a website where you can promote mostly digital products. They have a great commission and all the tools you need in your business. However, you should be careful when using their email swipes, you should modify it to fit your audience and your personality.
3. START A WEBSITE OR A CHANNEL
After you chose a niche, it is time to make a platform to get your point across and make money. There are many ways to go about this but the most two methods are, Making a blog website or making a Youtube channel or both.
Youtube Channel – This is a 100% free method. Just make videos review of products and put a link in the description below the video where they can buy the product. Youtube is the best way of free traffic but it is not for everybody because they are a lot of people who are camera shy and they can't make videos showing their faces. For, We Have This product to help them make stunning videos in seconds without showing their faces. Watch below on a tutorial on how to make Youtube channel
2. A Blog Website – Starting a blog website using word press is an easy task that you can do in 2 hours by watching youtube tutorial videos. Watch the video below.
So what you do on this blog site, is write a lot about things you are promoting and put your affiliate links where people can buy that product or service. Making a blog website costs less than $50/year for hosting and domain.
4. COLLECT EMAILS
What do you see? You see an offer which is 14 days trial, you see a video explaining what it is I am offering, you see a form for you to put your email address and get the offer. and the offer can be anything like an e-book, checklist,….etc. which is given to you by the company that you are affiliated with because they make money when you make money. So they give you everything possible and all the tools for you to be successful.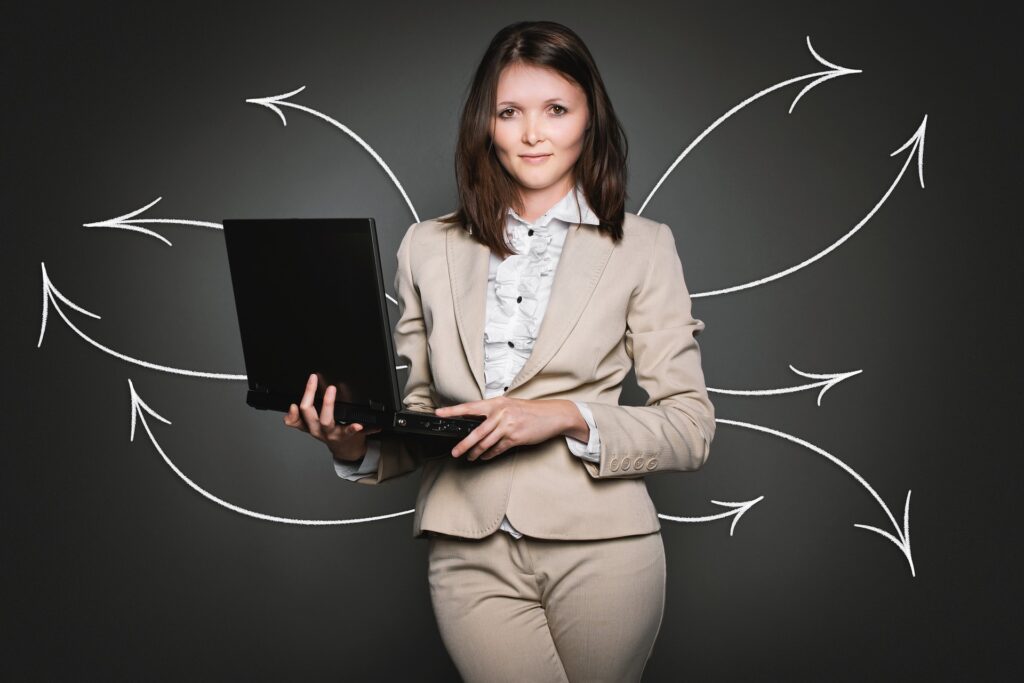 But, why do you need to collect emails?
That is because people usually don't buy something the first time, especially from someone they don't know just like you an affiliate. They need some time and reminders. So when you get their email, you can keep reminding them and also in the future offer them other products. Have you ever been to Old Navy or GAP? they always want you to put your email address in, WHY? for the same reason, they will keep sending you offers to buy and they know that email marketing still works.
5. DRIVE TRAFFIC TO YOUR WEBSITE
This is the most important step and the most important thing in order for you to generate money. Imagine if you have an offline or physical shop, If there are no customers if there are no people coming to your store, no matter how good you are, no matter how quality and cheap products you have, your shop is dead.
The same way for your website or online store, if there is no traffic, then it is dead. So what are the ways to drive traffic to your website? There are two methods:
A. PAID TRAFFIC
In short, you are buying traffic. There are many ways to go with that but, whatever you do, remember, TO CAPTURE THE EMAILS OF YOUR VISITORS so next time you can just email them instead of you paying for traffic. Let's see some of the ways to do paid ads to drive traffic.
Facebook ads – It is targeted, it is good, it is fast… But, recently, it became too expensive and I don't advise beginners to go with it at all
Google Ads – It is actually good but you really must know how to do it.
Udimi – This is actually my favorite way recently because it is targeted, and it is high-quality traffic. While you are doing the paid ads, you can get a sale here and there but you will get a lot of email subscribers.
Bing Ads – Same like google ads but it is a bit cheaper
B. FREE TRAFFIC
This method converts better, highly targeted but it is slower to build an audience. There are many methods to do it and they are all rewarding over time as long as they are done right. Remember, in this method, it highly depends on helping people. Help people and money will follow.
Quora – It is a question-and-answer site. Very active and people ask questions that vary from how to cook an egg to how to build a rocket. Subscribe for free, find the question in your niche, answer them by reference to your website, and traffic will build up if you do it every day.
Facebook Groups – Join groups related to your niche. and again, help people, and answer their questions by referencing your website sometimes.
Youtube – This is the best traffic source because it is free and fast. The only problem is, a lot of people are camera shy and they don't want to show their faces on camera. If that is the case, THIS PRODUCT can help you. You can make amazing videos in seconds and you will be amazed of the result.
Other Social Media – Like Pinterest, Reddit, and many more.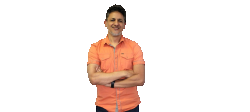 Latest posts by Nabil Al-Baidhani
(see all)