If you have a website or are thinking to have one, or you are doing any sort of online business, you should know by now that traffic is the most important thing for your business. It is the bloodline of survival.
Traffic means potential customers. It is the same thing with an offline business. If there are no people coming to your business, then your business is dead.
In this article, I will show you how to drive a lot of traffic from Pinterest or Instagram to your website or to any affiliate offer you would like without spending too much time on it. We will be using free accounts of Tailwind app, Canva, and Pinterest.
This is my Clickbank account – see how traffic increased. They are 99.5% coming from Pinterest.


WHAT IS PINTEREST?
Pinterest is a search engine platform but specific to pictures. Think of it as Google but deals only with pictures. It is like when you want to search for videos, you go to Youtube, and when you want to search for pictures, you go to Pinterest.
For example, if I search for "recipes" I get endless pictures of recipes: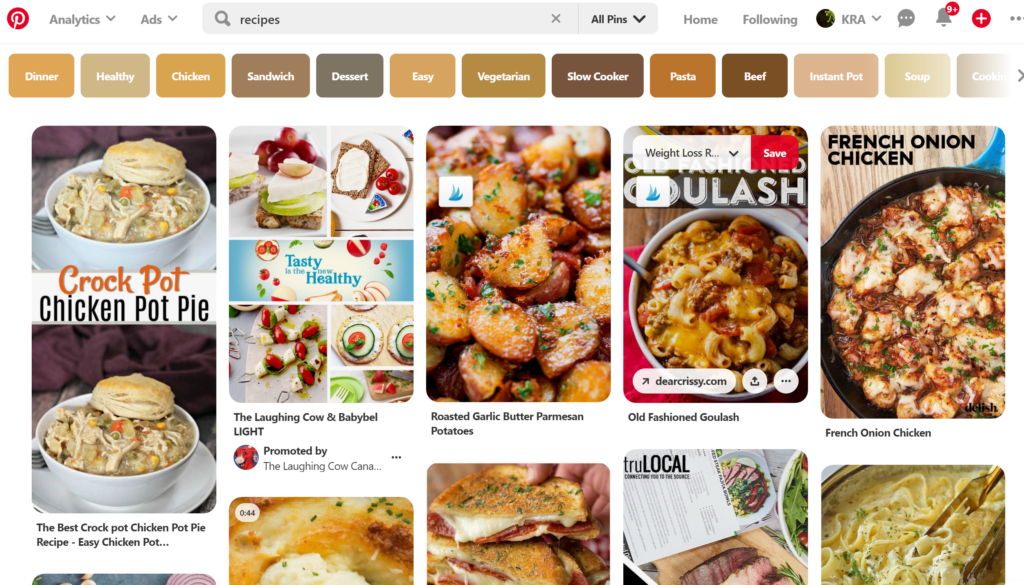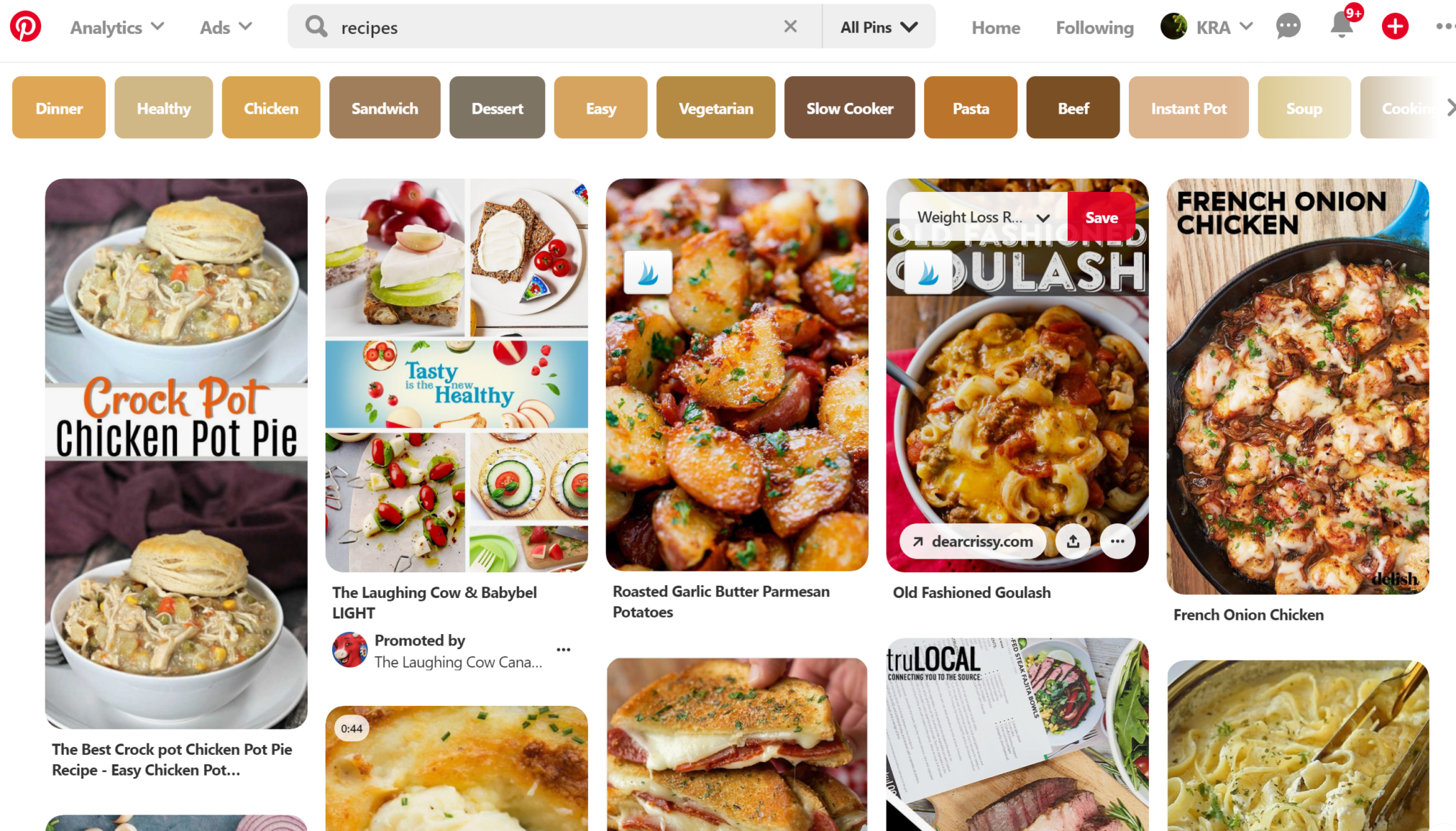 You can click on any picture then when you open a certain picture and click on it, it takes you where the poster wants you to go. It could be their website, could be an affiliate link, and could be anywhere.
HOW CAN I HAVE A LOT OF TRAFFIC FROM PINTEREST?
Think about Pinterest like Facebook. if you are a marketer or a blogger, the likes on Facebook doesn't matter. What matters is, how many people click on the links you post and go wherever that link takes them. In my case, it is my blog or my affiliate link.
The same way with Pinterest, what matters is how many people click on your link. By the way, a post on Pinterest is called a Pin. Let's see the component of a Pin.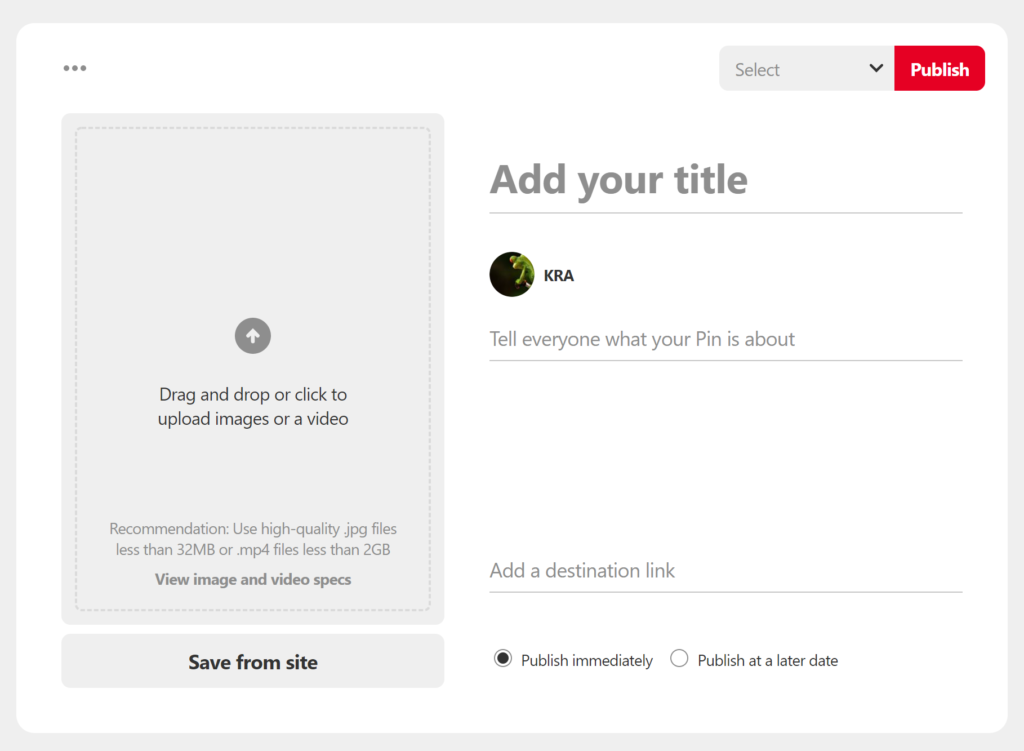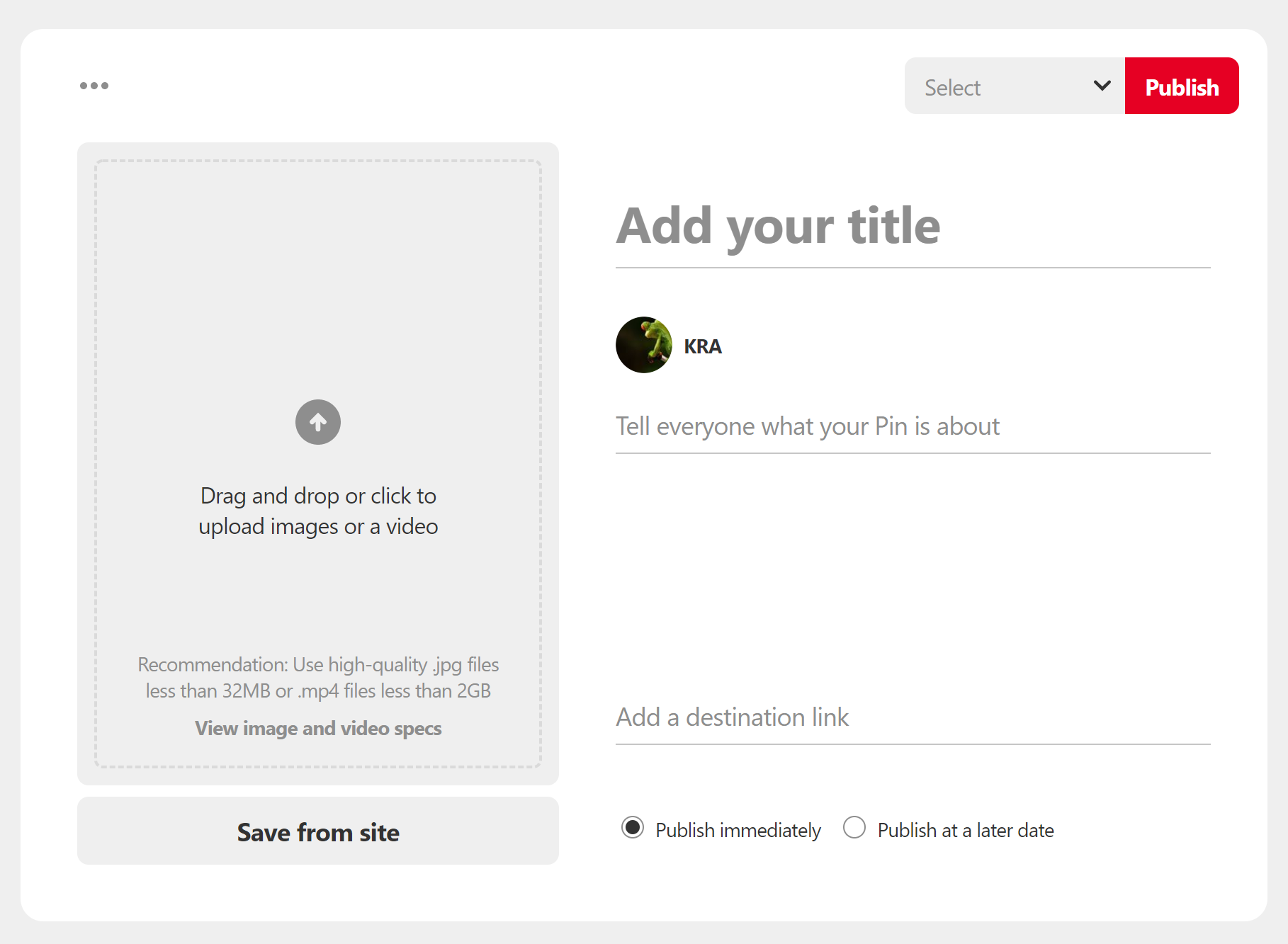 The big grey area is where you put the picture you want to Pin/post (Don't worry, I will show you how to make amazing pictures in under 3 minutes
Select – Select one of the boards you want to pin this picture on. Think about a board like niches and you can create them in Pinterest
Add your title – That's where you put an attractive title
Tell everyone what your Pin is about – This is where you put a short description about your Pin and include hashtags if you want
Add a destination link – This is where you put a link and where you want your visitors to go
Now, let me fill those fields as an example so you can see how it should be…..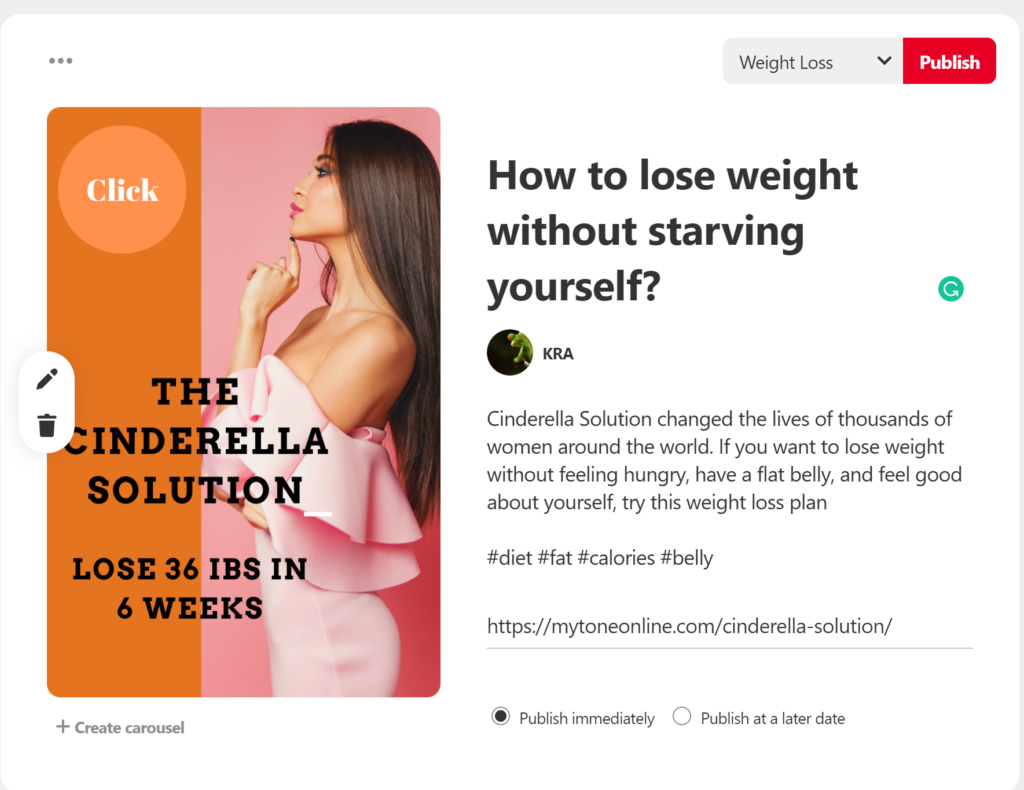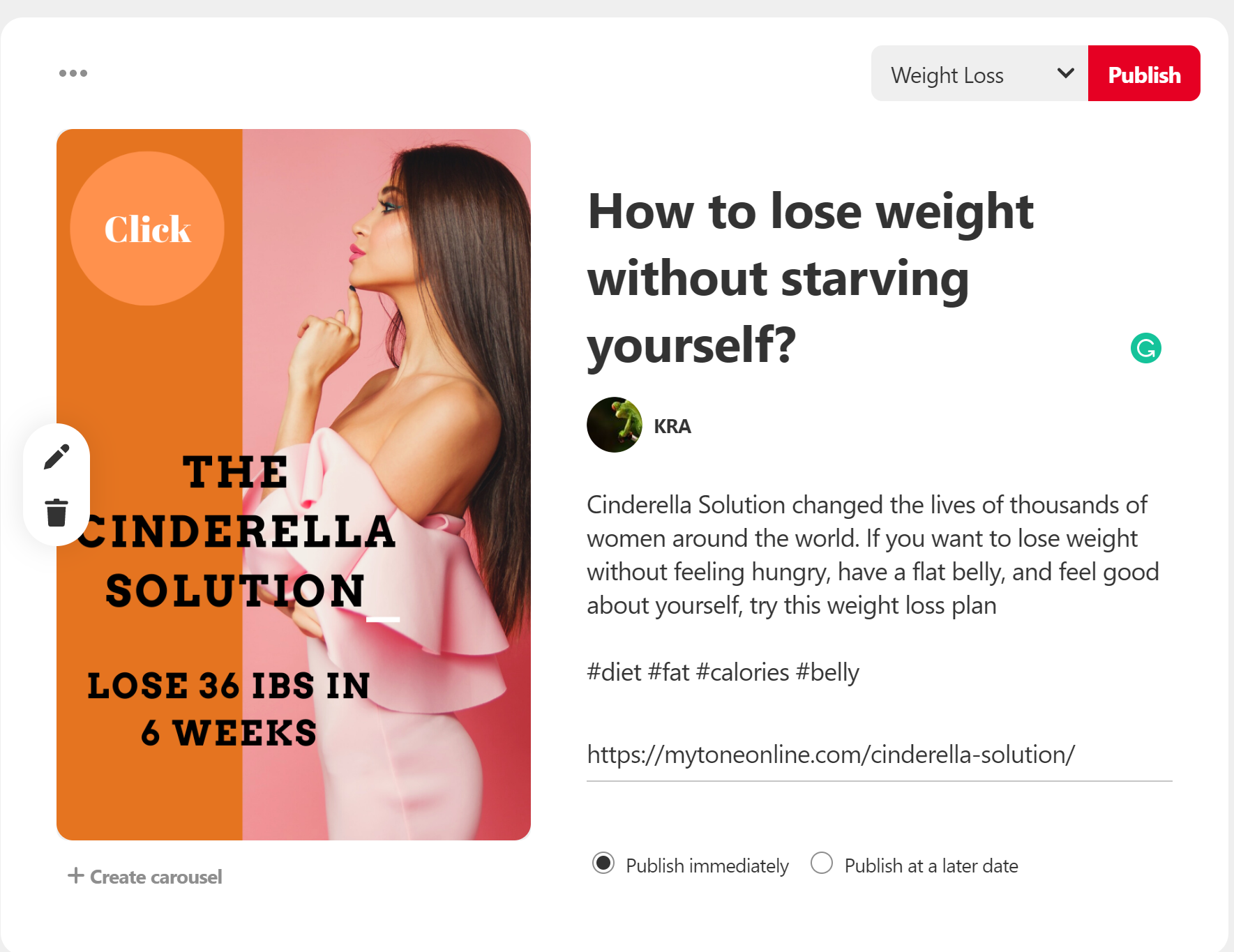 This Pin links to a simple blog post I set. When people click on the picture, it takes them to a blog post where they find a piece of simple information about the product. In that blog post, there is a bottom where they can click and by the product. You can try it yourself and see how it works here.
The question is, Pinterest is a huge space, how can we get people to see our pins and click on them.
That depends on three main things:
The quality of your Pin – Quality of picture, attractive title, a good description which are things you can do and not difficult.
Pinning a lot of Pictures – You have to show Pinterest that you are active and you have to pin 20-30 times a day which is a really exciting and boring thing for you to do. BUT, that is the purpose of this post. I will show you how to do that without actually doing it, I will show you how to have tons of traffic without spending too much time on Pinterest.
In this article, We are going to talk about Tailwind app that makes posting on Pinterest as easy as it could be.
Note: It works the same way for Instagram but I never tried it.
WHAT IS THE TAILWIND APP?
It is a marketing tool that helps in scheduling Instagram posts and Pinterest Pins. Think about it as automating a manual process.
It has smart Loops, tribes, and automation of pins that will make your life much easier.
It is easy to use and integrates with your Pinterest account through a Chrome extension that you can install for free.
Simply put, you can Pin 30 times a day with the Tailwind app automatically without manual labor.
WHAT ARE TAILWIND TRIBES?
This is the most powerful feature of the tailwind app. Tribes are a group of Pinterest pinners who decided to create a board or a niche about a certain topic and decided to help each other. For example, see the tribes that I am part of: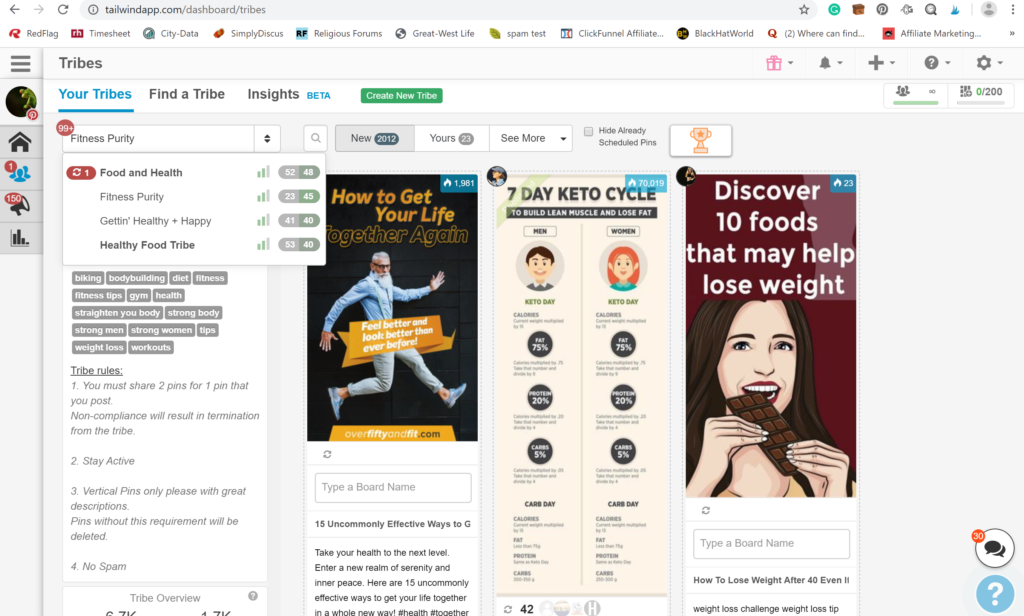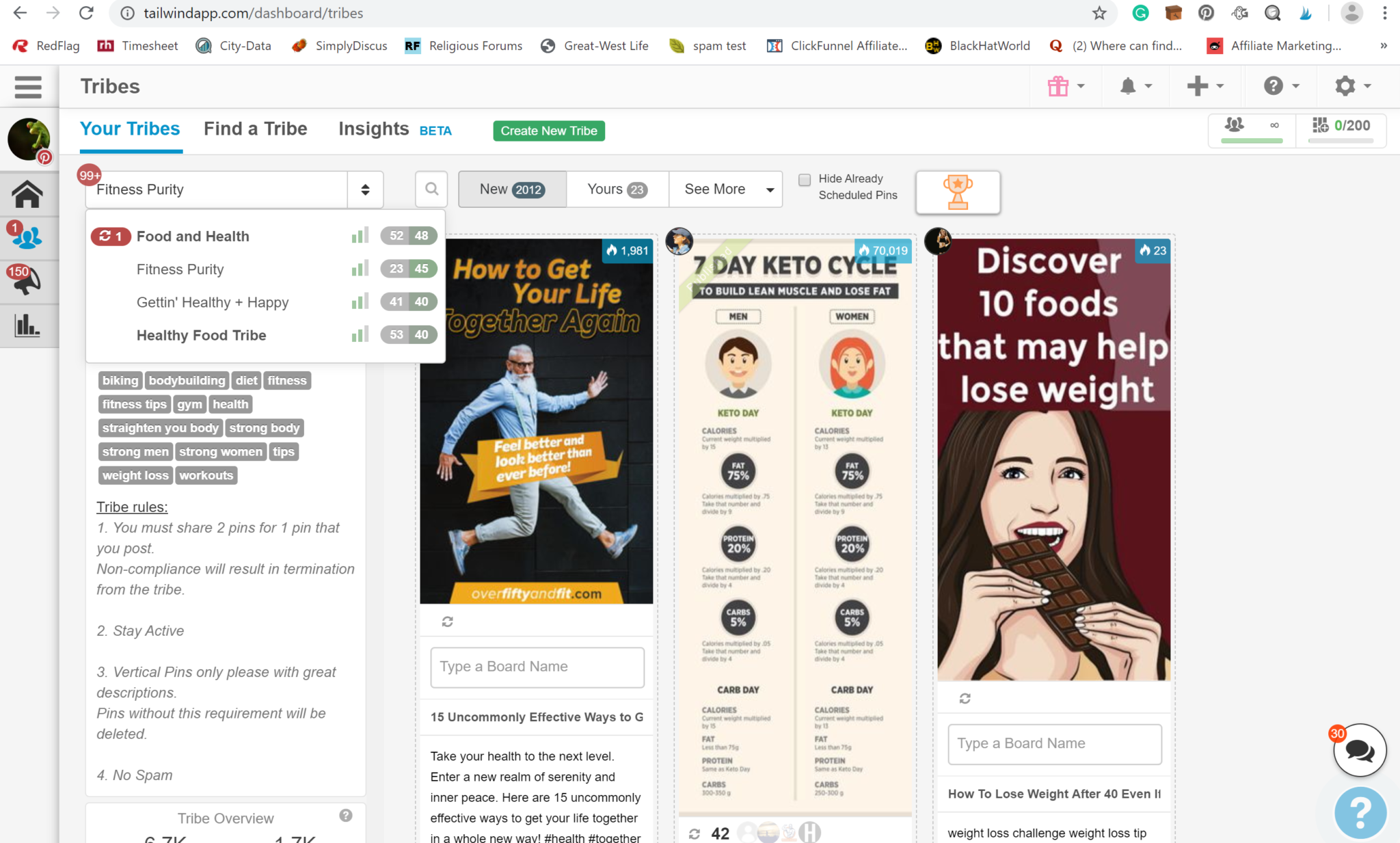 I am a part of four tribes so far and it is all about health and fitness. Tribes are powerful because you can get unlimited traffic to your site. It is a rule that if you pinned anything in a tribe, you have to pin someone else's pin. So the end result becomes that tribe members keep pinning the post of each other exposing them to more traffic and different people, which results in them (tribe members) having more traffic to their sites.
So in short, tribes and communities in the tailwind app keep sharing posts with each other.
The rules and policies of each tribe are different.
Another cool thing about tribes is, that you get a full report showing you all your pins and the shares you received. from that report, you can change the tribe or keep it.
IS WINDTAIL APP RIGHT FOR ME?
In order to answer this question, you have to answer the following:
Do you post on Pinterest or Instagram?
Do you want more traffic to your website?
If the answer to both questions is "YES" then, yes, you need the wind tail app. so far, I have not seen anything like it. It is affordable, practical, and guaranteed results.
HOW MUCH IS THE TAILWIND APP?
To start, they give you 100 pins or posts for free which is quite a lot. after that, the charge will be $14.99/month for 400 pins or posts and 10 tribes a month with a cancelation option at any time.
If you need more posts and more tribes, you can always upgrade to a higher plan.
HOW TO USE TAILWIND?
The process is simple and quick when you get used to is. Let's start
MAKE A FREE ACCOUNT AT CANVA
Canva is the free software to make eye-catching images for social media or anything else. It is really simple. After you log in to canvas and on the search bar type Pinterest and select Pinterest Graphic from the drop-down menu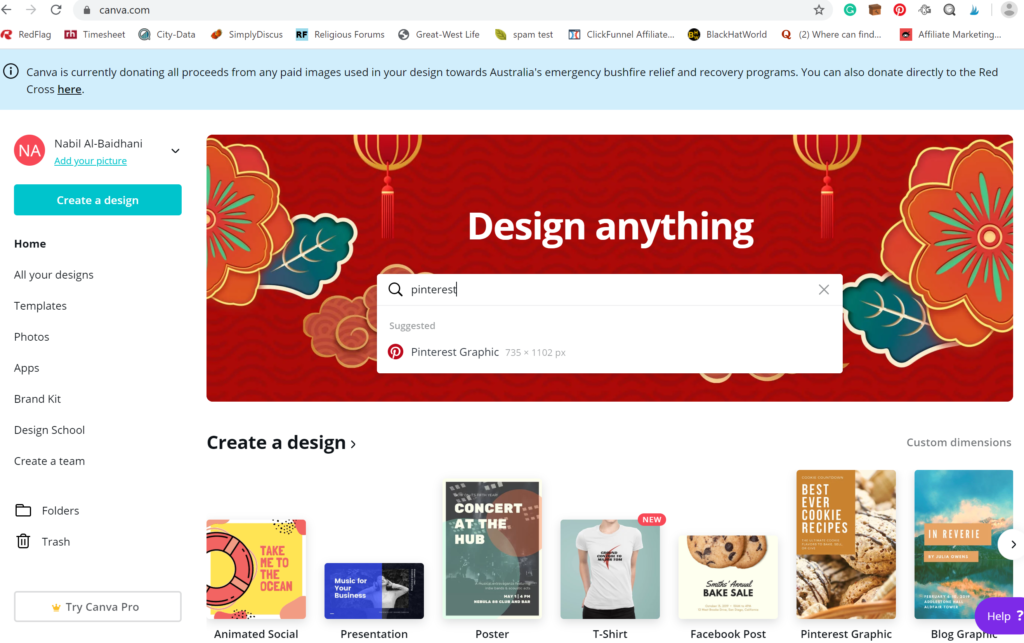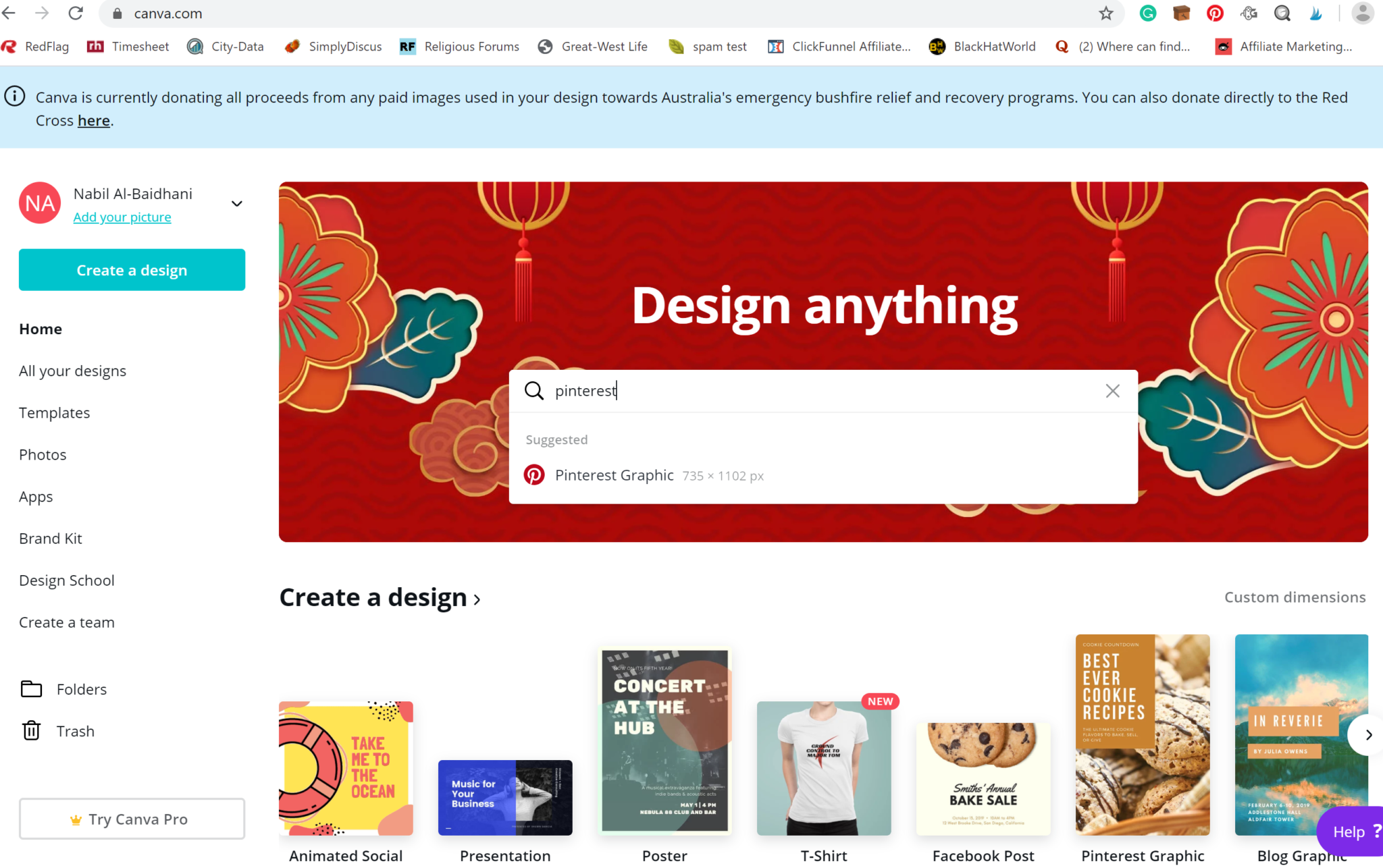 Canva gives you an unlimited number of pre-designed high-quality templates. Select one of them and click on the text to change it if you want and you can even change the image. If you want free images, you can get them on Pixabay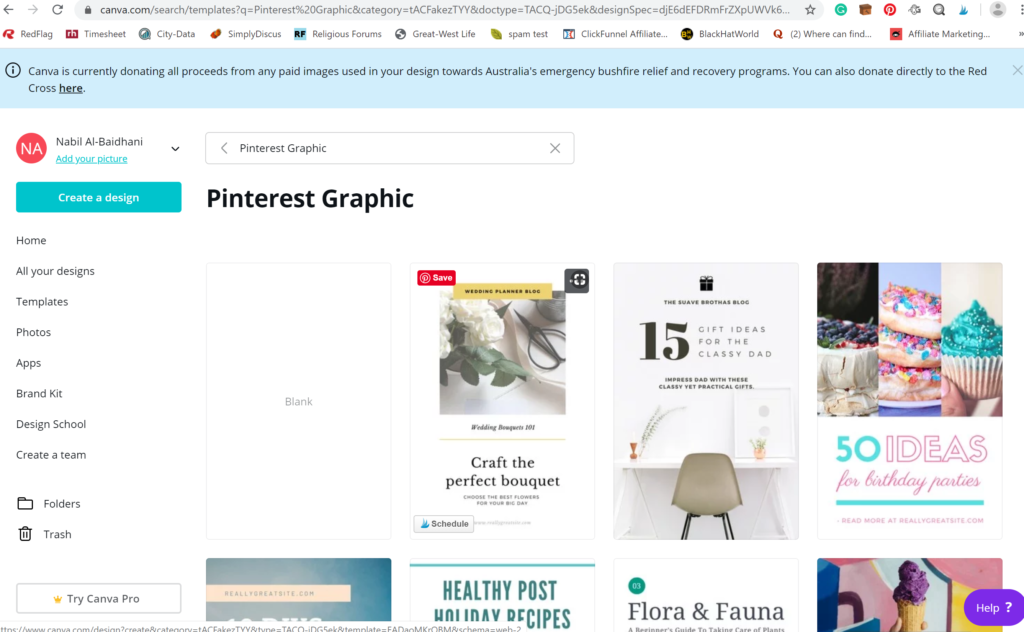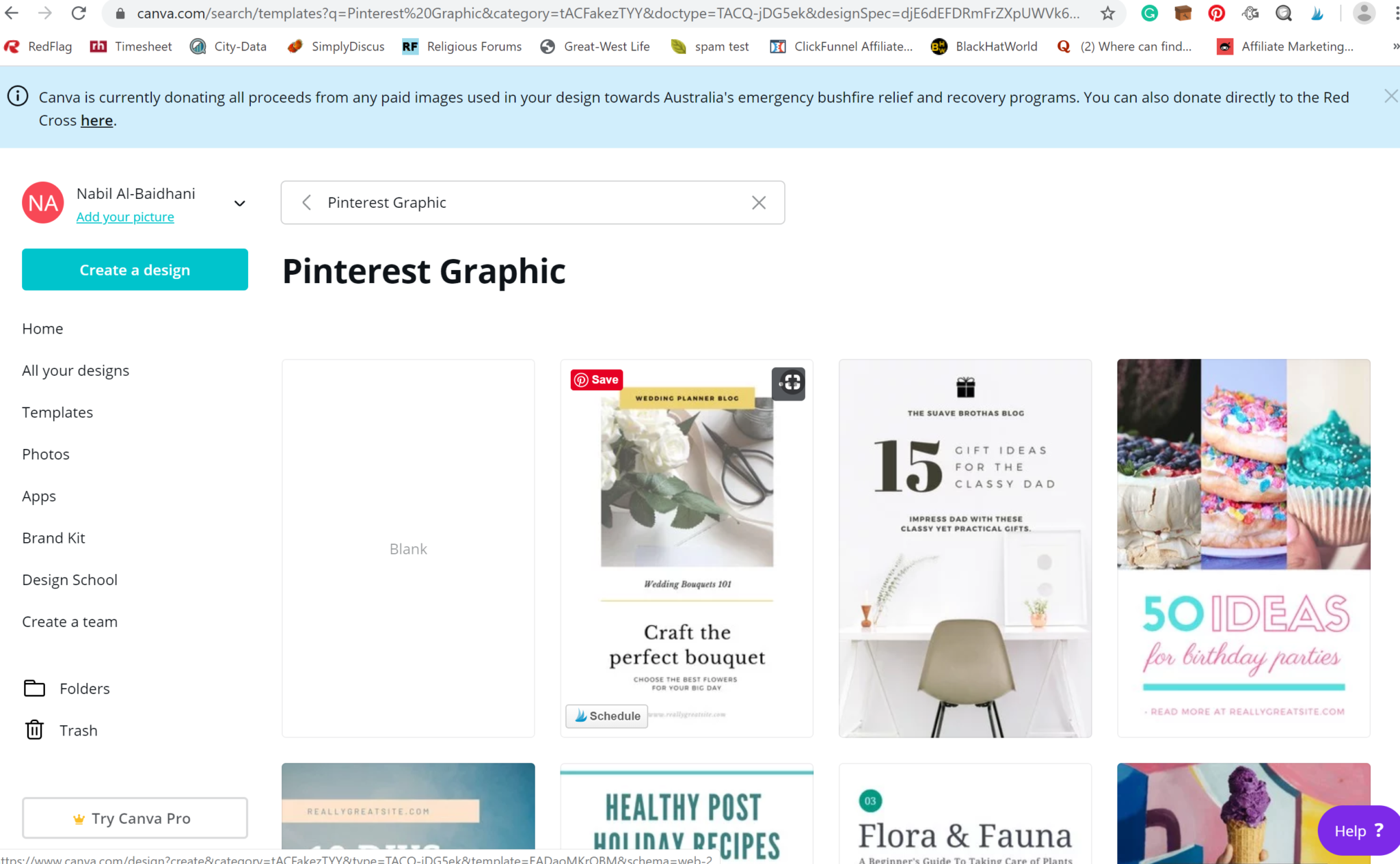 Select one of the templates by clicking "use this template"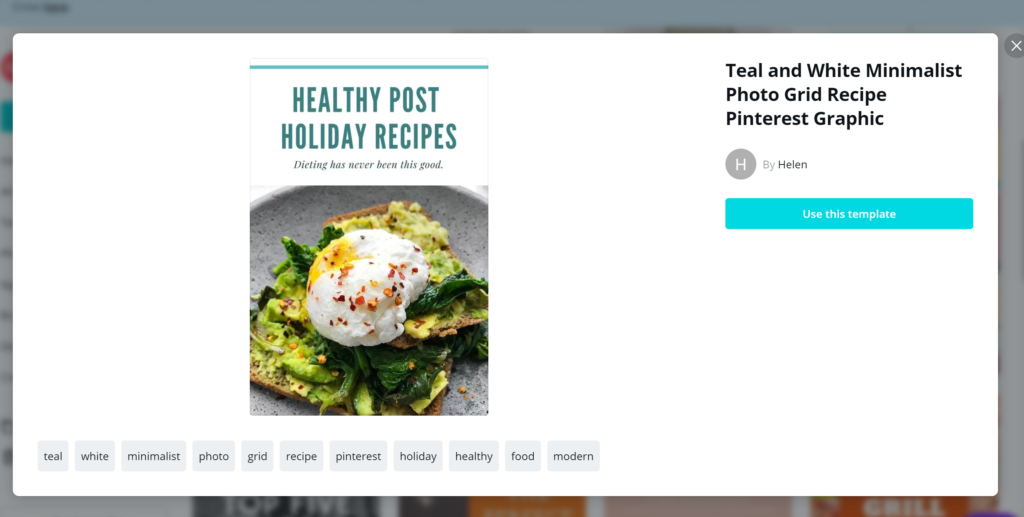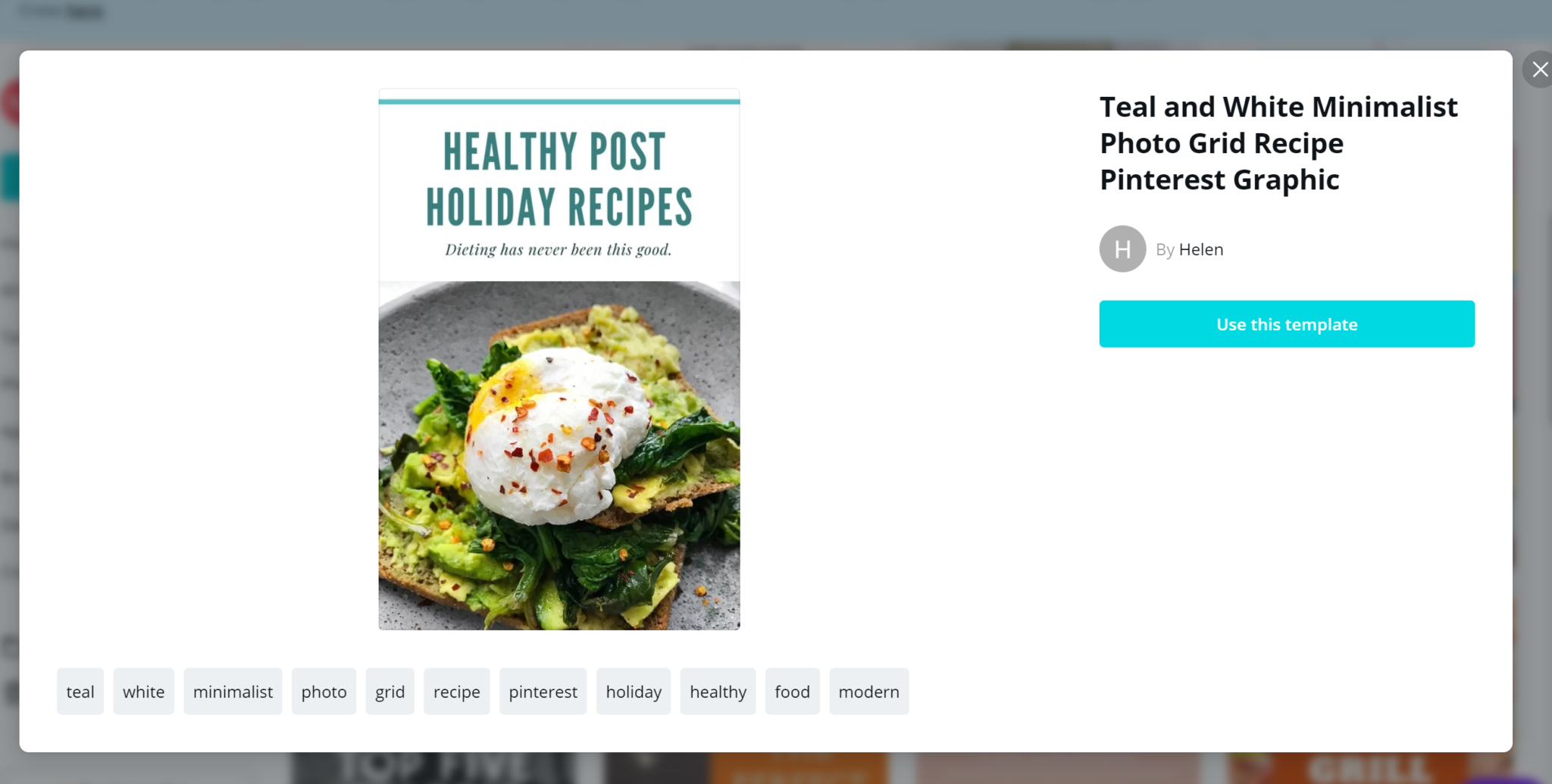 After you change everything you want to change, download it on PNG format and now you have the image on your computer.
Note: – You can change the image and you have another quality ready pin in 30 seconds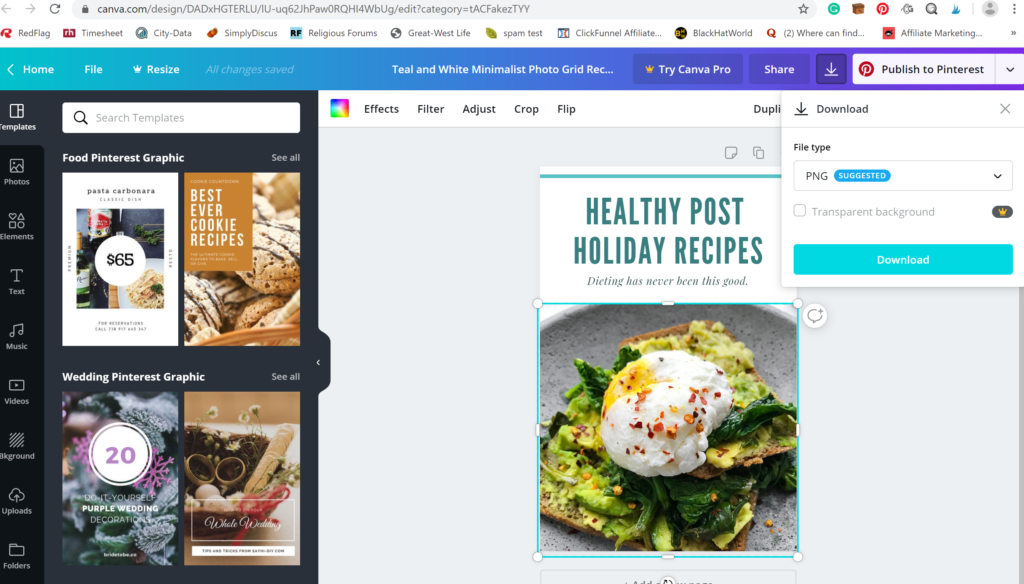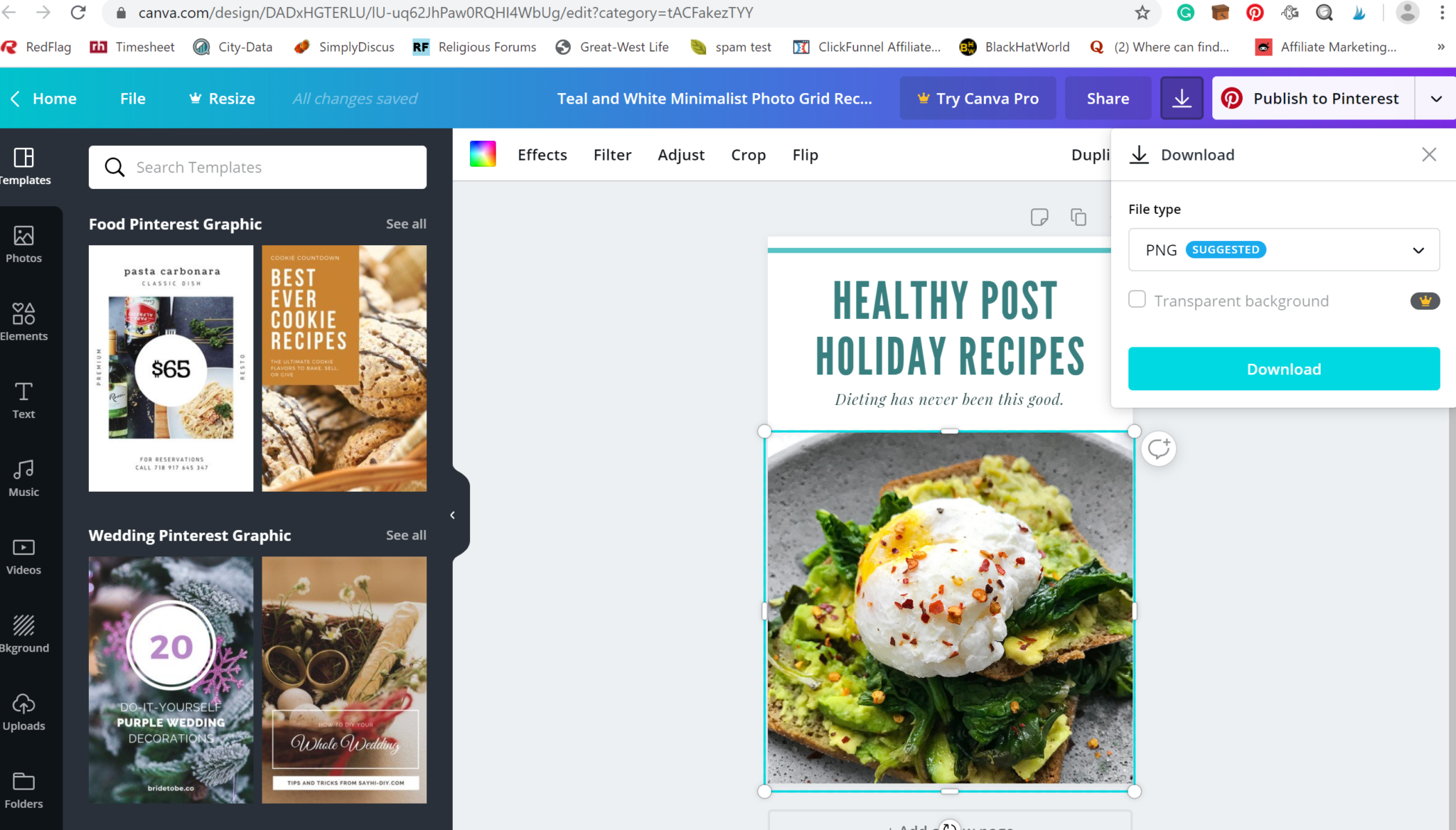 Now, you are ready to post or pin your image on Pinterest. Make sure to make a free Pinterest account and do the following:
Go to Pinterest, click the + sign and click Create a Pin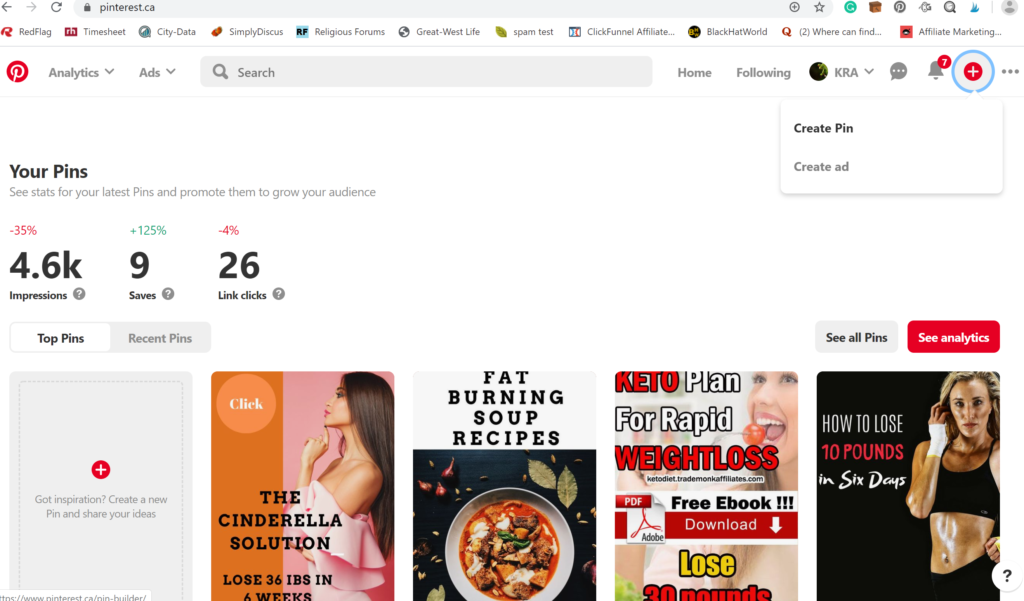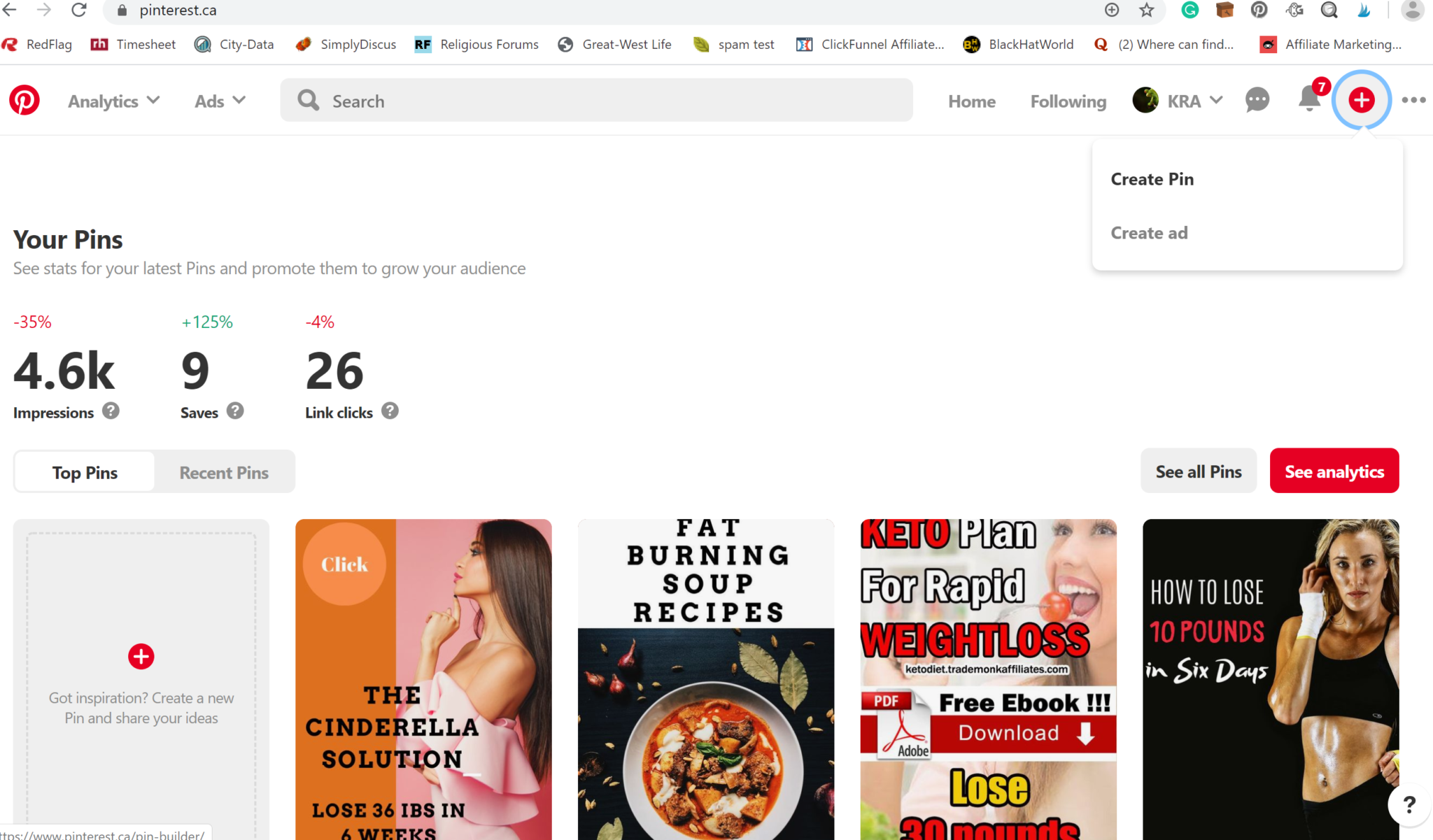 You get a blank form-type page. Fill in the blank.
Drag your image to the empty area, put a title, description, and link, and select a board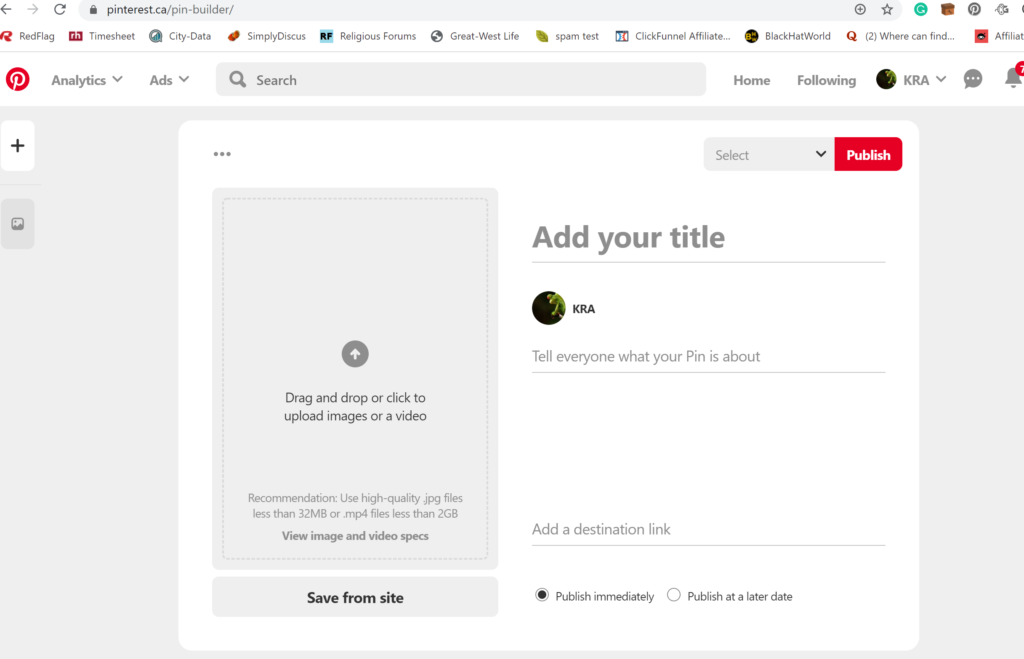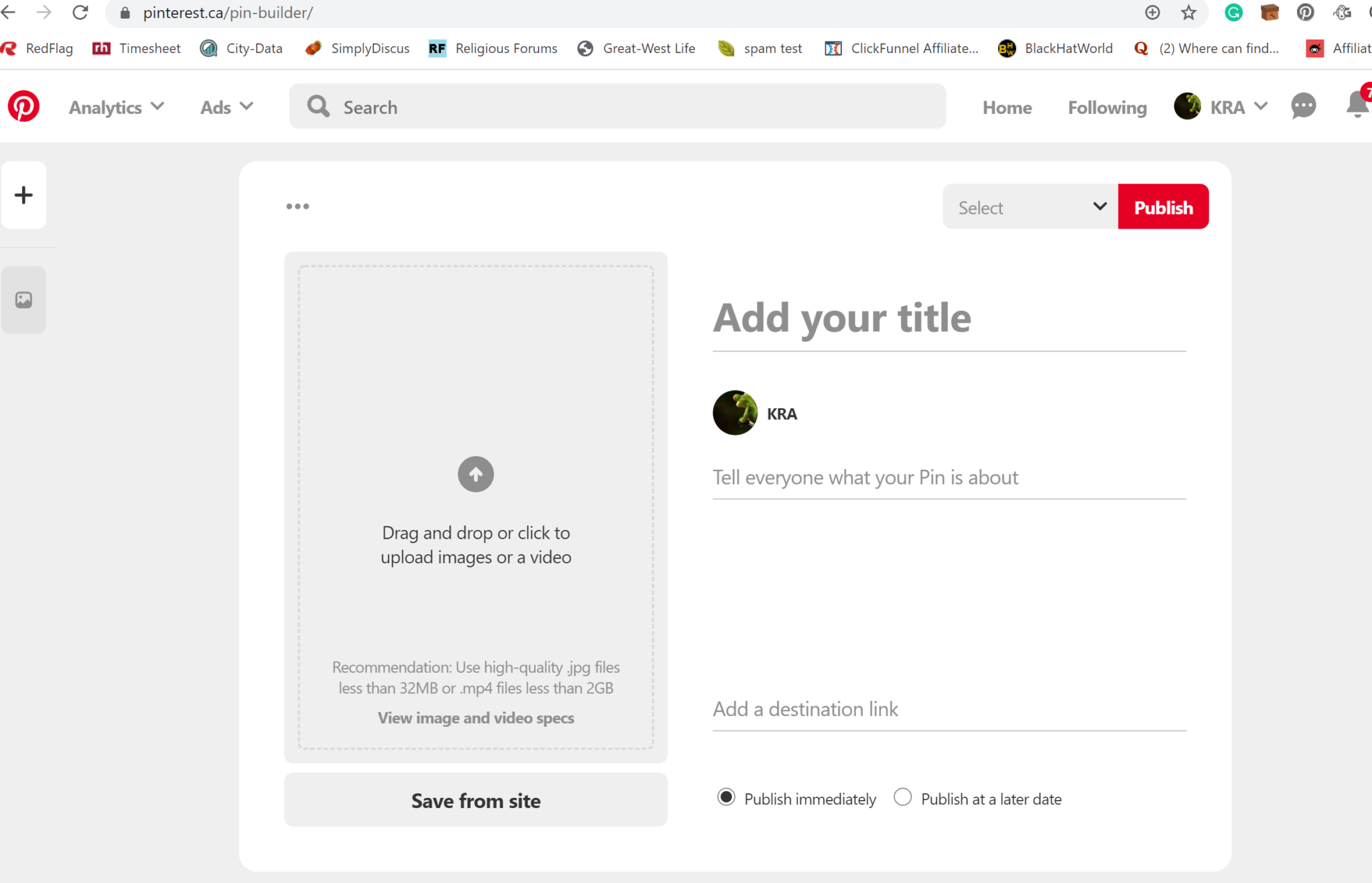 Then click Publish and your Pin will be published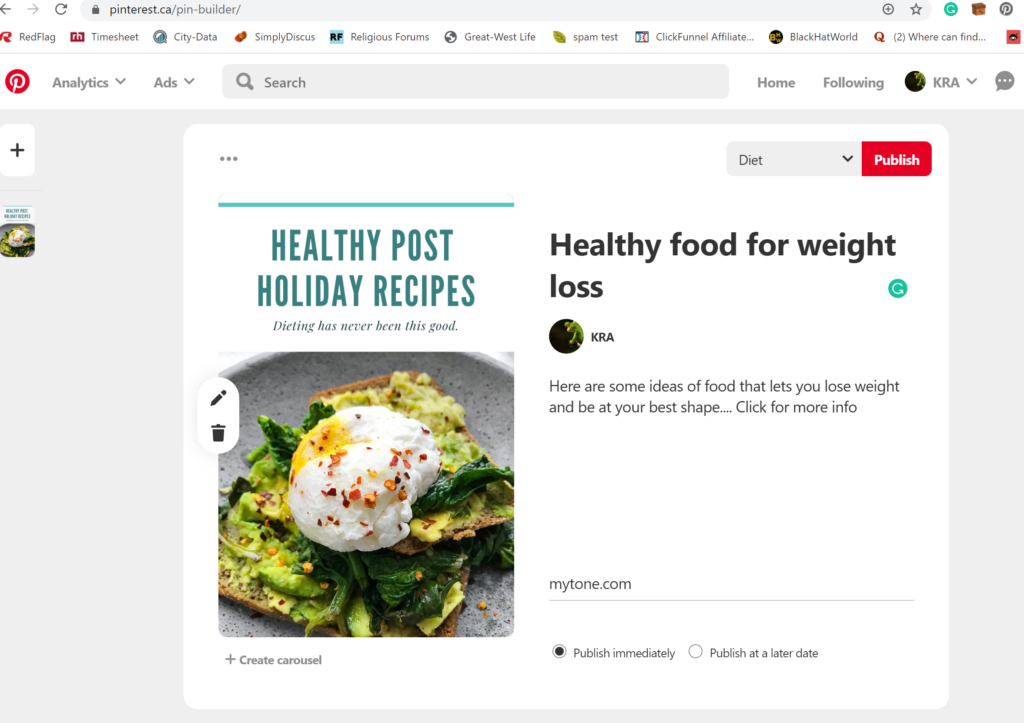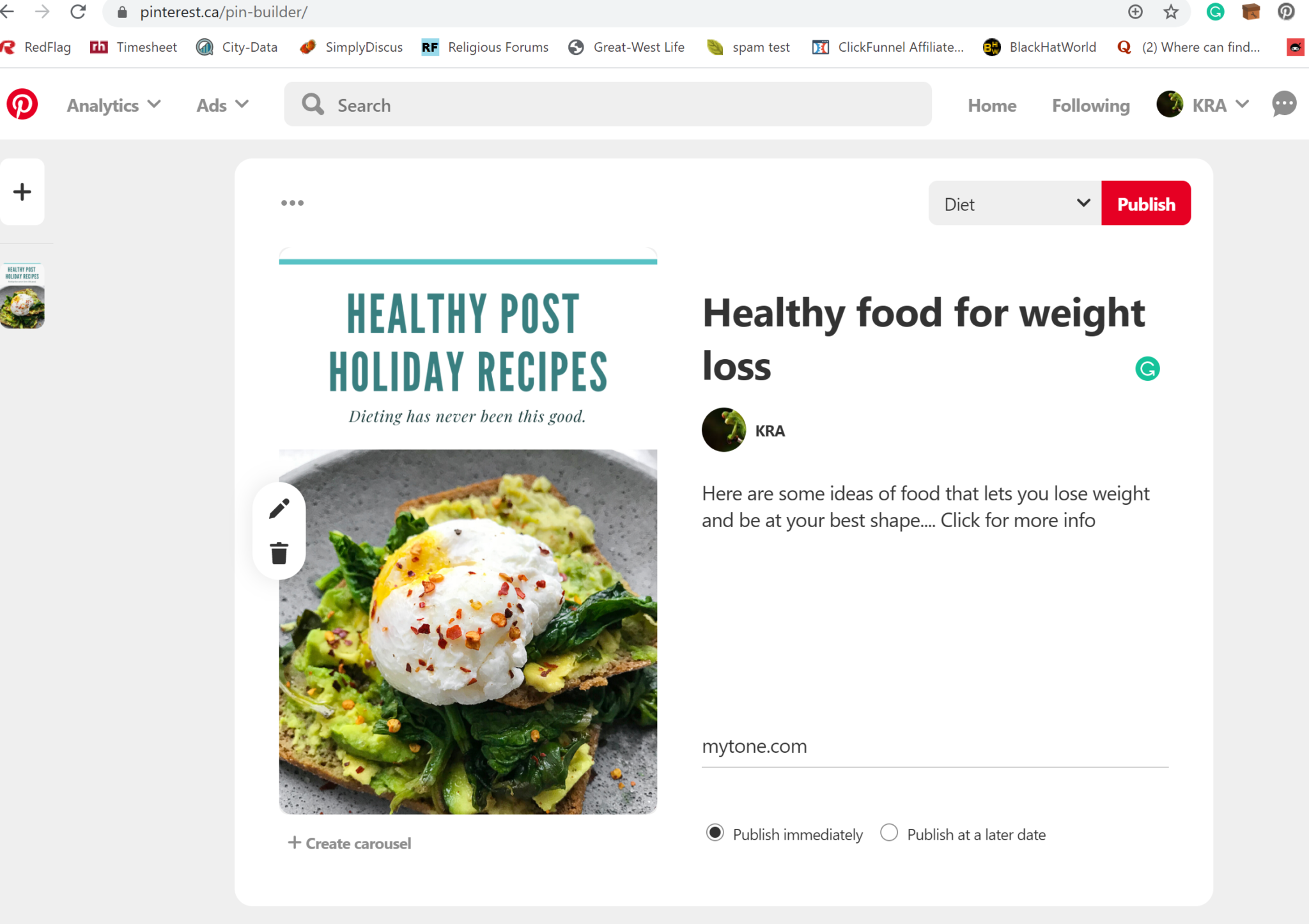 See below all published links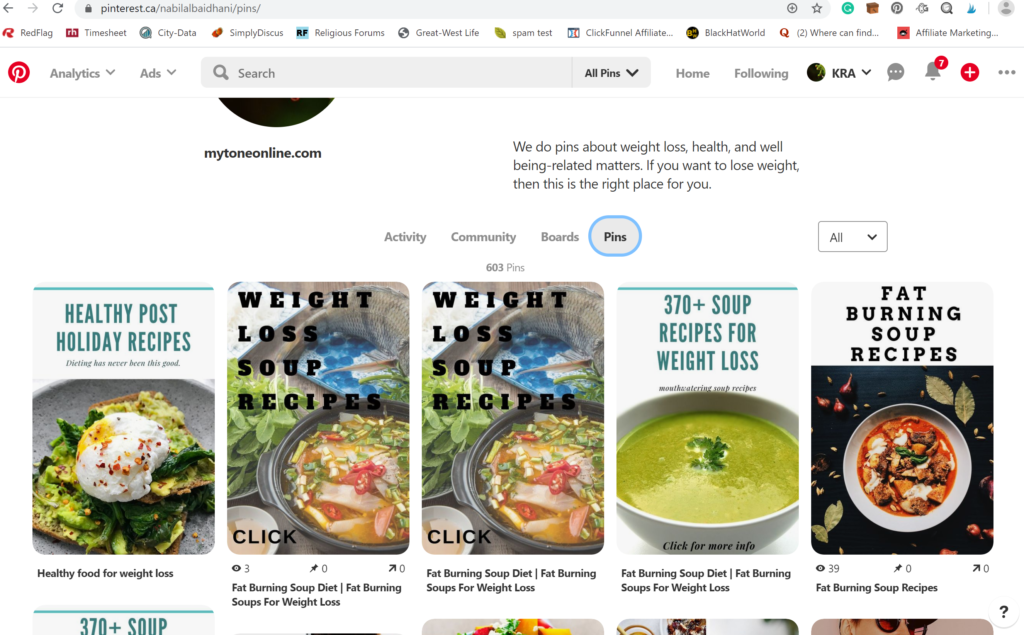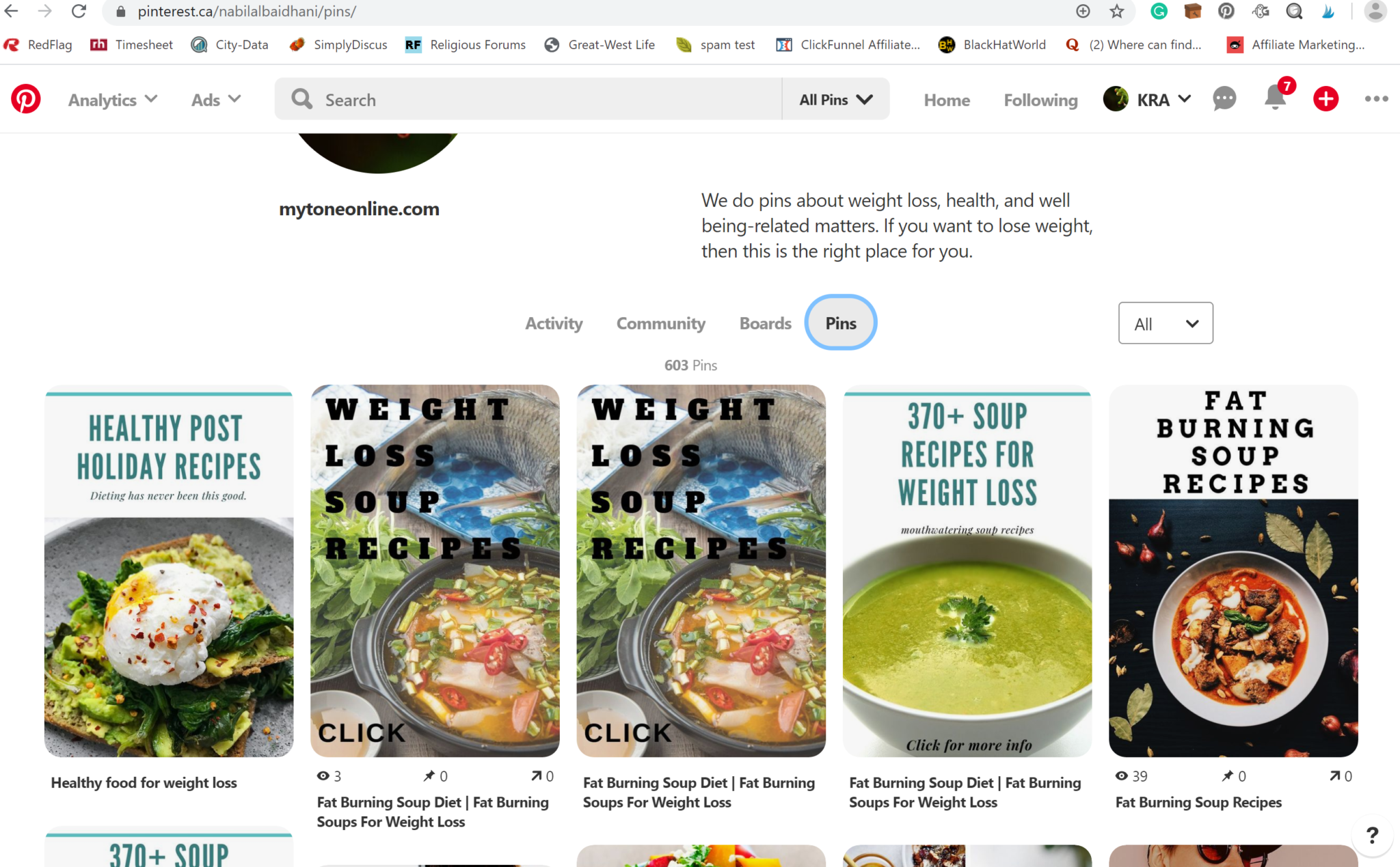 At this point, it is posted on Pinterest, all we need to do is, put it on a smart loop on Tailwind and post it to a tribe. Follow the steps below:
Make sure you uploaded the Tailwind Chrome extension because it would make things easier
Once you hover over any image, you see the tailwind logo if you downloaded the extension. Click on that logo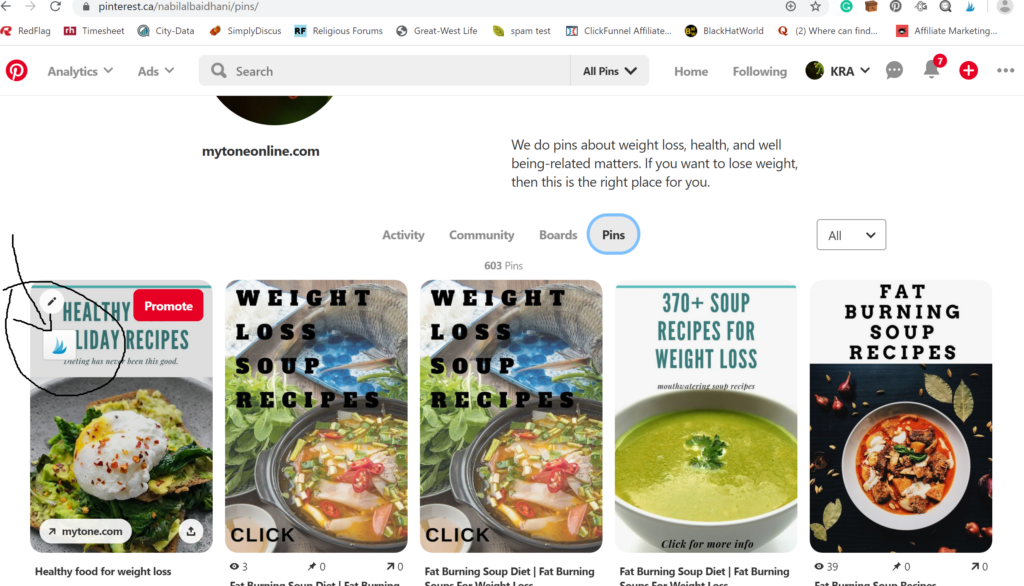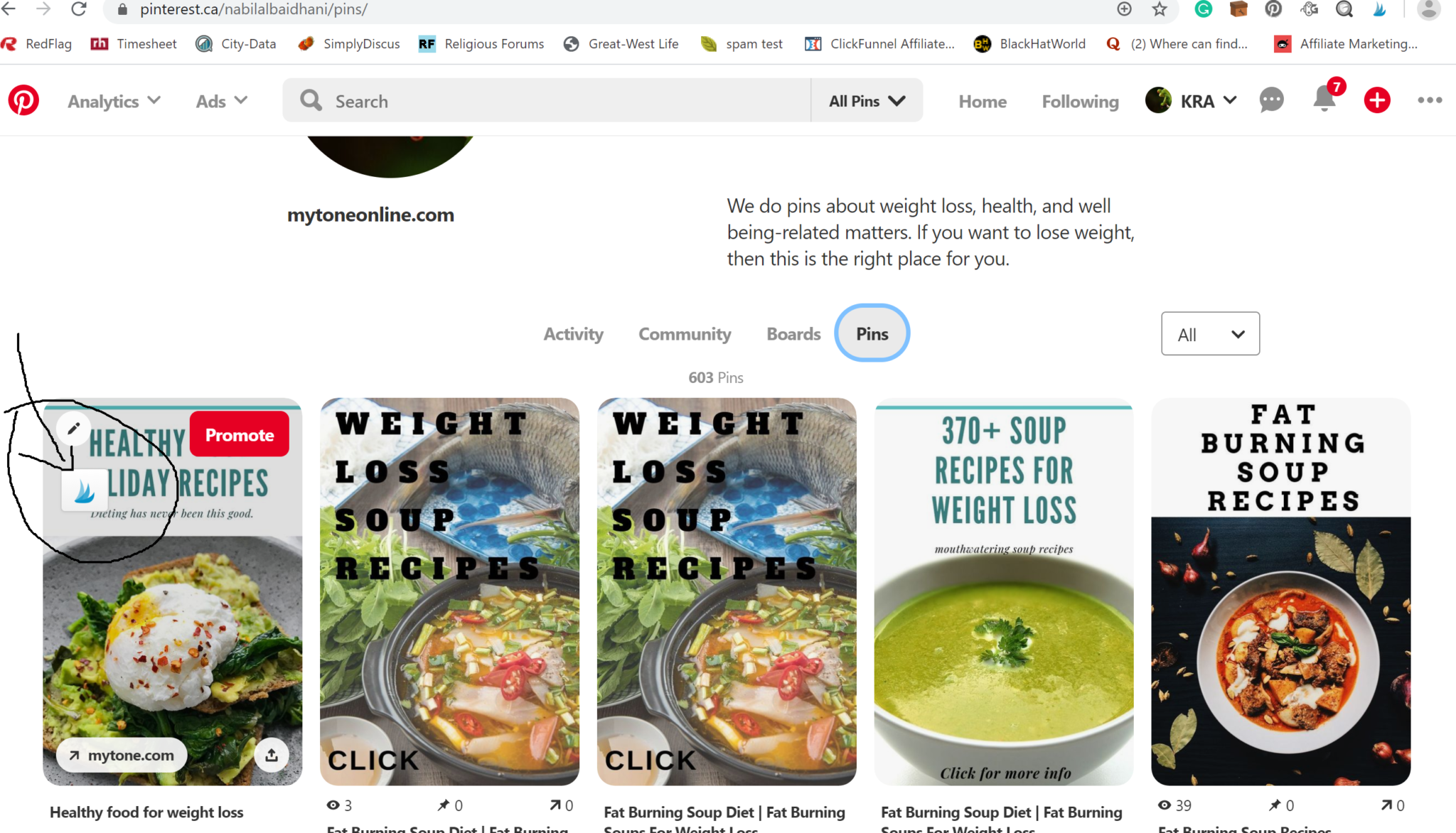 Then the images open just like the picture below. You can see two buttons at the button, Add to tribe button and ad to smart loop button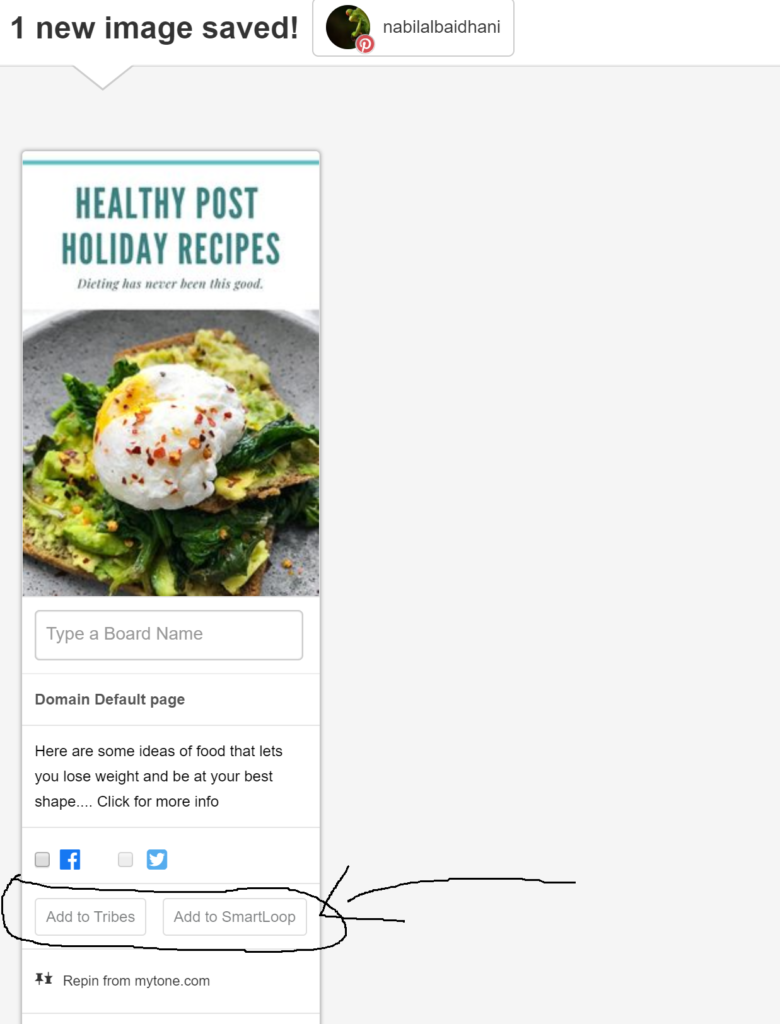 Click "Add to smart loop" and choose one of the loos you have. The purpose of this is, that Tailwind keeps pinning this image over and over until the time you stop it. This is key in getting traffic from Pinterest (You have to pin a lot)
The loop also called smart because it knows when your subscribers are most active and pins during that time.
Note: – You have to pre-create smart loos in tailwind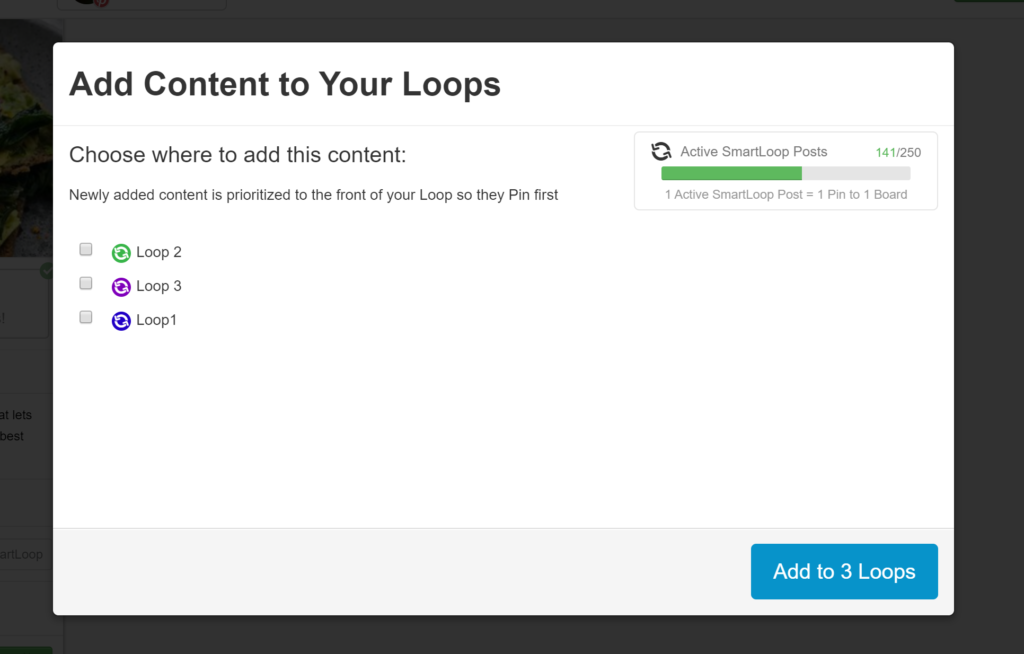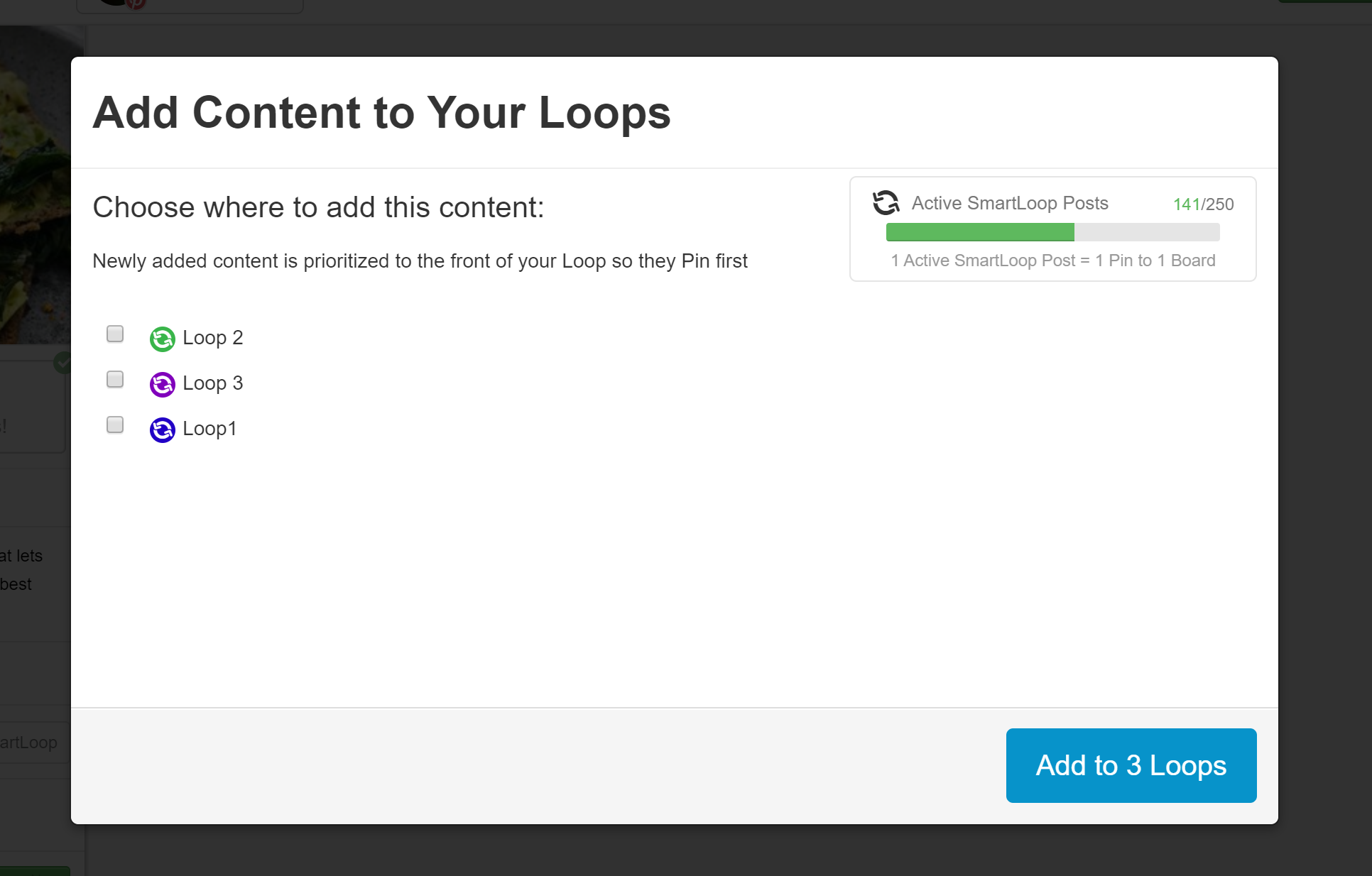 Then again, click "Add to a tribe" then select one or more tribes to add your image to.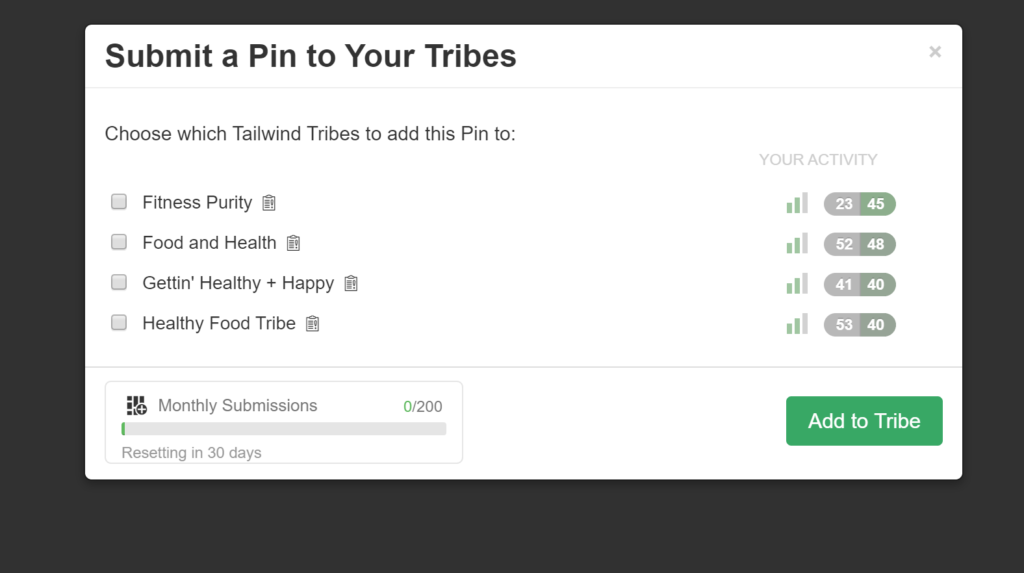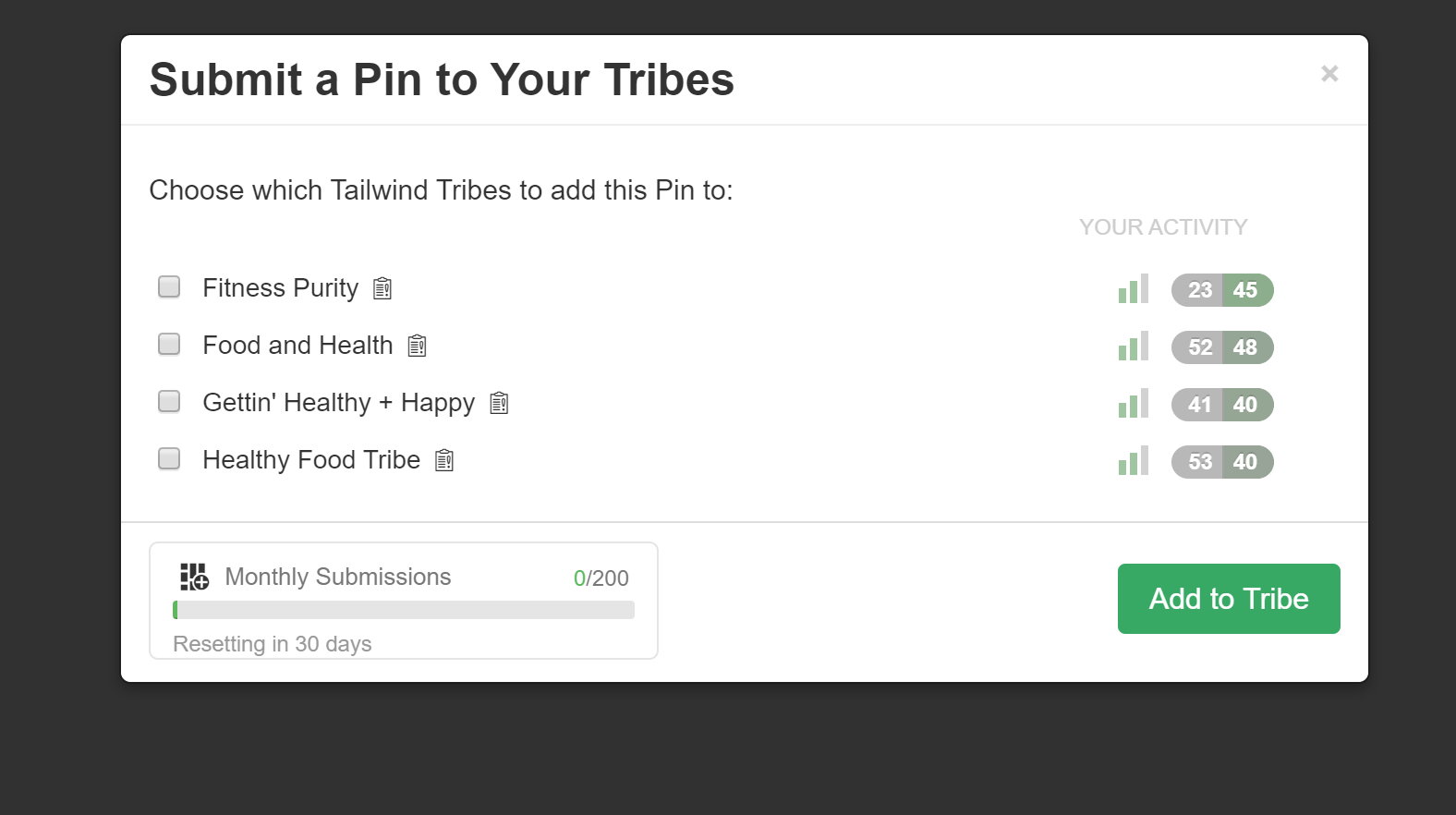 That is all to it really, once you do it for a few days, you be an expert and you will be quick
HOW TO FIND AND JOIN A TRIBE IN THE TAILWIND APP?
Click on Tribes, then click on Find a tribe. Then type the keyword to find a tribe or select from the menu below.
Once you see a tribe that you like, just join and make sure to read the rules because some of them don't accept certain things like an affiliate link for example.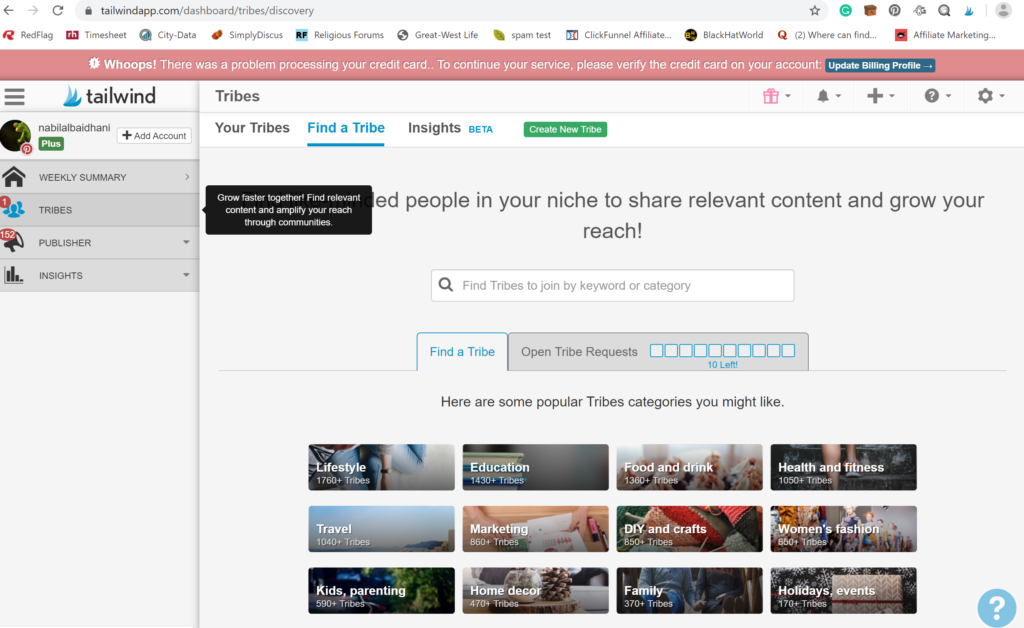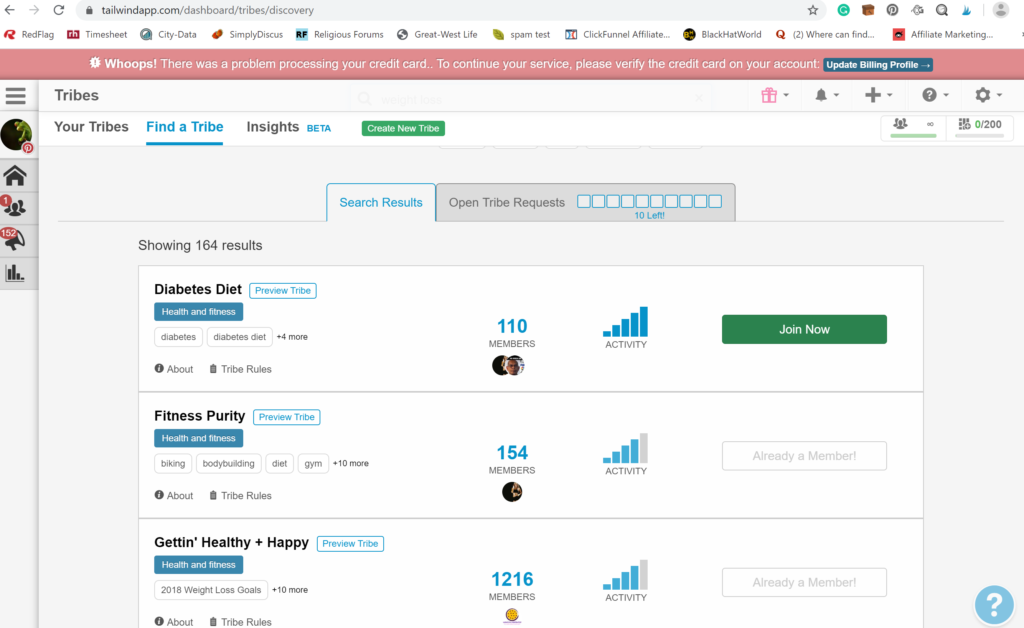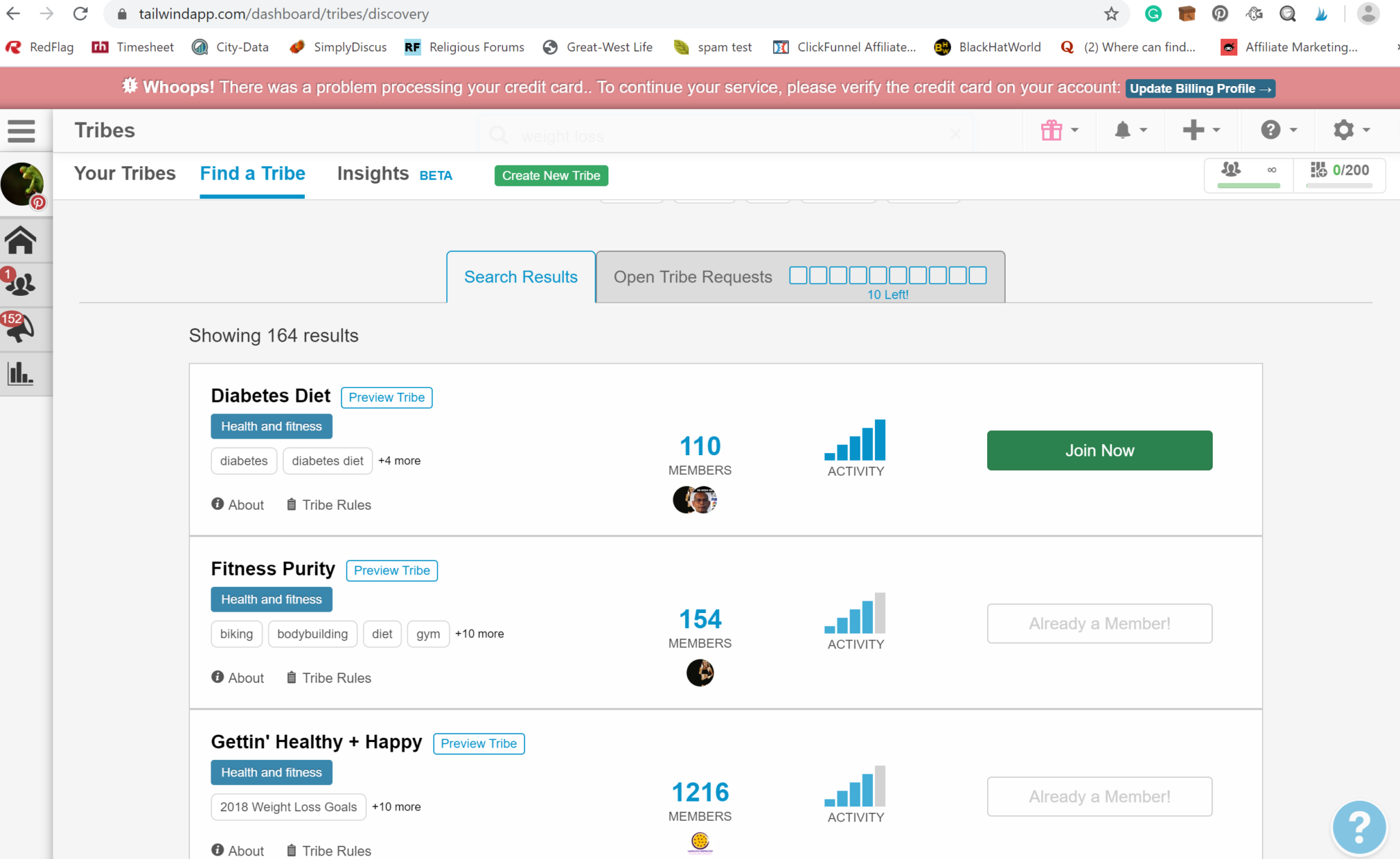 HOW TO CREATE SMART LOOPS IN THE TAILWIND APP?
It is a very simple thing to create a new smart loop. Just click "smart Loop" then click "New Loop"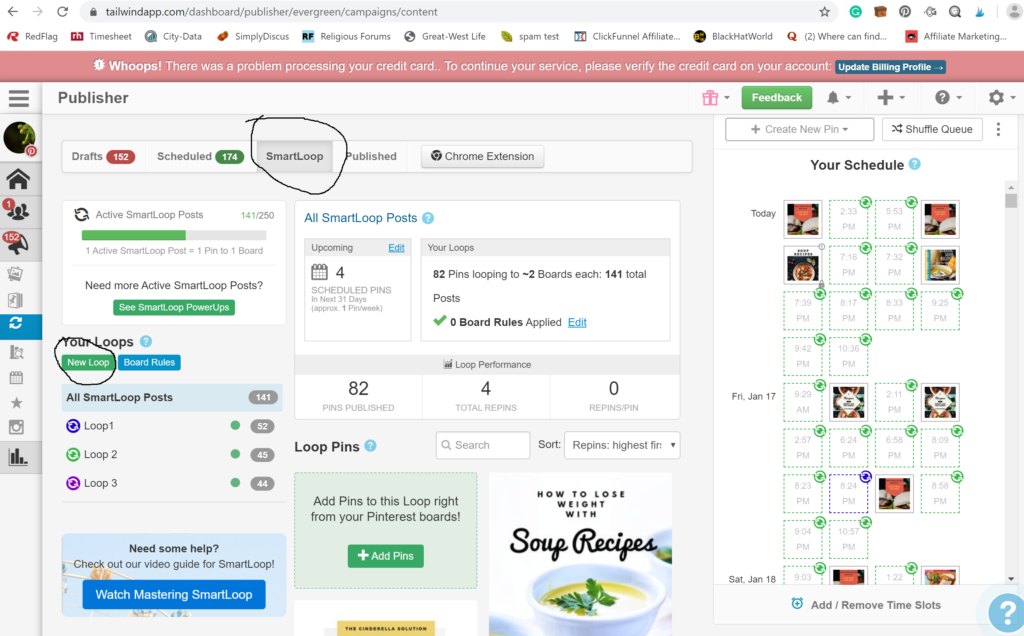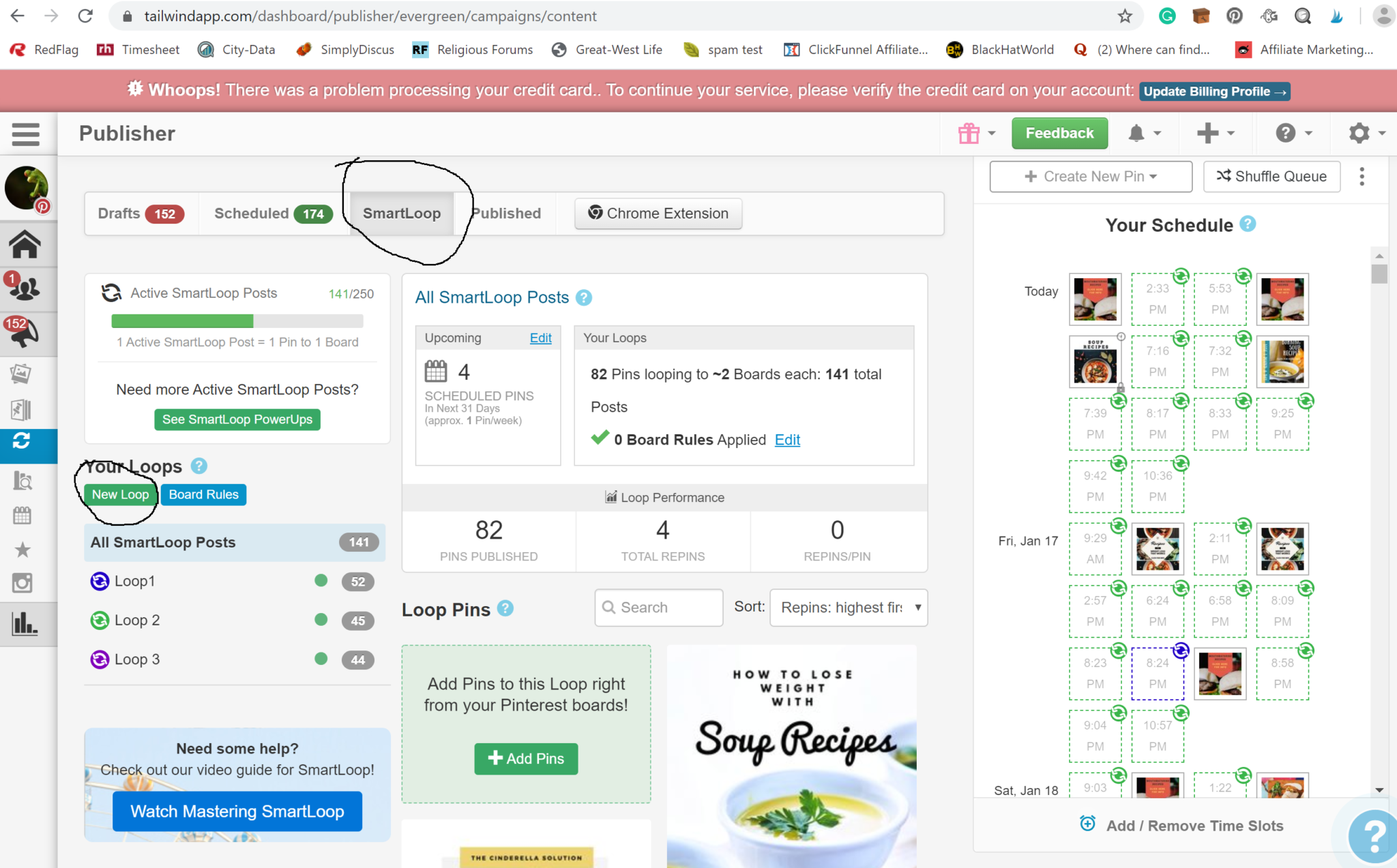 Choose one of these two options Evergreen or Seasonal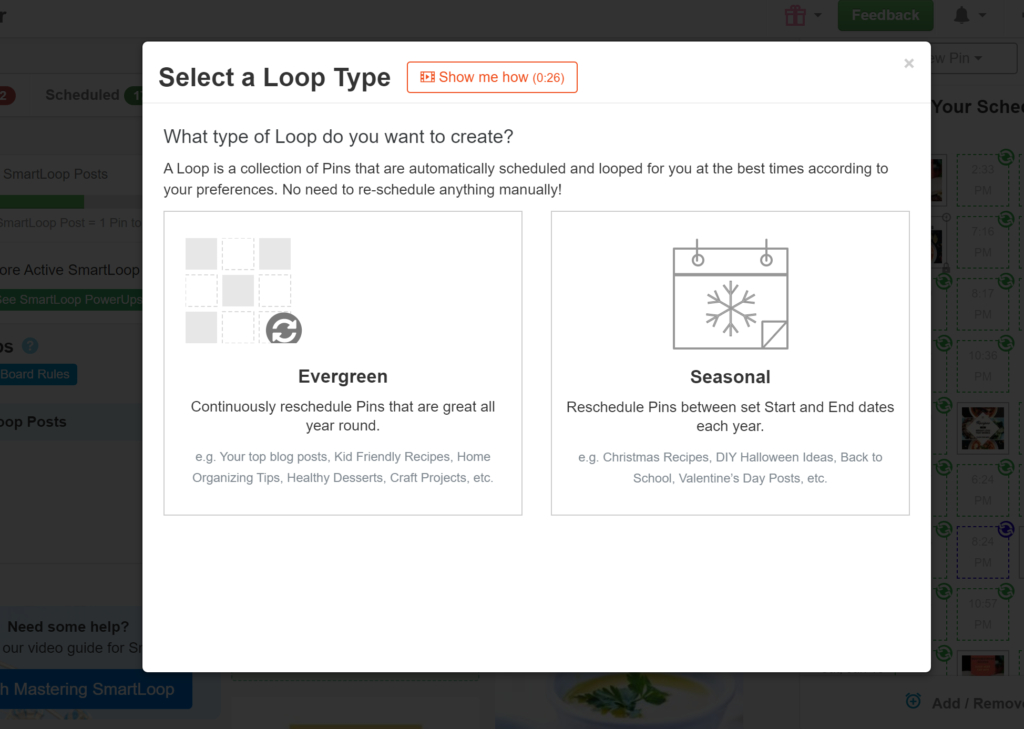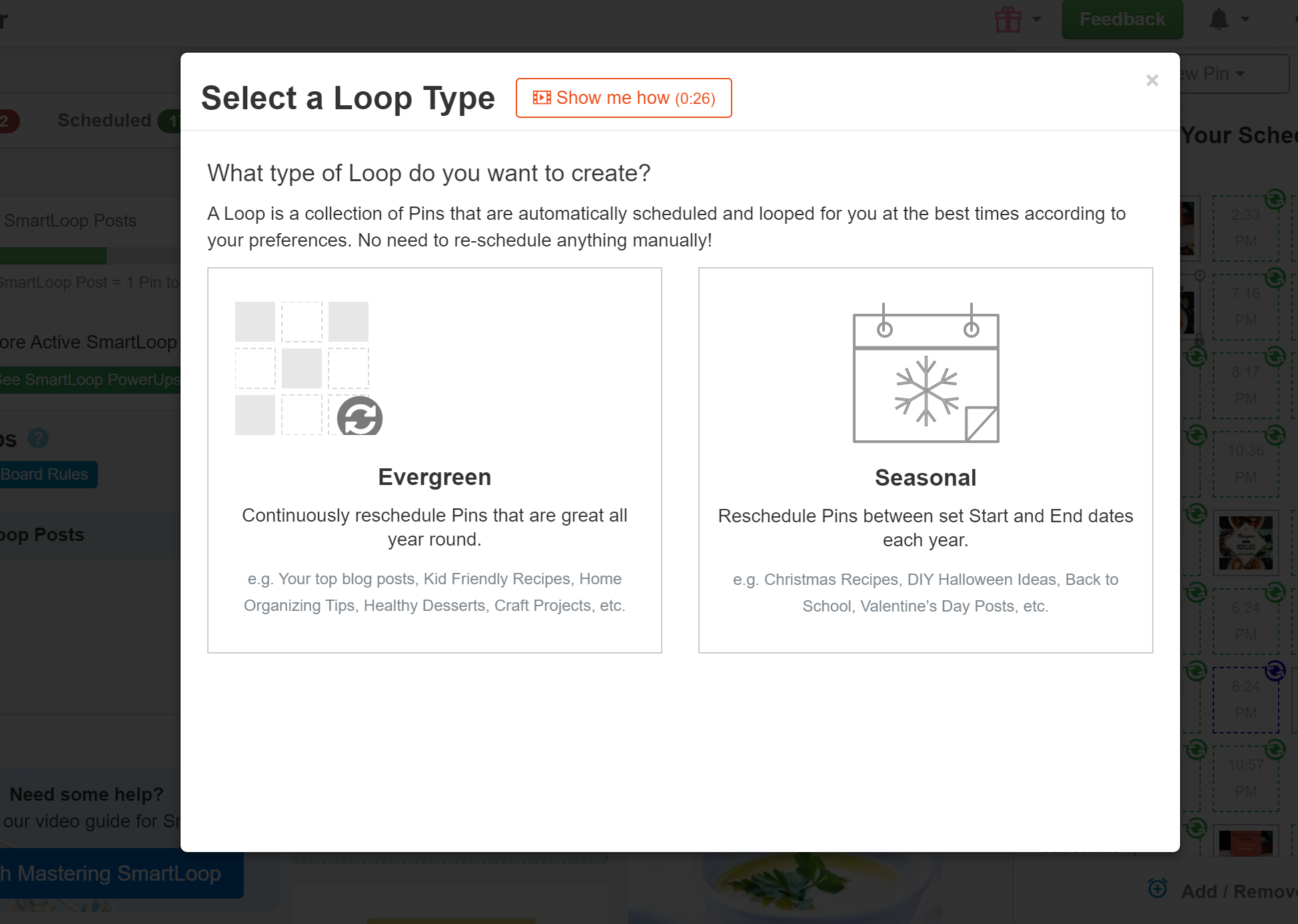 Then input the loop name, board, and how the loop should act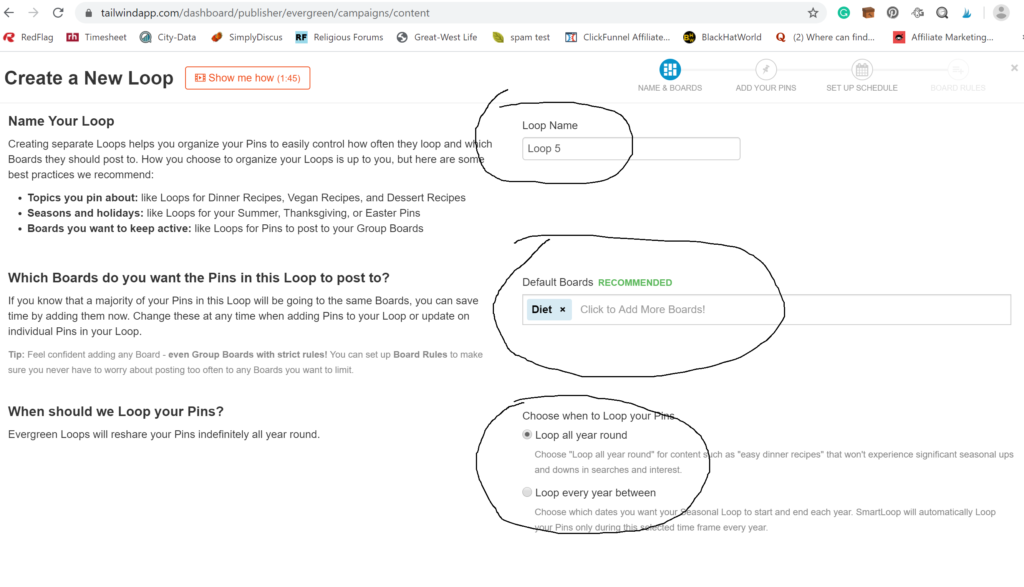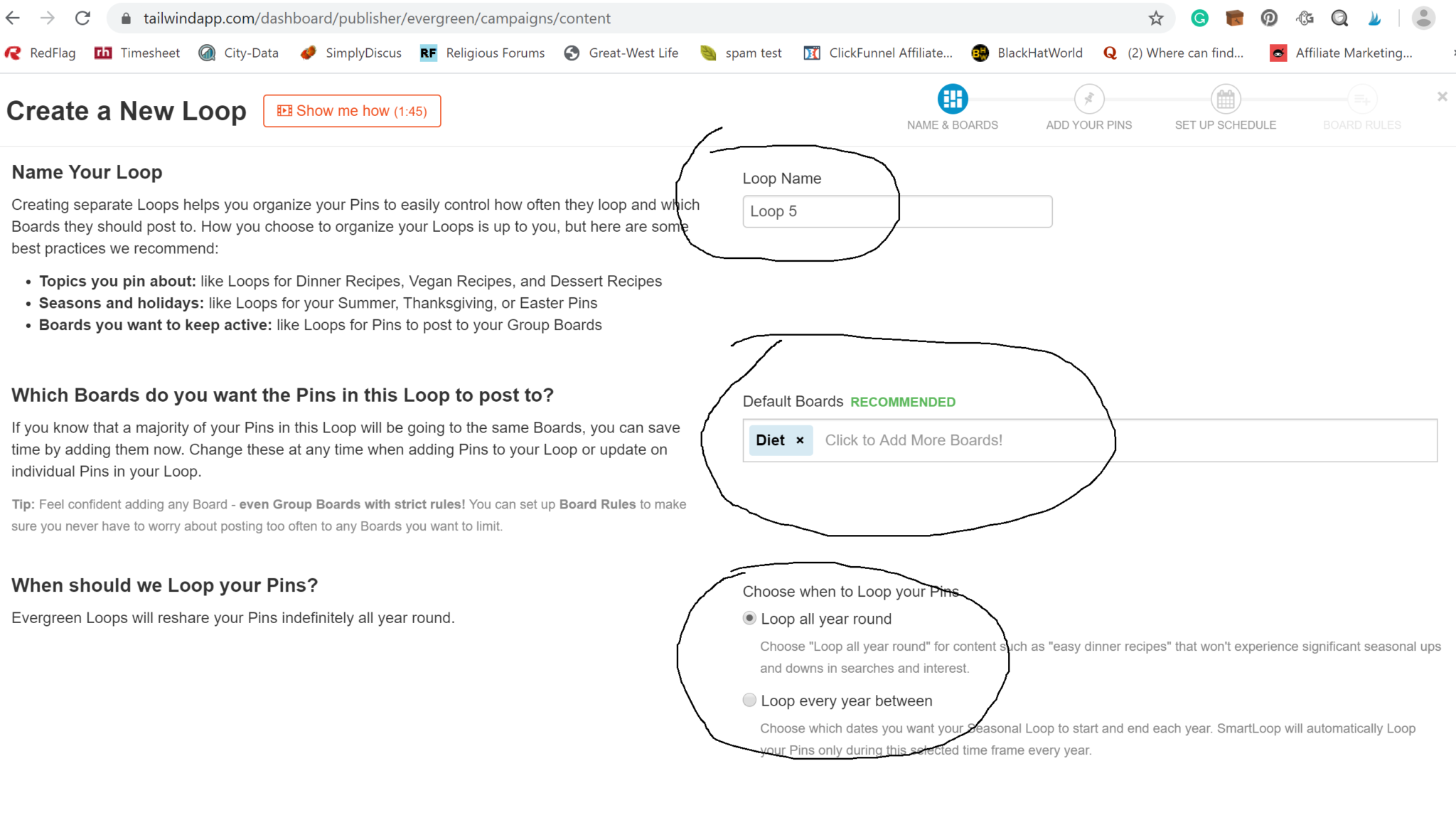 TAILWIND PROS AND CONS
| PROS | CONS |
| --- | --- |
| Smart loop that is a huge time saver and best value for an online marketer | It is not that easy to find some features and buttons |
| Price is affordable and you can upgrade plans as you go | Affiliate program is under Sharesale and they don't accept people that easy |
| User friendly and anyone can use it | |
| Tutorial videos are available on almost every step | |
| Live training is available all the time | |
HOW CAN I MAKE MONEY WITH TAILWIND?
Tailwind has two programs, referral, and an affiliate programs.
Referral – You get a credit in your account if you are using tailwind every time you refer someone
Affiliate Program – You get a percentage of the monthly payment of everyone who registered through your link
FINAL THOUGHT ABOUT THE TAILWIND APP
If you are a person who uses Pinterest or Instagram and wants traffic, then definitely, Tailwind app can benefit you big time. In fact, it is the smartest software I have ever seen this year.
You can get one whole month free to try it, so, why not! Maybe this is the one thing missing on your website or business.
I give tailwind app 4.8 stars out of 5
It is free, try it.
Let's see some of the common questions people ask about the software
Does Tailwind post automatically?
For every post or pin, you can schedule it once then it will post for your automatically over and over until the time you stop it
What does Tailwind do?
It posts and pins for you automatically and helps in getting traffic to your site
Does Tailwind have an app?
Yes, it has an app that you can download on your phone or iPad
How long is the free trial?
I am giving you a whole month of the free trial, just click here for your free trial
Does the Tailwind app have an extension?
Yes, It has a Chrome extension that you can download free.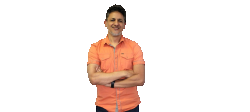 Latest posts by Nabil Al-Baidhani
(see all)