Email marketing is a great way to get your message out there to a large audience. By using effective subject lines, you can increase your chances of getting your message through to your target audience. By bombard your email recipients with relevant and timely content, you can create successful relationships with potential customers.
Although email marketing is used today as a means of communication between companies and customers, messages often fail to achieve the desired opening and conversion rates.
This happens because marketers are not giving enough attention to a key element: email marketing subject lines.
While there is no magic formula for writing the perfect subject line, digital marketers have developed a number of tactics over time that anyone can apply to their campaigns to increase the chances that people will open their messages.
Today, in this mega guide, you'll discover some of the best tips and a list of the best email subject lines that will undoubtedly help you achieve your marketing goals more easily. Relax and take your time to read.
Facts About Email Marketing
| | |
| --- | --- |
| 1. The Widespread Usage of Email | In 2022, global email users is forecast at 4.3 Billion users |
| 2. Billions of Emails Are Sent Daily | In 2022 333.2 Billion emails are expected to be sent and received each day |
| 3. Email Delivers a Strong Return on Investment | Dor every $1 you send on email marketing, you can expect an average return of $42 |
| 4. Use of Email for Content Distribution | Nearly 9 out of every 10 marketers use email marketing to distribute content organically |
| 5. Email Marketing Helps to Grow Your Business | 81% of SMBs still rely on email as their primary customer acquisition channel, and 80% for retention |
| 6. Welcome Emails Have a High Open Rate | 21% is the average email open rate, and 82% for welcome emails |
| 7. Personalization Works Wonders For Email | Emails with personalized subject lines generate 50% higher open rate |
| 8. The Power of Abandoned Cart Emails | Sending 3 abandoned cart emails result in 69% more orders than a single email |
| 9. Interactive Emails Are the Way Forward | Adding video to your email can increase click rate by 300% |
| 10. Customers Like to Hear From You | 49% of customers said that they would like to receive promotional emails from their favorite brands on a weekly basis |
Facts About Email Marketing
Importance Of The Subject Line In Email Marketing
The importance of the subject line can be summed up in something as simple as this: make your messages stand out from the multitude of emails your customers receive every day and grab their attention. Otherwise, they'll simply ignore your emails and worse yet, send them straight to the spam folder with no regrets.
And it turns out that, as they say out there, "the first impression is the one that counts."
If you meditate on it a bit, judging the quality of an email by its subject line is like judging a book by its cover.
In fact, according to statistics, almost 50% of email recipients open messages based on what the subject line says, and almost 70% send emails to the spam folder based on the same factor. So as you can see, the subject line is an element capable of determining the success or failure of your email marketing campaigns.
Best Ways To Write Great Email Marketing Subject Lines
Now let's look at some of the factors that make a really good subject line. These are essential elements that you should consider when creating your subject lines.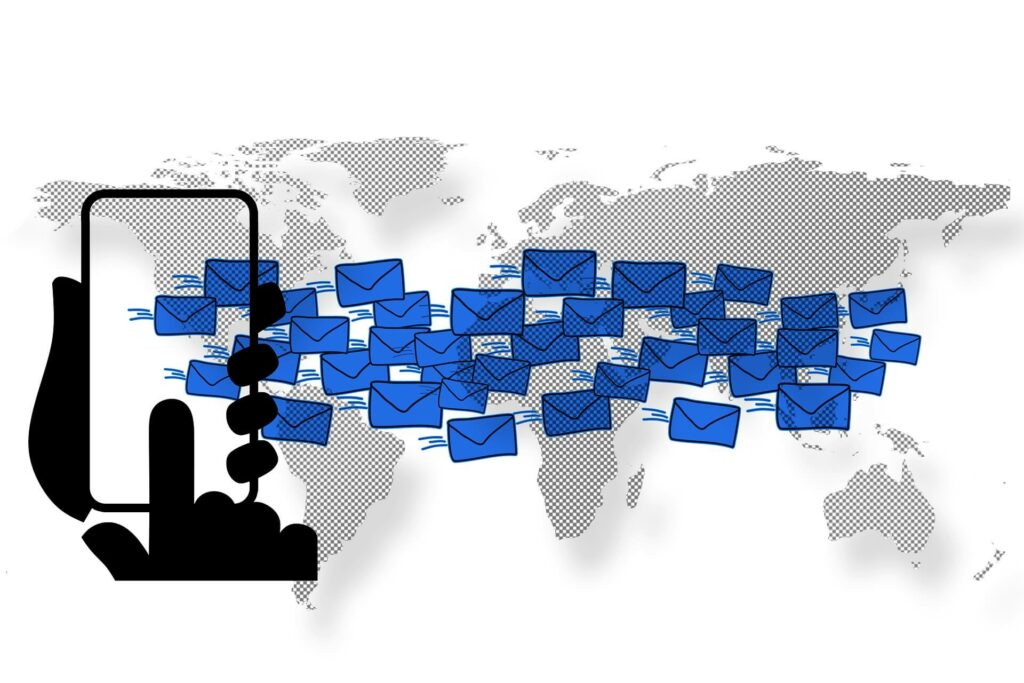 1. Use the correct length
This is a topic where there has always been a debate; is a long subject line or a short subject line better?
Well, the answer is, it depends. Although both strategies are perfectly valid, it is important that you take into account the following two factors:
If you use a short subject line, you can attract attention.
But if you use a long subject line, you can include more detail.
Therefore, the final decision will depend on your email marketing strategy.
Now, if you use a very long subject line, you may not achieve as much impact, since depending on the email client you use, the subject line may not be fully displayed.
In fact, each email provider sets a limit on the number of characters that appear in the subject line: Gmail shows the first 70 characters, while Hotmail and Yahoo show only 60 and 46 characters, respectively. However, think that adding a touch of mystery can come in handy on certain occasions…
Another factor that you should also take into account is that today, most people use their mobile devices to read their emails, so the reading space is getting smaller and smaller.
 2. Try to be human
Try to sound like a real person and not like a bot when creating your subject line. For this, you can set the sender name just before your company name: carl@yourcompany.com. This will give the recipient a sense of familiarity and make them think that you aren't a bot sending dozens and dozens of emails.
Using this tactic is especially helpful if you have previously established contact with your recipient, as it will create a sense of friendship and familiarity.
Keep in mind that most people are busy at work or at home and won't be willing to strike up a conversation with someone they don't know or don't have anything interesting to say.
 3. Highlight the benefits you offer
Do you have some kind of discount or promotion that you want to share with your contacts or have you created a very good piece of content that they will simply love?
Whatever the benefit you offer in your emails, do not hesitate to take advantage of it even in the subject lines. Take advantage of that space to tell your recipients about the advantages of opening your emails.
If you know your audience well, it won't be very difficult for you to present your great product in a couple of words and how it can meet the needs of your customers better than other competing products, for example. Just be sure to make it clear to them that they will need to open your mail to get this benefit. Of course, remember to always try to be honest, otherwise, you could lose the trust of your subscribers
 4. Avoid becoming a spammer
That your messages fall into the spam folder is a constant risk that torments any email marketing professional, which is very common. That is why it's also important that you take all the necessary precautions to avoid that dreaded place.
One of the best tactics is to avoid using certain words in the subject line of the email. Although words such as "invoice," "free" or "urgent" are normal words, they are widely used by spammers in their email messages.
If some spam messages arrive at your own email address on a regular basis, pay attention to the subject lines and you will see them with more clarity.
 5. Avoid capital letters and special characters
This aspect is closely related to the previous point, since using correct grammar and punctuation are essential to help you keep your emails away from spam folders.
In this sense, try to avoid writing the entire subject line in capital letters, since this is considered on the Internet as speaking "yelling" and besides that, it wouldn't be the best first impression, is another of the many techniques used by spammers.
Something similar happens with some punctuation marks such as percentages (%), currencies ($, €) and excessively used exclamations, quotation marks, and hyphens.
6. Learn to create the expectation
As I mentioned earlier, many professional marketers find that adding a certain amount of anticipation and mystery helps entice users into opening emails more often. However, always remember to offer realistic expectations and do not make promises that you cannot keep, since the reaction of your recipients could be fatal for your reputation as a brand.
7. Talk about current affairs
Regardless of the topic you want to cover in your newsletter, the first thing a subscriber expects to find is fresh and up-to-date information on trends in the sector of their interest or to learn more about a specific topic.
You guessed it! Creating subject lines that include references to news and current affairs can make it easier to position your brand as an authority within your industry and make your contacts want to open your emails as quickly as they receive them.
Best Practices When Creating Email Subject Lines

While testing is essential to finding the ideal subject line for your target audience, there are certain concrete practices that can help you achieve superior results with your subject lines. In this sense, creativity becomes a very important factor with which you must play to adopt these practices to the message you are going to send.
 1. Use emoticons
In recent years, we have begun to see that email messages include emoticons more and more frequently. Indeed, the use of emoticons can significantly increase the chances that your recipients will open your emails, according to statistics. However, many marketing experts still doubt this practice.
So which is better, to use or not to use emoticons in the email subject line? Well, the use of emoticons will depend on certain factors, like the age and location of your subscribers, their use of social networks, and even the device on which they read their email messages.
However, it isn't simply about using emoticons in your subject lines if you make the decision, but about choosing well which ones you are going to use. Take into account that each culture could present different reactions to the same image, so it is important that you analyze this factor well and use emoticons that leave no room for doubt about their meaning.
2. Use concise language
Try to use clear and precise language in your subject lines. Keep in mind that most people are busy and tend to check their inbox very quickly, so the more clearly you can state your message, the better. This also means that you should avoid using complex or unusual words and in case you want to create some mystery, it is better to leave a space for doubt at the end of the subject line.
3. Can you make it personal, please?
Simply, there is no doubt that adding the name of the recipient in the subject line is a good idea to increase the open rate, something that of course you should also practice, but also adding different types of personalization, either based on location, preferences or interests.
To make your life easier, remember that you collect information from your users in different ways, so you can use this information to help you personalize and adapt your email messages, thus giving your recipients the feeling that they are in a direct conversation with you.
4. Get inspired when writing
Take into account that the tone, the words you choose, and the way you write your subject lines, will have a direct influence on the desire of your readers to open your emails. You could state some facts, share an exciting situation, or ask questions that get them thinking about something.
You'll want to test, as your recipients may react better to positive things, or they may be more likely to open emails if they emphasize negative elements.
5. Take advantage of FOMO
The desire to keep up with what is happening around us, Fear Of Missing Out or FOMO, is a psychological principle that actually rules sites like Facebook. It's natural, people want to know what others know and find out what others are talking about. Basically, curiosity.
In fact, to a certain extent, the basis of clickbait subject lines is precisely that curiosity, which is present in all human beings and that is what drives us to open a message to discover something even before others. Clickbait titles are flooding the web, but you'll never know if they work with your audience unless you try them out. That said, avoid excessive use, and remember to be as honest as possible.
6. Create a sense of urgency
Another idea that often works very well, especially if you are trying to sell something, is to highlight discounts and promotions or create a sense of urgency in your subject line, such as a limited-time offer.
Also note that excessive use of time-limited campaigns and headers could be counterproductive since at a given moment your contacts could stop believing you and in the end, they could not react as you expected because they will know that you will soon launch another offer. For this and all the reasons that I already mentioned, it is crucial that you test, test, and test. After all, coming up with the ideal email subject line is both an art and a science.
List Of Best Email Subject Lines For Your Email Marketing Campaigns
Note: For this list of subject lines, I've included both generic examples and samples from well-known brands. Let's see the list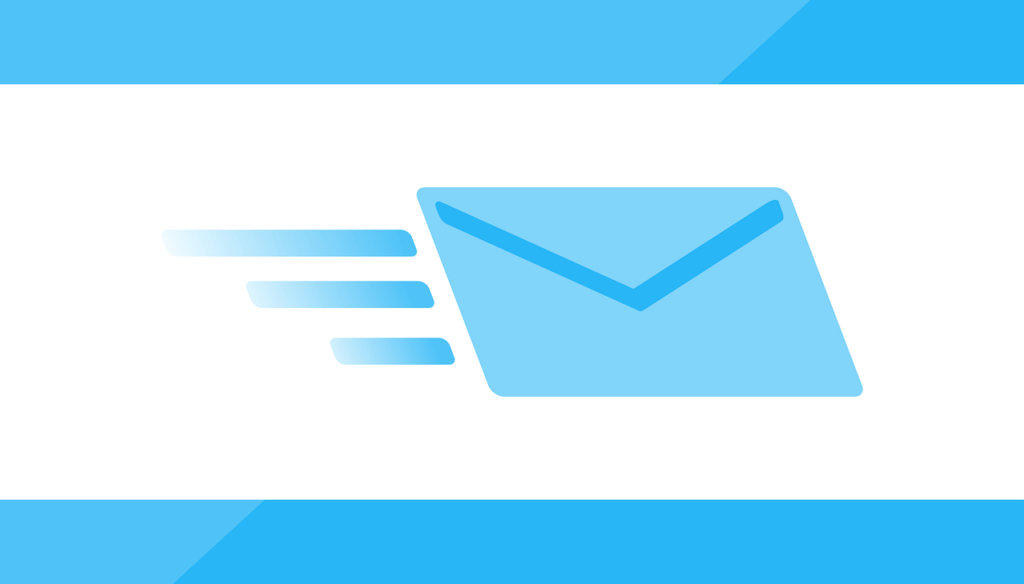 Welcome subject lines
Welcome emails are the first line of contact with your potential customers. These are welcome when new users or customers sign up for your newsletter or after having purchased one of your products. The most important factor to remember is that your subject lines should deliver friendly and warm messages while also hinting at what's inside.
Welcome to [company]! We are glad to get in touch with you. Ready to [next step]?
You made it! Please, complete your registration to get your [product, gift].
Welcome to our club! Your coupon is waiting for you here…
Welcome! Find important info and nice stuff inside…
Great! You're now subscribed to our [product].
Personal subject lines
Personalized marketing can be incredibly effective, especially when it comes to email marketing. Did you know that emails that include the recipient's first name in the subject line have a higher open rate than emails that don't?
One of the most effective messages is to mention an important date – like a birthday – and mention the name of the recipient.
Happy birthday Mary! – There is a surprise for you inside.
Hi Mary, do you need help creating a newsletter?
Hi Mary, here are 15 Disney meme pins you might like.
Can't decide, Mary? Get [company] new [product]!
Hey Mary! You don't want to miss this…
Hey Mary, we picked these for you!
We'd love your feedback, Mary!
Happy Birthday Laura – Surprise Inside!
Laura, do you remember me?
Hey Laura, the day is closer. Are you coming?
Laura, you've changed…
Promotional subject lines
Although email marketing is one of the most profitable channels for a business due to its low investment and high ROI, many people complain about receiving promotional messages by email that are sent in a generalized way and without any personalization criteria.
That is why to be successful with an email marketing campaign, using segmentation effectively, whether by preferences, interests, purchase history, gender, location, or language, among others, is crucial.
On the other hand, when you are going to use a promotional subject in your email messages, it is also important that you always include the price, the discount percentages, or the products that you are going to promote.
Save $150 for back to school (school supplies).
25% off in the revision of your vehicle. Only valid for this month.
Get up to $100 for changing your tires.
New products have just arrived! -> Use your $40 from [company]
50% DISCOUNT: Tees | Shorts | Activewear | Sweats.
Is a celebration! Get up to 80% off in the anniversary sale.
Did you have time to look at these products? Take advantage of the 50% discount now.
Wait! Stop now -> Up to 50% off ALL your favorite dresses.
Take this offer and save money when you buy online without leaving the couch.
Funny subject lines
Funny subject lines are a good example of clickbait email subject lines because people like and need to smile. This is because the news can often be depressing and most of the emails in our inboxes are quite serious. So highlight your subject lines with fun messages that make your customers smile… Or at least appeal to some sweet emotions.
Best of [company]: The offerings we're proud of – unlike our nephew, Carl.
Caution: Extraordinary underpants inside.
When was the last time that…? Just between you and me
Yeah, another email…
SAAALE! Extra 40%! Sorry for yelling! – Bonobos.
The fresh pants of bel-AYR – AYR.
Urgency – FOMO subject lines
FOMO is one of the most effective marketing strategies that you can use to interact with your contacts since, as you can see in social networks, most people don't want to miss out on anything; especially if those things can save them money or time in the future. Even if it's not something too valuable to lose, it's worth opening an email to find out what the offer is all about. Learn how to use the subject line to let your subscribers know what they're missing.
There's only one hour left. Are you going to miss it?
Last places for [event name].
Save 70% on your purchases, just for today!
Last hours for your 25% off on everything.
Limited Edition Collectible Helmets – Scuderia Ferrari.
Last chance for 15% off bulk candy! – M&M's.
Last Chance: An Extra 10% Off Ends Tonight – Boden.
There's Still Time To Save On These Exclusives – Violet Grey.
BOGO free clearance is over in 5…4…3… – Torrid.
Ho Ho HURRY. There's 20% off Christmas decorations – west elm.
Curiosity subject lines
When they ask you to refrain from doing something or give you an incomplete message, the immediate effect is most likely to be that you feel even more attracted. That's the strategy behind subject lines that appeal to human curiosity. Curiosity is a simple yet effective way to make people more attracted to your emails, but make sure your email content contains something worthy of that subject line.
*Do not open this email*
Do NOT commit these atrocities on Instagram.
This is why size does matter.
Open if you dare! – Ashley Stewart.
A marriage proposal inside – PicMonkey.
Can't we stop smiling? – Bite.
The nominations are in… – Great.
What is the danger of triskaidekaphobia? – Stripe.
Name a more iconic duo. We will wait. – Gap.
Small but Mighty – Brighton.
This email may cause drowsiness – Chubbies.
Non-stop chills, thrills, and entertainment! – Warner Bros Animation.
Social proof – testimonial subject lines
Another way to take advantage of the email subject for your email campaign marketing is to use personal testimonials as a hook to get the message open. Basically, there are two types of testimonials you can use, customer testimonials and expert testimonials.
However, customer testimonials are the best advertising for any business, especially when you only sell online, as it offers greater confidence and security to new customers to buy a product or hire a service. So, don't hesitate a minute to ask for testimonials from satisfied customers to serve as a recommendation to potential customers.
Peter managed to lose 20 kilos in 6 months without going hungry.
Laura increased the sales of her local business by 50% with Facebook.
Roger no longer smokes cigarettes and saves $1,200 a year.
Mary got her driver's license approved in just 30 days.
Find out why this [product] is sold every 9 secs
Mark now makes $5,000 a month after reading this book.
Don't just take our word for it – Framebridge.
Yeah, what they said – Morphe.
Pain points – emotional subject lines
95% of purchases are emotional. From here it is easy to deduce that learning to play with emotions – in the good sense of the word – is key to making people open your emails. You don't need to be a professional psychologist to know how to take advantage of those emotions, just use common sense and learn to put yourself in the shoes of your contacts to identify their pain points and take advantage of them.
A Broke Girl's Guide to a Luxury Vacation.
A mother's love is something special.
Give dad the BEST GIFT EVER + 20% discount – M&M's.
Elephants on a crowded planet? – This is what you can do to help – WWF.
Take action to protect the planet! – WWF.
It's not just driving. It is therapy. Keep driving – Porsche.
For years to come – Charity Water.
Your beauty issues, are solved – Sephora.
Stop wasting time on mindless work – Evernote.
Learn a language with only 5 minutes per day – Duolingo
Customer appreciation – gratitude subject lines
It will always be well received by your contacts to show that they are important to you or the company you represent. If you send emails with a certain frequency to show how much you appreciate your customers or just to say thank you – especially after some interaction or sale – and at the same time offer a "gift" if they open your mail, that will be like a magnet that will attract them irremediably.
Because we appreciate you, start your day with something delicious.
Free gift. No catch. Just because we appreciate you…
This is how we say thanks…
Hi Mary, enjoy this gift as a sample of our appreciation.
Great customers like you deserve gifts like this.
Thank you for all these years together!
Happy [event]. Enjoy it!
Thanks for choosing [company].
Thanks for your purchase! Receipt (and a gift!) inside.
Thanks for signing up. Now, the next step…
Vanity subject lines
It's normal to feel pride in something you've created, whether it's a cake, an eBook, or a review you've left on the Internet, something that many companies use to their advantage. Let's confess that we are all a little vain with ourselves and we like to be valued. Let your customers know they are respected and special.
Read your review about [company, product].
[3-MINUTE POLL] We want to know what you think! – WWF.
Being a member has its advantages – Adidas.
You are already part of the family – eve Sleep.
Age-defying beauty tricks – La Mer.
Products the celebs are wearing – Sephora.
Direct message subject lines
The subject of your emails can also be used for the purpose of conveying certain information in a clear and concise manner. This type of subject is normally used when you want to provide all the necessary information in a few words because that way the recipient knows at first glance what the new message is about.
In this way, you will ensure that the readers or recipients can know the content of the message without having to open it and therefore decide if the information will be relevant or useful.
How to make cupcakes with chocolate filling?
Fill your cupcakes with chocolate to sweeten life.
So you create reports like a pro.
You can help end food waste – WWF.
My ranking in Google has dropped – why and how to fix it? – Serpstat.
What is the secret of customer loyalty? – dotdigital.
Investors are terrified… of missing out on the market rally – CNN Business.
Who influences the influencers? – Adweek.
Your weekly summary of digital marketing – Dotdigital.
News and events subject lines
Human beings are like that; we are curious and we like to be aware of what is happening around us, that is why adults like reading and watching the news on TV or on the Internet. Much better still if the news and novelties arrive directly in our inboxes.
[Company] has been hacked – this is what is happening.
New limited-edition sneakers [brand].
New "All in One" service for your business.
Winners of the Pets and Selfies contest.
Free paint and supercharge options – Tesla.
Get Ready – Cybertruck Live Presentation – Tesla.
It's time to put on the mask and celebrate Batman Day – WB Games.
Call to action subject lines
Email subjects that include a call to action have higher opening rates and conversion rates since if the recipient has been captivated will end up performing the desired action. It is important that you convey the desired message using a few words and always explaining specifically what action you want them to carry out; that is, they must be short, direct, and never be made up of more than 5 words so that they are not too long.
Vote to win.
Request your place now with a 50% (discount).
Sign up for the next webinar and meet the new guest.
Sign up for the premium account and try for 15 days.
Buy now and receive a gift.
Numbers and lists subject lines
Another type of subject that you can use in your email marketing campaigns is numbered lists since people are more likely to open the message and therefore offer great results at open rates. This is also one of the most common methods when creating titles for blog posts and it serves as a call to action since the human brain considers that the information will be easy to read and better understood.
10 Tools to do something.
7 Tips to improve something.
5 Tricks to use something.
20 Books for someone or something.
15 Recipes to make something.
Final Thought
As you have seen, the subject line is one of the most important elements of the email, and I am sure that after what you have learned today, you will no longer leave it for the last minute. Follow the tips I've given you to craft the perfect subject line for each of your emails that are most likely to be opened. However, my best no-secret advice is, to test, test, and test until you find what works best for your target audience.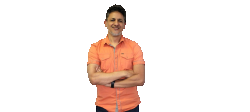 Latest posts by Nabil Al-Baidhani
(see all)