In this guide, I'll show you how to start a dropshipping business on Shopify in just a few clicks. We'll also give you some tips on how to run your business effectively and how to find the best products to sell.
Dropshipping has been a popular form of online business for the past decade, especially after the launch of Shopify. Many people made a lot of money with Dropshipping On Shopify and they continue to do so.
Shopify is a great platform for dropshipping because it is easy to use, has a lot of features and integrations, and is affordable.
What Is Dropshipping?
Dropshipping is selling things online for a margin without holding any inventory. Dropshipping is a business model in which ecommerce entrepreneurs sell products without having to carry any inventory. When a store owner receives an order from a customer, they simply contact the supplier, who will then ship the products directly to the customer's door. Dropshipping apps like Oberlo let you add products from various suppliers into your shop to fuel your product offering.
Find a supplier and a product to sell. Cost $50
Make an e-commerce website and list the same products for $65
When someone buys the product on your website for $65, order the product for your supplier for $50
Give the supplier the name and address of your buyer so it is shipped directly to him
At this point, you sold a product for $65 and cost you $50, and made $15
Rinse and repeat the process.
This way, you don't hold any inventory and you don't even touch the product.
How To Find Products And A Supplier?
Finding a product and supplier is easy. They are everywhere on the internet, but the most used one with dropshipping is a website called Aliexpress. It is a Chinese website that gathers manufacturers and the price of products is cheap on that site. In fact, many of the products you see on Amazon are coming from Aliexpress.
Why Use Aliexpress?
You don't have to use Aliexpress, you can use any other supplier, but Aliexpress has the following advantages;
Prices of products are cheap which means your profit margin becomes high
They understand the dropshipping model and they do it well
The website integrates well with Shopify and makes ordering and importing text, images, and others easy
How Do I Make A Shopify Website?
Making a website can be a barrier for many people of starting an online business because it involves technical skills. That is where Shopify comes into the picture.
Shopify is a platform where you can make a professional and fully functional e-commerce website in a matter of hours. All you have to do is a few clicks to build your website without technical skills, without any previous experience, and with a short time.
The only thing is, they charge a monthly fee and they have different plans.
Why Shopify?
Building an online store is fast and easy
It is secure
Mobile responsive
24/7 Support
What Is The Price Of Shopify?
Shopify offers a 14-day free trial, after that, you have to pick one of the following plans;
Basic Shopify – $29/month
Shopify – $79/month
Advance Shopify – $299/month
It is recommended to start with the basic plan and you can upgrade any time later. The main differences are in reporting, number of staff accounts, number of inventory locations, and other differences.
Dropshipping on Shopify: Steps Of Building Dropshipping Business
These steps might vary from one business to another depending on several factors, but these are the general steps assuming you are using Aliexpress and Shopify.
1. Sign Up For A Free Aliexpress Account
Aliexpress is where you can get products to sell and find suppliers. It is free for everyone to create an account. Go to aliexpress.com and click account then sign up. After that, follow the instruction and it is easy.
2. Sign Up For 14 Day Shopify Trial
Shopify is the platform where you build your store and it is not free. However, they offer a 14 day free trial period. The main advantage of Shopify is that anyone with no technical skills can build websites and makes the process really easy.
Go to Shopify, enter your email address, and click start free trial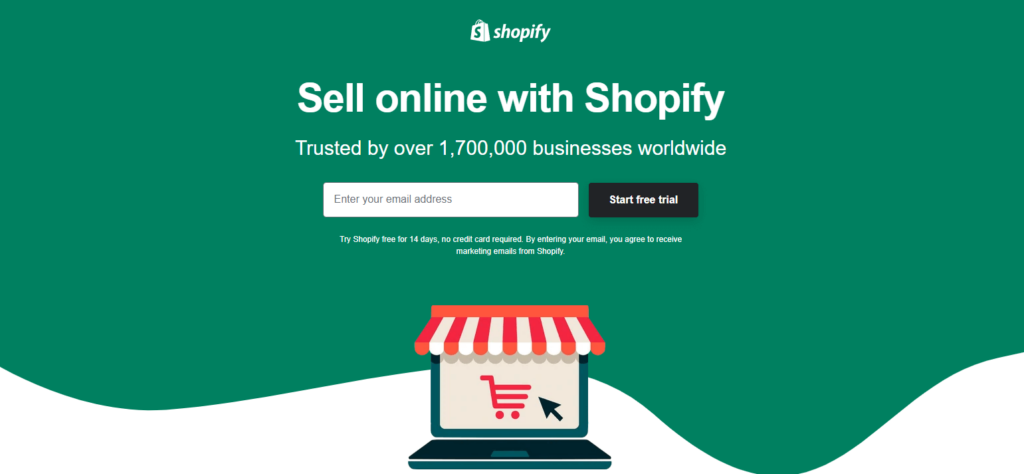 From this point, you can follow the instructions to set up your store, and if you want help, here is a step-by-step video about How Shopify Dropshipping Works: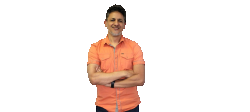 Latest posts by Nabil Al-Baidhani
(see all)