Here is the Complete Guide on How To Make Money With Videos? There is no doubt that videos are superior and much much better when it comes to engagement and more attractive to pause and watch when it comes to online business. Whether you are selling something or not, if you have an online existence, you need traffic and eyeballs on your website.
Some people are natural and they enjoy creating videos and that is what they do. But for some people just like me, I find it difficult to create a video, or I will have to buy expensive software in order to do so.
You might not be the person who enjoys making videos. But you need it for certain things like an e-commerce store, you want it for a client, or you want to advertise a product or service, and you need it fast.
You don't have the time or skills to make professional-looking videos but you need videos…… What is the solution! Well, let me tell you, I was that person until I found Pictory. It is an online-based software that enables you to make a professional-looking video in minutes.
How Does Pictory.ai Work?

Pictory uses AI to easily convert long-form video and text content into short branded videos for social media.
How does Pictory works?
Start from a recorded video
Use AI to transcribe the input video into text.
Edit the transcription to edit the video.
Use AI to extract the top highlights.
Start from text
Use AI to extract key sentences when starting from blogs.
Create anchor videos supported by visuals sourced from an extensive media library.
Add AI-powered voiceover or record your own voice.
The Power Of Video Marketing: You Need to Use Video Marketing
We can't deny the fact that when marketing, Videos are more powerful than images or text. Let's see some stats about video marketing below:
And many more. Simply from your own experience, on Facebook, for example, you can clearly see that videos get more shares than just text or images. Do you agree with me?
How Can I Make Videos Without Breaking The Bank?
There are a few key things you can do to make sure your video is great and won't break the bank. First, make sure your equipment is up to par. If you don't have the right tools or if you don't have enough space, your video will likely not be as good as it could be. Next, choose a topic that is interesting and relevant to your audience. This will help keep their attention and make sure your video is well-made. make sure you are aware of the common mistakes people make when making videos and how to avoid them.
The solution is easy, Pictory. An online-based software that allows you to make stunning videos in minutes.
You can try it free and make 3 videos without paying anything or asking for a credit card.
Pros And Cons Of Pictory.Ai
| PROS | CONS |
| --- | --- |
| Creates professional and visually stunning videos | You still have to create videos |
| It is fast to create videos | You can't control the speed of a single slide |
| It is easy to use and doesn't require experience | |
| No need to show your face and no need to record your voice | |
| The cheapest video-making software so far | |
| Great for making Youtube videos | |
Best Ways to Make Money from Videos
There are many ways to make money from videos. You can create and sell your own videos, or you can work with a company that produces videos for its customers. Whatever way you choose to make money from your videos, You can sell them on YouTube, through online platforms like eBay, or even create your own channel and sell advertising space.
You can also produce your own content and offer it as a course or on-demand video service. Whatever option you choose, be sure to do your research to find the best way to make money from your videos.
Make Money With Videos As A Freelancer
Try to picture this, Tell me how many local businesses are in the area where you live. How many dental clinics? How many real estate agencies? Alteration shops, Coffee shops,…..etc.
I think you have got the idea. All these businesses need to advertise their business, they want to put videos about their business on their website, Youtube, ….etc.
If you reach out to these businesses and offered to do a promotional video for them, let's say a 5-6 minute video for $300, Do you think they won't like that? I am sure, you will get a lot of clients. The best part of it is, with content samurai, it will take you a few minutes.
Make Money With Videos On Youtube
Watch this video below, It is someone advertising Content Samurai on Youtube.
I am sure you have seen a lot of people, teenagers, and kids make a lot of money on Youtube. By far, Videos on Youtube are the best and free way to advertise for anything.
Let's say you are an affiliate of Amazon or any other company, you need to sell products, you need to advertise, but the problem is, you don't want to show your face and you are like me, not a camera person, Content Samurai is the best thing you can do if you want to advertise your brand or a product just like the video above.
Make Money With Videos And E-Commerce
If you have an e-commerce store like Shopify or any other online store, I am sure you have been using Facebook ads. I am sure you know by now engagement is the most important thing that can make or break your Facebook ad.
Videos no doubt have higher engagement than just images and text. Just try to picture this, you can make a highly engaging and professional-looking video ad in just 10 minutes.
CAN YOU SEE HOW POWERFUL IS THAT?
Make Money With Videos And Blogs
If you have a blog site and you write a lot, How would you like to convert what you wrote into videos? I think that is an amazing idea. All you have to do is Pictory ai and paste the text from your blog and watch the magic happen, in 5 minutes you made a professional video out of your blog post. A video that you can share on Facebook, Youtube, and other video-sharing sites.
Final Thought
Pictory is an amazing product if you are interested in video marketing or you want to convert text to videos. You can even make money with their affiliate marketing program.
You can try it free before deciding to buy the product.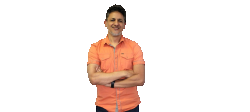 Latest posts by Nabil Al-Baidhani
(see all)