Clickbank For Beginners: How to Make Money with ClickBank?
Are you familiar with Affiliate Marketing? If not, then simply it is earning a commission for selling other people's products.
In this day and age, it doesn't really matter if you have your own product to sell and build a business. It doesn't matter if you have a warehouse to store products or a physical store. Good news…… You don't need all those if you just have a computer/laptop and an internet connection.
In this blog, I will discuss Clickbank For Beginners: How to Make Money with ClickBank? Out of all the affiliate networks on the web, Clickbank is one of the largest and most reputable services to market products.
WHAT IS CLICKBANK?
ClickBank is a website where inventors/creators of products mostly digital list their products and allow people to sell for them and get a high commission.
One might be asking, Why don't those creators sell their own products? the answer is, it could be for many reasons like:
They are creators, they are not marketers
They want to focus on creating products
other reasons
We really don't care about that, We want to make money and ClickBank is giving us that chance.
WHAT PRODUCTS CAN I FIND ON CLICKBANK?
ClickBank is a website that allows users to find products that they can buy. By clicking on a product, users can learn more about it and make a purchase. This website is great for online shoppers because it makes shopping for products easier and faster.
Clickbank is a website that allows users to find products they can buy. By clicking on a product, users can learn more about it and decide if it is the right product for them.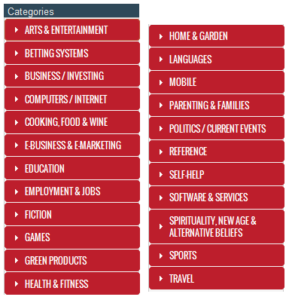 The above is the main categories and if you click on the arrows on the left, more sub-categories come up
HOW DOES CLICKBANK WORK?
Go to Clickbank homepage
Log in
Click marketplace on the top menu
On the left menu panel, choose the category you want to promote (see the picture above
Choose the product you want to promote
Click on the "Promote" button
Then you will be given a special link that you can promote. Anyone who goes through that link and buys the product, get a commission
IT GETS BETTER WITH CLICKBANK
Click bank sales pages are designed by marketers who spent years in marketing and have the best experience in the market. All you have to do is direct people to the ClickBank sales page and they will take it from there.
One of the things they do is, upscale. I am sure you have been to McDonald's, what happens when you buy a burger? They ask you if you want fries with that right? That is what Click bank does. When people buy the product you promoted, they try to sell people other products that are related, complementary, or better to have to the original product that they bought. and guess what! You get a commission of everything people buy as long as you bring customers through your special link.
HOW DO I ADVERTISE CLICKBANK PRODUCTS?
There are many ways to advertise products. Remember, the most important thing is to get people to the sales page of ClickBank and they will take it from there.
When advertising the product, there are two types of advertising:
You can actually pay to advertise Clickbank products because the return and commission are big that easily covers the cost of advertising and make a profit on top. To mention some types of paid ads:
Facebook Ads
Google Ads
Bing Ads
Free Ads
In this type of ads, you get to keep 100% of the commission you make, but, it is not as easy as paid advertising. There are many places you can advertise at like:
Forums
Quora
Facebook Groups
Blogs
Your own Website (Write a review about the product)
Let us say you are advertising weight loss products from Clickbank. Go to forums, Quora, and FB Groups, and find people who are interested to lose weight, asking questions about weight loss,….etc.
Don't just spam them with a Clickbank links, rather, you give useful suggestions, answers, or insight then You can point them to the product if they are interested to buy.
WHERE CAN I GET RESOURCES TO PROMOTE CLICKBANK PRODUCTS?
On Clickbank, there are good products and there are bad ones. Usually, good products are supported by great customer service and they provide you with tools like images, articles, discounts, press releases, and many more just to help you promote their product. After all, they want to sell.
Good products always have an affiliate page. see the picture below

When you click on that affiliate page, you will find all kinds of resources you need to promote the product. In many cases, you can even find a free ebook that you can give away for free.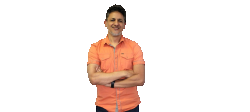 Latest posts by Nabil Al-Baidhani
(see all)