In this ACTIVECAMPAIGN PRICING article, I am going to tell you everything you need to know about the product, so; you can start or take your email marketing to the next level.
I am sure you have heard the saying that goes "The money is in the list" right? and that is true, the list is the contact list that you have and they opt-in to receive your emails.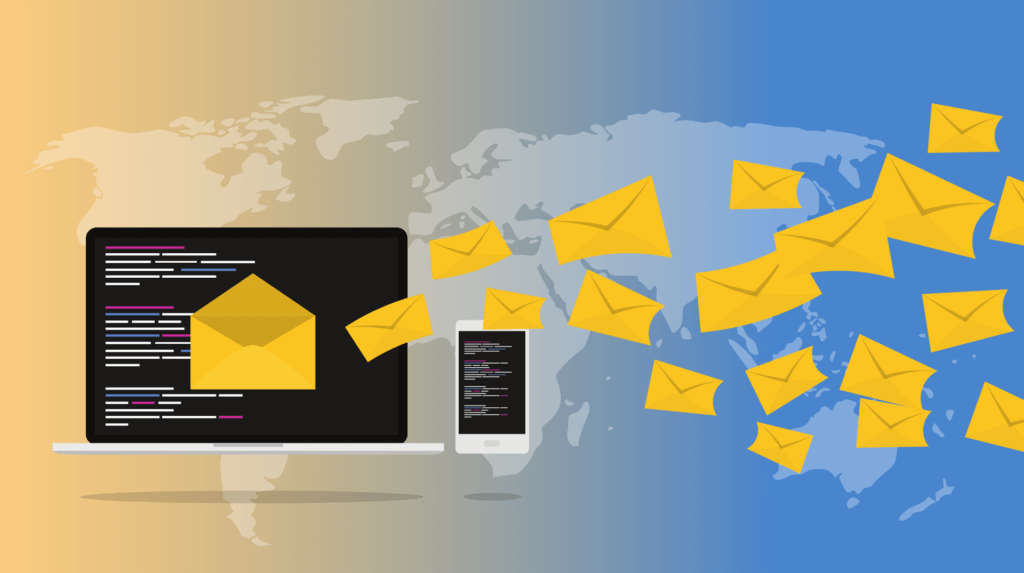 You, as an affiliate marketer, online marketer, or any small business can reach them anytime you want without spending anything for that traffic or to reach them. The list is yours and you own it. In order to do that, you need an autoresponder or email marketing system because it doesn't look professional and it is labor-intensive to use a regular email like Hotmail, Gmail, or even the email you have like info@yourbusiness.com.
In this review of ActiveCampaign, we will talk about email marketing and autoresponders in detail.
WHY DO I NEED AN AUTORESPONDER AND MARKETING AUTOMATION?
This is a good question. A related question is why e-mail marketing and marketing automation?
There are two reasons why anyone who has any form of website needs email marketing and needs an autoresponder:
REASON#1 – The money is on the list. Email marketing works and that is why it is used by big companies like Amazon, Old Navy, and others. Traffic to your website is the most important factor in making or breaking your online existence. A website without traffic is like a shop in a desert. Nobody sees it; no one comes to it, no one buys from it. People pay for traffic, and people pay to get others to subscribe to their mailing list. What happens if you have subscribers and you are using email marketing? In that case, you create your own traffic, you can reach your subscribers anytime you want and generate that traffic to make money.
REASON#2 – Time-saving Machine. It is a matter of set it and forgets it. let me clarify what I mean here. See for example my main website https://www.kramarketing.com/ 
Any person who subscribes to this form will be getting an email from me every 2 or 3 days. The point is, I don't write the email for each person who subscribes, rather, it is automatic, I set it up once and it continues to work for all future subscribers.
It is marketing automation and CRM platform that allows you to automate emails to your subscribers. so, in short, it is used for the following:
Creates forms to collect email
Sends automated emails to your subscribers
Sends a broadcast to your subscribers
Sends messages to your subscribers
Gives Analytical report about the emails you sent
UNIQUE FEATURES WITH ACTIVECAMPAIGN
Here is what I liked most about active campaign;
1. THE ABILITY TO SHARE AUTOMATION SEQUENCES
This reminds me of Clickfunnels, where you can share funnels. Here you can share the automation email that you build.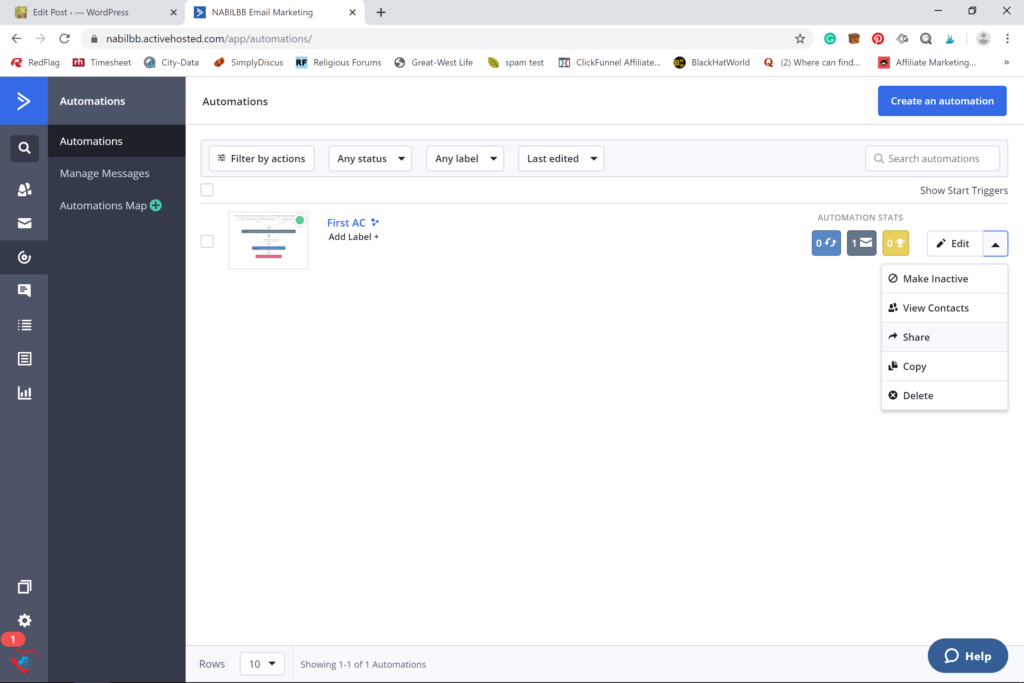 This can be implemented as a lead magnet, for example, create automation sequence follow up and use it to attract people and use it as a bonus
2. IT HAS AN AFFILIATE PROGRAM
You can use the platform and marketing to earn a 30% commission is a feature that I was missing when I haw using Drip. It is a great platform for promoting itself. For example, what we said about sharing automation emails, give people the automation as a bonus as long as they have activecampaign, if they don't have it, there are many people who will get a plan using your affiliate link because they want those automation emails so much. And…… You earn the commission.
| LITE | PLUS | PROFESSIONAL | ENTERPRISE |
| --- | --- | --- | --- |
| $15/mo | $75/mo | $175/mo | $309/mo |
| $25/mo | $75/mo | $175/mo | $309/mo |
| Unlimited sending | Everything from Lite | Everything from Plus | Everything from Professional |
| Email Marketing | Unlimited sending | Unlimited sending | Unlimited sending |
| Send Newsletters | CRM w/ Sales Automation | Site Messaging | Custom Reporting (Beta) |
| Marketing Automation | Contact & Lead Scoring | Attribution | Custom Mailserver Domain |
| Chat & Email Support | Contact & Lead Scoring | Predictive Sending  ML | Custom Domain |
| Up To 3 Users | Deep Data Integrations | Win Probability  ML | Dedicated Account Rep |
| | Custom User Permissions | Split Automations | In-depth Onboarding |
| | Custom Branding | Up to 50 users | Free Design Services |
| | One on One Training | | Free Social Data |
| | SMS Marketing | | Phone Support |
| | Conditional Content | | Uptime SLA |
| | Up to 25 users | | Unlimited User |
| | | | |
Activecampaign pricing is not that cheap and it is not that expensive. It is reasonable especially taking into consideration the power and functionality it provides.
WHY I SWITCHED FROM DRIP TO ACTIVECAMPAIGN?
I have been using Drip for more than 3 years and recently I switched to Active campaign. First of all, Drip is a great autoresponder with great features and functions, but, it was not what I needed. Let me list the reasons for my decision:
1. PRICE
The minimum price with Drip is $49/month
Activecampaign starts at $15/month
2. AFFILIATE PROGRAM
I am an affiliate marketer, I like to earn money in affiliate programs like Clickfunnels, Activecampaign, and others while using the platform. Drip doesn't have an affiliate program but, Ac has one.
3. CUSTOMER SERVICE
If I have a problem with something and I call, I like to talk to a human to help me. With active campaign, I can actually call and talk to a person. But, with Drip, you can chat online or send an email.
4. DIRECTION
Drip has features and functions that are more than I needed. It is mostly directed towards e-commerce. I am an affiliate marketer, Don't have an e-commerce store. So, I am paying for things that I don't need and I don't use them.
But, again, Drip offers 14 days free trial that you can use and decide for yourself.
ACTIVECAMPAIGN PROS AND CONS
| PROS | CONS |
| --- | --- |
| Easy to use and powerful automation platform | Learning curve can be long because it contains a lot of features |
| Detailed reporting that I never saw with any other automation platform | |
| Highest number of delivery comparing to other platforms | |
| They offer free migration if you want to move from other providers | |
Both platforms suppose to do the same thing and suppose to have the same or very similar functions. Let's see who wins in different categories here
USER EXPERIENCE
AC has more functions and power than Aweber, you will think Aweber is easier to use. But, the opposite is true. When it comes to user experience and ease of use, Activecampaig is the absolute winner.
DESIGNS
AC gives you around 40 templates that you can edit/modify if you wanted. Aweber gives you more than 150 templates. When you consider the number of templates, Aweber is better, but, when you consider the flexibility of the modernity of the templates, AC is much better than Aweber.
AUTOMATION
Automation emails with activecampaign are perfect and I think it is as good as it gets. With Aweber, It is a little confusing and the learning curve can be long compared to AC.
SUBSCRIPTION FORMS
This category comes to a personal choice.
With AC if you are on a low price package, you are given only one generic form. But, if you are on a plus or higher plan, you are given more choices and ease of use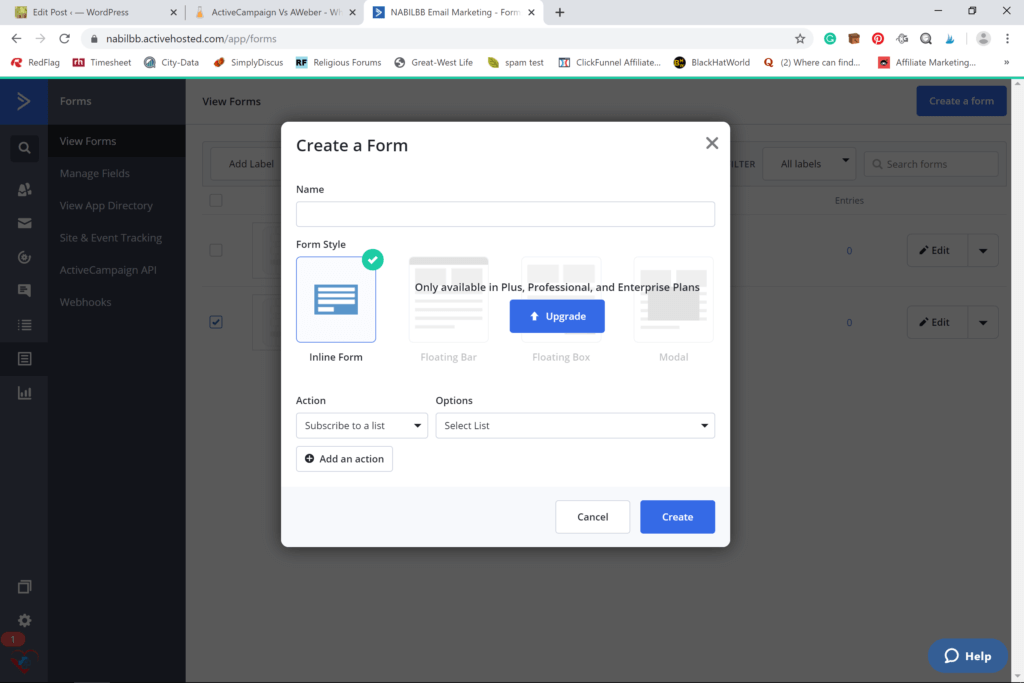 With Aweber, you have more options, more features, and more flexibility when it comes to forms. In my case and many people, I don't use the ready forms and I make my own forms using Elementor.
REPORTING
As I mentioned in the Pros and Cons section, reporting with activecampaign is one of the best-detailed reporting I have even seen. So clearly AC takes this category. With Aweber, there are only basic reports available.
DELIVERABILITY OF EMAILS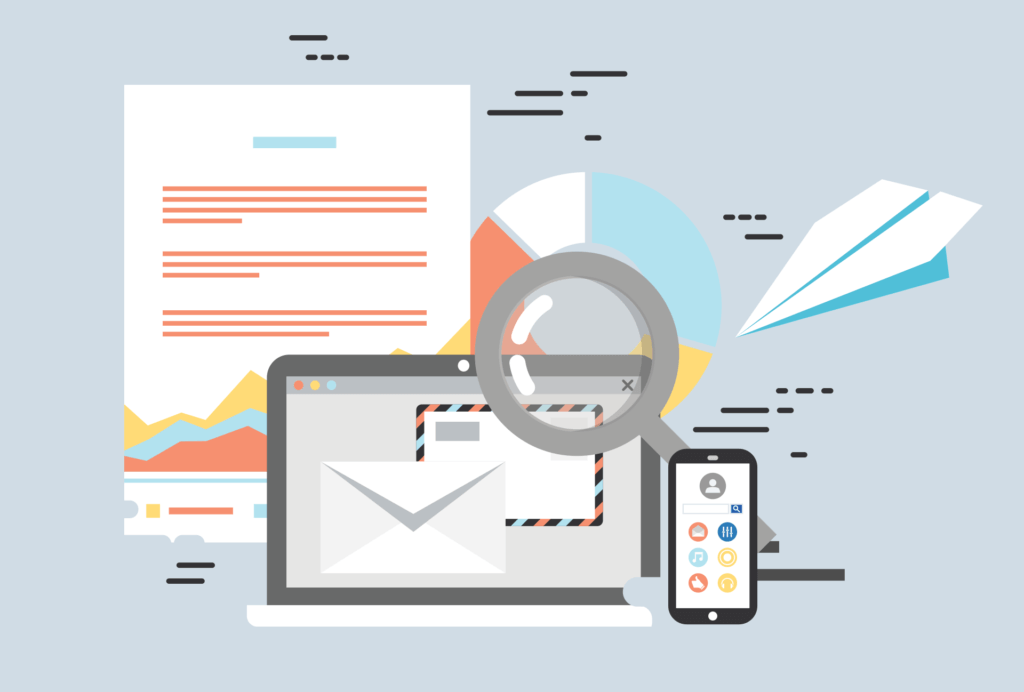 This is the most important thing with your emails. you don't want them to end up in the junk folder and marked as spam. When comparing AC and Aweber, AC deliverability is higher than the deliverability of Aweber according to this
INTEGRATION
Both AC and Aweber provide a good integration system and people are happy with both.
SUPPORT
I like the support of Activecampaign, they offer chat, email, and phone lines. To be honest, I never tried the support of Aweber, what I read on the web, some are happy and some are not with Aweber.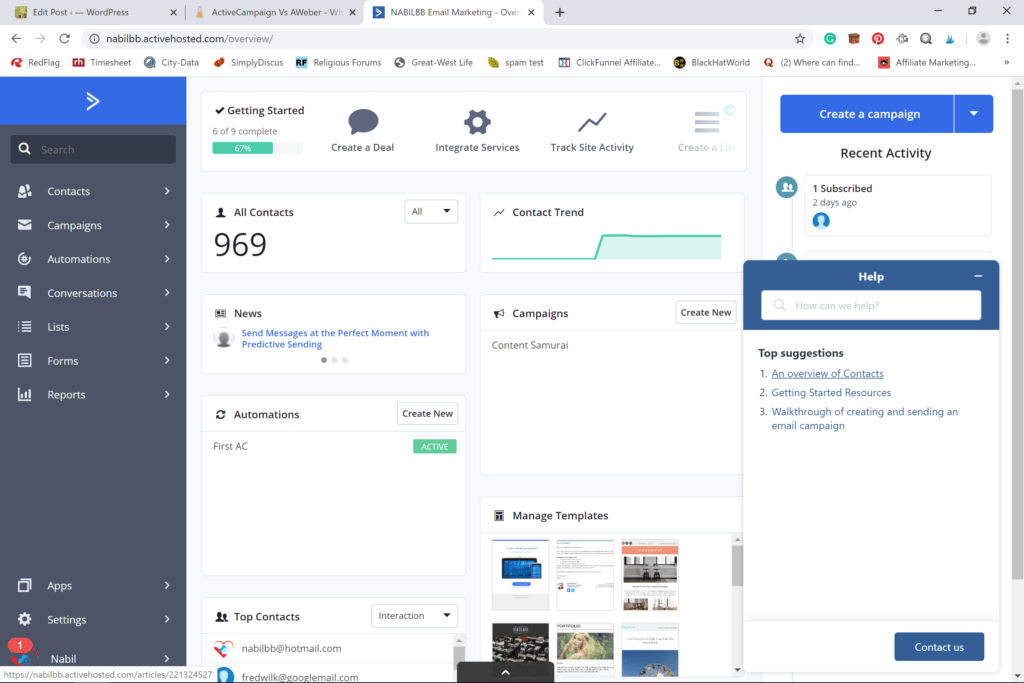 PRICING
This depends on what package you wanted to take and what are your needs. Generally, ActiveCampaign starts at $15/month and Aweber starts at $19/month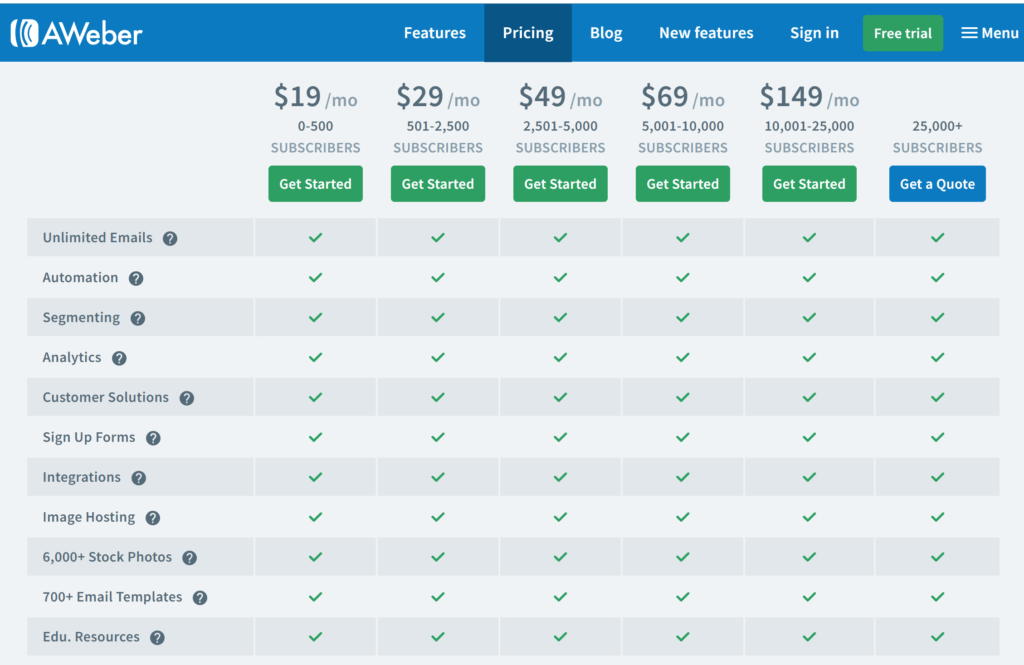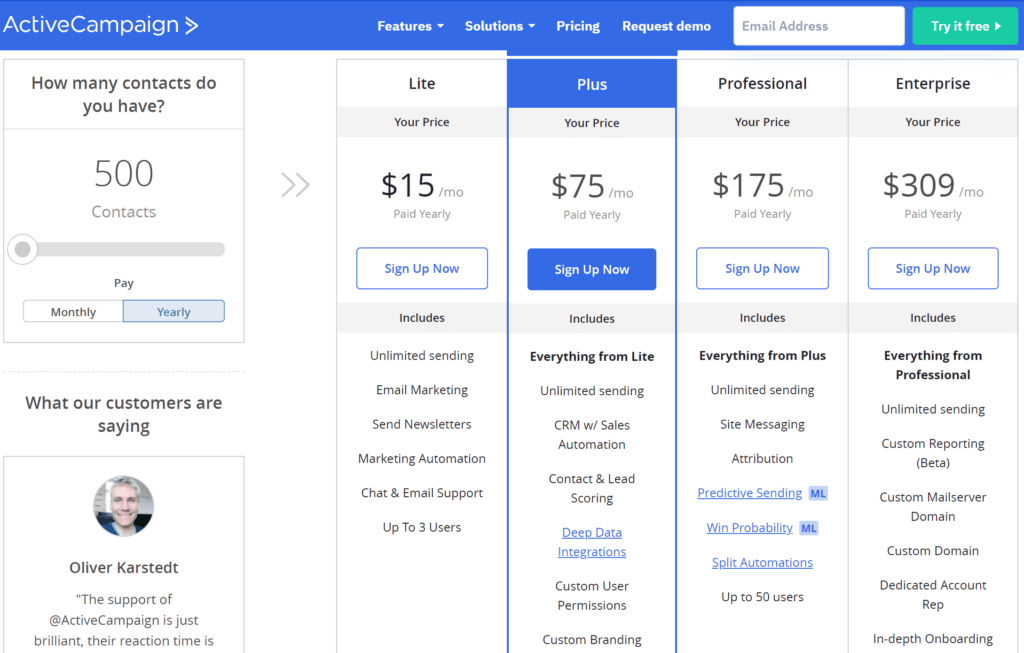 ActiveCampaign vs AWeber Summary
As you can see above, Activecampaign wins in most categories when compared with Aweber. Based on that fact, We can say that AC is definitely much better than Aweber. It is also cheaper and they offer 14 days free trial, so why not try it!
WHAT I DIDN'T LIKE WITH ACTIVECAMPAIGN
When I first started with AC, and I discovered that they don't allow affiliate links like Drip, I was a bit worried. I am an affiliate marketer and affiliate links are the bloodline of my business.
When I searched on the net and saw what people do to combat this problem, I was relieved. Here is what I do:
Instead of affiliate links in my emails, I forward them to my landing pages, then from there, I redirect to where ever I want to send them when it is very easy to do and it is all over youtube.
That means It is a very important thing to have a website if you are an affiliate marketer and want to use Activecampaign. For me, it was very much worth it. with drip, I was paying $49/month. Now I pay $25/month
ACTIVECAMPAIGN PRICING COMPARISON
ACTIVECAMPAIGN VS COMPETITION SUMMARY
Let's see a summary when we compare AC with competition and my recommendations
As we saw above, AC wins in almost every category. I don't see why someone takes Aweber over AC at all especially when Aweber charges for duplicate subscribers
My Recommendation – ActiveCampaign
When it comes to price, AC is much cheaper. aside from that, it depends on what you want the platform for. Drip has more features and functions that are used in eCommerce but are not used in affiliate marketing or a simple blog.
In my case when I was using drip, I was not using all the functions that I was paying for so, I switched.
My Recommendation – For eCommerce get Drip, otherwise get AC
ACTIVECAMPAIGN VS COMVERTKIT
AC is a little cheaper to start but it gets almost the same as ConverKit. But, where AC takes the winning price over ConvertKit is, it has more complex automation and has many more triggers and tags.
My Recommendations – ActiveCampaign
ACTIVECAMPAIGN VS GETRESPONSE
I am testing GetResponse at the moment and I will be giving my honest review and comparison very soon.
My Recommendation – TBD soon
HOW TO MAKE SURE YOUR EMAILS DON'T END UP IN JUSK MAIL?
In general, you should avoid being "pushy" in your emails, you should avoid using phrases like Debt-free, Free, Earn,…..etc.
The best thing is, to tell a story without pushing for sales then put a link without telling people to buy anything.
After you do that, you should consider checking your email score with a 3rd party service provider. Usually, they are paid service but, some of them allow you to use a certain number of times for free.
I use the service https://www.mail-tester.com/ that allows you to check your score 3 times a day for free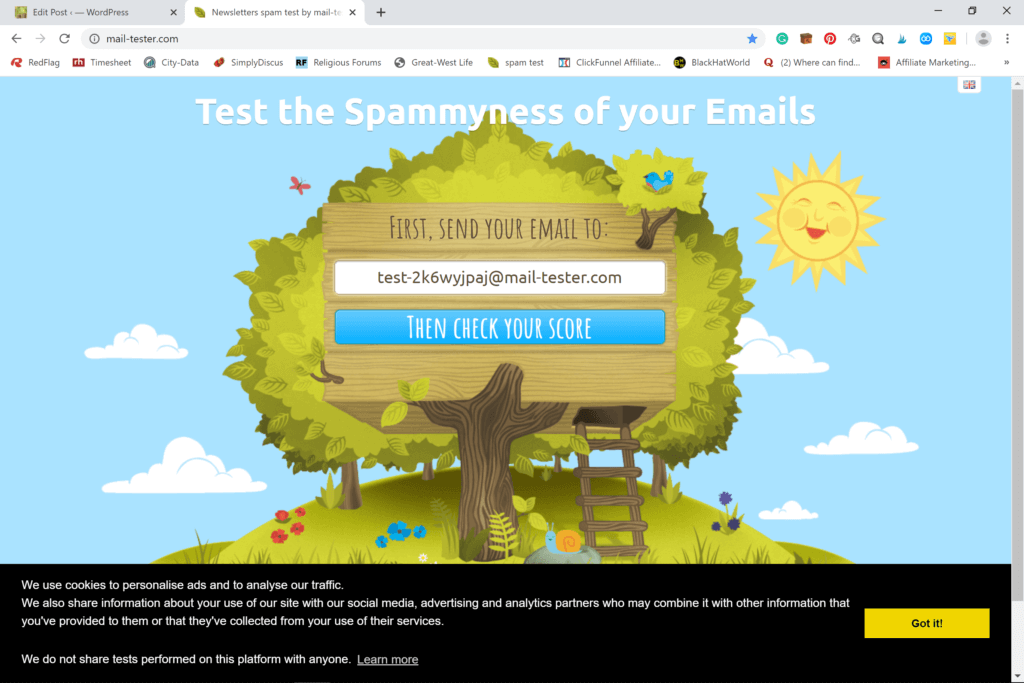 LET'S TRY TO TEST ONE OF MY EMAILS TOGETHER
Here is the email I wrote but didn't send it yet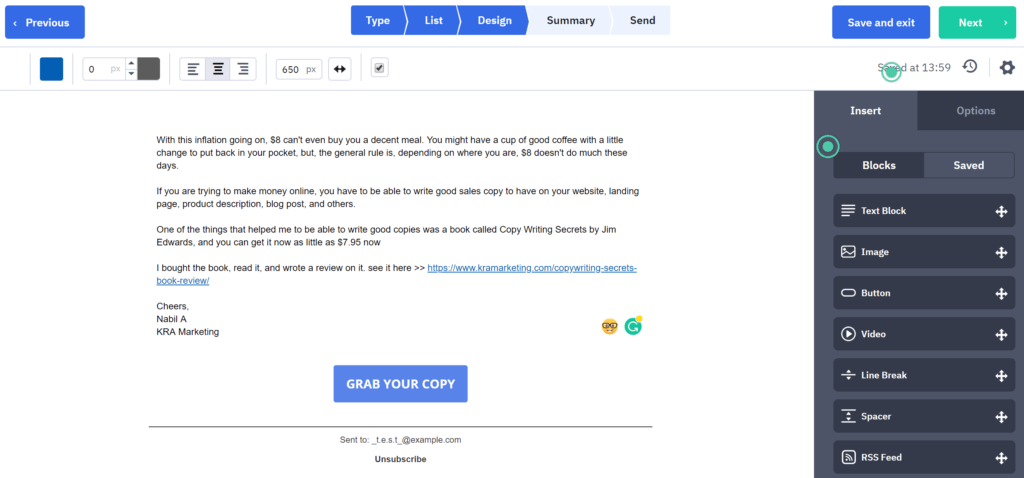 I click "next" then at the bottom, I see a green button that says "Send a test" put the email address that the 3rd party platform gives you.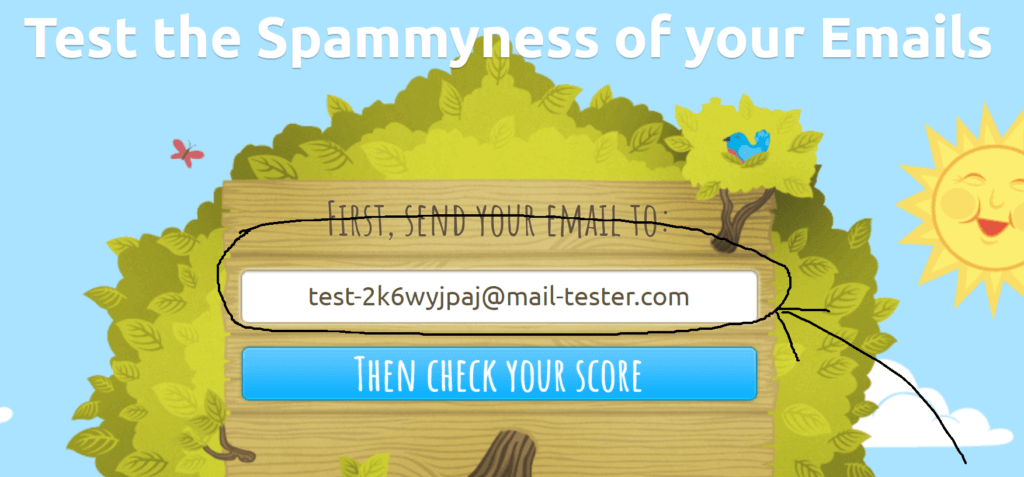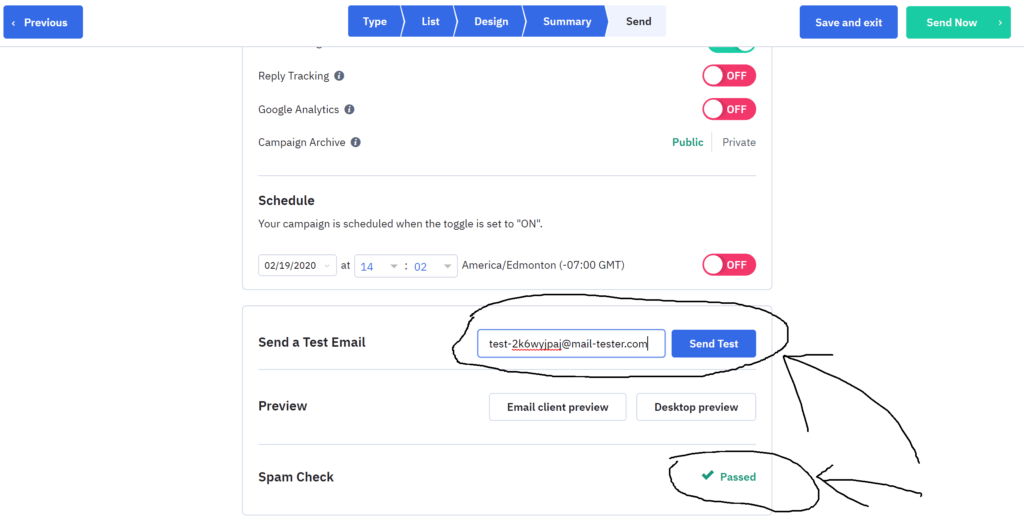 Then go to the 3rd party platform and check your score
This test gave me 9.2/10 which is very good. And below that. it gives you all the reasons for the deduction that you can click and deal with if you want to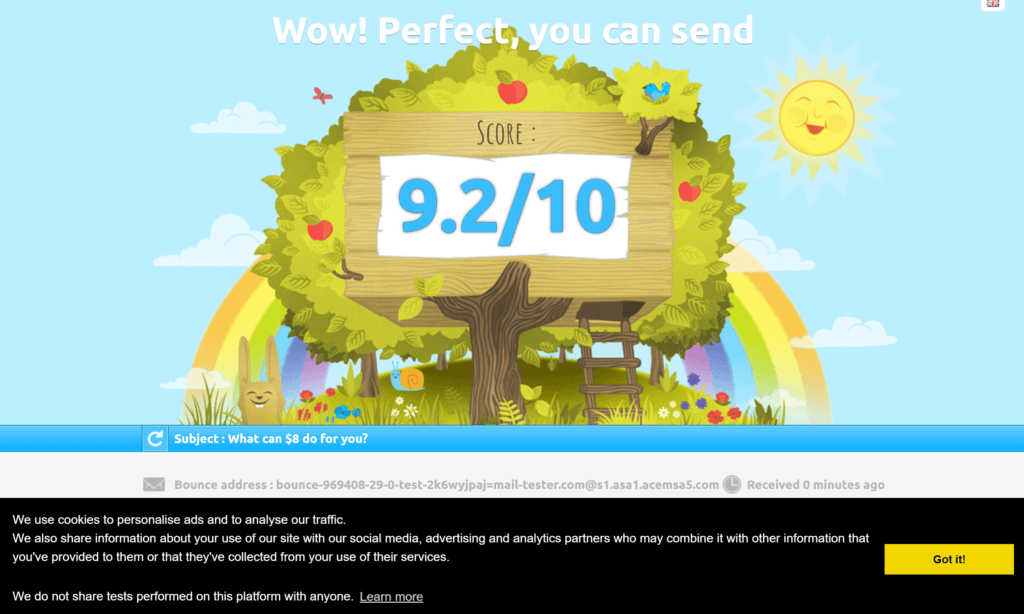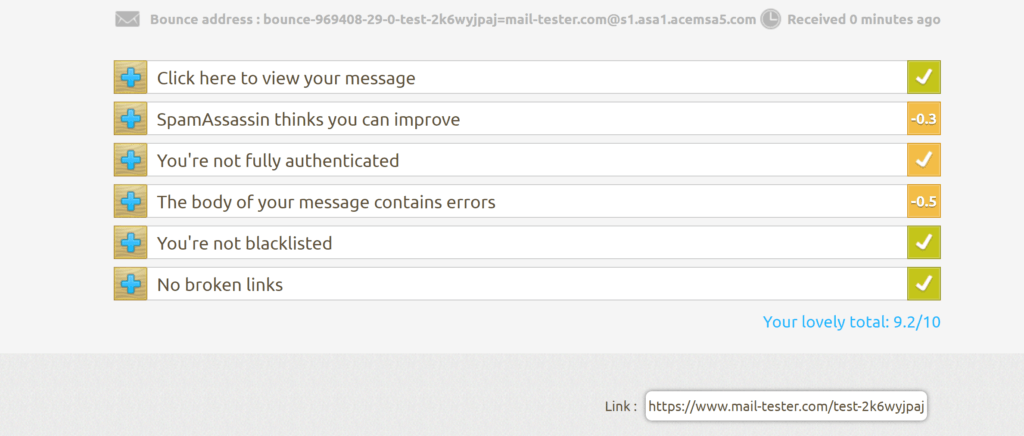 Being an affiliate marketer since 2016, and trying most branded autoresponders, there is no doubt in my mind that so far, activecampaign is the best when taking functionality and price into consideration.
The platform is user-friendly, reasonable price, and high deliverability of emails. If you are an online marketer or have an e-commerce store and don't use automated emails, you are leaving money on the table. Take advantage of the 14 days free trial and see if you like it.
In this Activecampaign Pricing article, I hope I gave a complete reference and complete information about the topic and the use of marketing automation. The automation of your emails translates to sales automation.
When you join a paid AC plan, I will give you the following bonuses as a thank you for using my affiliate link.
Just email me (suport@kramarketing.com) the proof of purchase and I send you the bonuses.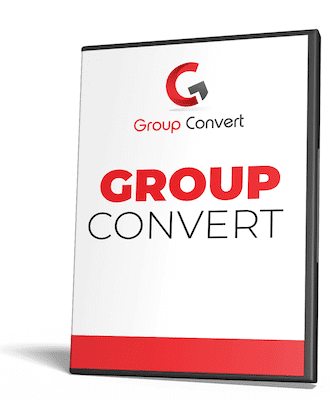 It is a tool (Chrome extension) that collects the email addresses of each member of the Facebook group and dumps them in your autoresponder of choice automatically.
As you know that you don't own the audience of any FB group but this way you can get their email address and put them into your funnel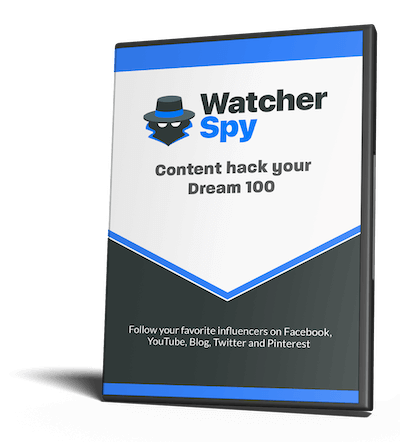 If you have an online business, surely you have people you follow to learn from them.
But, it can be a chore to check if someone from your list has something new.
Watcher Spy is a Chrome extension that tells you about their new blog post, Youtube video, tweet, Pinterest pin, or Facebook post all in one place. So, in short, it keeps you up to date and saves you a lot of time.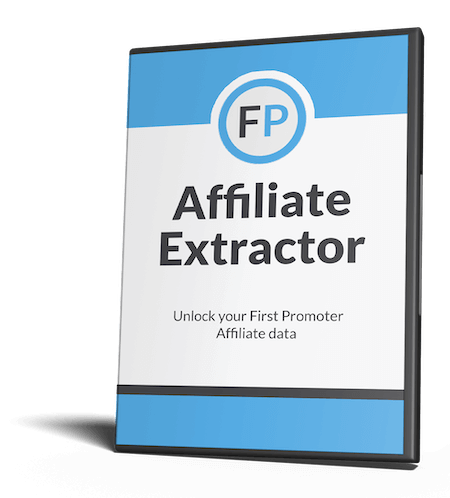 3. FP Affiliate Extractor (Coming soon)
You must know the power of email marketing and follow up with those who showed interest in your offer.
FP Affiliate extractor is a Chrome extension that you can use with all your First Promoter affiliate accounts (Super Affiliate Accelerator, Buildapreneur, SurferSEO, Friend or Foe, Pepper, and many others)
FP AE continuously monitors all those accounts and pushes your affiliate emails to Google sheet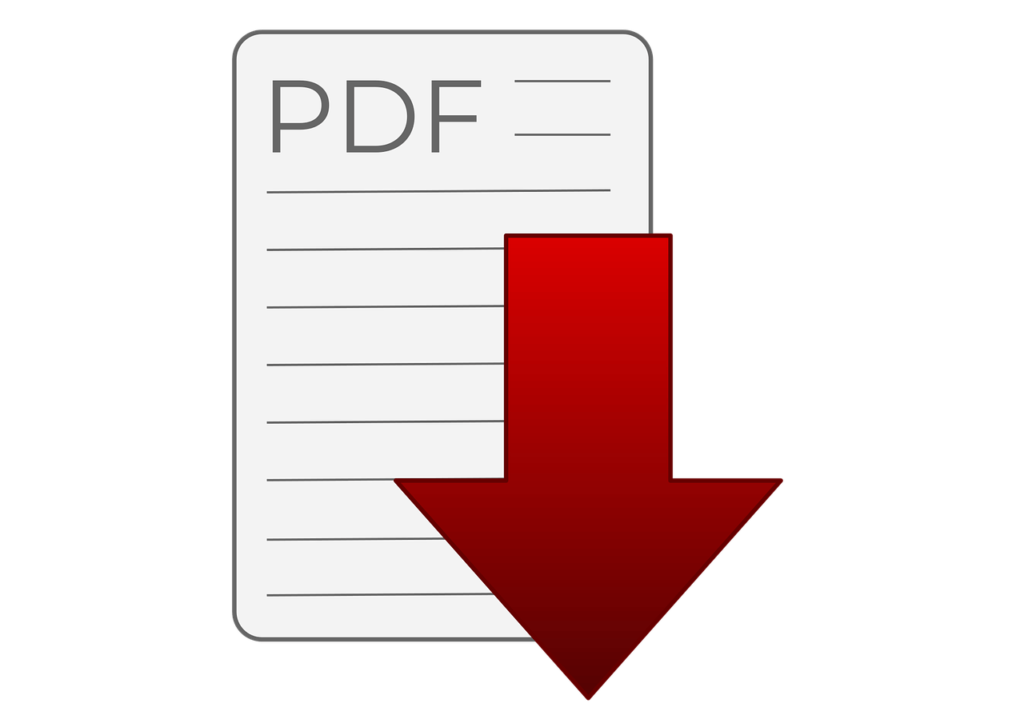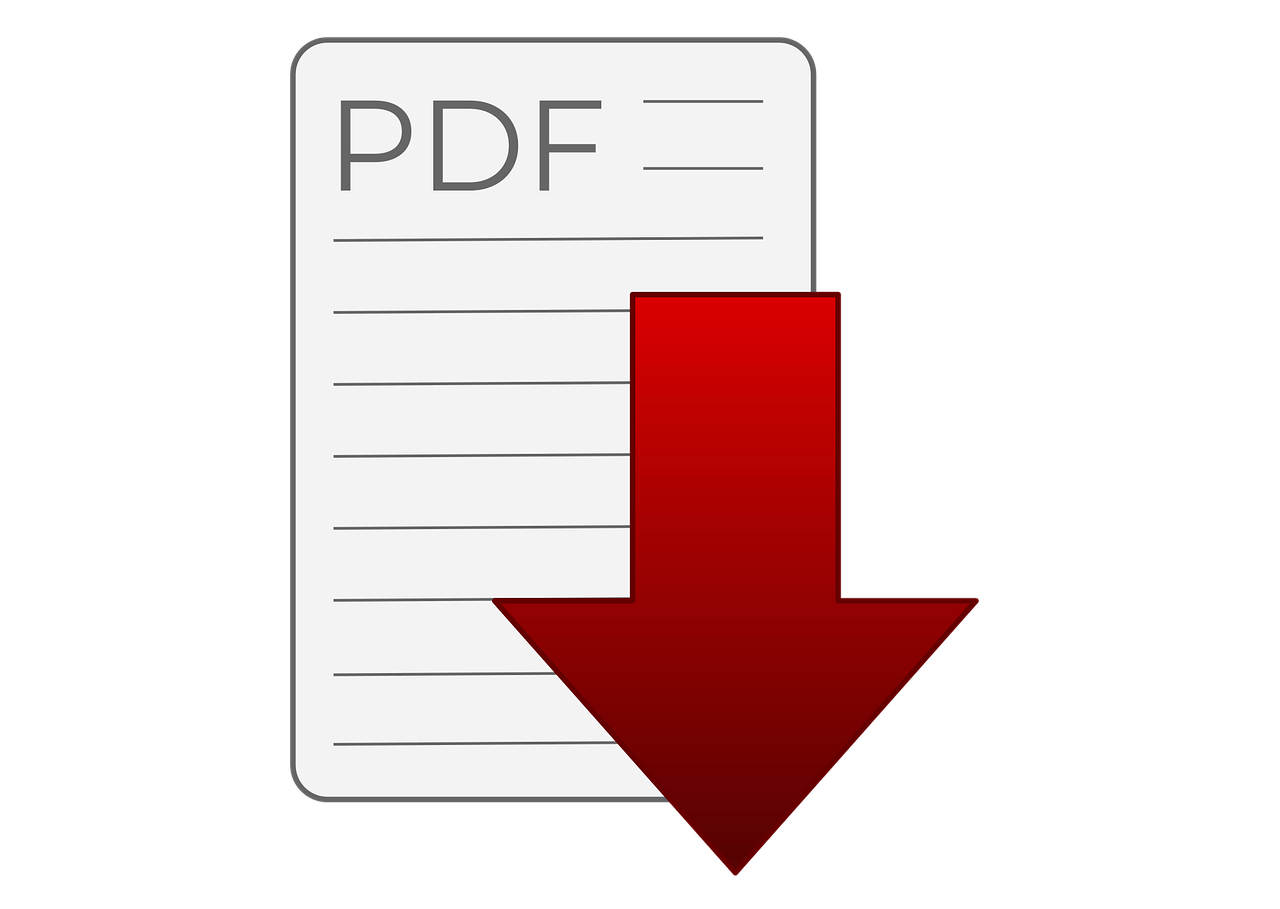 4. 5 Easy Steps To Affiliate Marketing
Free PDF download that simplifies affiliate marketing and shows you how to do it in a simple way.
The document is printable and easy to understand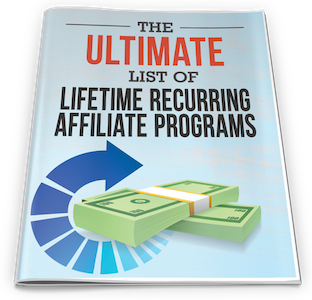 5. The ultimate list of lifetime recurring affiliate programs
This free download includes an unlimited number of affiliate programs that you can join and promote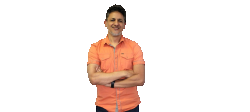 Latest posts by Nabil Al-Baidhani
(see all)