LIST OF CLICKFUNNELS PRODUCTS
WHAT DO YOU NEED MOST?
By now, everyone who is online, everyone who has, had, or attempted to build a website or anyone who is an online marketer heard of Clickfunnels.
I remember when I was in college and built my first website, it was pointless with not target or goal in mind. There was a lot of coding to do, the thing that I won't imagine anyone with no coding education can do.
Slowly, those many platforms started to appear where you can build a website with no coding. The best I saw was lead pages.
In 2014, Clickfunnels was born and took the world by surprise and came up with the best landing pages and sales funnel builder. In short, they came up with a platform that enables anyone to build landing pages and sales funnels that actually work.
Today, Clickfunnels is 100M company with not only a product, rather, a community with a lot of products.
In this article, let's list all their products, courses, packages,…… etc.
---
A. CLICKFUNNELS LIST OF SOFTWARE
Let's see below the list of software and platforms offered by CF and a short description of it. I have a detailed review of most of these products if you want to read more.
1. CLICKFUNNELS
This is the product that put this company over the moon. It is the main product and all other products revolve around it.
It allows you to create sales funnels, landing pages, and squeeze pages without you knowing how to code. It has a flexible and powerful editor that allows you to edit and modify pages the exact way you wanted.
Clickfunnels also has an affiliate program that allows you to promote the product and make money as an affiliate.
As of today, clickfunnels have two packages, Regular which is $97 a month and Platinum which is $297 a month. See my complete review of Clickfunnels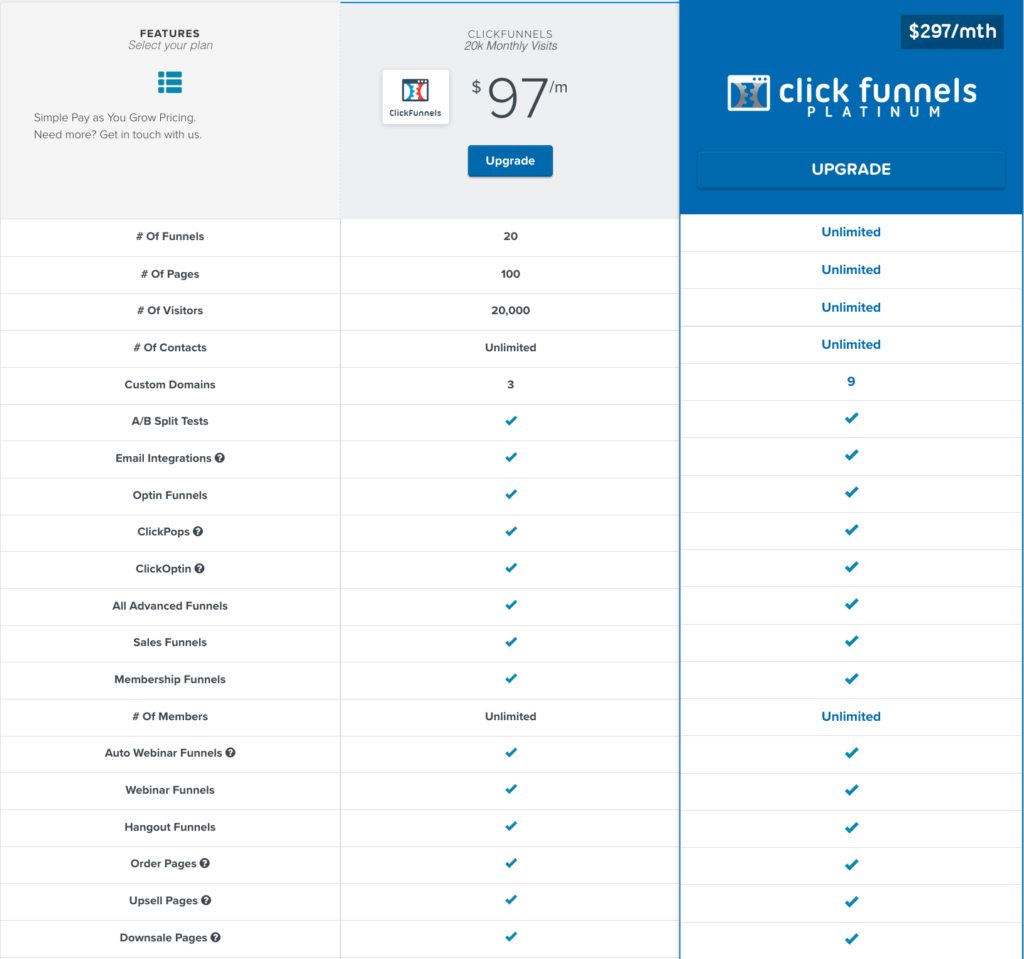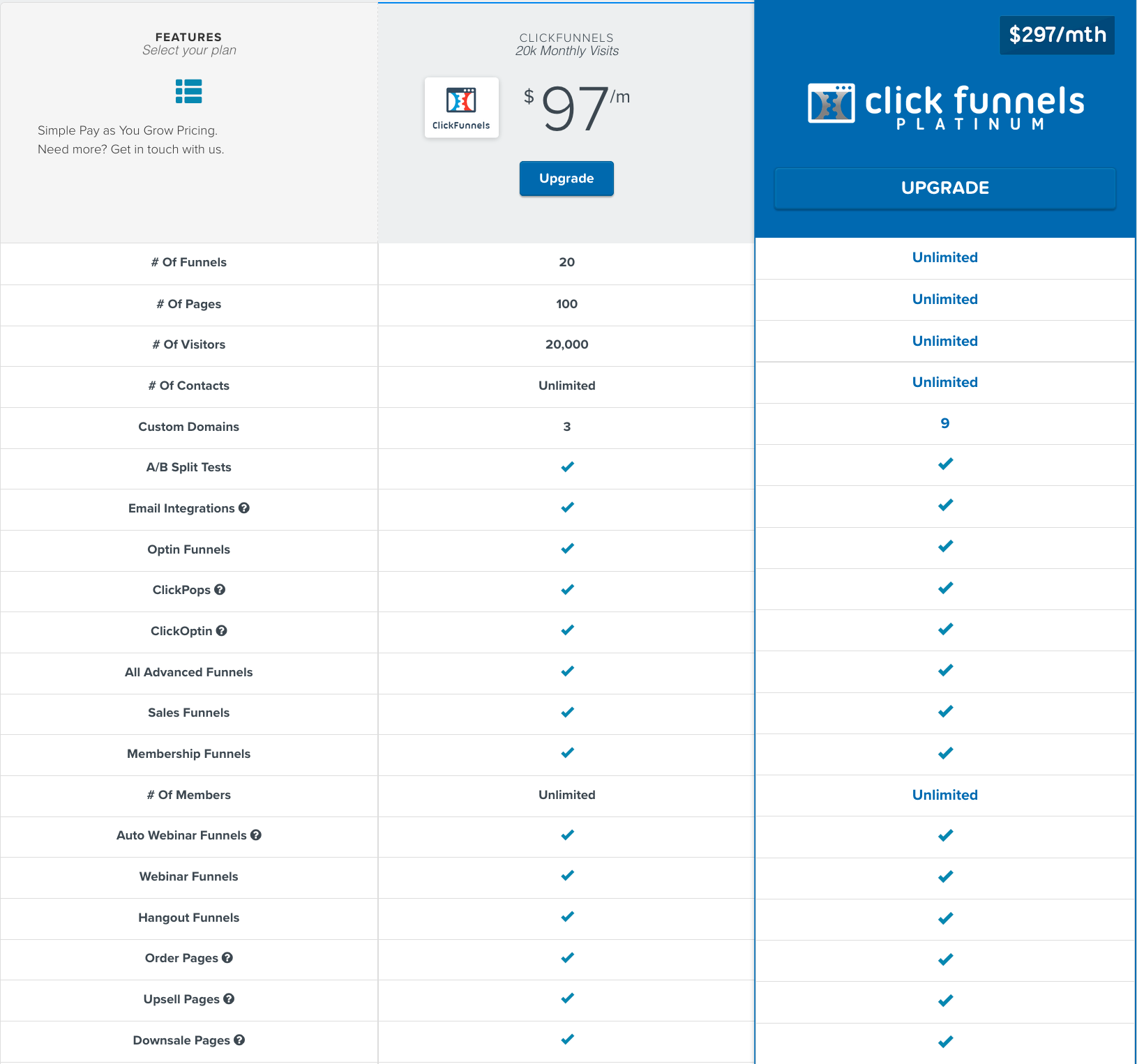 2. FUNNEL SCRIPTS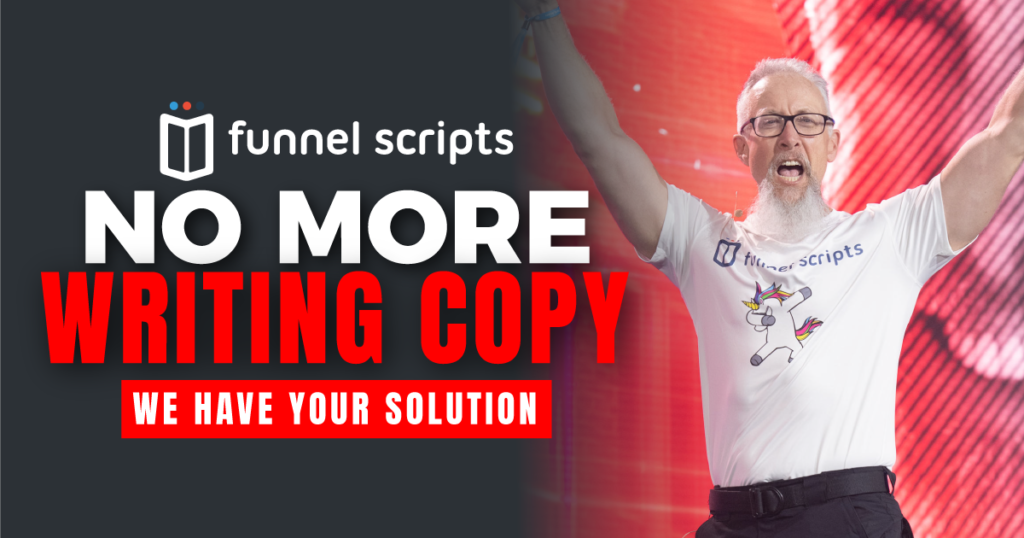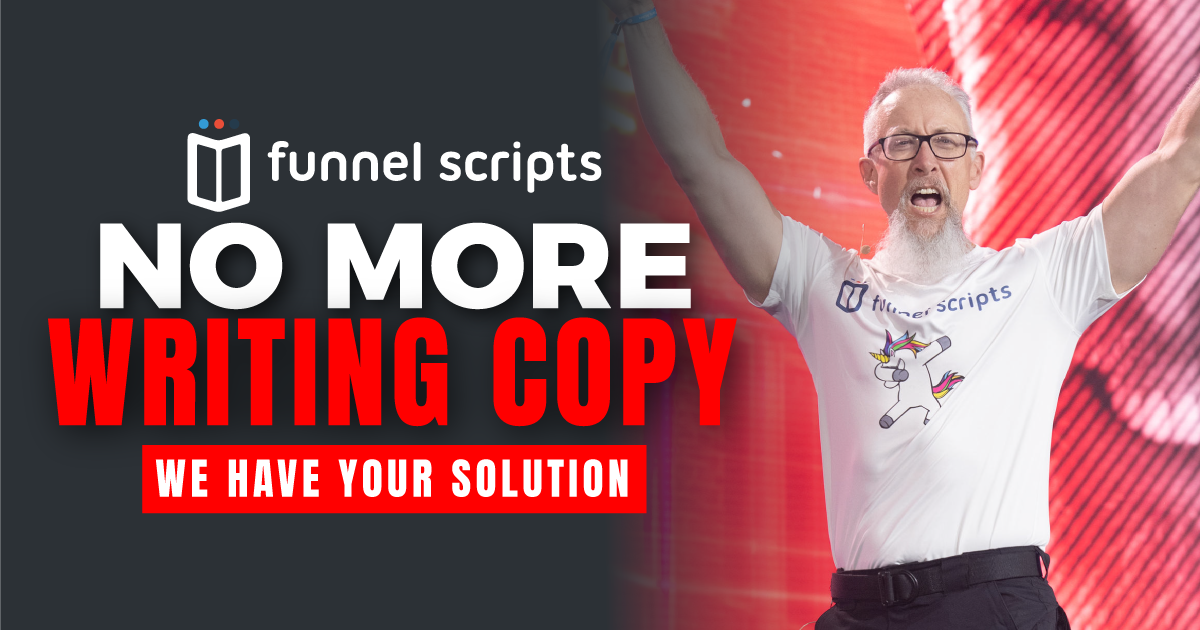 Funnel Scripts is a tool that produces a proven to work copy of sales letters for your sales funnels, email sequence, landing pages and many more.
This is an amazing tool that eliminates the expensive cost of copywriters and you don't like to write sales letters.
first, you have to go through a simple questionnaire and you have to input some data about your funnel, then the program spits a proven to work sales letter for you as simple as that.
It costs $797 one time payment. It is not that cheap, but, the benefit and time saving you get from it are far more than the payment. See my complete review of Funnel Script here
3. FUNNELFLIX
You can call this, the Netflix of entrepreneurs. While Netflix is full of movies, FunnelFlix is full of courses and training.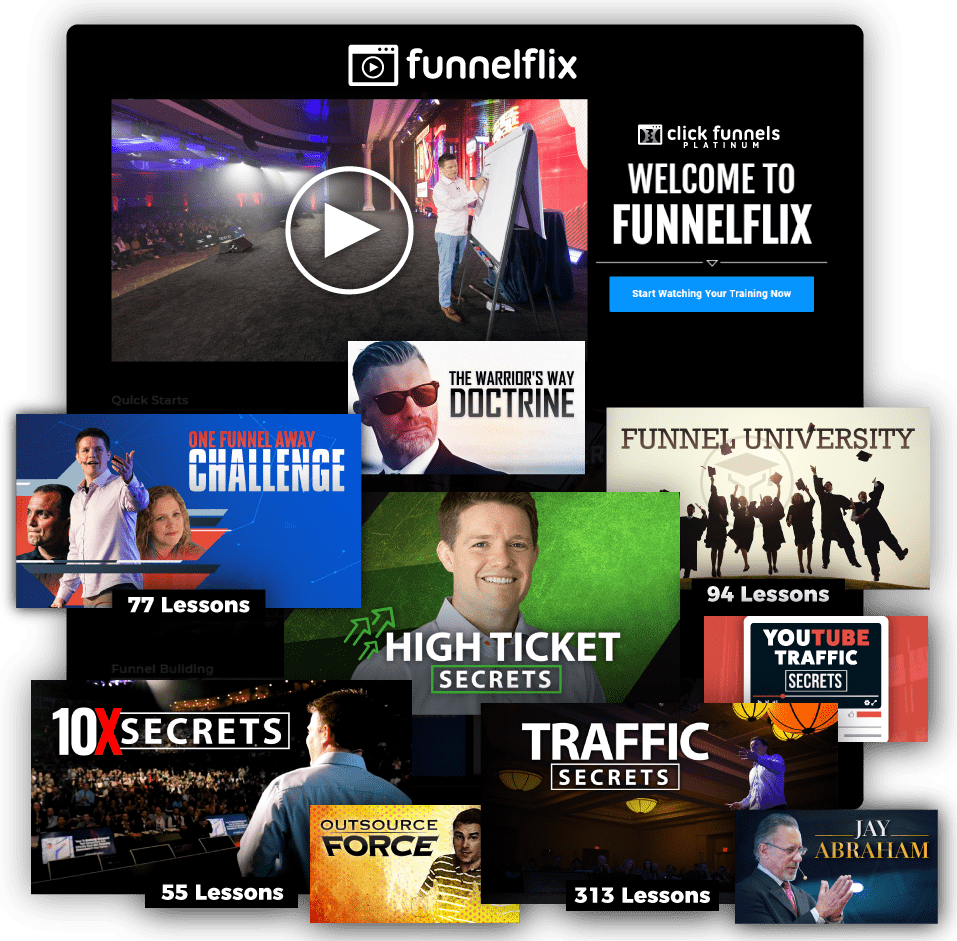 If you want to buy the courses included in FunnelFlix individually, you will be spending a fortune but, with Clickfunnels you can get them in a package deal when you sign up for Clickfunnels 14 days free trial or sign up with one of the packages of CF. See my complete review of FunnelFlix here.
This product cam to effect September 23, 2019, and it was the biggest new from clickfunnels this year.
B. CLICKFUNNELS LIST OF COURSES
Here are courses offered by CF and again I have a detailed review for most of these courses that you can read.
1. 30 DAY SUMMIT – FREE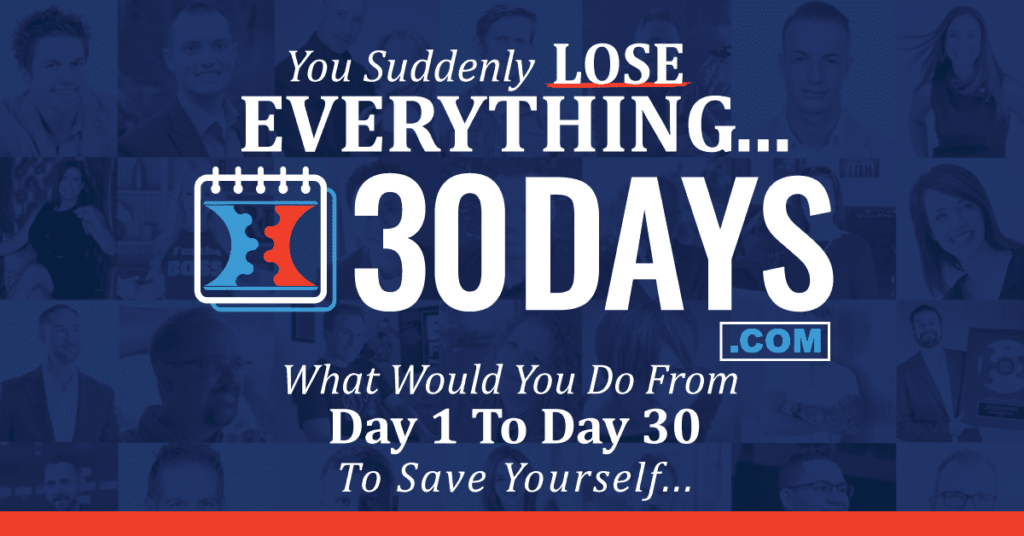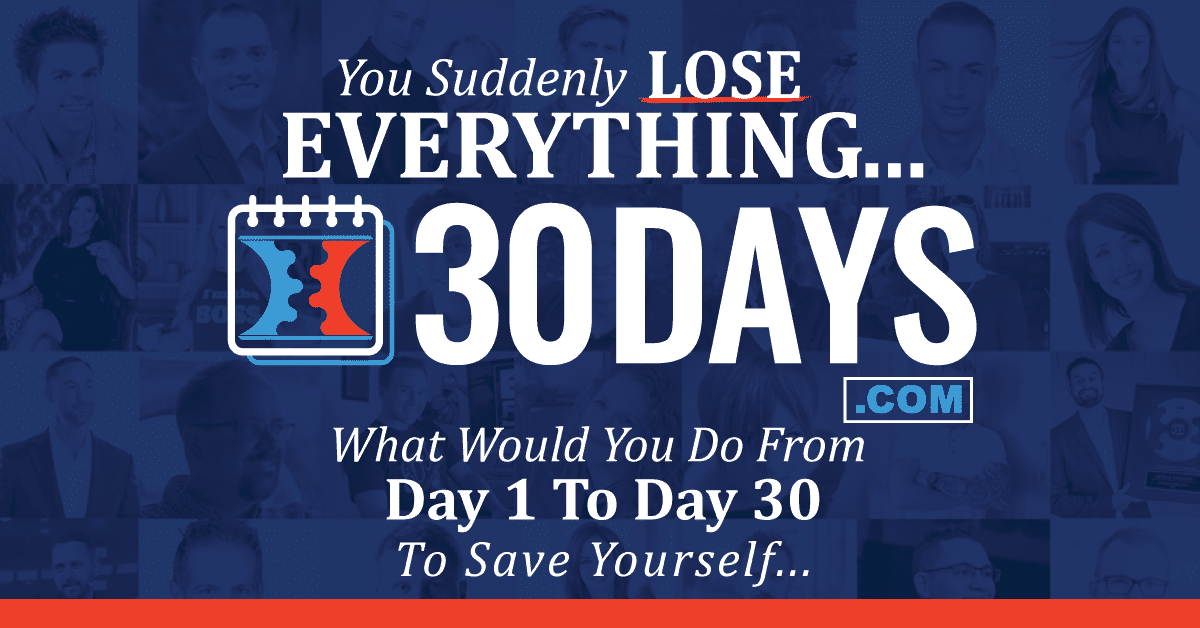 A 3 days summit with the idea, if you lost everything, you don't have a list, no product, and no website, how to start over and start earning affiliate income within 30 days?
The summit is presented by 30 affiliate marketers who are 7 or 8 figure earners. This is a very good course to take to give you a mindset that money can be made online.
With this free course, you get 30 videos ranging 20-30 minutes each
2. AFFILIATE BOOTCAMP SUMMIT – FREE
A 4 days summit given by 15 super-affiliates, teaching you how to get your dream car, quit your job, and make big money with affiliate marketing online within 100 days.
Who are those Super-Affiliates?
| | | |
| --- | --- | --- |
| Steve LarsenDave GambrillRachel PedersenPeng JoonJim Edwards | Greg JeffriesJacob CarisDana DerricksJoe MarfoglioSpencer Mecham | Marley BairdJR RivasJosh RhodesTyler S. ClarkBilly Gene |
The promise of Russell with this course is to be able to earn big money within 100 days from the start of the course.
3. ONE FUNNEL AWAY CHALLENGE – $100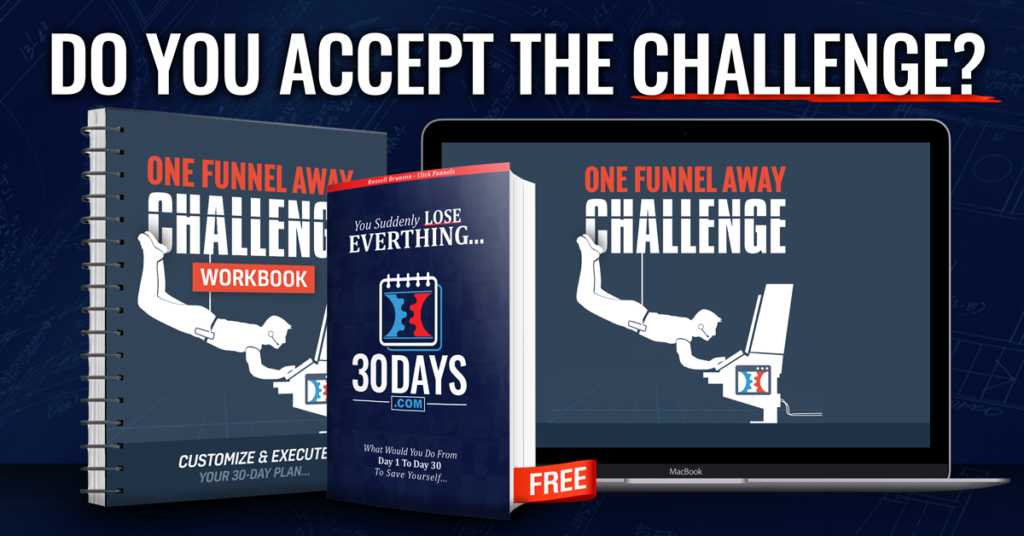 This course is unique in nature in a way that it has a limitation of time. You register for the course, it starts and after 30 days, you won't have access to the videos anymore. It is done that way to force students to do the work every day for 30 days so they can see results. See my complete review of OFA Challenge here
This course is hands-on, step-by-step training on how to build your online business. Every day you have tasks to accomplish and goals to achieve.
It costs $100 for the videos of the course or $100 plus shipping if you choose to order the physical materials like:
"30 Days" hardcover book
One Funnel Away Challenge workbook PDF
MP3 player
Affiliate Bootcamp lifetime access
I don't advise you to enroll in this course if you don't have 1 hour a day to spare for the next 30 days. But, if you do, it would be the best thing you can do for yourself.
4. THE PERFECT WEBINAR – FREE + SHIPPING
Here is a course that teaches you everything you need to know to make the perfect webinar. You have to pay for shipping $4.95 and it is all yours.
C. CLICKFUNNELS LIST OF BOOKS
Let's see the list of books written by Russell Brunson or related to clickfunnels. Usually, Russell gives his books away as long as you pay for shipping.
1. DOTCOM SECRETS BOOK – FREE+SHIPPING
It is 254 pages of pure goodness for anyone who is selling anything online. As of today, the rating of the book on Amazon is 4.7 with 613 reviews.
The book is full of actual examples of Russel's business and the steps he took to make Clickfunnels a $100M company.

2. EXPERT SECRETS BOOK – FREE + SHIPPING
This is another book written by Russell Brunson and it is about being an expert in your field and how to create loyal followers who buy whatever you sell.
The book was published in 2017 with 265 pages. As the style of Russell is, you will find a lot of real examples of how He turned Clickfunnels to a $100M company by creating loyal followers around the product.
As of today, the book has 4.7 ratings on Amazon with 209 customer reviews. See my detailed review of the book here.

3. COPYWRITING SECRETS BOOK – FREE + SHIPPING
This book is written by Jim Edwards who is one of the key players in Clickfunnels community and the guy who is an expert in copywriting.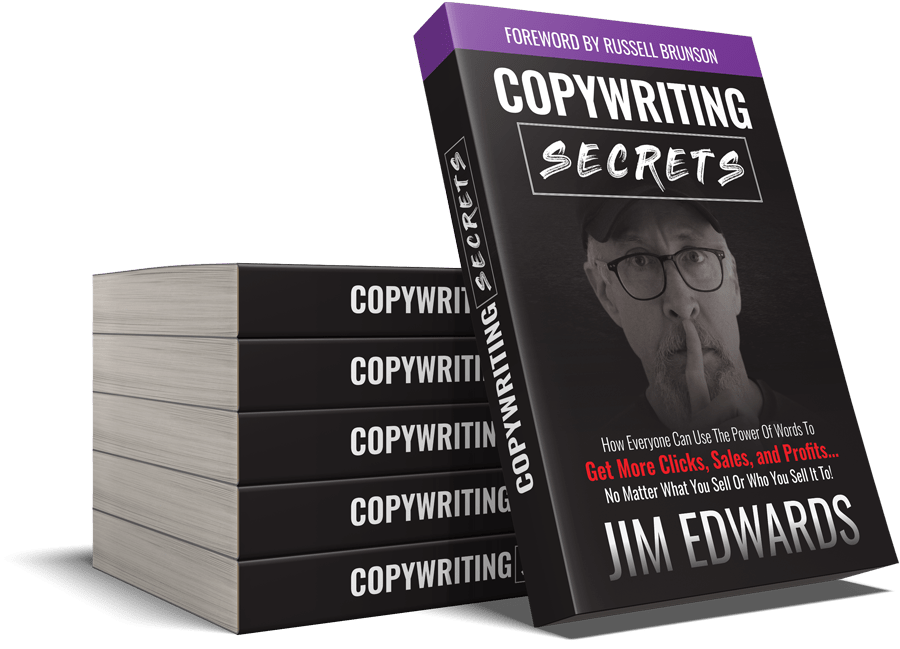 The book is talking about as the name tells, writing effective sales letters, funnels, and emails. Jim divides the book into sections and calls them secrets. He reveals 31 secrets in this book. See my detailed review of the book here.
The book is free as long as you pay the shipping price


4. NETWORK MARKETING SECRETS BOOK – FREE + SHIPPING
Another great book by Russell Brunson. 104 pages of value talking about combining the old fashion Network Marketing and modern online sales funnels. In return, Network Marketers can save a lot of time, energy, and resources. Interested clients will be looking for them instead of the marketers looking for clients. See my detailed review of the book here.
The book resolves a very important issue with Network Marketing which is it has been associated with a scam. Russell divides the book into 4 actionable sections. I highly recommend this book specially if you are a network marketer.

5. LEAD FUNNELS EBOOK – $7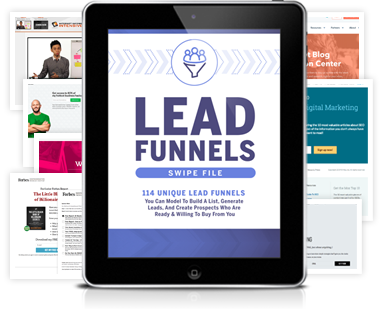 It is an e-book written by Russel Brunson that contains 172 pages and includes 114 proven to work and tested sales funnels. The best part is, there is a link on the book that you can click and import all or any of these 114 funnels and make them yours. you can use them as they are, modify, edit and do whatever you wanted with them. See my detailed review of Leade Funnels here.
These 114 funnels are actual funnels used by Russell when building Clickfunnels, I think $7 is a very cheap price for this value.
D. CLICKFUNNELS LIST OF PACKAGES AND BUNDLES
Here are some of the packages and bundles you can get for a cheaper price than buying these products individually.
1. FUNNEL BUILDER SECRETS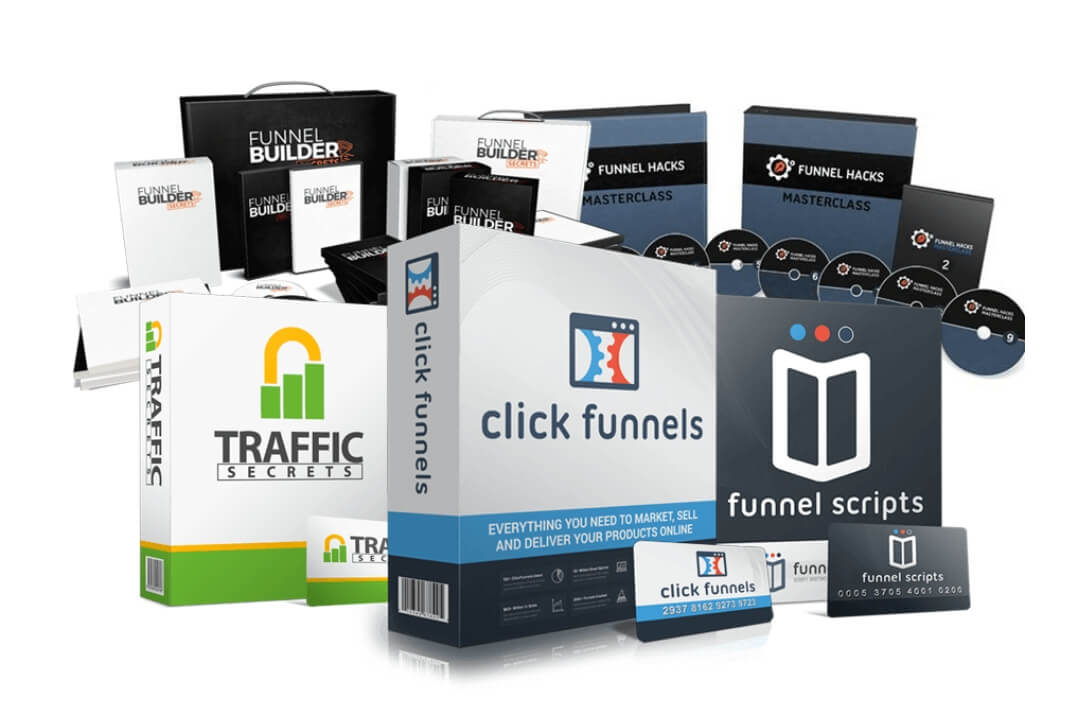 This package is the high-end offer of Clickfunnels. It gives you 6 or 12-month Clickfunnels Platinum plan and in addition, you get the following products:
Funnel Hacks Masterclass
Funnel Builder Secrets Training
Traffic Secrets Membership
12 months access to Funnel Scripts
If you have to buy these products individually, the price would be much higher than what you pay for the package. Clickfunnels provides 3 packages:
$1,997
Funnel Builder Secrets (6 Months Of ClickFunnels!)
$2,997
Funnel Builder Secrets (12 Months Of ClickFunnels!)
$5,997
Funnel Builder Secrets (12 Months Of ClickFunnels!)
6 Months Enterprise Account to ClickFunnels
12 Months Enterprise Account to ClickFunnels

+ 8 ClickStart Coaching Calls ($9,997 Value)
Funnel Hacks Masterclass
Funnel Hacks Masterclass
12 Months Enterprise Account to ClickFunnels
Funnel Builder Secrets Training
Funnel Builder Secrets Training
Funnel Hacks Masterclass
Traffic Secrets Membership
Traffic Secrets Membership
Funnel Builder Secrets Training
12 Months Access To Funnel Scripts
12 Months Access To Funnel Scripts
Traffic Secrets Membership
Unlimited Funnels
Bonus
Unlimited Funnels
Bonus
12 Months Access To Funnel Scripts
30 Day Money Back Guarantee
30 Day Money Back Guarantee
Unlimited Funnels
Bonus
And So Much More...
And So Much More...
30 Day Money Back Guarantee
And So Much More...
GET STARTED
GET STARTED
GET STARTED
See my detailed review of this here. This is a very useful and economical package for those you make more than 20 funnels a month. let's do the math.
To get the platinum plant you pay $3,564 a year
To get the middle plan, you still get the platinum plan and more products for $2,997 a year. Plus, there is 30 days money-back guarantee if you don't like is
2. TRAFFIC SECRETS COURSE
This course teaches you every possible way to generate traffic to your website. It is so detailed to the point that teaches 125 way to generate traffic. I highly recommend this course for those who suffer from a lack of traffic.
You can't buy this course separately, you get it when you but one of the plans of Funnel Builder Secrets
In the end, I hope I captured everything about the list of clickfunnels products. If not, let me know in the comments and I will be updating this article continuously.
USEFUL LINKS


Disclosure: I am an independent ClickFunnels Affiliate, not an employee.  I receive referral payments from ClickFunnels. The opinions expressed here are my own and are not official statements of ClickFunnels or its parent company, Etison LLC.