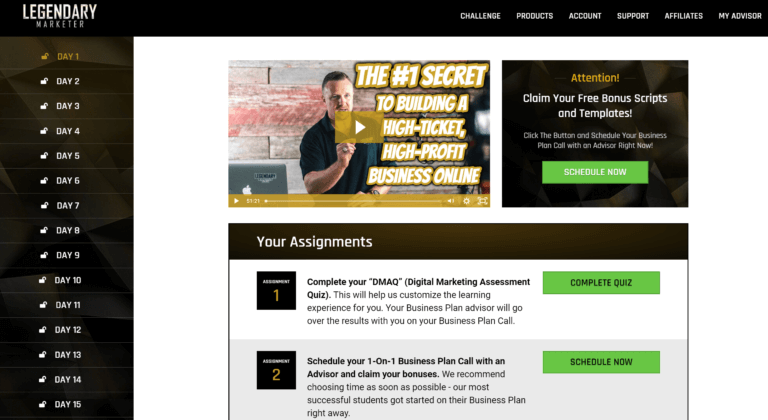 Join The 15 Day Challenge
In this 15-day online business builder challenge review, I am going to write about one of Legendary Marketer's products. Give you all the pros and cons of the program.
This product is for anyone who wants to build an online business but doesn't know where to start, or for those affiliate marketers who want to grow their business and take it to the next level.
For anyone who is interested in building or scaling an online business, anyone who is interested in understanding the ins and outs of affiliate marketing, or anyone who is looking for high quality and low-cost online course, I can't see anything in the market than the 15-day business builder challenge.
So, let's get started and see what the whole course is about with this complete and detailed review of the 15-day online business challenge.
What is included in the 15-day online business builder challenge?
It is 15 video tutorials on affiliate marketing and online business in general.
The total video time is 356 minutes and each lesson talks about a specific topic about affiliate marketing. Topics like mindset, outsourcing, how to sell, where to get products to sell, how to write a good copy, and many more.
The training is so powerful and well made that it opens other doors of business and leads to being an affiliate to Legendary Marketer.
The business challenge is one of the several Legendary Marketer's products.
You can also watch the video version of this blog here
What is the founder of the 15-day business builder challenge?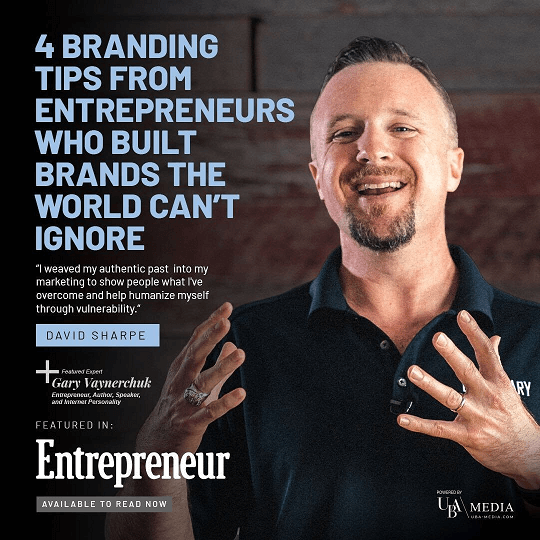 Dave Sharpe is the founder of Legendary Marketer and the 15-day challenge
He was a broke construction worker who used to sleep on his dad's couch then. He started MLM business and affiliate marketing.
Dave made $200 M in affiliate commission so far, and he is an authority when it comes to affiliate marketing. He was also featured on Forbes for his achievements.
is15-day business challenge right for you?
If you are looking at starting an affiliate marketing business, or you are an affiliate marketer who wants to scare your business to the next level, then, surely, the program is for you.
The program gives you step-by-step actionable steps to perform, and in 15 days, you will be able to start your own affiliate marketing business.
IS THE CHALLENGE A SCAM?
Absolutely not.
It is a video tutorial and an educational system like any other. It is not a scam; it is not MLM; it is video training on affiliate marketing. Legendary Marketer as a whole has a B rating on BBB.org
A LOOK INSIDE MY 15-DAY BUSINESS CHALLENGE
As you can see above in the picture, I unlocked all 15 lessons. That means I took the whole training.
The way this training works is, that you take one lesson, then after 24 hours, the next lesson unlocks for you. In between some of these lessons, you have to have a call conversation with your mentor just to see if you have any questions or if you are unclear about something,….etc.
The call can take from 3 and 30 minutes depending on the questions you have.
This is something I like about the whole program; there will be a mentor assigned to you to help you along the way. This might be intimidating for some people, but after the first call, you will be comfortable talking to your mentor.
Now, let's have a look inside my business challenge.
DAY 1: THE SECRET TO BUILDING A HIGH-TICKET, HIGH-PROFIT BUSINESS ONLINE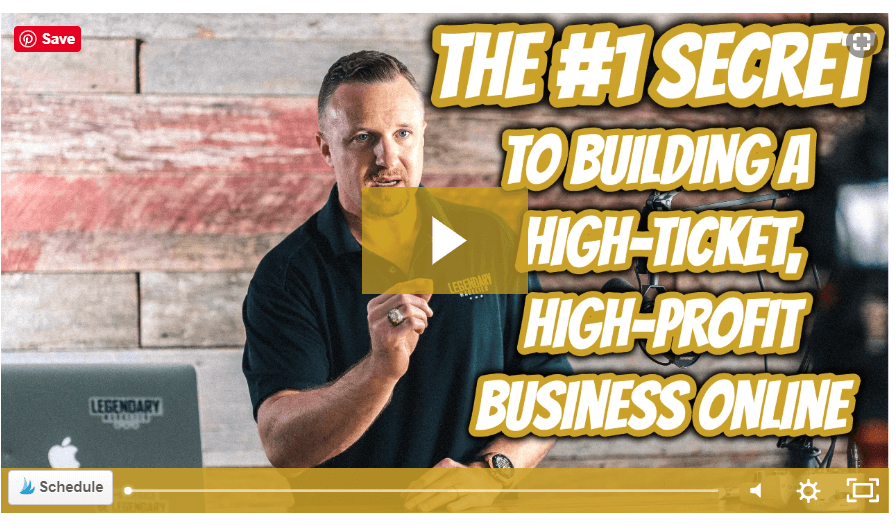 This is the ground rule for starting an online business and what you need to do in order to maximize your profit. The lesson explains the difference between a funnel and a website.
The lesson also explains the value ladder and why you need it in your online business. There is a business quiz you have to fill in order for the mentor to see where you are, and what you want to do, and guide you accordingly.
DAY 2: THE CORE 4, THE TOP HIGH-TICKET BUSINESS MODELS ONLINE
In this lesson, 4 successful business models are explained.
Also, affiliate marketing in detail and how concentrating on high ticket offers can give you a bigger return. All the ins and outs of affiliate marketing and the low risk associated with it are also explained.
There are four business models that give you high leverage and high income
Affiliate Marketing
Digital Products
Events and Mastermind business
Coaching and Consulting business
DAY 3: LET'S BUILD A BUSINESS IN UNDER 30 MINUTES
This lesson has so many values in both practical and emotional states.
Dave switches to Steph Perez and she builds a business in front of you in under 30 minutes. You can see the process step-by-step and you can see how she finds a good product to promote, how to build the landing page, and everything in between.
This lesson takes away the mentality that many people have that building a business is difficult and shows the reality and ease of building an online business. You just need the tools and know-how to use them as simple as that.
Dave also talks about collecting emails and how important it is for any online or offline business.
There is also a bonus video where you can see all 30+ members and individuals behind Legendary Marketer.
DAY 4: HOW TO MASTER THE INNER GAME OF WEALTH
This is a mindset lesson about how easily wealth is made if you have the right attitude toward it. Dave also talks about books like Rich Dad Poor Dad book by Robert Kiyosaki and recommends reading it.
This lesson deals with our relationship with money
DAY 5: THE BIG DAY! DEVELOPING YOUR BUSINESS PLAN
After looking at the tools and mindset lessons previously, this is the day you develop your business plan. Now that you have some clarity about what affiliate marketing is, it is time for you to submit your business plan to your mentor.
There is a sample plan for you to look at, free templates to fill your plan on, and you can take your time developing the plan if you needed to.
Also in this lesson, you get an invitation to the business blueprint program if you wish to join
DAY 6: YOU HAVE QUESTION? NO PROBLEM. I HAVE ANSWERS!
In this lesson, you can see some of the testimonials of people just like you and me about Legendary Marketer.
Dave also answers some of the questions you might have.
In short, Dave wants to tell you no matter how old you are, where you are from, and how experienced you are, you can make it as an affiliate marketer. He also addresses the excuses people might have when it comes to changing or starting their own business.
DAY 7: WHEN SHOULD I QUIT MY JOB TO BUILD MY BUSINESS FULL-TIME?
This question might come up in the minds of many of us, Do you quit your job and do your online business, or do both!
It is not an easy question to answer, it depends on the individual and what resources he has.
He also plays a video of a man who was in the US military but, recently quit his job and continued his online business.
DAY 8: WHAT ARE HIGH-INCOME SKILLS AND WHY DO YOU NEED THEM?
This lesson addresses the skills you need to be successful in affiliate marketing, and how schools didn't prepare us for them. Testing is a useless thing to learn in today's world.
How we waste a lot of time every day doing useless things. Learning every day something new without taking action leads us to be good learners but, it is not a high-income skill.
He promises to teach us a high-income skill in the next lesson.
DAY 9: HIGH INCOME SKILL #1 – LEAD GENERATION
Lead generation is driving traffic into your sales funnels. It is the bloodline of your business that you can't survive without it. Get B2B Leads is where data-driven marketers and sales professionals turn for tailor-made solutions that drive measurable pipeline growth.
A lead is simply someone on the internet to give you his email address because he likes what you have to offer. That happens only when you understand your audience and provide what exactly they need.
Making a sale comes later once you have the email address because you can reach them any time you want.
Dave also interviews Mark Harbert who is the king of lead generation. Lead generation is a high-income skill.
DAY 10: HIGH-INCOME SKILL #2 – COPYWRITING
Dave talks a little about the importance of being able to write persuasively and says that is where the money is. Writing a simple ad, an email, or a blog post is a must-have high-income skill for an affiliate marketer.
Then Steph Perez jumps in and talks about the different components of email writing and what a successful email looks like.
DAY 11: HIGH INCOME SKILL #3 – SALES AND PRESENTING
No matter whether we like it or not, we practice sales skills in our everyday lives. writing an email, talking to our kids, a job interview, and many more, they are sales.
Dave interviews Kevin Harrington, one of the Shark Tank sharks about sales and gives us the reality of sales.
Simply you have to have a product to sell and you should be able to present it in any way or form.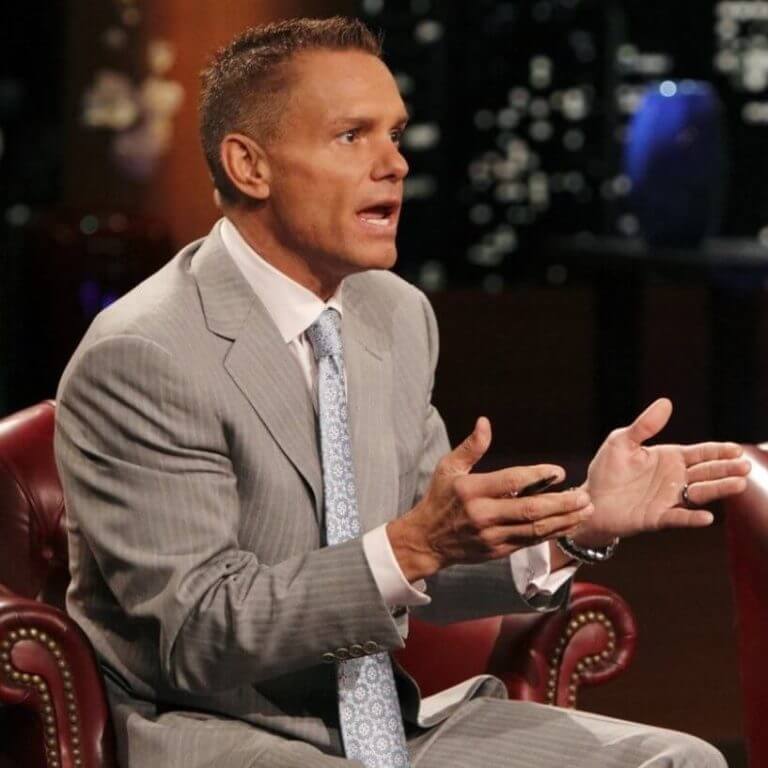 DAY 12: WHAT TO OUTSOURCE
After Dave talked about the three high-income skills, he also understands an affiliate marketer can be overwhelmed and needs time to develop those skills. So to start, these skills can be outsourced to be up and running with your business.
Dave also encourages you to talk to your business advisor to help you build your funnel, your landing page, or your copy for the first time so you won't have any confusion with the process.
DAY 13: USING "OPM" TO BUILD YOUR BUSINESS
"OPM" means using other people's money.
This lesson is all about how to come up with the money to fund your business, most importantly, using other people's money. There is also a downloadable bonus of a list of resources for getting money. (Hidden money checklist)
He also talks about treating your online business like any other business that costs money but, the return is more significant than you might imagine. In the end, He leaves us with a clip by Tony Robins.
DAY 14: HOW TO AVOID "WANTREPRENEUR" SYNDROME?
This lesson is about making goals and making realistic goals when it
comes to your business. Making short-term and long-term goals are vital to your
online business.
What separates the entrepreneur from the wantrepreneur is three things:
Persistence
Commitment
Staying focused
He also goes back to talking about the "rich dad, poor dad" book and recommends reading it.
DAY 15: CONGRATS! NOW…. THE RACE TO YOUR FIRST SALE?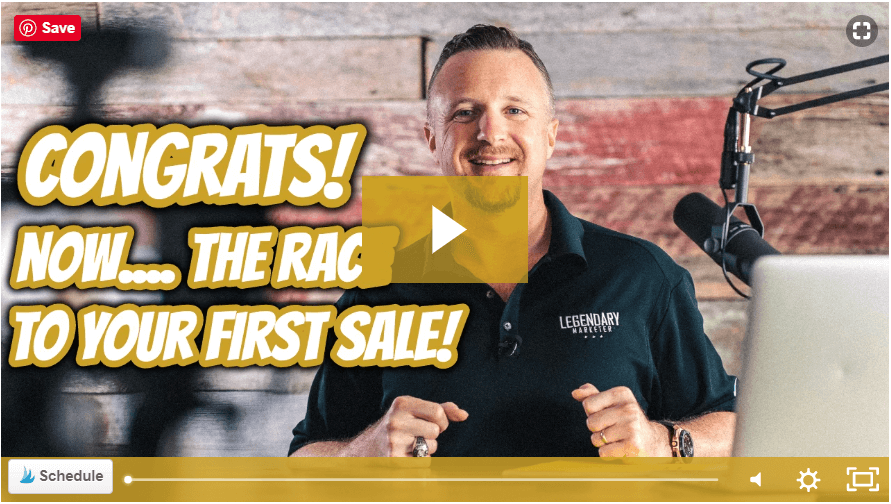 This is the final lesson of the 15-Day business builder challenge. Dave tells his story about his first sale which was $2.50. However, the amount of the cheque was too small, but, it put belief in him that money can be done online.
Now, since you finished the challenge, you are expected to have your business up and running. Dave encourages you to apply to be an affiliate to Legendary Marketer.
He also encourages you to buy the business blueprint so you can scale your business and earn high-ticket products.
HOW MUCH DOES THE 15 DAY BUSINESS BUILDER COST?
It costs a $7 one-time payment and that includes all the 15 video lessons and all bonuses associated with it.
That is the price of two cups of coffee and a life-changing experience.
Join The 15 Day Challenge
I FINISHED THE CHALLENGE, WHAT IS NEXT?
When you finish the challenge, you are expected to be equipped with all the tools and knowledge to become an affiliate marketer, so, it is your choice to promote any products you want, or apply to become an affiliate for Legendary Marketer and promote their products, or a combination of both.
If you don't know what to promote, you can download an unlimited list of affiliate products you can promote here.
My purpose with a 15-day online builder challenge review is to show you the power of this product. But, there is no use in taking the course without following the instructions.
How To Promote The 15 Day Online Business Builder Challenge?
There are many ways you can promote the 15-day online business builder challenge. It depends on your personality and what you are comfortable with. Here, I list some ways of promotion;
Youtube Videos – This is if you are comfortable putting your face on camera. It is a big money-making method because you don't have to spend anything to make a Youtube channel. Simply, talk about the challenge in the video and put your affiliate link in the description below the video.
Blog Posts – This method can take some time for Google to rank your article but, once that happened, the income is passive.
Facebook Groups – It is free to make a Facebook group, or, maybe you have one. By recommending the 15 day business builder challenge, you can get some attraction and make money.
TikTok – There are a lot of people killing it with this method at the moment. The reach that TikTok videos have is amazing.
Paid Ads – If you are willing to spend some money on ads, you can do Facebook, Google, or solo ads.
Social Media – You can promote the online business challenge on Instagram, Twitter, and other social media platforms.
Forums – Forums are good sources of promotion if done right. People ask questions to find solutions for their problems, and a lot of people ask questions about making money online. Here you come to answer their questions and recommend the 15-day challenge.
Pinterest – Pinterest is a search engine just like google, but, it is all about images. You can make good images and post them on Pinterest linking back to Legendary's sales pages.
However, there is a mistake that I see a lot of people do when starting an online business, which is, jumping from one method to another. I recommend sticking to a maximum of three methods of promotion so you can perfect them over time
PROS AND CONS OF 15 DAY ONLINE BUSINESS BUILDER CHALLENGE
PROS
CONS
The price is so cheap for high-value product
You have to wait 24 hours after finishing one lesson for the next to be unlocked
An experienced mentor is assigned to you. You can talk to me anytime
Talking to business advisors can be intimidating for some people
The training is well made and detailed
It is fit for beginners and mid-level marketers
FINAL THOUGHT
I hope in this 15-day online business builder challenge review, I was able to show you as a reader and as a person who is interested to start or scale your affiliate marketing business, the power of this training.
To be honest, the challenge is one of the most detailed, eye-opening, and high-quality training I have ever seen. There is no fluff in it, it gives you the reality and what you have to do in order to make it as an affiliate marketer.
When you compare the price to the value and knowledge you gain, it is considered to be a free product.
Another consideration is the company itself, Legendary Marketer is a well-established and quality-controlled company that has good support for students and affiliates.
Join The 15 Day Challenge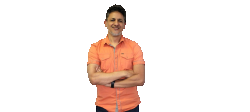 Latest posts by Nabil Al-Baidhani
(see all)