When looking for an affiliate program, I always see if two criteria are met; recurring and high-ticket commission. Legendary Marketer Affiliate program guarantees those two criteria besides all other goodness.
In this article, I am going to tell you everything you need to know about being legendary and making big money being an affiliate for Legendary Marketer.
It is an affiliate program where you promote LM products for a commission. If you are an affiliate marketer, you can promote products of Legendary or other products. If you choose to promote LM products then you are called LM affiliate.
WHAT IS UNIQUE ABOUT LEGENDARY MARKETER AFFILIATE PROGRAM
Legendary Marketer came and took the whole affiliate marketing industry by storm. There are many unique things that I like about this program. Let me list them below;
1. Legendary Marketer focuses on high ticket products
If you are an Amazon affiliate, the most percentage you can get in commission is 10% that means; if you promote a product that costs $300, you can get $30 which means you have to have countless traffic and make a lot of sales to make a difference and move the needle in your affiliate marketing business.
With legendary marketer, it is a different scenario. The program teaches you about selling high ticket products and it sells high ticket products.
Legendary has products ranging in price from $1 to $30,000 and monthly recurring club membership that costs $30/month
With simple logic, all you need is to make one or two high ticket sale a month to have a comfortable life
Imagine making a commission on the $30K product! Your commission is $12K
So the commission structure is as follows:
Basic Affiliate 10-30%
Pro Affiliate 40-60%
2. Low cost of entry of potential buyers
As you see above, there is a wide range of prices with Legendary products. The most important thing is, to get potential buyers into the door before first for them to buy big-ticket products. To do that, you don't have to sell them 10K, or 30K products, you can get them in first by selling them $1, $1.99, $7, or $9.95  product.
Let's face it, it is not easy selling a high ticket product but, it is easy to sell something that costs less than $10.
That is the beauty of Legendary Marketer affiliate program, all you have to do is promote low ticket products then let Legendary team do the work for you in selling high ticket products and making you big affiliate commissions
3. Support of Legendary Marketer team
As I said above, once you got a potential customer into the door of Legendary, their team of highly trained salespeople will follow up with the customers and you don't have to do anything after that.
However, I highly suggest that you capture emails and follow up from your side to double the chances of getting sales.
4. High-quality affiliate training provided by legendary marketer
When you become an affiliate of Legendary Marketer, you get high-quality video training by Dave Sharpe the founder of LM, and by other team members.
I will show you below what kind of training you get but, what I like most about it is, it is a video, countless, and high-quality training and, they are video lessons. So, instead of telling you what to do, they show you how to do it.
5. Resources provided for affiliates
When you become an affiliate of Legendary Marketer, you get all the resources you need to promote their products like images, videos, email swipes, and other resources.
WHAT I DON'T LIKE ABOUT LEGENDARY MARKETER AFFILIATE PROGRAM
However I find this program to be the best affiliate program, there are two things I don't like about it;
1. You have to take the 15-day business builder challenge before you qualify to apply for the affiliate program
This can be subjective but LM wants to make sure you learn the basics of affiliate marketing before you become an affiliate.
It is 15-day training on affiliate marketing which is useful and costs $7
2. Not everyone is accepted to become an affiliate
Even if you finish the 15 day business builder challenge, there is no guarantee you will be accepted. I don't know what is the criteria of acceptance but, that is the reality.
Also joining the Legendary Marketer club can guarantee your acceptance. On the other hand, becoming a member of the club is useful because the commission percentage is bigger than those who are not members.
See the difference between the free and paid membership plans;
A LOOK INSIDE MY AFFILIATE DASHBOARD
The affiliate dashboard of LM contains 5 parts. These are all video training showing you how to promote LM and make big money.
Welcome & Overview
Sales funnel setup
Email marketing automation
Get leads with Facebook Ads
Bonus training: Free traffic generation methods
In this section, Dave Sharpe introduces the whole affiliate program and the rules that an affiliate marketer should be abiding by.
He explains Legendary Marketer affiliate program and it is more of a welcome to the family sections.
This section is dedicated to setting up your sales funnel and getting the most out of it. By now, you surely know the power of funnels and the difference between them and websites.
Websites are used to have a digital presence in the market but, funnels are used to make sales and to gain leads.
Dave also introduces Clickfunnels which is the best platform to build funnels and shows you how to have multiple streams of income with it.
He also focuses on building a bridge page with clickfunnels that increases your chance of making sales and getting leads.
The section is technical but, not to worry, Dave shows you how to do it all step-by-step with video lessons.
3. EMAIL MARKETING AUTOMATION
When you shop at some big companies, they ask you if you want to give your email address, if you do, you will notice that you get an email from them every day or every few days.
It is not like someone is writing an email every day, what they do is, write a bunch of emails and set it up to send on autopilot according to the conditions they set.
You as an individual can do that. But, to do it, your regular Hotmail or Gmail doesn't cut it. You have to use something that is called an autoresponder.
An autoresponder is an email marketing system that allows you to do many things like the things I mentioned above and more.
In this section of Affiliate training, Dave is going to show you how to do something like that. He also introduces autoresponders and how you can have another stream of income.
He also explains the importance of telling your story, why email marketing works, and how you create a professional email sequence even if you are not a great writer
4. GET LEADS WITH FACEBOOK ADS
This section is all about Facebook and getting leads from it. If you are using the internet, you must know the power of Facebook and the power of getting noticed on it.
The training in this section shows you everything you need to know about Facebook, creating ads, how your ads should be, and eventually, getting leads.
It also shows you what kind of ads work and what doesn't work so you can eliminate the guesswork.
5. BONUS TRAINING: FREE TRAFFIC GENERATION METHODS
This training focuses on TikTok and getting unlimited leads from the platform.
People regardless of their age have been on TikTok posting videos that are less than 60 seconds.
As an affiliate marketer, you can use this platform to your advantage and getting leads to your funnel.
This is what this section shows. Imagine if you can reach thousands of people in a matter of minutes!
HOW CAN I JOIN LEGENDARY MARKETER AFFILIATE PROGRAM?
There is only one way to join Legendary's affiliate program, it is by taking the 15-day online business builder challenge which costs $7
The program is a high-quality affiliate marketing training that focuses on high ticket products.
After finishing the training in two weeks, you can apply to become an affiliate and you get another set of training as an affiliate for Legendary Marketer.
Taking the 15-day challenge requirement can be seen as a barrier by some people but, for me, it makes sense because Legendary wants to make sure people know what affiliate marketing is before they apply to become affiliates.
To become an affiliate, click the green button below.
IS LEGENDARY'S AFFILIATE PROGRAM WORTH IT?
In this era, where everything is digital, I can't think of a better online business than Affiliate marketing.
The potential is huge, the sky is the limit, and you can make a comfortable living with affiliate marketing without having your own product, without having to invent the wheel.
In my opinion, Legendary Marketer's program is one of the best programs out there for someone who wants to start or scale his online business.
With LM, you don't need previous experience because they teach you everything you need to know and do step-by-step with video lessons.
It is also free to join as long as you complete the 15-day business builder challenge which gives you the foundation of affiliate marketing knowledge.
So, I am confident to say it is totally worth it
PROS AND CONS OF LEGENDARY MARKETER AFFILIATE PROGRAM
As it is everything in life, there is nothing that is perfect. The same goes for Dave Sharpe's affiliate program. Let's see below the pros. and cons of the program
LM Affiliate Program Pros.
LM Affiliate Program Cons.
LEGENDARY MARKETER AFFILIATE PROGRAM FAQ
How much does legendary marketer affiliate program cost?
The program is free and doesn't cost anything. However, in order for you to be able to apply to become an affiliate, you have to complete the 15-day business builder challenge which costs $7
Does the affiliate program need previous experience?
No, the program is designed for those who don't have any previous experience. It teaches affiliate marketing step-by-step
How do I become Legendary Marketer affiliate?
The pre-requisite of becoming an affiliate is completing the 15-day challenge which you can join here
FAST AND RESPONSIVE SUPPORT
This is what gave me more confidence in LM. Their support is super active and responsive.
You can communicate through chat, email, or you can schedule a call with your business advisor.
That is the thing that I might miss to mention, every member will have a business advisor to help you with any question you might have through phone calls.
There is also Legendary Marketer private Facebook group with thousands of people like you and I to support each other.
Legendary Marketer affiliate program is one of the best programs in the marketer at the moment. It is lucrative and any person who joins would have a huge potential in making a lot of money with it.
The combination of high ticket products, high commission, and high-quality training is the best component of the program.
I highly recommend the program and can't talk enough about it.
I give this program 4.8 starts out of 5
I consider it to be the best affiliate marketing course.
You can also read about the practical steps on making money with legendary here
When you join the 15-Day business builder challenge and decide to become an affiliate, I will give you the following bonuses as a thank you for using my affiliate link.
Just email me (suport@kramarketing.com) the proof of purchase and I send you the bonuses.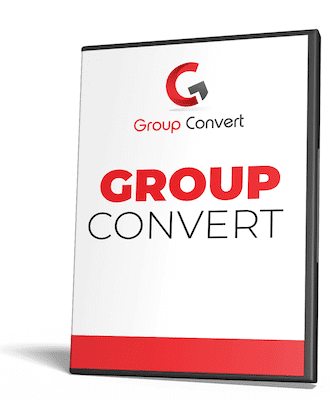 It is a tool (Chrome extension) that collects email addresses of each member of Facebook group and dumps them in your autoresponder of choice automatically.
As you know that you don't own the audience of any FB group but this way you can get their email address and put them into your funnel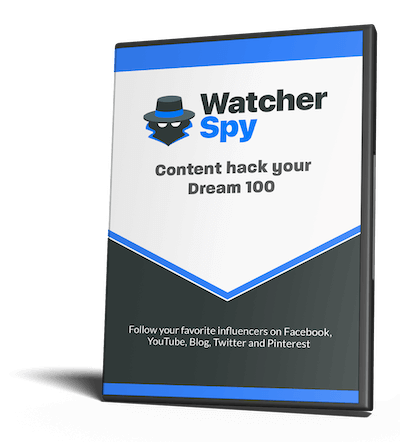 If you have an online business, surely you have people you follow to learn from them.
But, it can be a chore to check if someone from your list has something new.
Watcher Spy is a Chrome extension that tells you about their new blog post, Youtube video, tweet, Pinterest pin, or Facebook post all in one place. So, in short, it keeps you up to date and saves you a lot of time.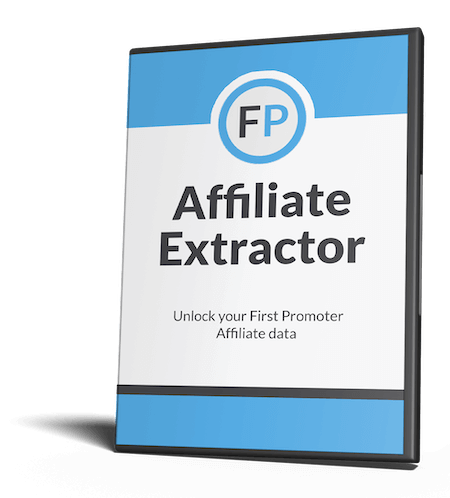 3. FP Affiliate Extractor (Coming soon)
You must know the power of email marketing and follow up with those who showed interest in your offer.
FP Affiliate extractor is a Chrome extension that you can use with all your First Promoter affiliate accounts (Super Affiliate Accelerator, Buildapreneur, SurferSEO, Friend or Foe, Pepper, and many others)
FP AE continuously monitors all those accounts and pushes your affiliate emails to Google sheet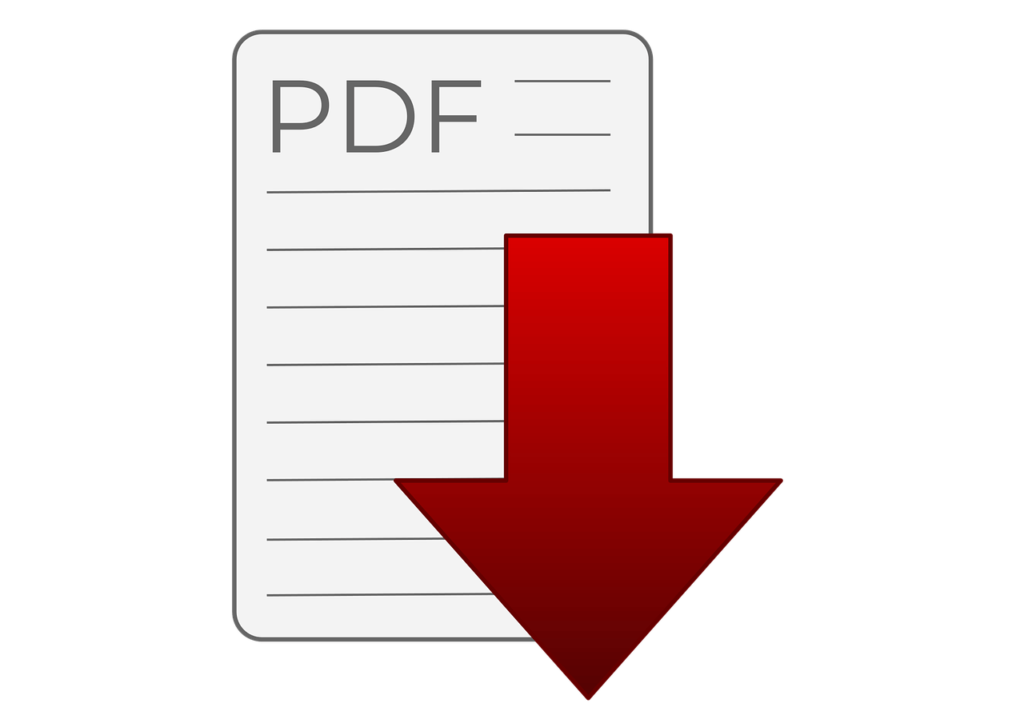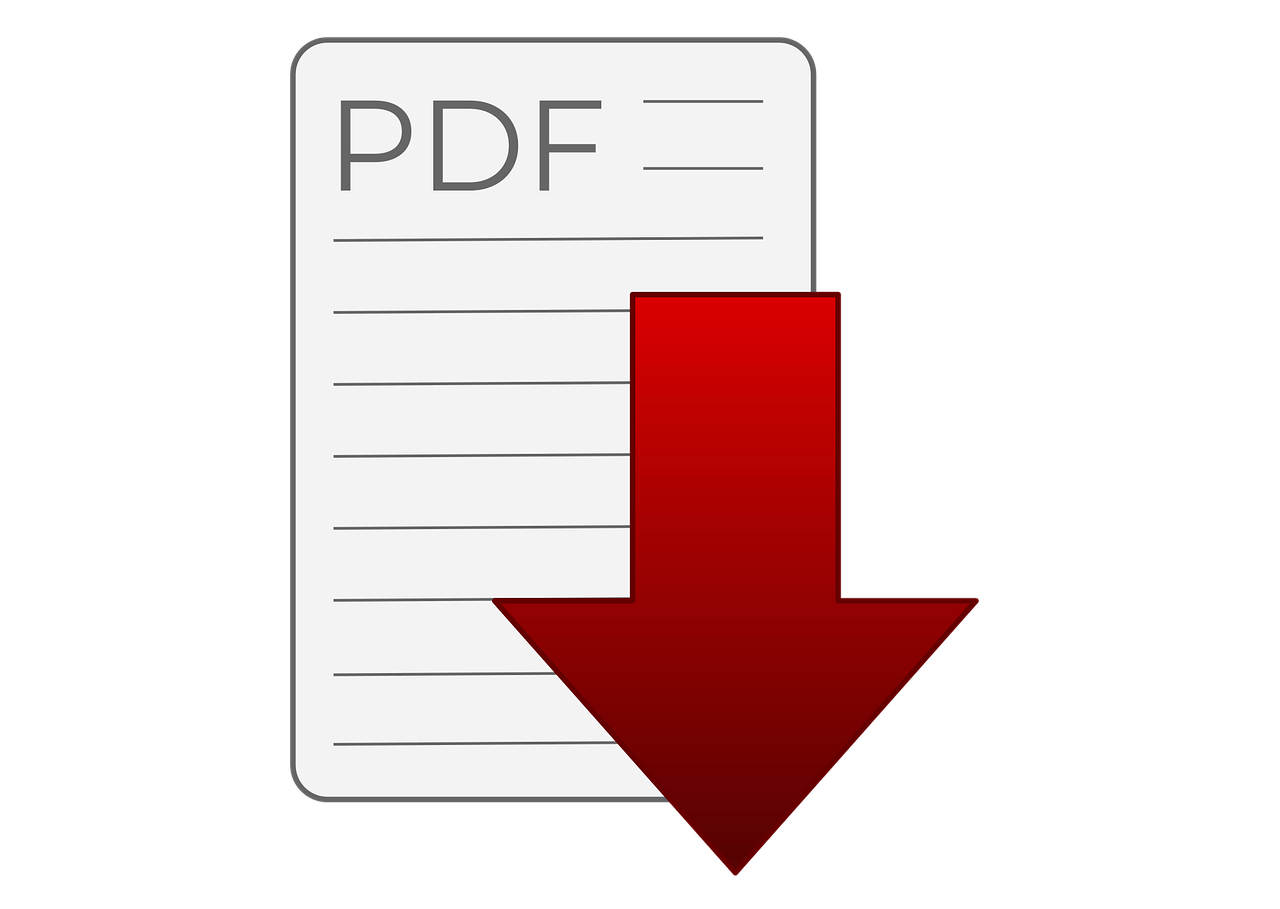 4. 5 Easy Steps To Affiliate Marketing
Free PDF download that simplify affiliate marketing and shows you how to do it in a simple way.
The document is printable and easy to understand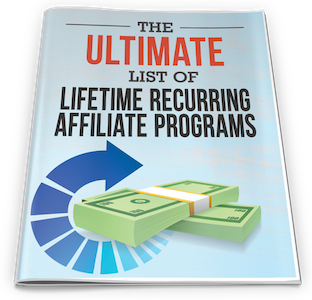 5. The ultimate list of lifetime recurring affiliate programs
This free download includes an unlimited number of affiliate programs that you can join and promot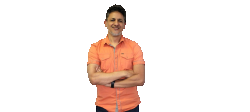 Latest posts by Nabil Al-Baidhani
(see all)
Legendary Marketer Affiliate Program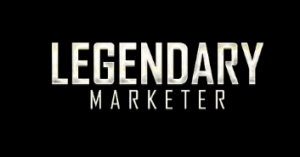 Learn how to become an affiliate for Legendary Marketer and make high ticket affiliate commissions
Course Provider: Organization
Course Provider Name: Legendary Marketer
Course Provider URL: https://highticketfreelancer.com/enter/enroll?aid=40171