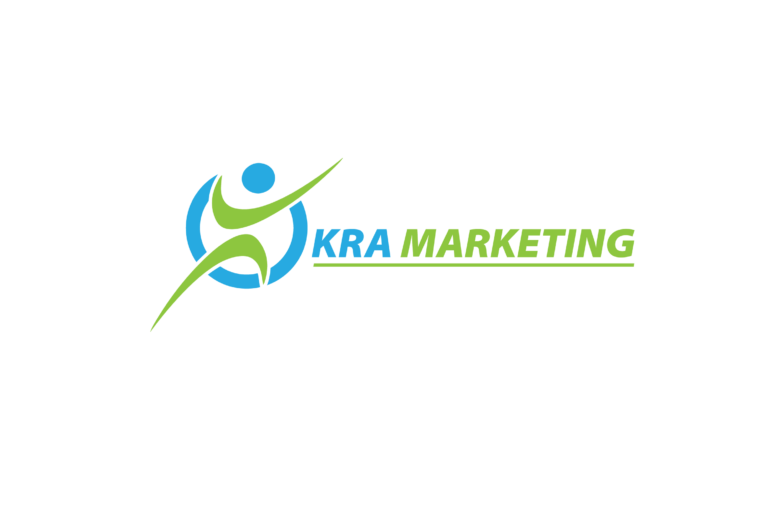 Welcome to KRA Marketing where we review products, give suggestions, and help people start online businesses.
Five easy steps to affiliate marketing free download
ONE FUNNEL AWAY CHALLENGE BONUSES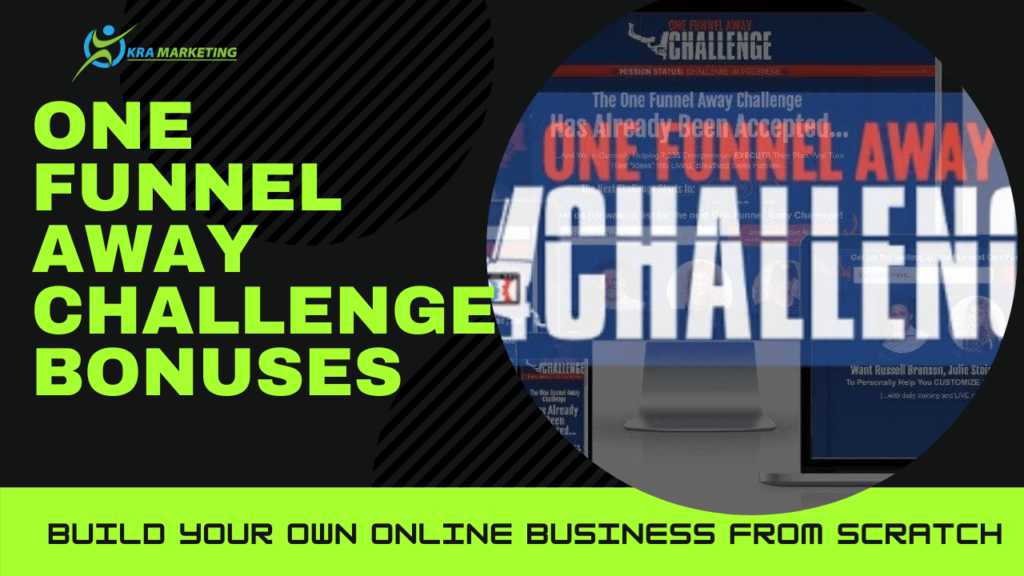 In this post, I am not going to talk about the One Funnel Away Challenge since I have a complete review of the challenge here
This article is meant to give you a full list of the bonuses you get when you join the challenge.
But, before I do that, I will give you a short description of the challenge below
WHAT IS THE ONE FUNNEL AWAY CHALLENGE?
The One Funnel Away Challenge is a 30-day intense training in starting your own online business without having to have an experience, mailing list, or products.
Every day you will be given tasks to complete before your next session and you are expected to have your online business up and running by the end of day 30
The training is founded by Russell Brunson from Clickfunnels and considered to be one of the best training in the market at the moment.
You should not take the challenge if you don't have an hour to work on your business for the whole 30 days because completing the tasks given to you is vital.
With OFW Challenge you get:
30 Days of video coaching/mission from Russell Brunson
30 Days of live coaching with implementation coaches
All the bonuses mentioned below
ONE FUNNEL AWAY CHALLENGE BONUSES
When it comes to the OFA bonuses, there are two types, bonuses given to you by Clickfunnels, and my personal bonuses are given to you when you sign up for the challenge using my link. 
Now, let's see what these bonuses are
BONUS 1 - The "30 Days" 550 Page Digital EBook (Value $97)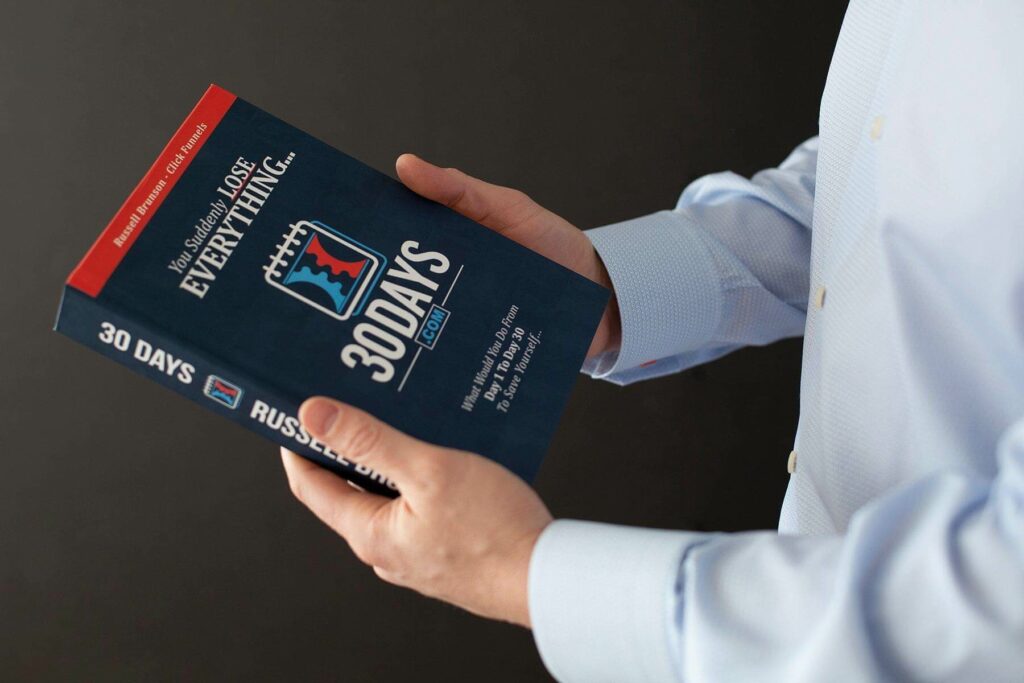 Russel asked 2 Comma Club Award Winners a simple question:
"What would you do to build your online business in 30 days if you have no list, no money, no product, and no traffic"
These super affiliates replied back with the exact process they would do to build their business in 30 days step-by-step from day one – day 30.
So Russell gathered all their answers and selected one answer for each chapter of the book. The book contains 30 chapters which represent a day.
This book can't be bought separately, it comes in a package with the One Funnel Away Challenge.
BONUS 2 - "One Pager" Digital Workbooks For The "One Funnel Away" Challenge (Value $97)

This can be considered as a summarised copy of the tasks that you need to complete along with graphs and visuals to ensure you understand what you have to do and how to complete the task. 
Personally, I find this to be very beneficial especially the checklist that is included.
BONUS 3 - Unlimited Access To The "30 Day" Interview (Value $197)
Russell interviews some online marketers talking about their business, the barriers they faced, and the methods they implemented to make it in the online world.
You have unlimited access to these interviews and learn all the tips and tricks that you can apply to your business.
With the enrollment to One Funnel Away Challenge through my link, I would happily give you the following valuable bonuses. all you have to do is email proof of enrollment to support@kramarketing.com or message me on my Facebook group.
BONUS 1 - Group Convert (Value $197)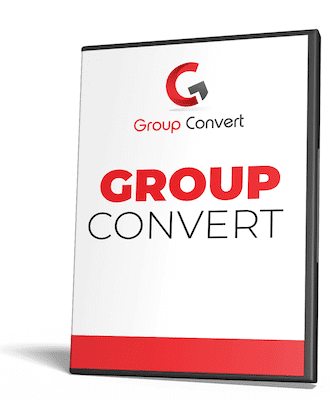 If you have a Facebook group like the one I have here, doesn't mean you have a real asset. If Facebook changed their policy or you did something they didn't like, you can lose that group and all contact with the group members at any time. And what pisses me off when that happens, Facebook doesn't give you much explanation for the action they do.
A real asset you would have is the email address that no one can take away from you no matter what.
So, Group Convert is a Chrome extension that takes the email addresses of Facebook members and dumps them into your autoresponder so you can email your group members anytime you want. 
Not only that but, Group Convert does much more than that like approving new members to join the group if they answered the three groups sign-up questions, allows you to send an automatic welcome message, and much more. You can read all about it here
BONUS 2 - Watcher Spy (Value $197)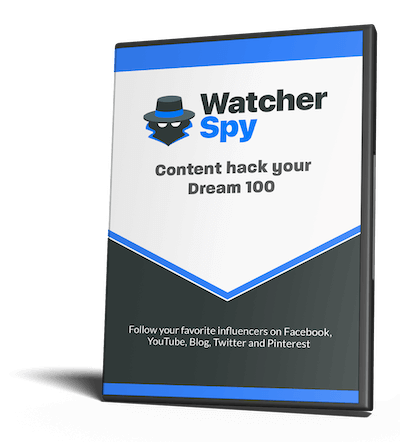 As an entrepreneur, you must have people you follow and learn from them, or, a competition that you need to watch out whenever they publish something new on their blog, Youtube, Tweeter, or Pinterest.
Instead of going to these platforms one by one to check, wouldn't it be better if you have one place where you can check!
Watcher Spy is a Chrome extension that does that for you. With one click, it shows new posts on all these platforms by the people you follow. Simply you are watching and spying on them all in one place. Read more about the extension
BONUS 3 - The 5 Easy Steps To Affiliate Marketing (Value $97)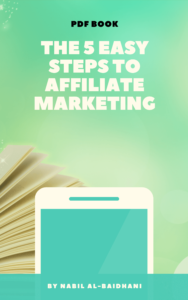 If you are starting your affiliate marketing journey, it might be confusing, and you might not have a clear guide of actionable steps to follow. The 5 easy steps to affiliate marketing is a PDF book that is written by me showing you the best affiliate programs and the steps you need to follow in order for you to achieve your goal. 
This is one of the bonuses I give you free when you enroll in the one funnel away challenge.
It is a PDF, colored, easy to understand, and printable book.
BONUS 4 - The ultimate list of lifetime recurring affiliate programs (Value $97)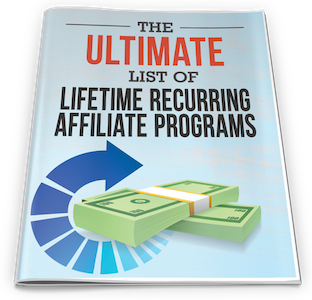 If you are a new affiliate marketer, and you don't know what to promote, I give you this list that includes countless affiliate programs along with the percentage they pay.
You can choose and pick what you want to promote from that list. 
I also give you the link where you can apply to be an affiliate for them.
This yours free when you sign up for the One funnel away Challenge.
As you can see above, I am giving away valuable bonuses when you purchase the one funnel away challenge through my affiliate link. I am giving this away because I make an affiliate commission when you purchase the challenge with no extra cost to you.
You purchase it through my link or anywhere else, you will be paying the same amount, but when you do from me, you will get all these OFA bonuses free of charge.