Russell Brunson Net Worth, Life and career 2022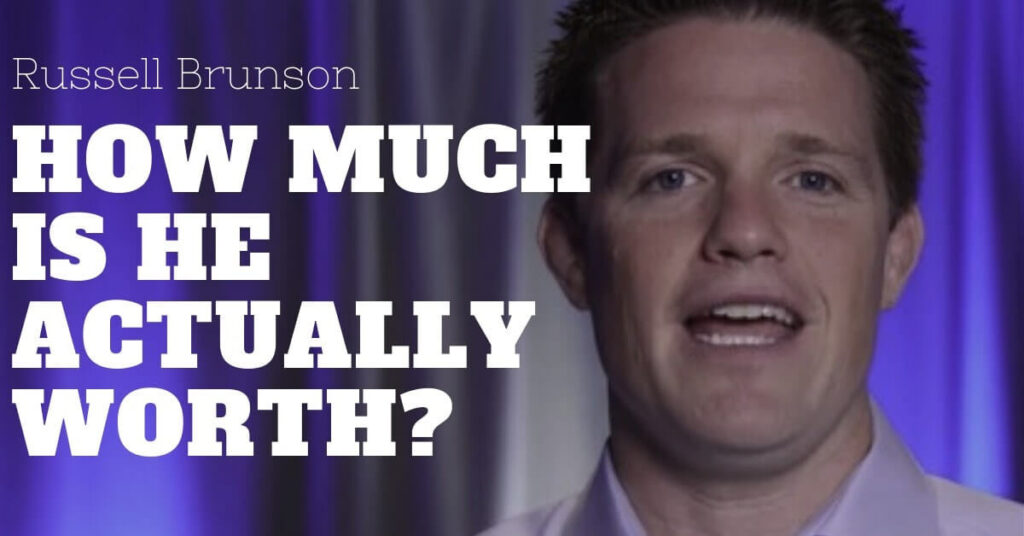 Have you browsed Google to search for the names of some biggest entrepreneurs? Then, you have probably come across the name- Russell Brunson. Some of us are not familiar with this entrepreneur. But, you might have heard about ClickFunnel. The guy behind this platform is Russell Brunson. Although Brunson has a humble beginning of his career, he is now a prominent figure and millionaire in the entrepreneurial online marketing world. His career, personal life, net worth, and some other basic details can make you curious about his man.
Russell Brunson is a digital marketer at heart. His genuine efforts have enabled him to grow his wealth and be established in this competitive world. Russell Brunson's net worth is over $40 million, most of which has come from his successful online business ClickFunnels.
Russell Brunson is the founder of ClickFunnel and an American digital marketer, Born in Utah. He had a hobby of junk collection. He also had an interest in listening to radio and TV commercials. Since childhood, Russell had an intrinsic inquisitiveness to learn new things, and in due course, he ventured into the entrepreneurial world to find business opportunities. Slowly, he nurtured his love and passion for the business world.
Eagerness and hard work helped him to win different rewards during his school life. Inspired by Dan Kennedy, Russell thought of getting into the business world.
CAREER AND HIS BIG BREAK WITH CLICKFUNNELS

Russell's first attempt was the sale of potato gun DVDs using online platforms, and it paved the path for joining the digital marketing industry. Over time, he turned out to be a highly influential figure in this sector.
During the first few years of his professional life, Russell sold different products and services, like coaching books, consulting services, and software. His achievements became noticeable, as he generated 1.5 million leads.
With the power of keen observations of different challenges, Russell found the idea of innovating ClickFunnels as one of the best sales funnels.
THE ESTABLISHMENT OF CLICKFUNNELS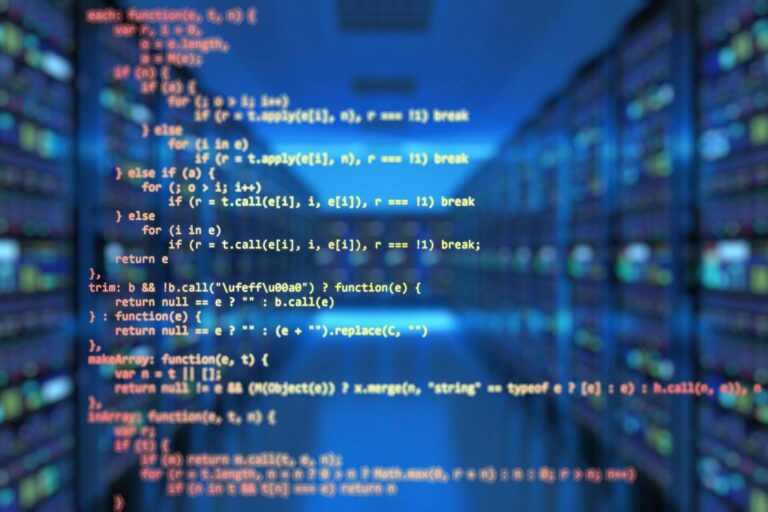 The development of the software company, ClickFunnel, has pushed Russell's career to the top level. He has been successful in grabbing a good position in the global business world.
Russell made a humble attempt to start the business with the sales funnel, and then, he tried to earn more money per lead.
In 2014, Russell partnered with Todd Dickerson, and they worked together to set up the software company. Their major focus was to build ClickFunnels, as Software and a Service.  However, the company saw rapid growth with 55,000 customers. At that time, the revenue from the company was about a hundred million dollars.
Russell employed the most dynamic employers, including marketers, designers, coaches, and technology specialists. These professionals made a joint effort to create more than 2 million funnels.
The popular software, ClickFunnels, generates funnel pages, which charge a fee. Thus, subscribers have to pay a monthly fee based on the chosen package. Presently, ClickFunnels has more than 80,000 members, and it turns out a high revenue.
Both Todd Dickerson and Russell Bruson have harnessed their sales knowledge and marketing skills to increase revenues from the software. Their innovative sales funnel builder has transformed the digital marketing industry. Moreover, Russell and Todd have tested the software to ensure that it will streamline any business by-
Attracting a high volume of traffic
Telling a story on the sales copy
Providing a product that solves issues
Presently, the annual revenue from ClickFunnel is more than $30 million dollars, and its overall value is about $360 million dollars. Thus, the net worth of Russell is $360 million dollars. However, you must not consider it as a definitive amount, as the private company is growing fast to increase the revenue level. The most notable fact is that Russell had not ventured into other sources for funding his software company.
When the number of members of ClickFunnel is 40000, the annual earning was $30 million dollars. These members pay $97 to $297 every month to get the SaaS service.
You can now deduct the operating cost (it is around 66% of the SaaS service) from the stated amount. The pure profit from the company is about $10 million per year. As Russell Brunson holds the major part of ClickFunnels, he grabbed this amount as his capital.
Let us play with the number related to ClickFunnels- the sales funnel builder.
Till now, this software platform includes two pricing schemes. The standard one is about $97 per month, while the Platinum (Etison Suite) one is about $297.
In 2020, ClickFunnels has about 129,000 users. Imagine that 50% of these users have chosen the Standard package. In that case, the overall revenue can be about $25,413,000.
The accurate profit margin cannot be calculated. Still, assuming that Russell gains 30% of the overall amount, the profit can be about $7,623,900. 
However, the sales funnel builder is not the only source of income for Russell. Russell has earned more from his training programs, including Funnel Builder Secrets and Secrets Masterclass. That is why his company's capital has crossed $100,000,000 within a very short time.
RUSSELL'S CLICKFUNNELS MADE OTHERS MILLIONAIRES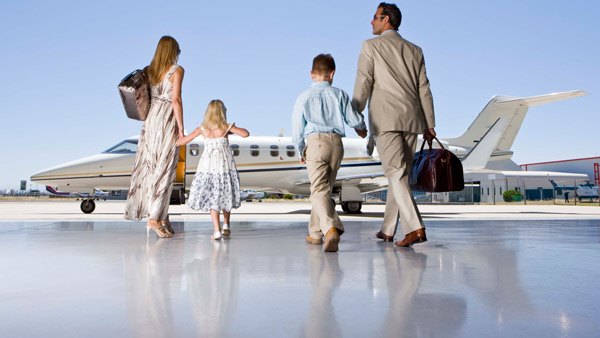 The biggest success in Russell's professional life is ClickFunnels. However, this software company has enabled other entrepreneurs to become millionaires, as it helps with lead generation, webinars, emails, and sales.
By using the specially designed software, more than 200 entrepreneurs have fulfilled their dream of becoming millionaires. The software users also found the opportunity to join a club, known as the 2 Comma Club, created by Russell. The club members can enjoy different benefits and privileges. 
In short, Clickfunnels allowed people to build their websites, sales funnels,….etc. without the need of a website designer, or learning how to build websites.
His e-books are evergreen products, as they teach you the most effective marketing techniques for your business. From bloggers and e-retailers to coaches and consultants, everyone can find values from those books. Russell Brunson's net worth has gone up, as this entrepreneur has started writing books. By publishing these valuable books, Russell earned more than $800,000, and this numerical figure is on the rise, as readers are still showing interest in his books.
In this book, Russell Brunson showed people why sales funnels were effective and how to build them.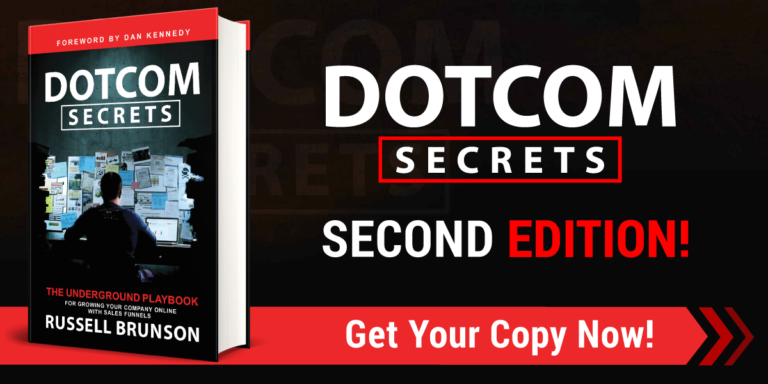 The first book, authored by Russell, is DotCom Secrets that can help readers grow businesses in the digital world using the sales funnel. Till today, Russell has sold more than 100,000 copies of this book. DotCom Secrets has marked the real success of Russell as an author. This book has covered topics related to products, down sales, upsells, sales copy, and email sequences. With brief illustrations, Russell has discussed every topic. Moreover, he has revealed how he uses sales funnels to earn more money. A detailed review of the book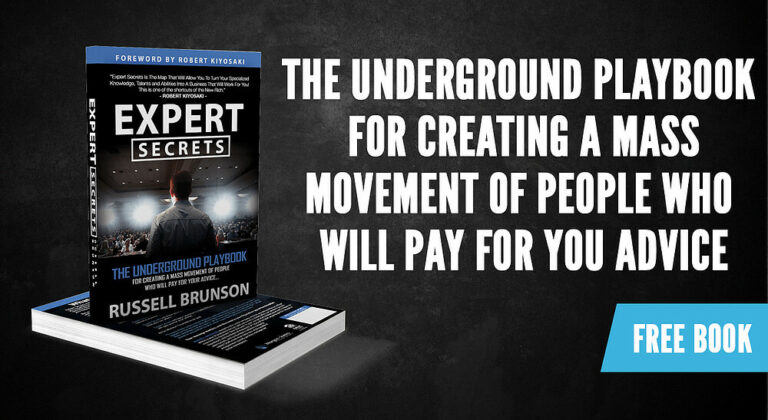 Another popular book is Expert Secrets, which is best for those who like to build new audiences. However, you may not easily understand this book without reading DotCom Secrets. A detailed review of the book
NETWORK MARKETING SECRETS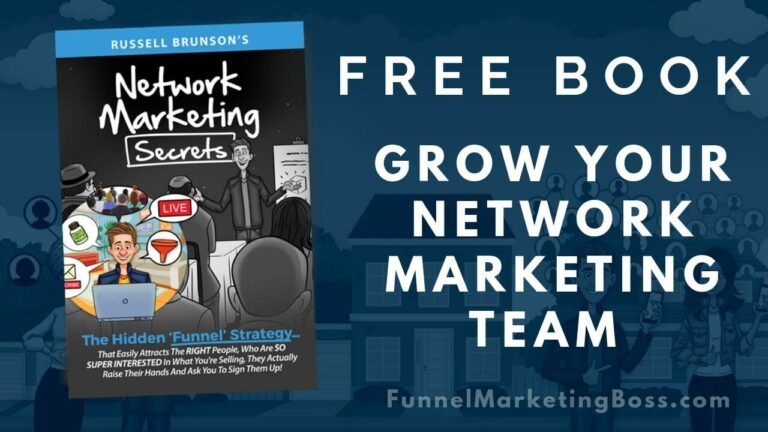 Russell has provided a guide on the way of attracting leads by writing the book- Network Marketing Secrets. Network marketing companies will gain benefits from reading this book. When you have no sales knowledge, you may learn the sales techniques from the book.
Another important book, published by Russell, is 108 Proven Split Tests Winners, and it has discussed the technique of increasing the conversion rate. You will learn why the split test winners have the better performance. The book reveals how some modifications to the landing pages increase the number of sales. It provides you with some proven tips, which work with funnel builders. The right application of those tips can increase your sales rate by 200%. A detailed review of the book
However, to teach the funnel building technique, Russell  Brunson has written the Funnelhacker Cookbook. He has instructed readers on the right way of choosing a funnel for products and services. However, this PDF book is downloadable at free of cost, and thus, it does not add an amount to the Russell Brunson net worth. The latest released book of Russell is Traffic Secrets, which is everything about traffic.
Russell has not stopped only by composing books for marketers and entrepreneurs. He has gone further by publishing a podcast, named as Marketing Secrets. It is a top-rated podcast with topics, like funnel hacking. It has simplified the technique of sending sales messages and brand messages. One most important thing you can learn from Russell is that the best content helps in building an audience.
RUSSELL BRUNSON NET WORTH
Russell Brunson Net Worth is estimated at $40 million dollars.
The multiple income sources have made Russell one of the wealthiest persons in this world. He is not only a marketer but also an author of resourceful books. The digital marketing books have created a buzz among the readers, and each of these has become a good source of success secrets for a business.
While Russel Brunson's net worth vary year to another, but, this is the best estimate
RUSSELL BRUNSON'S LUCRATIVE MASTERMIND PROGRAM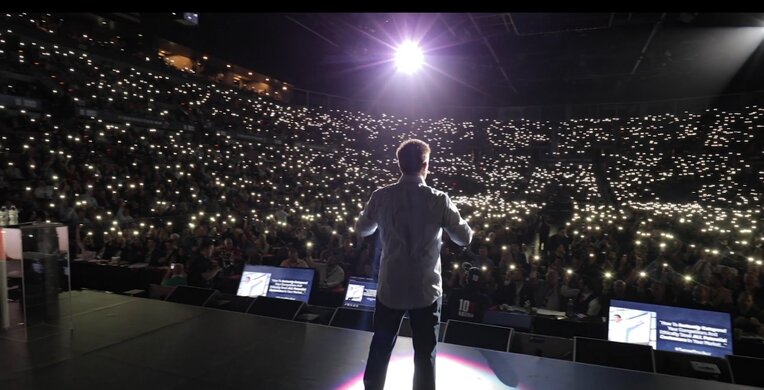 Apart from the books and ClickFunnel income, Russell Brunson has added another source of earnings with the mastermind program, known as Inner Circle Life. However, it is not available for everyone, and only 100 subscribers got the opportunity to join this program. Russell has provided personal coaching to subscribers.
Inner Circle Life has taken his profit margin to a higher level, as he earned more than $3 million in the past few years. Thus, Russell's products and services will continue to gain success in the coming years, and his net worth will be on the rise.
Russell Brunson has not disclosed everything about how he has invested funds in different things. But, it is learned that he has bought a magnificent house in Boise Idaho. Russell also won a car (Ferrari) by becoming a winner in a marketing competition. He publicly revealed that he always takes the best care of his real estate. Thus, his dream house is more significant to him. However, Russell has invested much of his money in entrepreneurial endeavors. With self-funding, he has grown the business, ClickFunnels. It was one of the biggest steps as a tech startup. But, his investment and effort have enabled Russell to build a solid reputation.
While retaining the entrepreneurial spirit for his business, Russell likes to enjoy his spare time with fun activities, like swimming and workouts. The home gym at the dream house and the large swimming pool are impressive.
Besides, Russell likes to get engaged in different charitable activities. He knows that he has enough wealth to help charities. Furthermore, he likes to hang out with other prominent entrepreneurs, like Tai Lopez and Grant Cardone.
HABITS THAT HELPED RUSSELL BE SUCCESSFUL
Every successful person in the word has habits and things that helped him or her to reach the status holding. Let's some of the habits about Russell.
The major part of Russell Brunson'ss income comes from ClickFunnels. Still, he has not stopped his efforts there. He started coaching his team to earn about $100,000. Besides, he thought of building funnels for others.
ClickFunnel may lose its value at any time. What will Russell do then? That is why he has diversified the income to keep his future safe.
Russell Brunson is one of the best entrepreneurs not only for his digital marketing knowledge but also for his teaching skills. He created some simple products to teach everyone. Moreover, the success factor behind ClickFunnels is the user-friendly drag-and-drop tools.
Russell understands that it is not easy to reach the top level without providing the best customer service. A customer can make your mistakes go viral. That is why Russell Brunson has focused on providing quality customer service with every product. He likes to serve his customers in the best way.
To conclude, it can be said that the ClickFunnels founder Russell Brunson has taught lots of things with his efforts. From his personal and professional life, we can understand that hard work is important to step up the ladder. One cannot achieve overnight success.
In a few words, it can be said that Russell Brunson is a self-made millionaire. He can be the source of inspiration for other emerging entrepreneurs in this world. His intelligence, persistence, and tenacity have helped him to gain success.
You can learn something from each of the footsteps of the digital marketer, Russell Brunson. You may read his books, watch podcasts, use the software, and join the training program. The net worth of about $37 million reflects the genuine effort of the guy.
WORKING WITH OTHER ENTREPRENEURS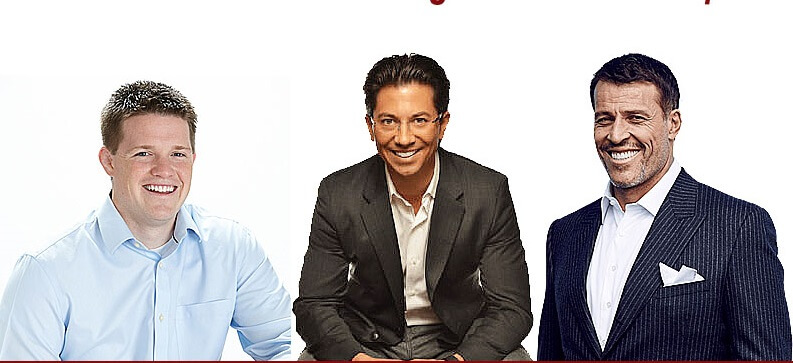 Russell Brunson had so many events and mastermind programs with many entrepreneurs in the industry like Dean Graziosi, Tony Robbins, and others. Usually, this kind of event is attended by thousands of people around the world.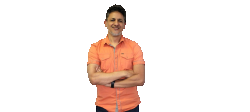 Latest posts by Nabil Al-Baidhani
(see all)