GrooveFunnels Review & Pricing: Brutally honest review!
Marie Forleo, a famous TV host, entrepreneur, and philanthropist says that the key to success is to start before you are ready. Those words are enough to understand how fast you should start a business nowadays. On the other hand, the busy competitive world will not let you step ahead without enough preparation. 
Since the funnel builder is quite new to the market, it has a lot of potentials to become very well established in the nearby future. This is why some of the GrooveFunnels plans and packages have been changing.
The conflict between time and the environmental situation may puzzle you to make the right decision at the right moment. Here we go to guide you with Groovefunnel, the tool you need the most now for the betterment of your business under the heading 'Groovefunnels Review and Pricing'. We hope you will be satisfied here with the review on the topic.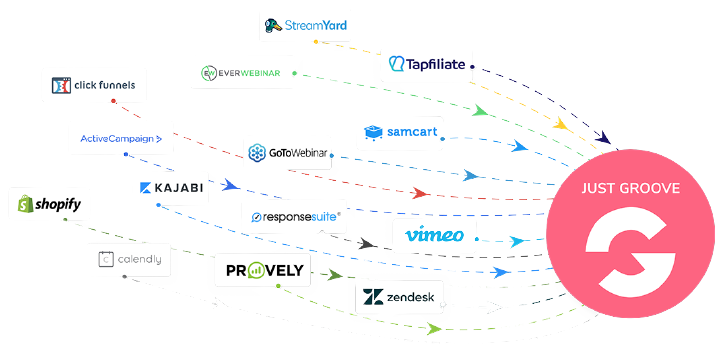 Groovefunnels is now a game-changer. It is changing the market to a great extent.  If you don't want to spend extra money on other tools for marketing like email marketing, funnel builder, sales tool, CRM tool, landing page builder, and webinars Groovefunnel is the best solution.  It is the first time Groovefunnels has been an all-in-one marketing tool for ME.
WHO CAN USE GROOVEFUNNELS?
If you are looking to introduce any business, mass communication is a must in the competitive world. Without proper communication, wide publication, and a website, you cannot even think about a business. Whatever all your required tools are now in a packet of GrooveFunnels to make and to promote your business to your desire level.
Every entrepreneur that wants to start a new business or the existing business identity that wants to accelerate trade offline or online can use Groovefunnels. Have a look at the following entities that may be benefited from Groovefunnels.
If you are going to start your own business.
If you are going to start any online business.
If you want to create content online.
If you have products or services to sell.
If you want a membership site.
If you want to build a landing page or a sales funnel.
If you want to reform your existing business.
IS GROOVEFUNNELS PRICING LEGIT?
Every time we find new software or technology, it appears to us with many questionnaires. To make money through email or other communication systems, people use false content to attract customer's focus. For these kinds of reasons, we always check the offer, legal or spam. Don't worry. Groovefunnel is legit. Thousands of people are using the software every day to build their businesses.
Now over and around 425,000 business owners are using Groovefunnels across the world. To ensure you the most, they offer 30 days money-back guarantee.  There is a 2-Tier commission structure of Groovefunnels but obviously not part of an MLM or pyramid scheme. People are now making money successfully with the software and can make money lifetime also.
A complete business solution and a replacement of many products you are using. Let's see below the features and the software it replaces;
GrooveSell – If you want to sell products online, Groovesell allows you to set up landing pages, upsell, checkout, payment gateway, and all necessary features. This replaces

Samcart

GroovePages – This replaces

Clickfunnels

and allows you to build sales funnels
GrooveAffiliate – This feature allows you to set up affiliate programs to sell products online. This feature  replaces

TapAffiliate

GrooveMail – This feature replaces any autoresponder you have like

Activecampaign

and allows you to set up workflows and any type of emails
GrooveDesk – This allows you to do desktop support if you need to. This replaces

Zendesk

GrooveMember – This tool allows you to perform anything regarding members and have total control. It can easily replace

Kajabi

GrooveVideo – A video hosting tool that allows you to do everything you do with

Vimeo

GrooveCalendar – If you have to deal with scheduling and calendars, this tool is for you and replaces

Calendly

GrooveQuiz – With this tool, you can create quizzes and replaces

Lead Quizzes

GrooveBlog – If you are a blogger, this tool can replace

WordPress

and any

hosting

you have
GrooveKart – This replaces

Shopify

and it can be used to sell products online
GrooveWebinars – As the name says, this tool is useful to create webinars and can replace

EverWebinar

GrooveSurvey – It lets you build surveys and can replace

ResponseSuite
Groovefunnels is basically a customer funnel software that helps you get more leads, sales, and customers. It has the ability to send automated messages in order to keep your prospects engaged for up to 180 days before they even purchase anything from you. You will also receive marketing templates such as Lead Magnet Templates, Sales Funnel Templates, Social Media Marketing Templates, and much more!
Groovefunnels is one of the best lead generation tools because it offers so many features not found anywhere else, like time-saving automation features, which means less effort for marketers and higher conversion. The free trial allows you to test the product before committing, which will help you determine if it's right for your needs. If not, cancel before the 14-day period ends, and there won't be any charges incurred by canceling early.
Following are the services of Groovefunnels offers you free for a limited duration:
Unlimited Products
Plan GrooveFunnels Product List
GroovePages (Replaces Clickfunnels)
GrooveSell (Replaces SamCart)
GrooveMember (Replaces Kajabi)
GrooveKart (Replaces Shopify)
GrooveMail (Replaces ActiveCampaign)
GrooveAffiliate (Replaces TapAffiliate)
GrooveWebinars (Replaces EverWebinar)
GrooveVideo (Replaces Vimeo)
GrooveDesk (Replaces ZenDesk)
Access To Other Unreleased Groovefunnel Products Like GrooveSurvey and GrooveProof
Build Brand Websites with full navigation
Custom Domains
Custom Domains
Bandwidth and hosting
Sell products with 1-Click upsells
Upsells, Downsells, and Order Bumps
During registration in Groovefunnels for free services, you do not need to input credit card information which is a common hassle for all kinds of free tools. I think this feature makes Groovefunnels a leading sales funnel to attract customer's focus.
GROOVEFUNNELS LIFETIME PLATINUM PLAN
If you want to have Groovefunnels at a reduced price, you may have the following plan.
$1,397 (One–time payment for Lifetime Feature Access)
You will have lifetime access to all Groovefunnels tools. This includes all updates. In this plan, your forever access costs no subsequent monthly bills.
There are also some other purchase plans to make your payment easier.
5 x $497 payments ($2,485)
In this plan, you have to pay 5 installments of $497 in 5 months. In this way, you have to pay an extra $1,088 to have lifetime access!
2 x $799 payments ($1,598)
This way is much better. Just pay 2 installments of $799 each to get lifetime access though you have to pay $201 more than the one-time payment of $1397.
As an opinion, I support the one-time payment of $1397 to have lifetime access. This way, you can save a lot of money and obviously reduce the hassle of installments.
WHAT INCLUDES THE PLATINUM PLAN?
You can design unlimited high-converting sales funnels and landing pages (GroovePages)
Can sell Unlimited Products (GrooveSell)
Can custom Domains (GroovePages)
Can generate Automated Email Marketing Platform (GrooveMail)
Will have Membership Site Platform (Groovemember)
Can do Video Marketing with GrooveVideo
You will have Shopping cart functionality (GrooveKart)
You will get a powerful affiliate program (GrooveAffiliate)
You will have Webinar software (GrooveWebinar)
You will get a built-in help desk for 24 hours support (GrooveDesk)
With good intention, every time I purchase a new software bundle, I check them with free access what the duration. If I get them well, I use them till the promotion period and go for purchase if found ok during the whole free period. I am sure you will also go on my way to utilize the best way of procurement. In this way, you can easily find the good and bad sides of the software and can make the right decision whether to purchase or not.
Having some attractive promos, we should not go for purchasing of any software. The most attractive side of Groovefunnel I like is its free registration without giving input of a Credit Card. They make themselves clear in this way. Whatever they promise, they keep it.
GROOVEFUNNELS VS COMPETITION
The world of the internet is an open place for business. There is no single identity no; you find competition everywhere, every place. Groovefunnels is not the only one in its category. There are many competitors ahead or behind Groovefunnels. Clickfunnels, Kartra, Builderall, and some other are leading the sales funnels in the market for a long time. Here we go to compare a few sales funnels with Groovefunnels to bring out the best among them.
Let see the comparisons:
GROOVEFUNNELS VS CLICKFUNNELS
Both platforms are designed to build sales funnels. There are many similarities between these two and many differences also.
You can use Clickfunnels to promote your products/services or to collect your leads. They have varieties of pre-made sales funnels, landing page design templates, and a user-friendly drag-and-drop editor. It has a smooth funnel design procedure that helps you a lot. With Clickfunnels, you can make custom-made sales funnels to publish your private online objectives.
In Groovefunnels, you can create both landing pages and websites through ready-made and well-designed templates. A few simple words may clear you the introduction of Groovefunnels that do not need any previous experience to use it. It will teach you the best in its platform. Whatever you want to make on an online platform, Groovefunnels will make it for you.
If we compare both the sales funnels, some will keep Clickfunnels ahead for its interface, templates, and age. This is because Groovefunnels is yet in beta, and the development process is still going on. It may take some more time for Groovefunnels to come in the complete format, and I am sure Groovefunnel will lead the comparison with a great distance.
Kartra, the famous cloud software, is a well-known comprehensive digital marketing platform. Like Groovefunnels, Kartra is also an all-in-one marketing platform that allows to build landing pages, websites, create and manage sales funnels, and handle all sides of online marketing. It also includes CRM, a major concern of digital marketing.  It turns your business automated that reduces cost and efforts.
Groovefunnels is also the same digital funnel of sales as Kartra but a new entity in the market. The new funnel is designed with all the features the existing funnels have. You will have all the existing marketing facilities in Groovefunnels and in the near future will have more along with the current.
While the comparison between Groovefunnels and Kartra comes, I will prefer Groovefunnel firstly for the cost. With all the facilities like Kartra, Groovefunnels costs remarkably less than Kartra. They have an attractive lifetime pricing plan which is very lower than Kartra. The other noticeable reason I prefer Groovefunnels is its free trail facility. Kartra does not have such free access to test it. I really value the matter and evaluate it accordingly.
GROOVEFUNNELS VS BUILDERALL
Builderall is a well-known all-in-one software for newbies & small businesses struggling with the budget. You will have drag-and-drop technology, app builder design tools, e-commerce, webinars, email marketing on this platform. There are plenty of features on this platform. It is also a great sales funnels for beginners who start a business without having proper knowledge and enough money. The platform offers free access to beginners.
Groovefunnels, the new entity in the digital market, has a great prospect, and the all-in-one bundle includes all the facilities a marketer wants. The sales funnel is gradually taking the leading position in the market, including all the solutions people face during their online marketing. It focuses on the needs of small, medium businesses Including Experienced entrepreneurs and organizations.
If we compare these two digital platforms, I will emphasize Groovefunnels for a few reasons. Firstly, having less or more all the features in the platforms, Groovefunnels offers free access to have a look inside it whether Builderball charges a subscription-free for the entry inside it. Secondly, Groovefunnels tries to bring professionalism in it to take it to the leading position. They make them a wide platform with all the solutions. Builderball, on the other hand, mainly emphasis on budget and the small entities. For this reason, this sales funnel has fewer development activities than Groovefunnels.
GROOVEFUNNELS AFFILIATE PROGRAM
Groovefunnels offers a great opportunity to income through affiliate marketing with an attractive commission plan. In this way, they promote their business and at the same time develop the platform with all the problems ahead. Anyone can apply for an affiliate and can get his desired income.
Here we see the details of the affiliate program:
Anyone can have GrooveAffiliate. It is a simple process with a free sign-up and free account.
You can also affiliate with the lifetime account.
There are different commission plans for the free and paid account. The plans are
20% commission ($279, $1379*20%) plan for affiliate with the free Groovefunnels account.
40% commission ($558, $1379*40%) plan for the lifetime Groovefunnels account.
Additionally, with the lifetime affiliate account, you will have access multi-tier commission of 10% for sales your affiliates make.
WHAT I DON'T LIKE ABOUT GROOVEFUNNELS
There is always a dark side to everything. All I found in Groovefunnels are good, not great indeed. I found something less in it during my observation.
Let's show you my findings that made me a little unhappy:
The purchase plans of Groovefunnels make me puzzle when I calculate the benefit. A one-time payment of $1387 is not much for an entrepreneur of a middle or higher level. But the other installment purchase plans are very high; even one of the plans is almost double comparing to the one-time purchase. The plans are really very higher for beginners who like to have it within their budget.
Groovefunnel is still at the beta level and rapidly developing. The feature though has a good side, but continuous development makes changes the marketing plan of the users. This creates a bad impact on running the business. But, I am sure that the dark sides will end very soon, and Groovefunnels will come in its own frame soon.
I am sure that there is no need for any introductory words for the sales funnels. The funnels are reducing efforts for business promotion and, at the same time, making business faster. They are becoming a major part of the digital market to a great extent. In the competitive digital market, Groovefunnels is growing very faster, and I am sure that it will lead the market very soon. The other part of it is also a very great attraction to the marketers who promote such funnels through affiliate marketing.
So if you are looking for a sales funnel for your business or for affiliate, you may find Groovefunnels as the most profitable wing for your business or for your own income.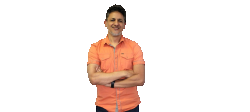 Latest posts by Nabil Al-Baidhani
(see all)