Affiliate marketing is a way businesses earn income by linking their products or services with other companies. When a customer clicks on an affiliate link and makes a purchase, the company gets a commission.
In this post, I will help you with How to start affiliate marketing completely free? as long as you do the work required.
This business can be scaled to be a six or 7-figure business as long as you follow the proper steps.
WHAT IS AFFILIATE MARKETING?
In short, Affiliate marketing is selling someone else's product in exchange for a commission.
Affiliate marketing is a network marketing business model where sales representatives are paid to promote and sell the products of others through direct-to-consumer marketing (DTC).
You can be an affiliate of Amazon, Wal-Mart, Dell, and others, and they give you commissions for selling. So, it is a legit business model.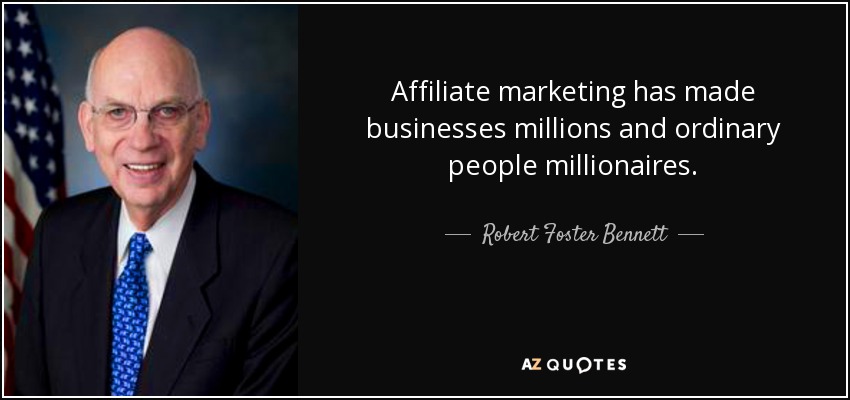 HERE IS WHAT I AM GOING TO DO FOR YOU
Give you access to an autoresponder so you can email your subscribers and automate the process.
Give you a free PDF that you can use and put your name on and give it to your traffic, and you can give it away in exchange for their email addresses.
I will show you where to find products to sell completely free
I am going to give you exact emails to send your subscribers.
I will show you my exact emails that you can copy.
I am going to show you how to build an online business step by step from scratch and completely free
24/7 support from me by email or my private Facebook Group
Subscribe to my mailing list if you have not done yet because I send you useful emails that can help you a lot.>> SUBSCRIBE


AUTORESPONDER OR EMAIL AUTOMATION SYSTEM
Usually, companies charge money for this after 14 days trial period. The charge is according to how many subscribers you have.
I am going to give you this free up to 100 subscribers. If you have more than 100 subscribers, you must pay for the service.
To get this free software, click on "free" in the table below and follow the registration process
SETTING UP LANDING PAGES AND A FORM
Now that you have an autoresponder, you need to get subscribers to your mailing list. To do that, you have to set up a landing page or a form with ConvertKit (the software you got above)… See the two videos below to learn how to set them up
LEAD MAGNET
A lead magnet is a bribe, something you give for free to make people subscribe to your mailing list. That depends on your niche.
For example, my niche is making money online, so I give people a free PDF on affiliate marketing. See here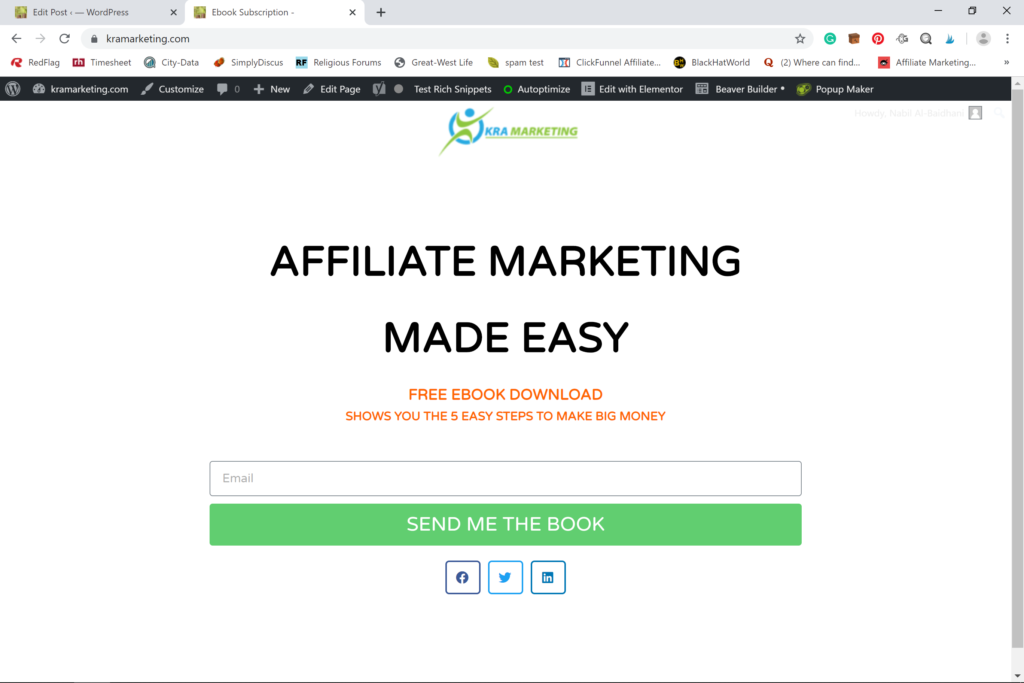 For the sake of this project, we will be working with the health and fitness niche.
I will give you the lead magnet book that you can give away completely free. It is called "101 Fitness Tips". I will give you the PDF and word versions. You can modify them, put your name on them and do whatever you want with them.
Download the free ebook here:
SETTING UP A SERIES OF EMAILS
I want you to take a little time and learn what an autoresponder can do for you. I want you to picture the power and possibilities. In short, you set up a series of emails to be sent to your email subscribers once, and it does it automatically in the future. I want you to watch the video below
WHAT KIND OF EMAILS TO WRITE?
It is up to you what emails to send, but I will give you 28 health and fitness emails that you can use, modify, edit, and do whatever you want with them.
I will also show you where to get sample emails in any niche later. To download the free health and fitness emails, click the link below
HOW TO GET MORE SUBSCRIBERS?
The fastest way is paid ads, but I don't recommend that since we do this for free. So here are my recommendations.
REMEMBER: We are taking health and fitness as an example here, but you can choose any niche you want.
Join health and fitness Facebook groups to see people who need help, offer them your advice, and try to help them. Then send them your email sign-up page.
Join forums related to weight loss and fitness and do the same thing
Make a Facebook group related to your niche and invite people to join
Go to question-and-answer sites like Quora and answer people's questions. See mine here
If you are good at writing, you can start a blog site
So, by now, you have your email marketing software, you have your form or landing page where people can sign up, you have your lead magnet, you have your series of emails set up, and you are collecting emails and adding subscribers,… The question that begs itself is, HOW DO I MAKE MONEY
It is essential to understand two things here and make them a guideline. That is how you make money.
People who subscribe to your mailing list seek a solution to a particular problem. In this case, they might want to lose weight, be more active, healthy,….etc.
Help people and money follows
In your emails, now and then, you are going to recommend a product where you can earn an affiliate commission when someone buys….. Don't worry. I will show you where to get the products.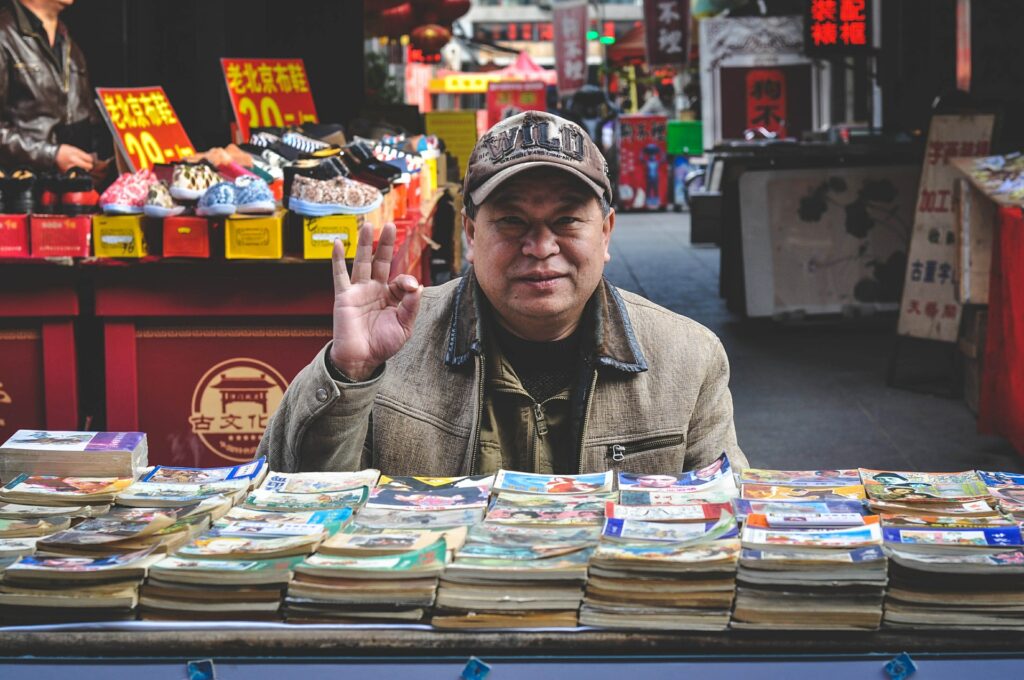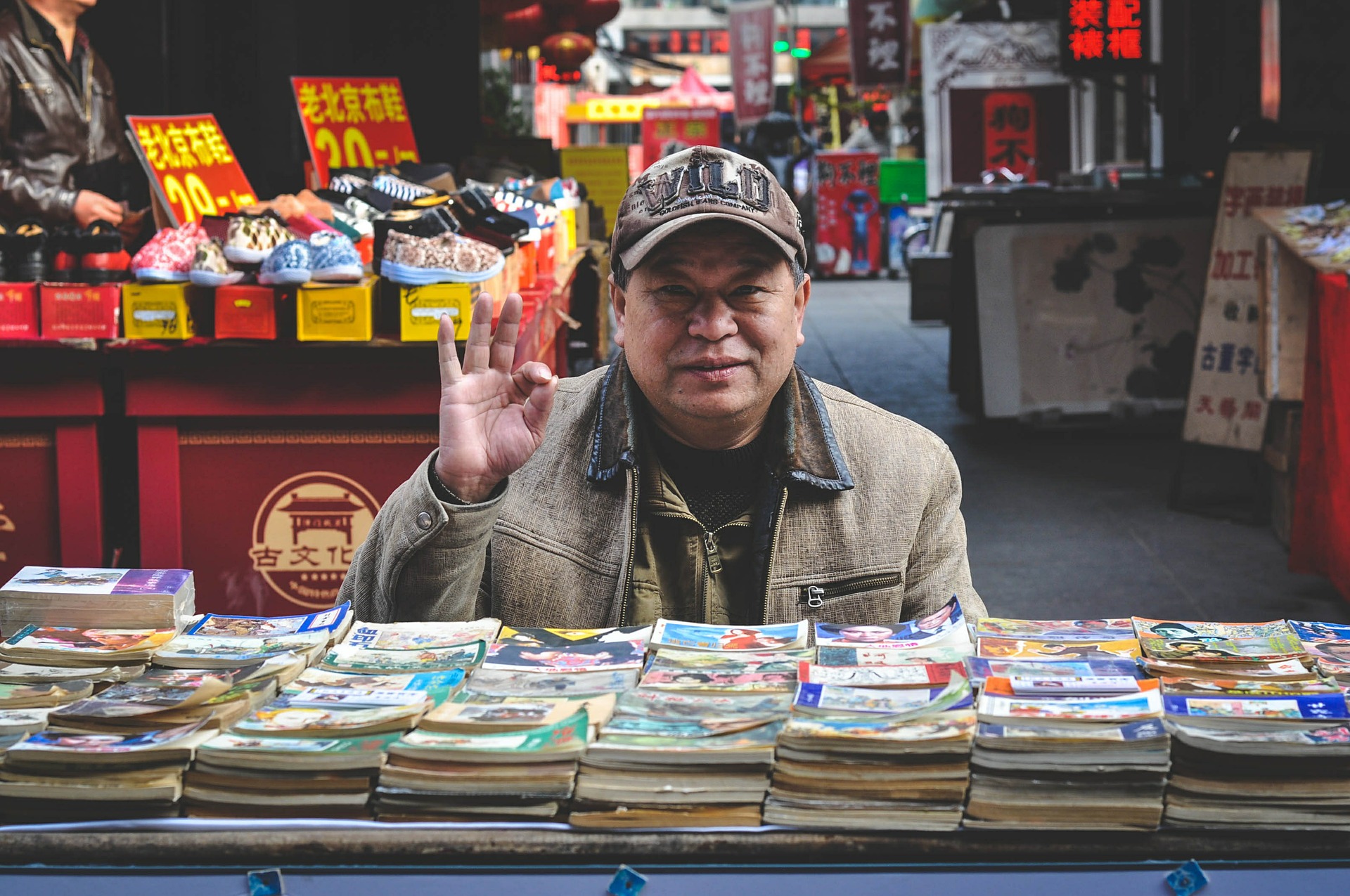 You must recommend only the products you believe in and believe can help people.
WHERE TO GET PRODUCTS TO SELL?
As I said above, We are doing affiliate marketing using emails. Indeed, there is no shortage of companies that offer affiliate commissions, including Amazon, Wal-Mart, and almost everyone.
Doing affiliate marketing has many advantages:
You don't have to have products on your own
You don't sell. You recommend
You don't deal with the selling or returns process
All you have to do is, get the buyer to the supplier
I like to use Clickbank to promote products. Clickbank is a platform where you can find products to promote in almost any niche you can imagine. I like this platform for two reasons:
Easy to get approved
Commissions are high
Here is what you do:
Go to https://www.clickbank.com/ and create a free account.
After that login and find a product to promote by clicking "market Place," then on the left side, choose a niche (in our case, it is health and fitness)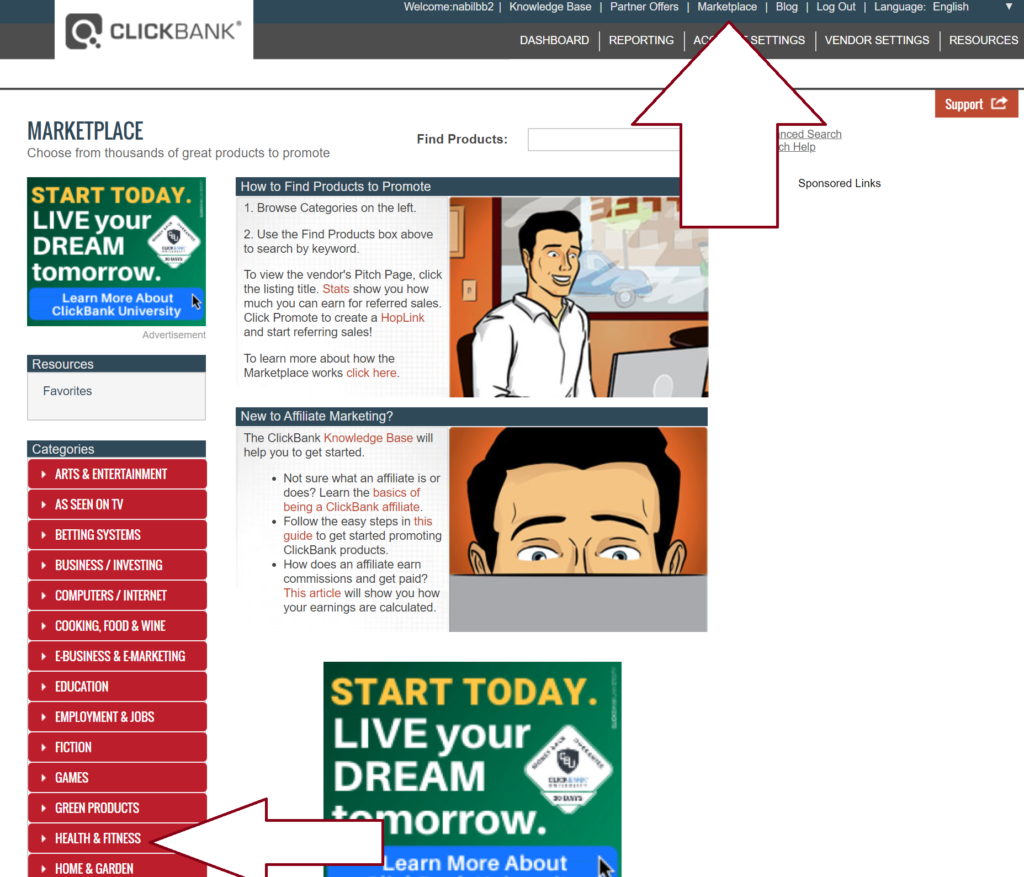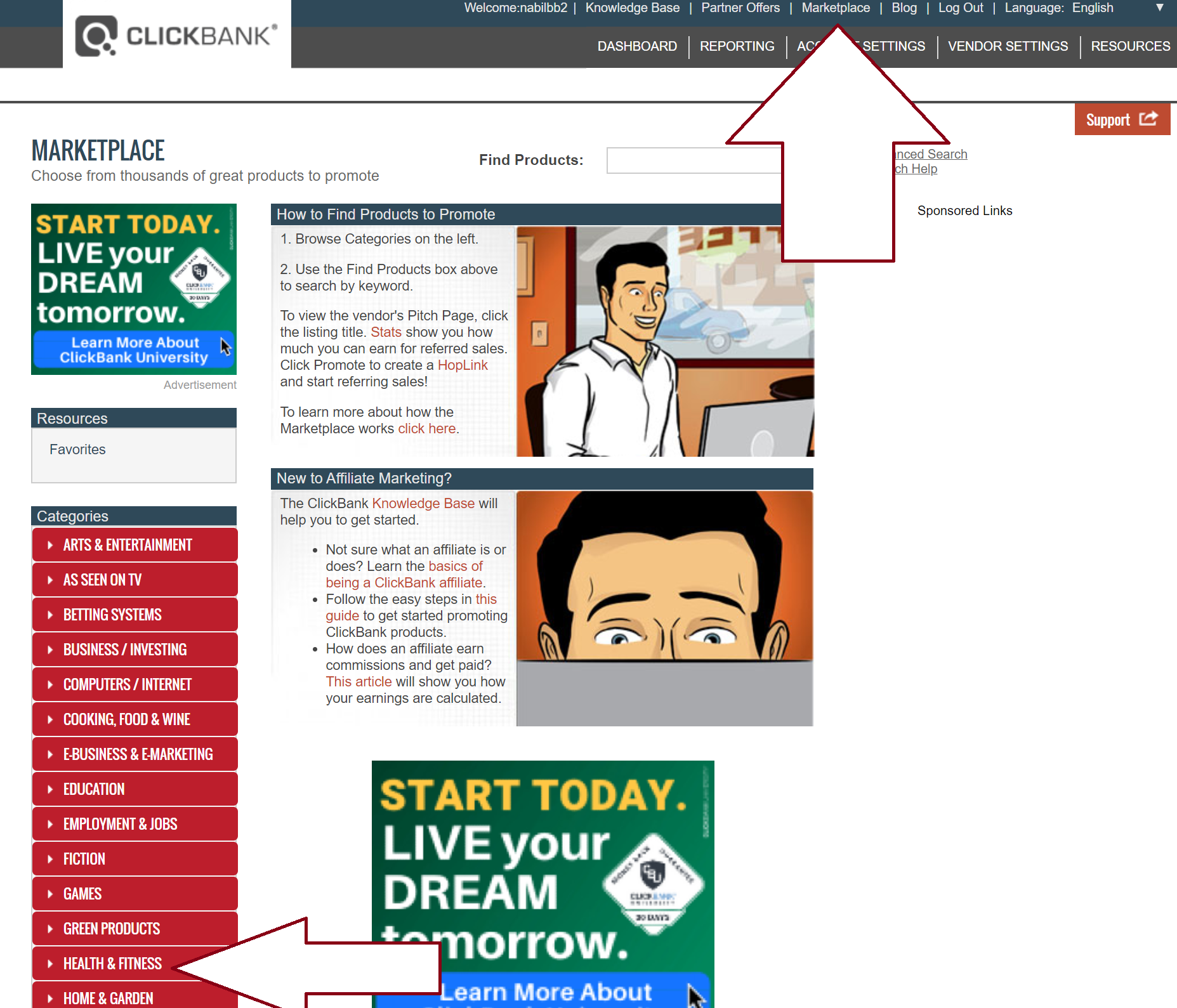 When you click "Health & Fitness," you will see a list of products in that niche.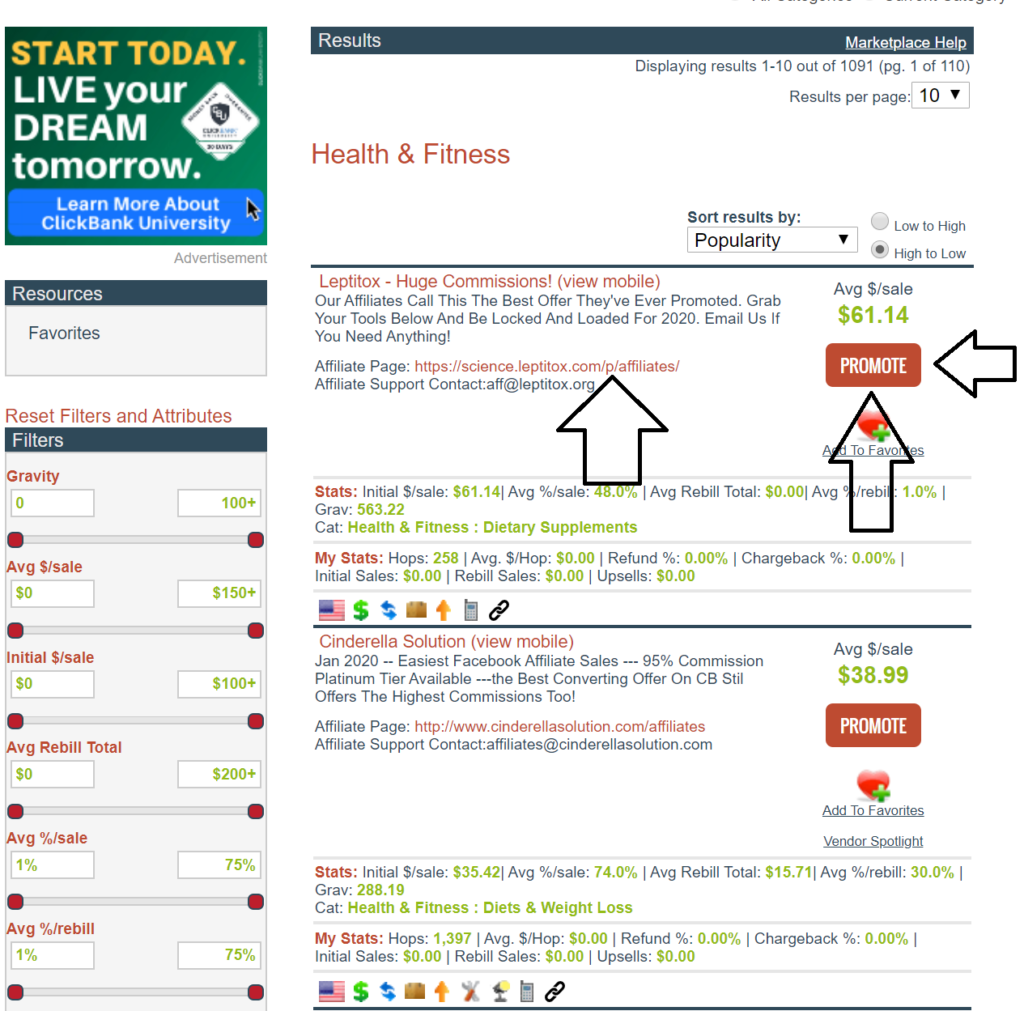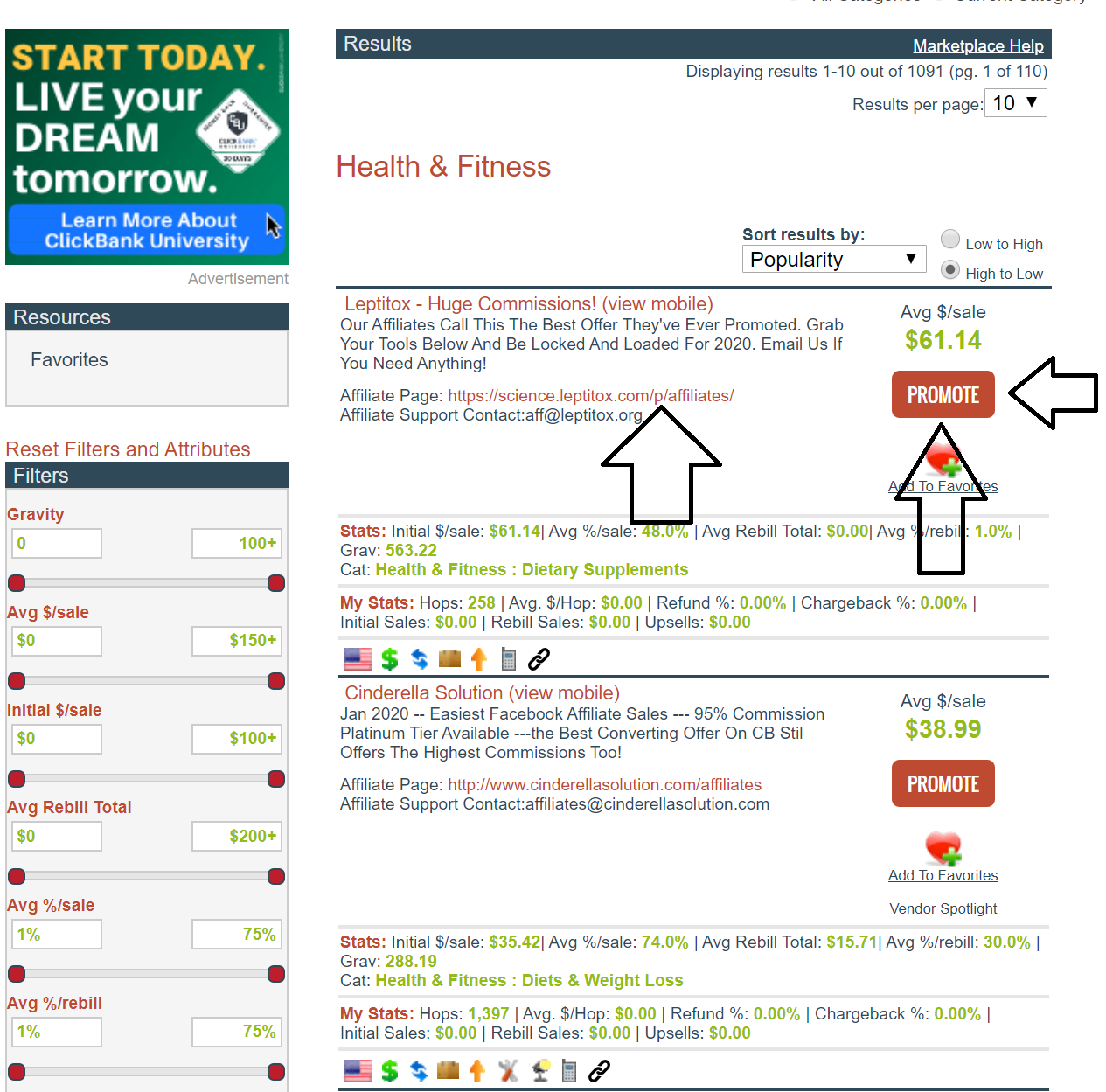 For the sake of this example, we will promote the first product, "Leptitox," which is suitable for three reasons, 1. Good commission $61.14/sale 2. It has an affiliate page 3. it has a high gravity.
Here is the significant part, these companies want you to make money because they make money when you make it. So, in the Affiliate Page, you have everything you need to promote the product,, like Articles that you can use as your own, email swipes (Remember I told you I would show you another place to get emails from?), images, sample ads, written contents, ……etc.
HOW TO GET THE AFFILIATE LINK?
As I said above, click on the brown "Promote" button, then a window opens that looks like this:

Then click the brown "Generate Hoplink," and your affiliate link is generated. That is the link you want people to click on it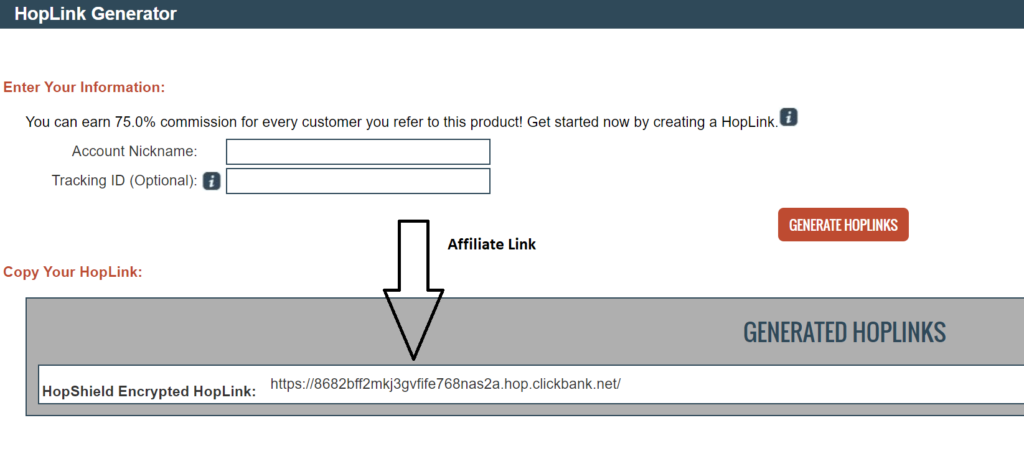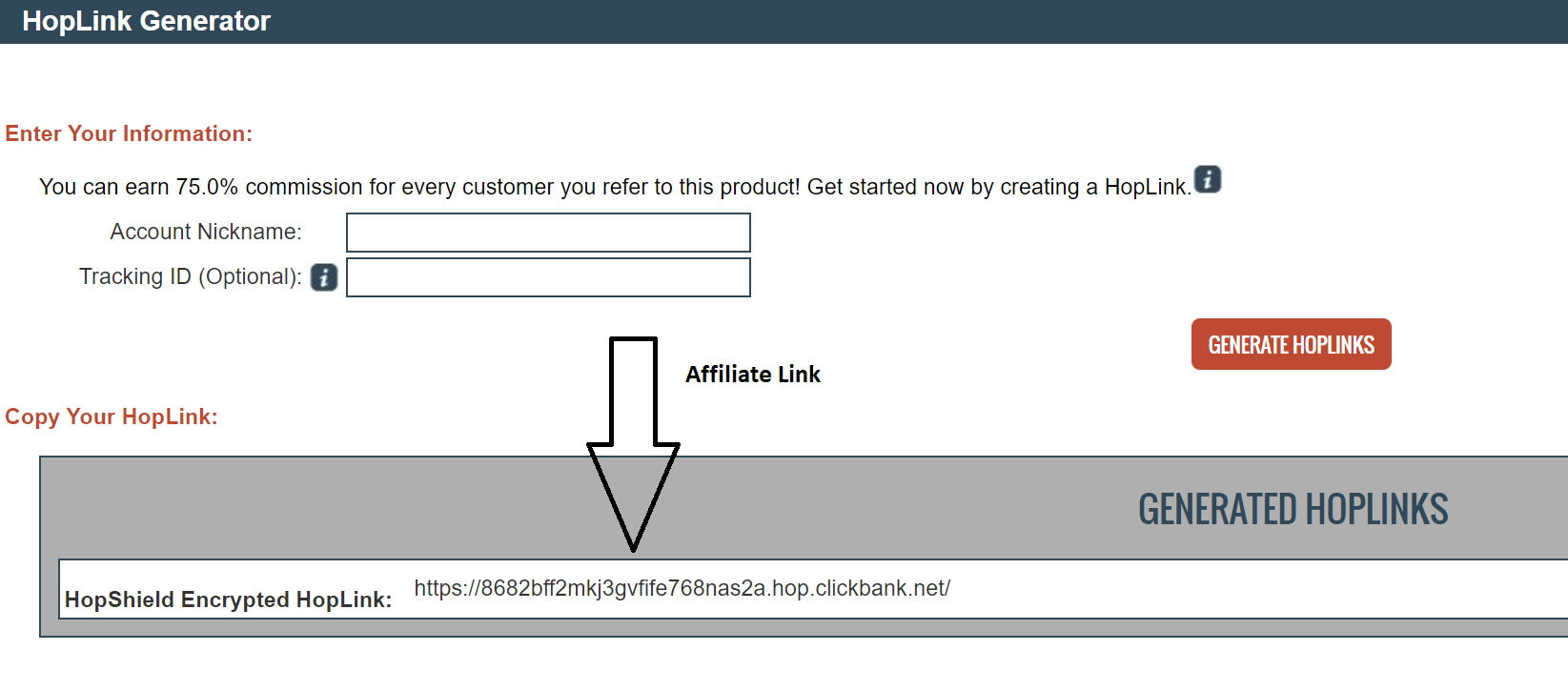 TOOLS YOU GET ON THE AFFILIATE PAGE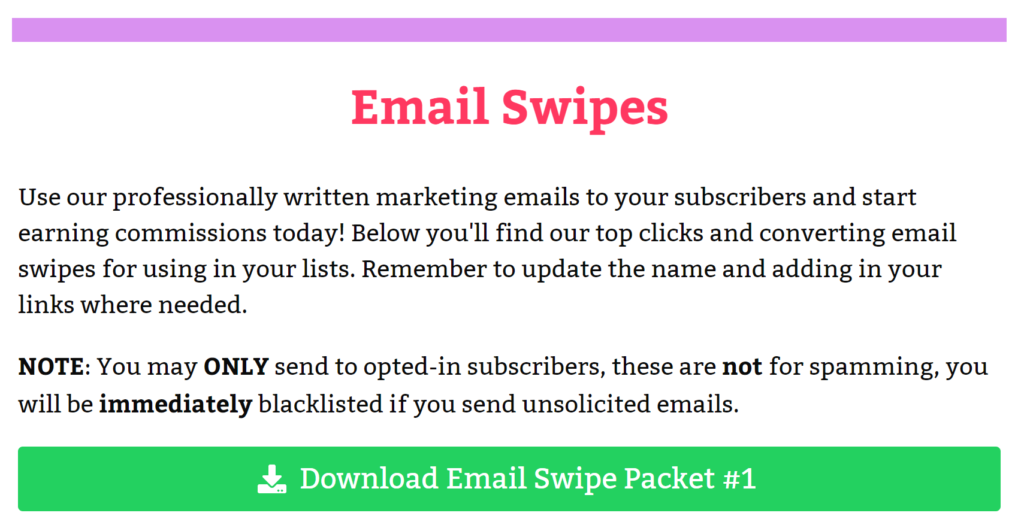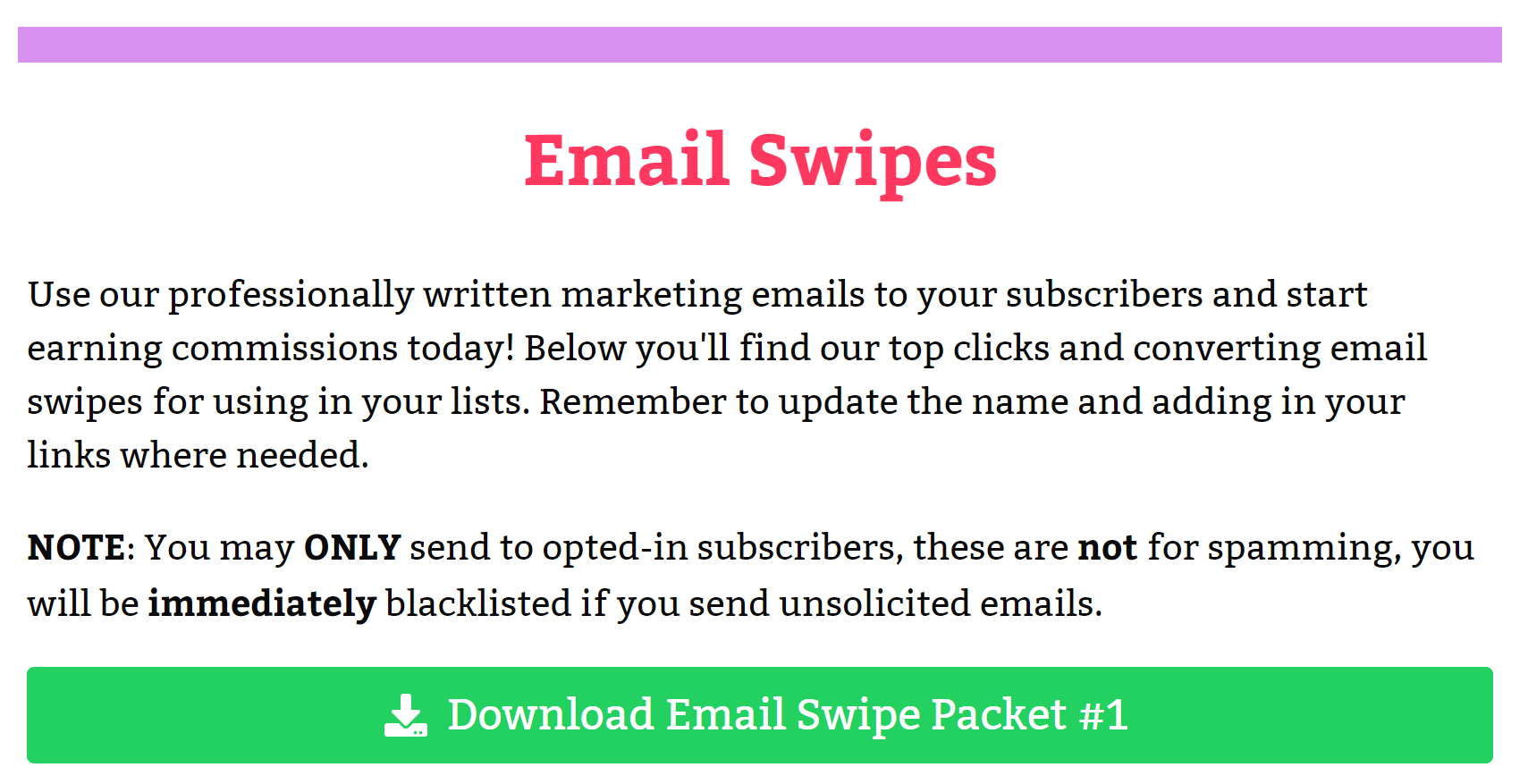 To promote any product in Clickbank, click on the brown promote button, then a link is generated, that is the link that you try to get people to click on it, and include it in your emails.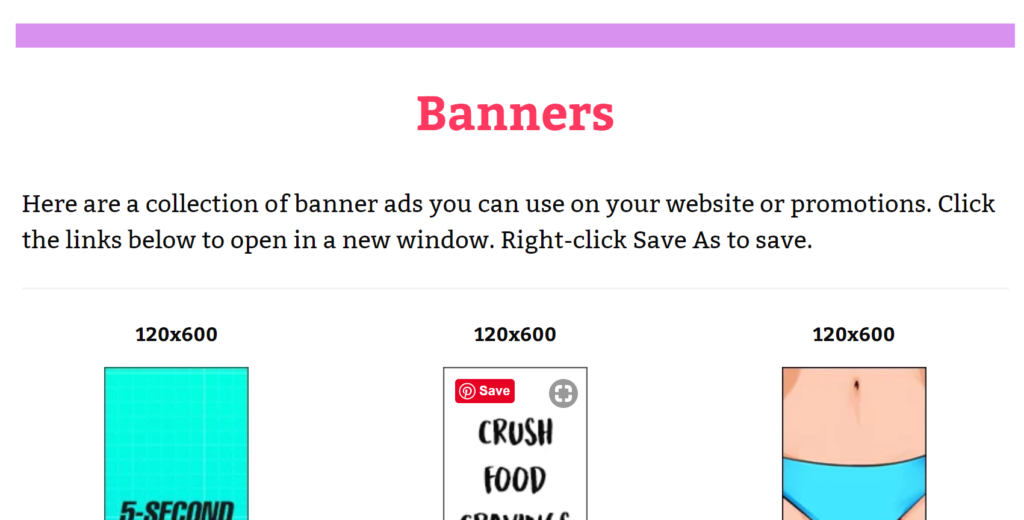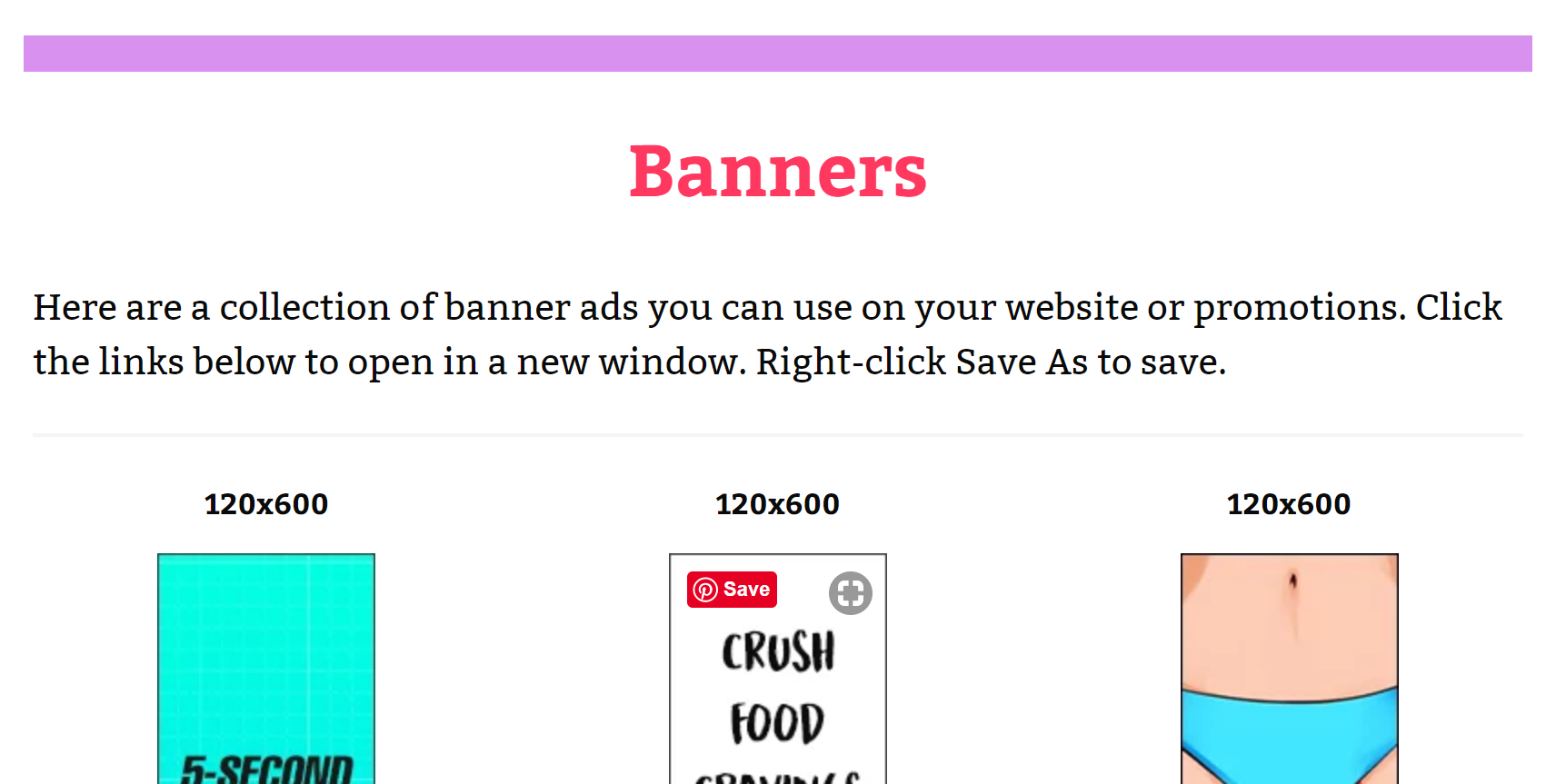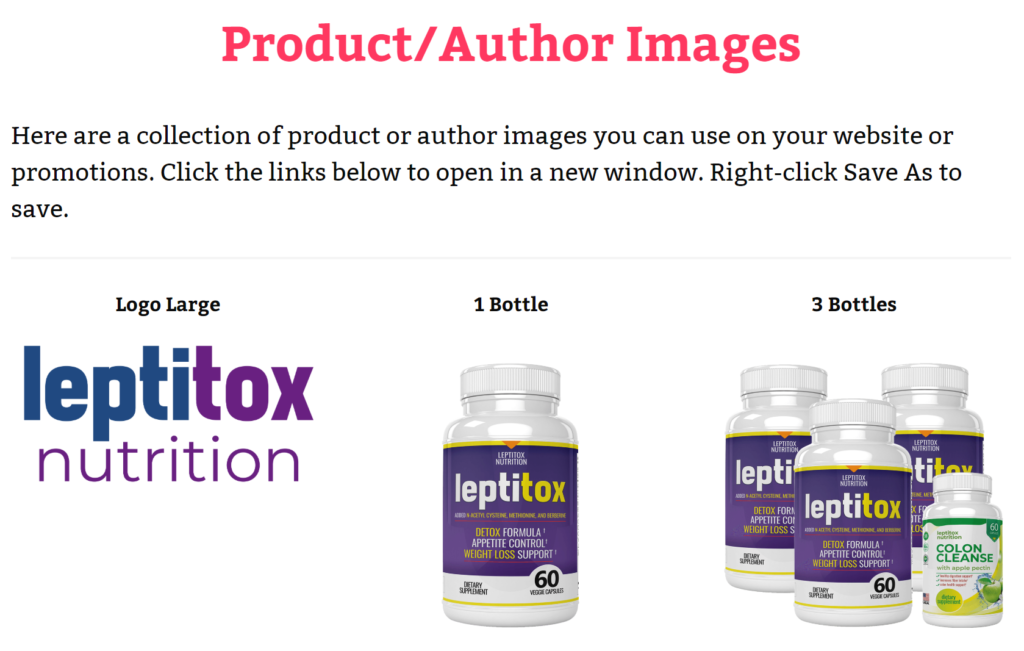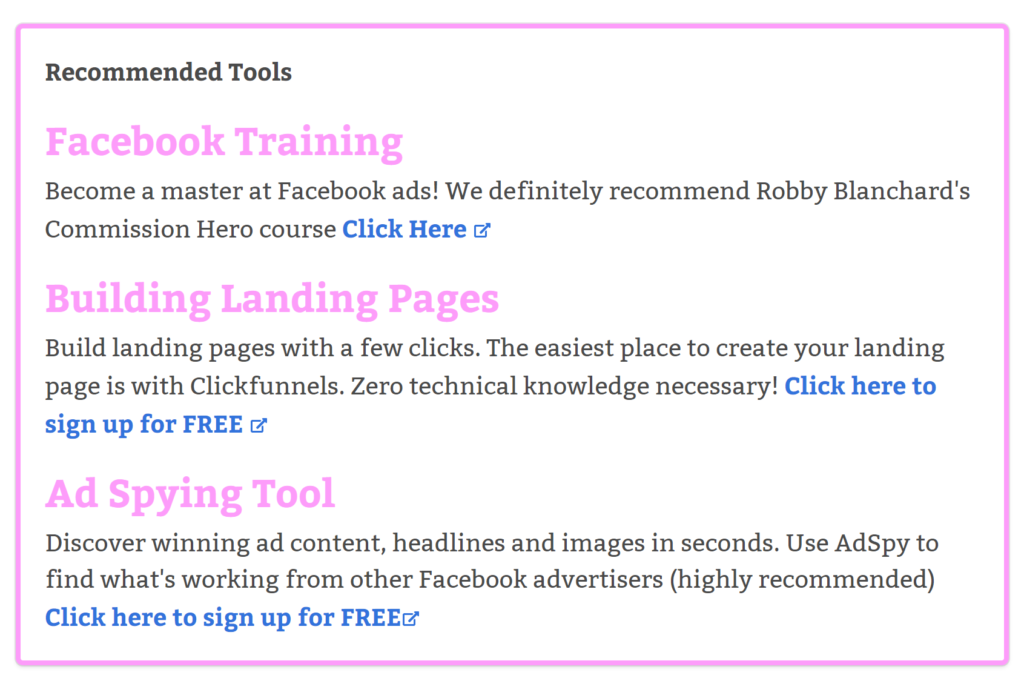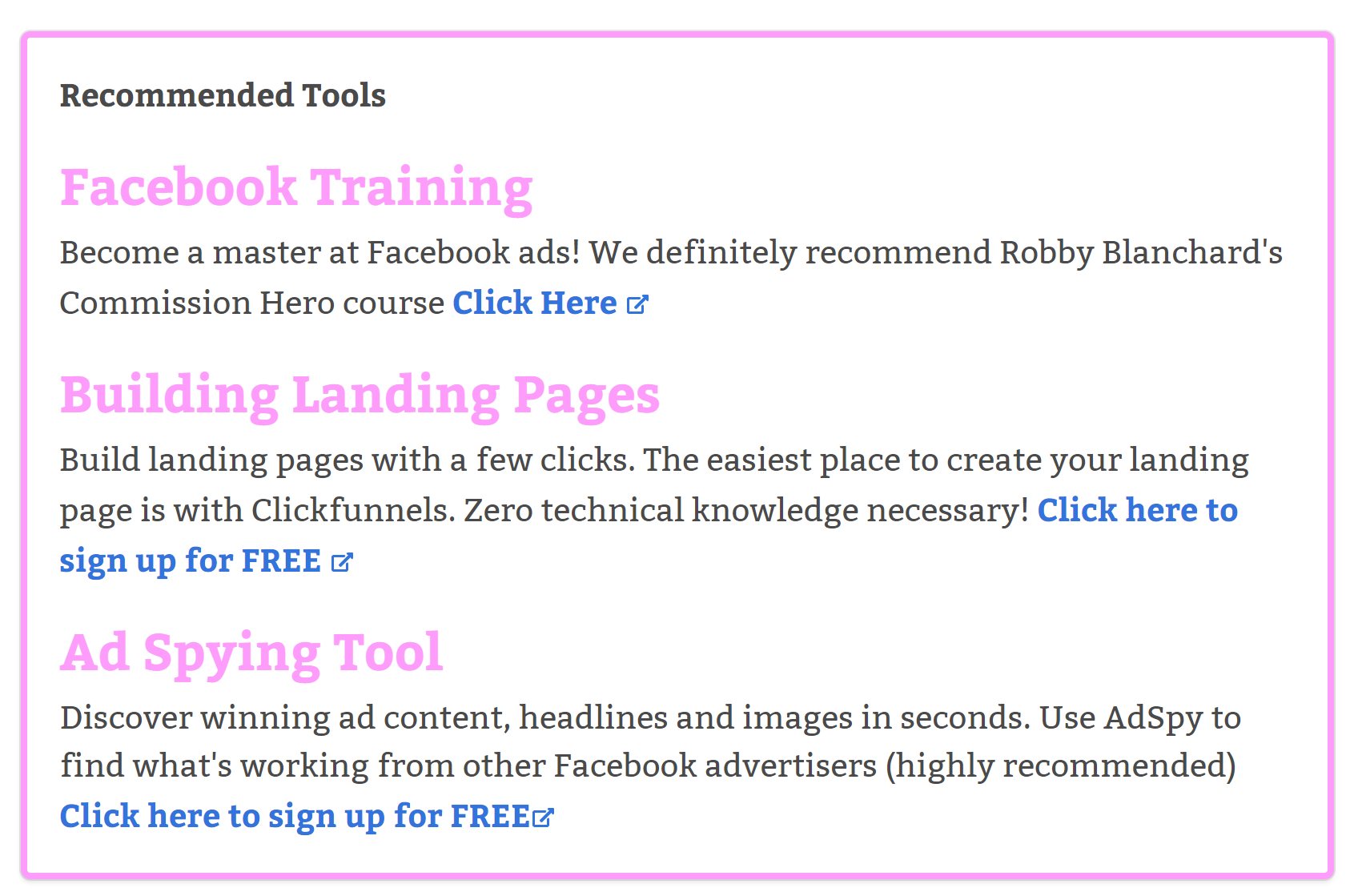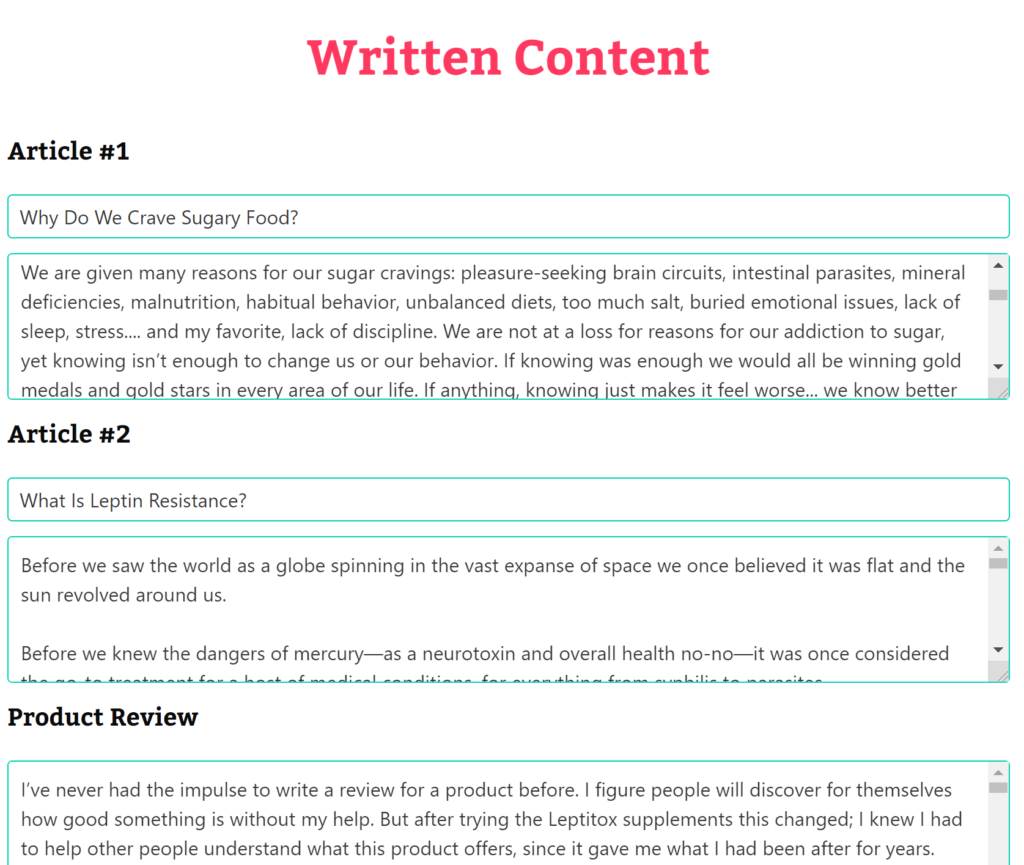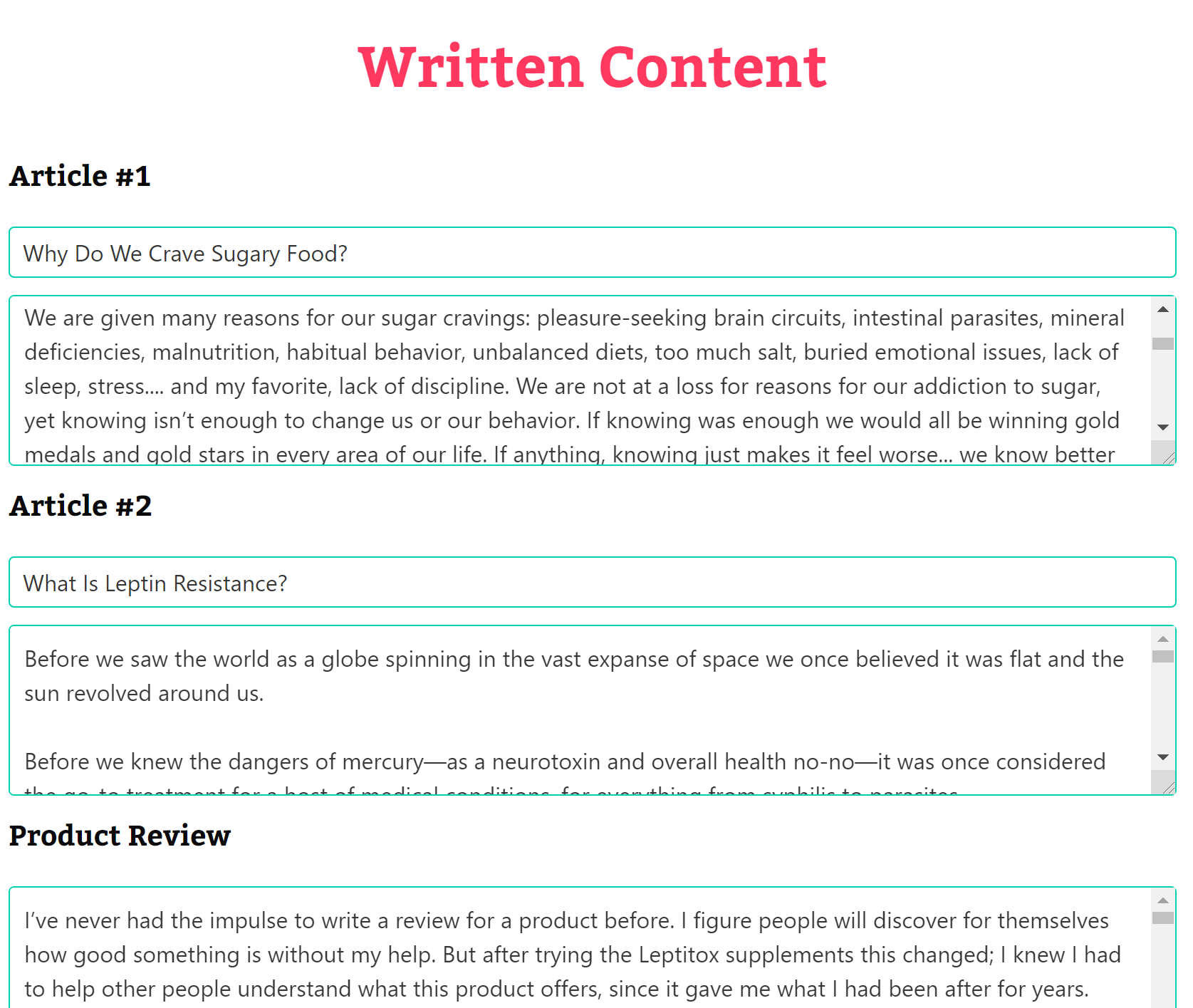 So, all you have to do is, include this weight loss product in your emails once or two times a week, and you can make money.
See Clickbank full tutorial below
MY RECOMMENDATIONS
Don't use Clickbank emails as is because they are too pushy. Instead, you can modify them to be less aggressive or create your own along with the free sample emails I gave you.
This is only the starting point of affiliate marketing, but if you want to expand and make your business 6 or even 7 figure business, I recommend 2 courses, The One Funnel Away and CB University
Concentrate more on helping people, and the money will follow
Don't spam your affiliate links all over the internet. Rather, build a system that makes affiliate marketing work.
You have to choose carefully when selecting a product to promote o Clickbank. Some of those products look spammy and outdated.
There is a list of countries where Clickbank is not allowed (see below) if you are in one of these countries, you have to look for alternatives. I will try to make another post with an alternative to Clickbank
AFGHANISTAN, ANGOLA, AZERBAIJAN, BOSNIA, HERZEGOVINA, BANGLADESH, BURKINA FASO, BURUNDI, BENIN, BELARUS, CONGO, THE DEM REP OF CENTRAL AFRICAN, CONGO, COTE D IVOIRE, CAMEROON, CUBA, DJIBOUTI, DOMINICAN REPUBLIC, ALGERIA, ECUADOR, ERITREA, ETHIOPIA, GABON, GUINEA, EQUATORIAL GUINEA, GUINEA-BISSAU, GUYANA, IRAQ, IRAN, ISLAMIC REP OF
KENYA, KOREA, DEM PEOPLES REP, LIBERIA, LIBYAN, ARAB JAMAHIRIYA, MOLDOVA, REPUBLIC OF
MADAGASCAR, MYANMAR, MONGOLIA, MAURITANIA, MALAWI, MOZAMBIQUE, NIGER, NIGERIA, NEPAL, PAPUA NEW GUINEA, PALESTINE, SERBIA, RWANDA, SUDAN, SIERRA LEONE, SENEGAL, SOMALIA, SYRIAN ARAB REPUBLIC, CHAD, TOGO, TAJIKISTAN, TIMOR-LESTE, TURKMENISTAN, UN REP OF UGANDA, AND ZAMBIA
CAN I USE MAILCHIMP INSTEAD OF CONVERTKIT?
This is a very good question. Mailchimp offers free email service up to 2,000 subscribers, which is much more than 100 subscribers that we are working with at this project.
The answer is no, you can't use Mailchimp for this project for a simple fact that they don't allow affiliate links. If you include affiliate links in your emails, you will be banned without warning.
I also used Mailchimp in the past, and I didn't like it at all
CAN YOU SHOW ME THE PROCESS AND EMAILS YOU DO?
Yes, I can… Remember, this post is to help you make money online. me, I do different things like SEO, Email marketing, and others. I am going to show you the exact process of email marketing in the part that is similar or related to this project.
People come into my mailing list through my landing page KRA Marketing. They put their email, and I suppose to send them a free ebook about Affiliate Marketing Made Easy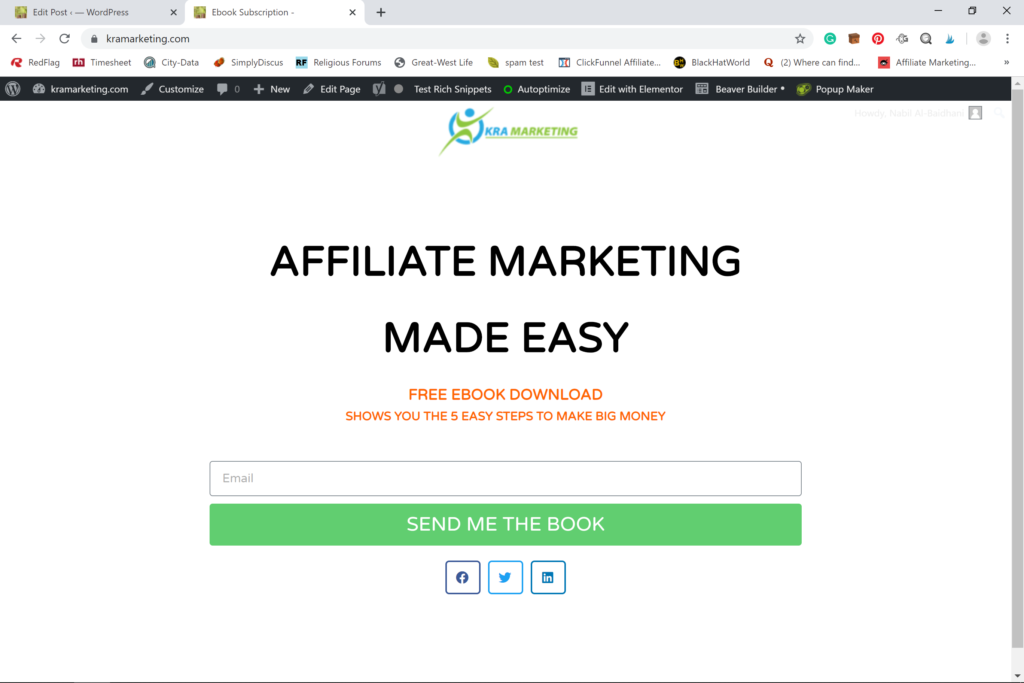 Now, that people are on my mailing list, I have to send them the Ebook I promised (If you promise your subscribers something, you have to fulfill it). For me, I use to mailing service, Drip, and ActiveCampaig. For this process, I use Drip which I will show you below.
Before I offer people the free PDF, I had a sequence of emails that send the PDF and follow up in place already (You should do the same). This is called WorkFlow. I will show you what those emails look like. You can model or copy my emails if you want, or write your own.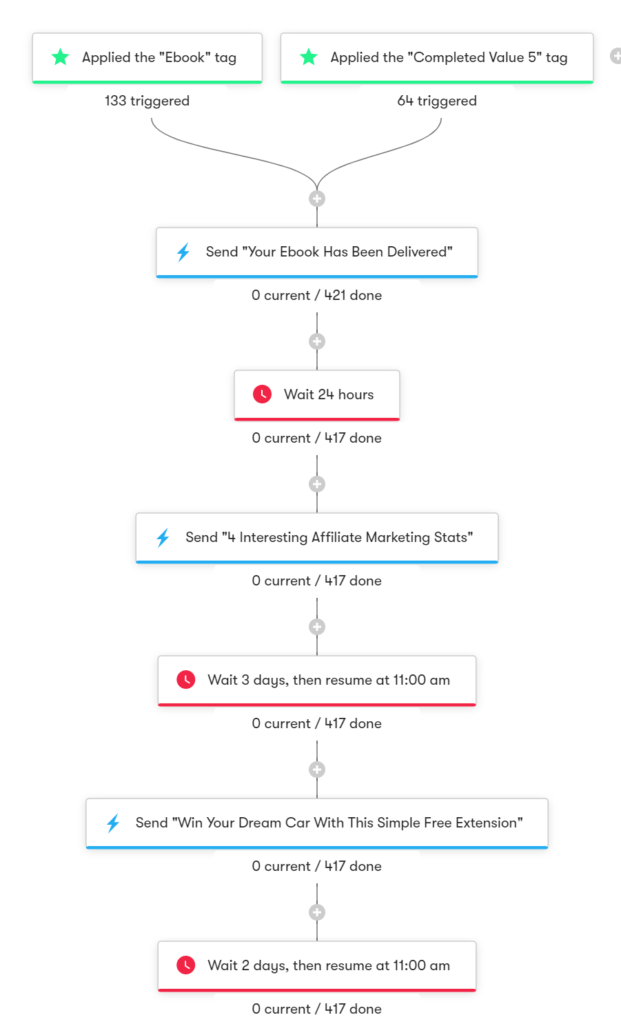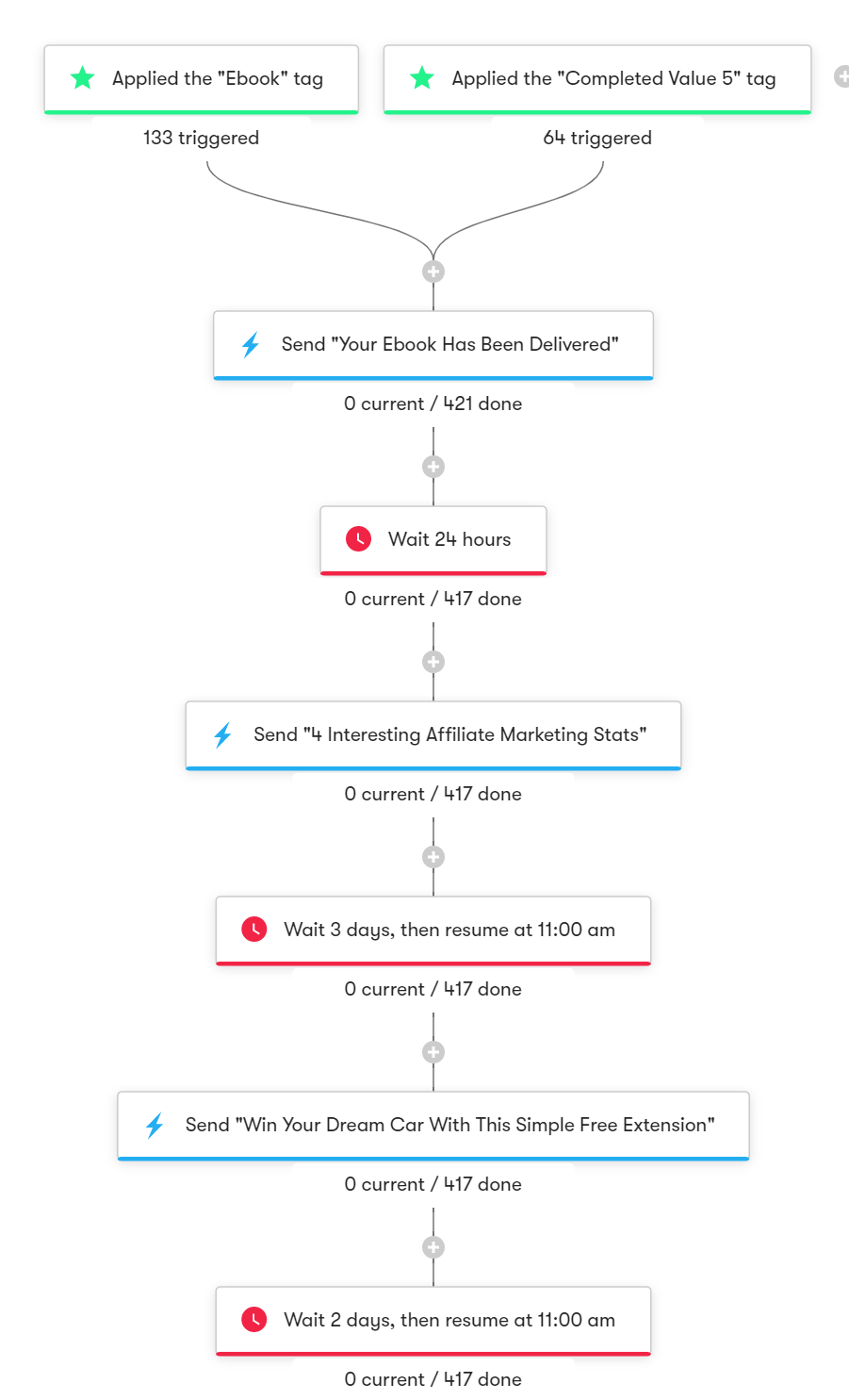 After putting their email address in, the first email they get is with a subject "Your Ebook has been delivered" and I am giving them the book I promised. I will show you what that email looks like below: (Note: the link is just dropbox link where I saved the PDF file)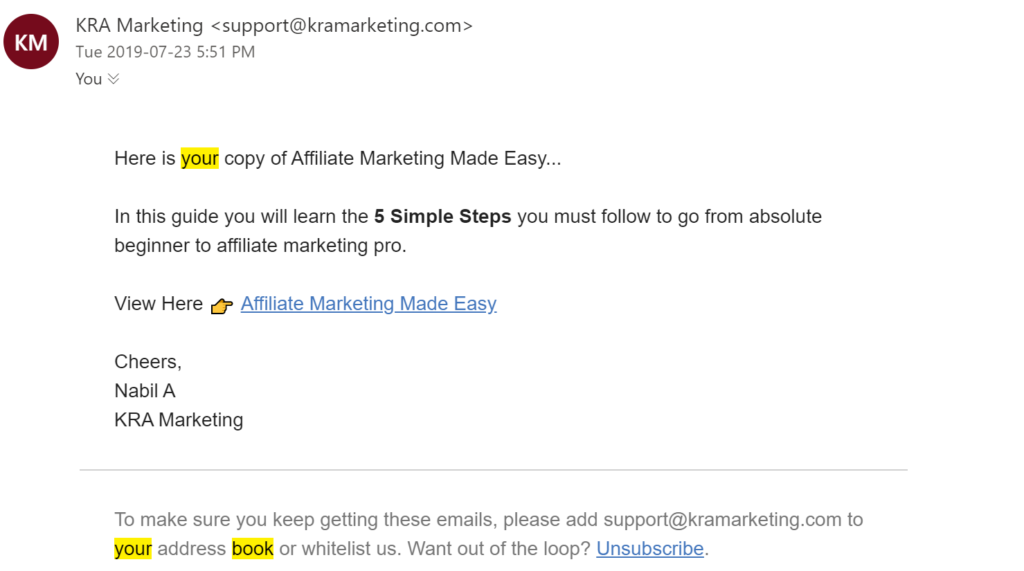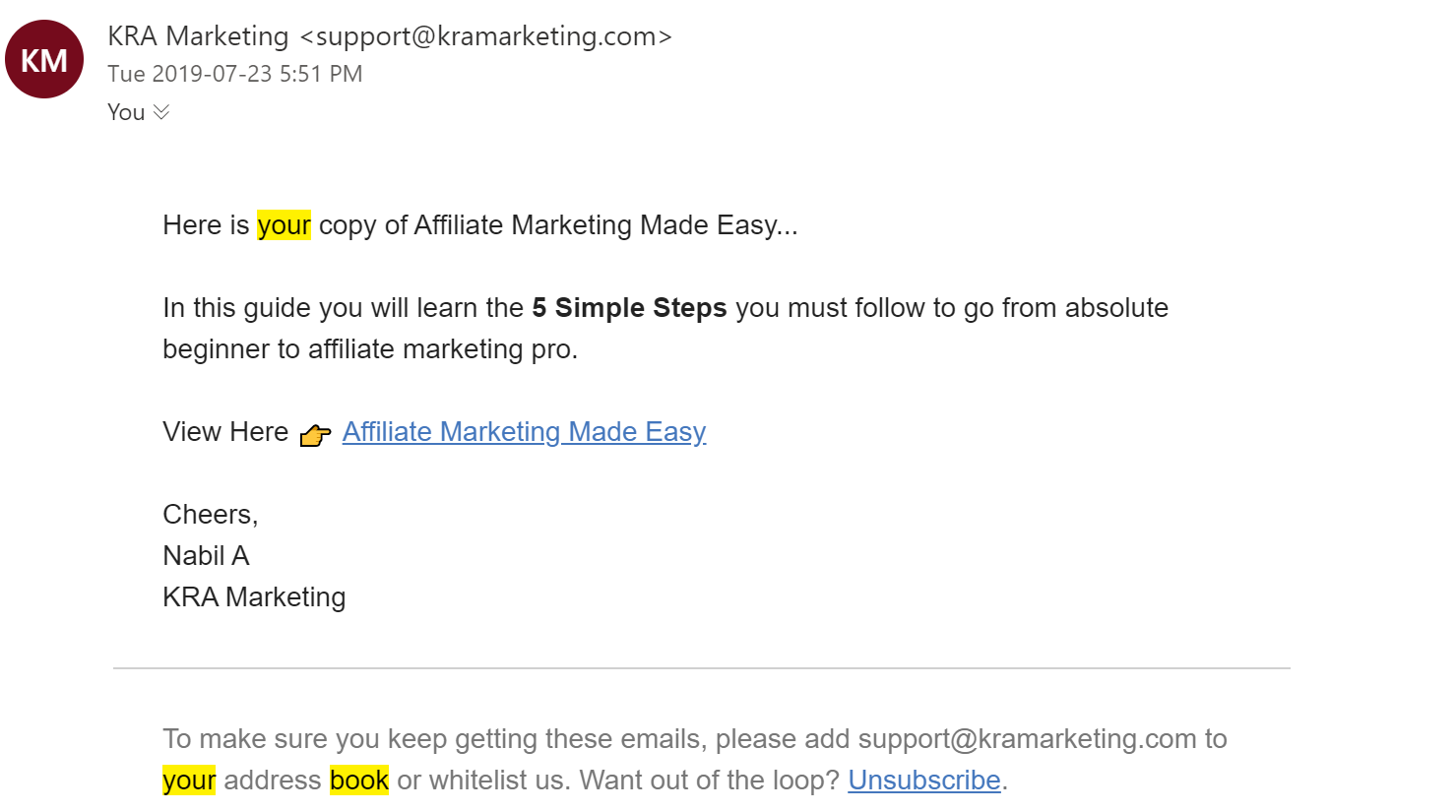 Usually, I send an email to my subscribers every 2 or 3 days, but for this, I want to make sure they got the book. It is so important for me they get the book because it is filled with my affiliate links. So, after 24 hours, I email them again with some valuable content and a reminder to grab the free ebook, with the subject "4 Interesting Affiliate Marketing Stats" here is what the email looks like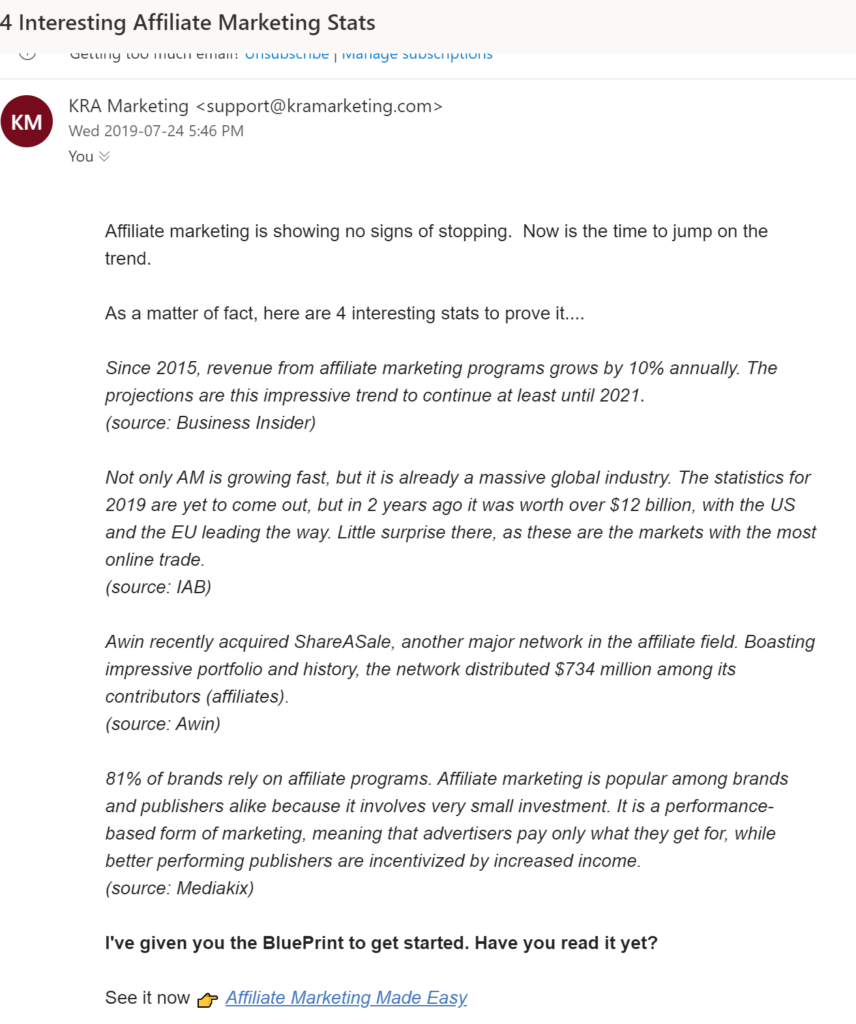 After 3 days, I email them with an affiliate offer and valuable content. See below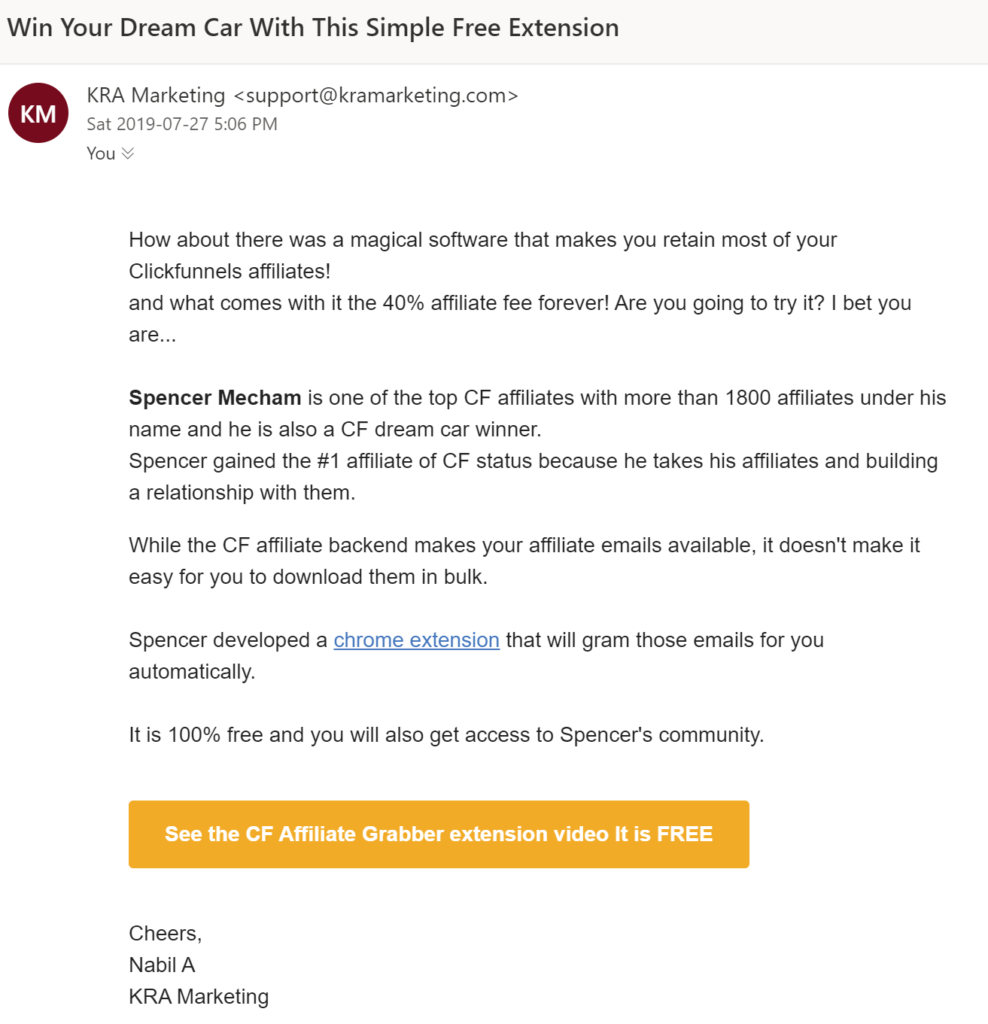 In 2 days, I email them again with good content and affiliate offers. In the end, I remind them again to grab their free PDF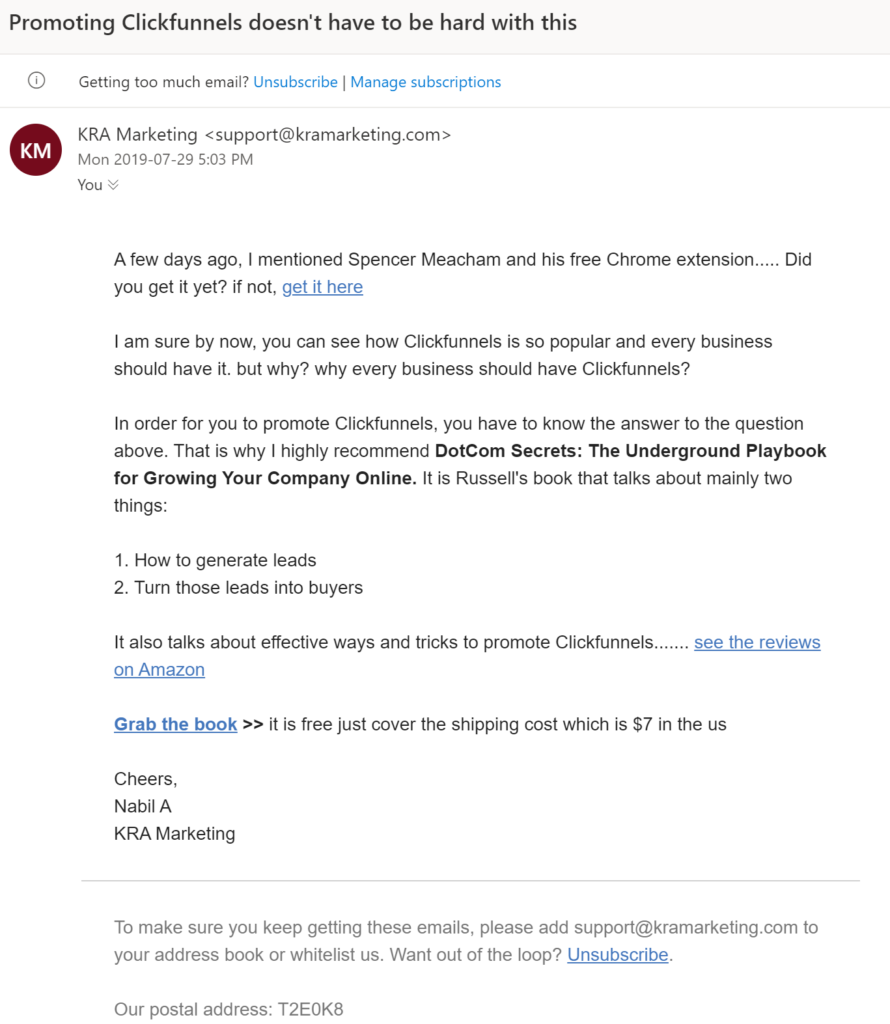 And the process goes on. See the rest of the workflow below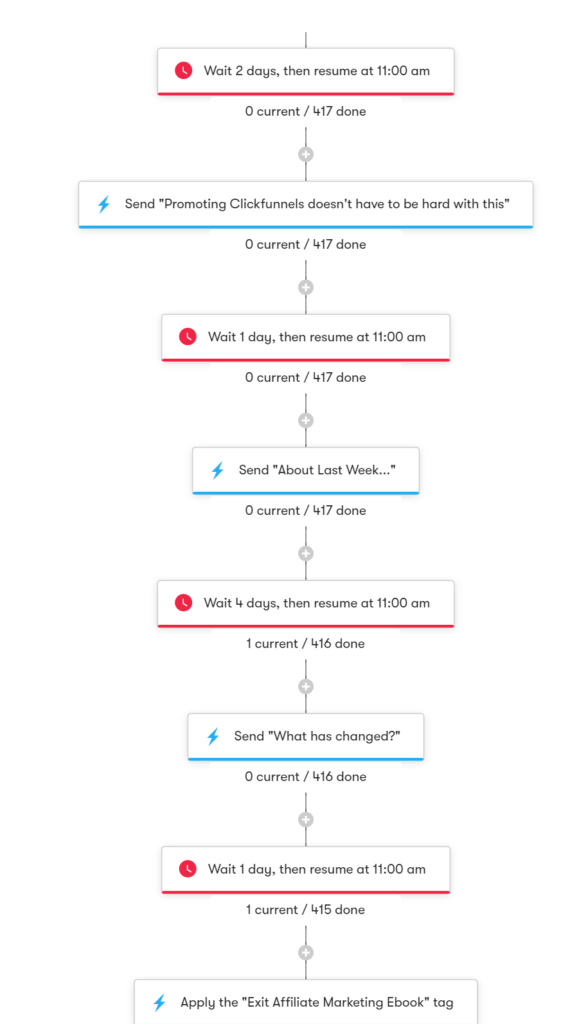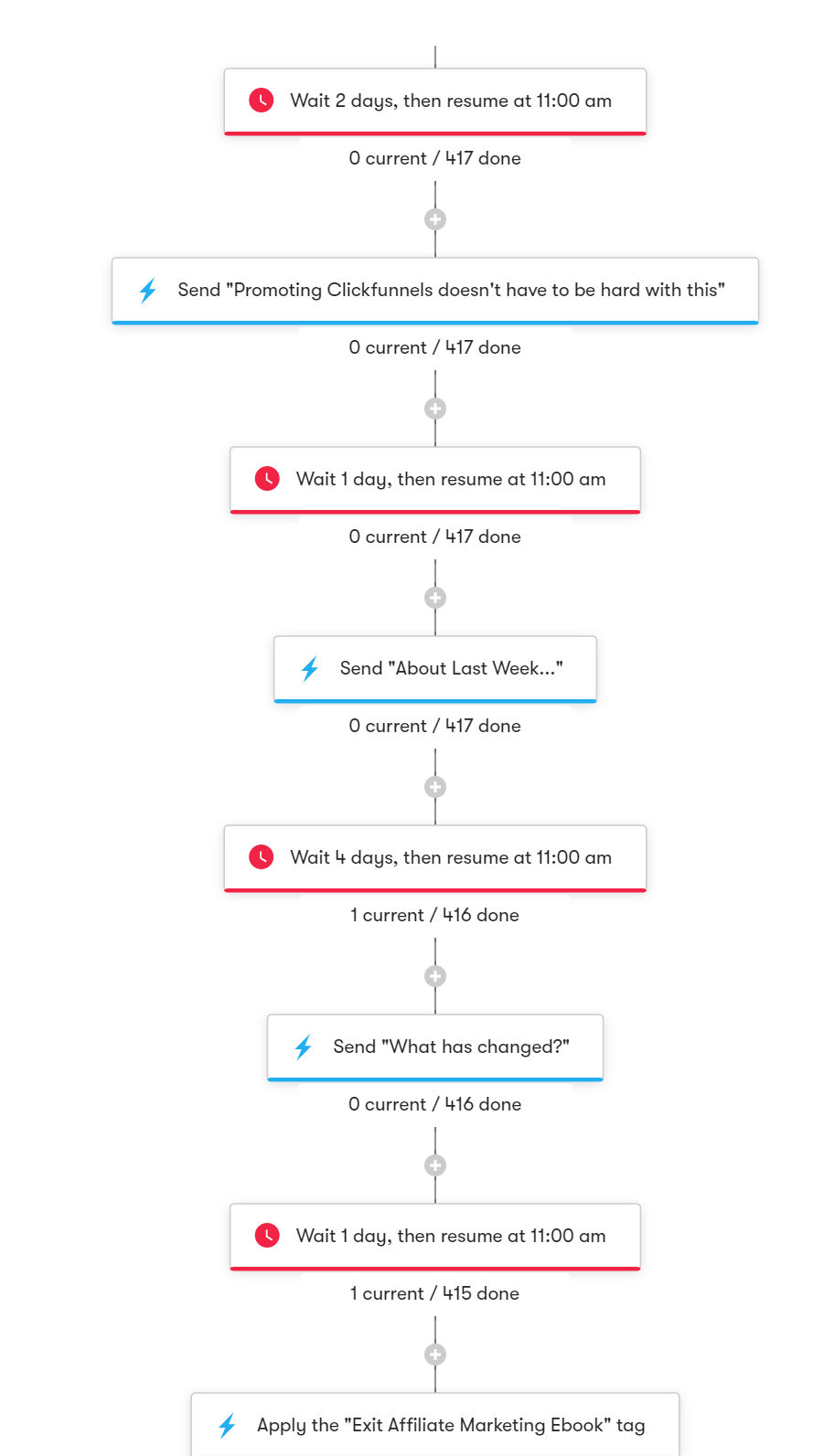 I hope everything made sense to you, but, I totally believe when they say "The money is on the list" which means if you have a mailing list, that is where the money is. You don't have to pay for ads, you can just reach them any time you want without spending a penny.
If any part of this is not clear, you can leave me a comment or ask the question in my Facebook group and I try my best to help you.
Share this post with someone who might need it and spread the word.
USEFUL LINKS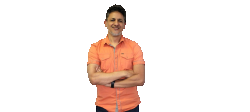 Latest posts by Nabil Al-Baidhani
(see all)